Griddled Lamb with a Salad of New Potatoes
Wed, 17 April 2019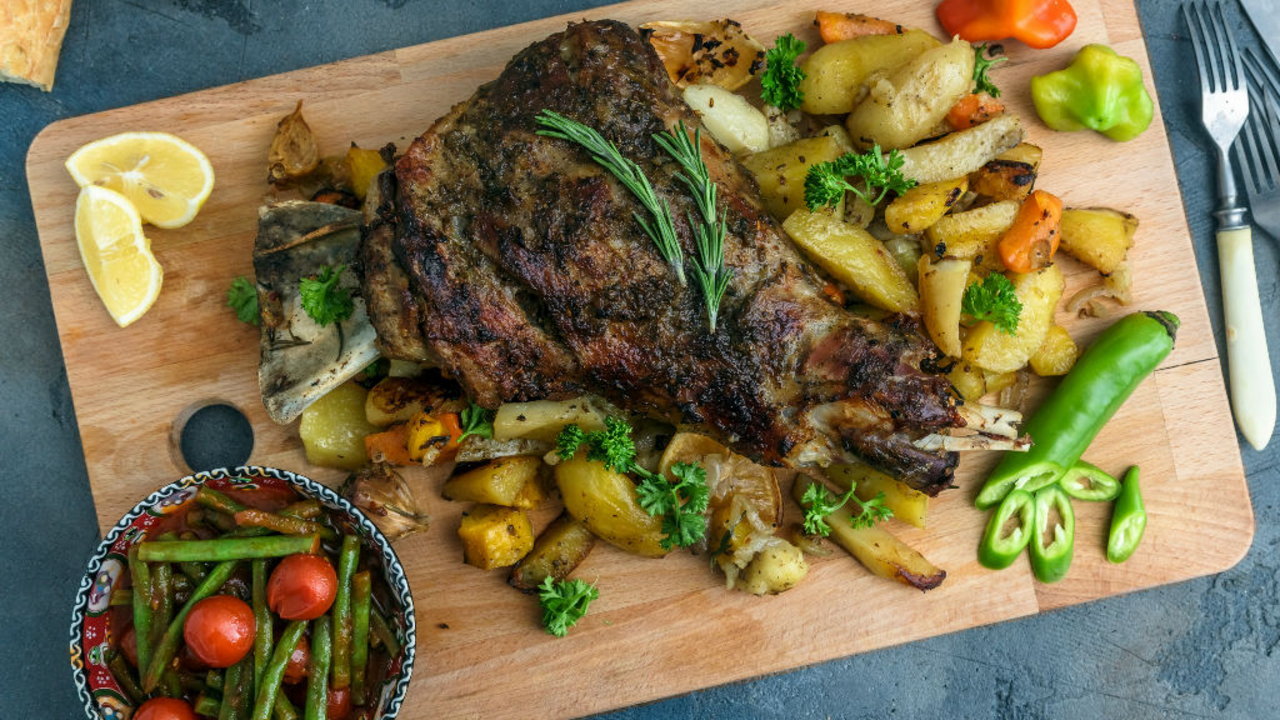 A delicious recipe for Griddled Lamb with a Salad of New Potatoes, Broad beans, Pancetta & Mint.
A modern fresh take on a family favourite perfect for Easter.
Serves 4
Ingredients
· 8 lamb chops (bone still on if possible )
· Olive oil
· Salt & pepper
· 2kg new potatoes
· 20 slices 200g pancetta
· 300g frozen broad beans
· 100g Lambs lettuce
· 10 tbsp olive oil
· 3 tbsp sherry vinegar
· ½ tsp Dijon mustard (optional)
· Handful chopped mint
· Lemon zest
· Seasoning
· Optional: feta cheese
Method
1. Steam the new baby potatoes until tender to the touch. Drain and cover with a tea-towel to further steam.
2. Boil the broad beans for 5 mins. Drain and cool down in ice cold water. This stops them over cooking. Peel them out of their pods.
3. Fry or bake the pancetta until crispy.
4. To make the dressing whisk together the oil and vinegar. Zest in the lemon and finely chop the mint. Season to taste. Pour the dressing over the potatoes while warm and allow them to absorb all the flavour. (for children who may not like "bits" pass the dressing through a little sieve).
5. Heat the griddle pan on a high heat and cook the lamb cutlets for around 4 minutes each side, standing them on their fatty side for a minute or two to get them extra crispy.
6. Pile the cutlets high and serve with the warm potato salad. Garnish with fresh mint and serve.