Raspberry and Coconut tray bake
Fri, 15 February 2019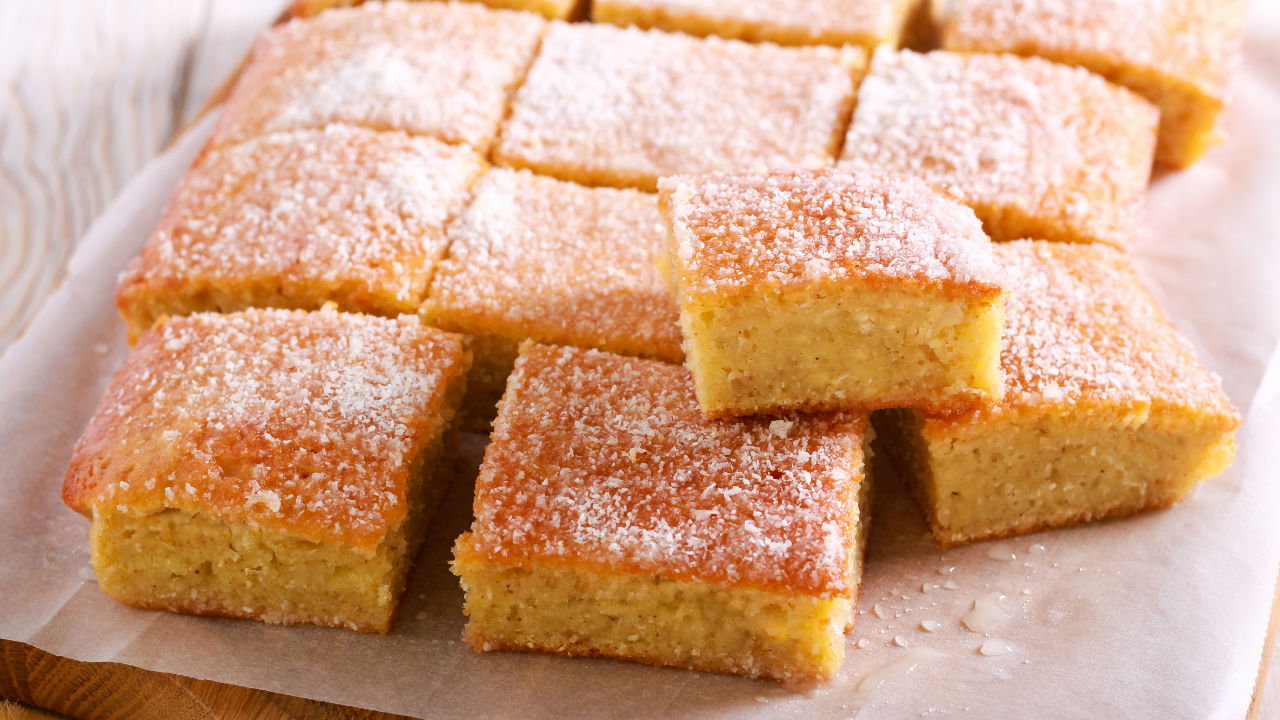 Raspberry and Coconut tray bake
Equipment needed: 8" x 13" rectangular tin, greased and base lined
Food mixer
Spatula
Ingredients
250g Butter, room temperature
120g caster sugar
2 eggs
Drop Vanilla extract
360g plain flour
2 tsp baking powder
120ml milk
400g raspberry jam
Fresh raspberries (optional)
For the topping
200g butter, room temperature
140g caster sugar
4 eggs
450g dessicated coconut
120 g plain flour

Method
Preheat the oven to 180C, gas mark 4
Using a mixer, cream together the butter and sugar until well blended then slowly add in the 2 eggs. If the mix looks like it's curdling, add in a tablespoon of the flour.
Add a drop of vanilla extract. When the eggs are well incorporated slowly add in the flour and baking powder, then add the milk to make a thick cake dough that is spreadable.
Spread this mix evenly into the base of the tin using a spatula
Drop spoonfuls of jam over the sponge base and then spread out to cover the sponge.
Make the topping:
Using the mixer again cream together the sugar and butter, add the eggs, then slowly mix in the coconut and flour.
Place spoonfuls of the topping onto the jam layer and spread out to cover the jam.
Bake in the middle of a pre-heated oven for 25-30 minutes until the coconut is well toasted.
Leave the cake in the tin to cool and then run a knife around the edge to loosen before cutting into squares. Enjoy cold or warm with custard.