Kathryn's Hangover Soup
Mon, 25 January 2016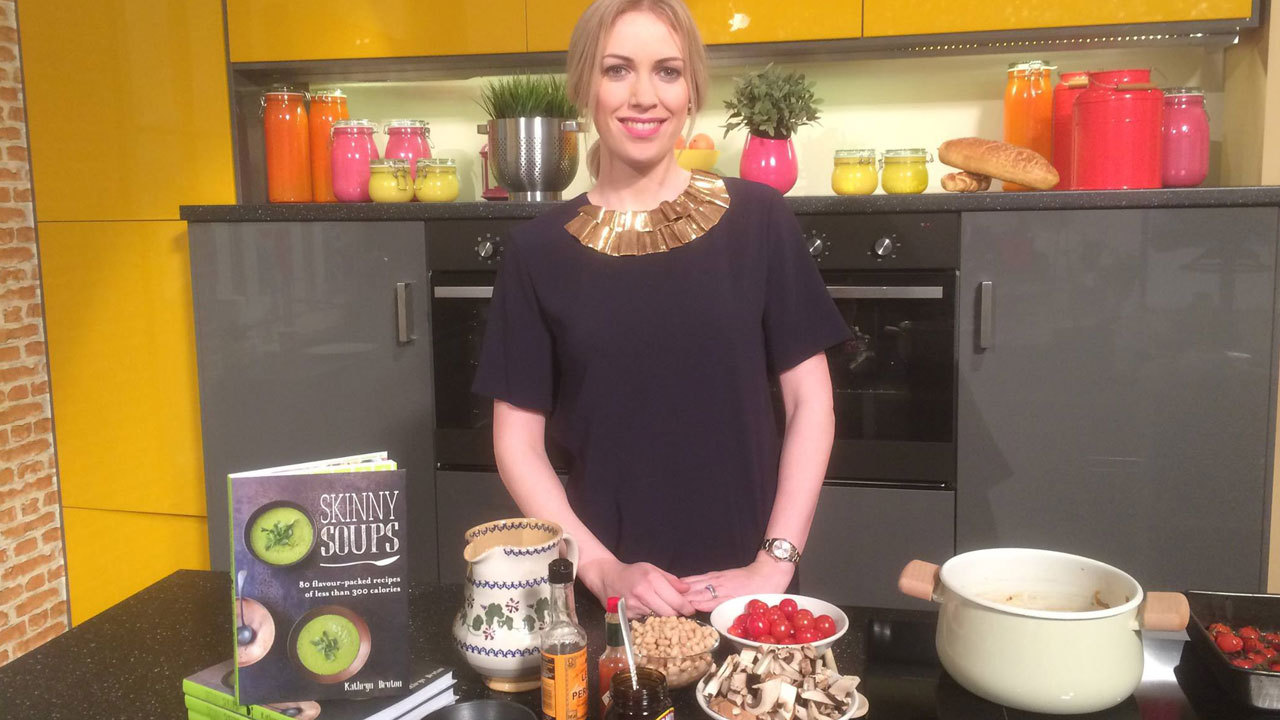 If you're feeling a bit rough after the weekend, food stylist and writer Kathryn Bruton has just the dish for you! Her hangover soup is less than 300 calories per portion, but still jam-packed with flavour and it's sure to beat the Monday blues!
Ingredients
400g cherry tomatoes
1 tablespoon Tabasco sauce, plus extra to serve
Salt and pepper
1 small onion, halved and thinly sliced
1 garlic clove, finely chopped
3 tablespoons Worcestershire sauce
250g portobello mushrooms, roughly chopped
750ml beef stock (or use Mushroom Stock, page 16, to make vegetarian)
400g canned haricot beans, drained and rinsed (240g drained weight)
1 teaspoon Marmite
small bunch of parsley, roughly chopped

Method
Preheat the oven to 240°C/gas mark 9. Place half of the cherry tomatoes in a small roasting dish with the Tabasco sauce, a pinch of salt and a generous grinding of pepper.
Roast for 15 minutes.
Sauté the onion and garlic on a low heat in 1 tablespoon of Worcestershire sauce and 2 tablespoons water, stirring regularly to prevent them catching and burning. Add more water if necessary. After about 10 minutes, when nicely browned and caramelised, add the mushrooms and remaining tomatoes and cook for a further 3–4 minutes.
Add the stock and haricot beans, bring to the boil and cook for 15–20 minutes.
Season with the remaining Worcestershire sauce and the Marmite, and pepper if needed. Serve topped with the Tabasco-roasted tomatoes, some chopped parsley and Tabasco sauce on the side for an added kick!