Gluten Free Apricot & Seed Bread
Wed, 6 January 2016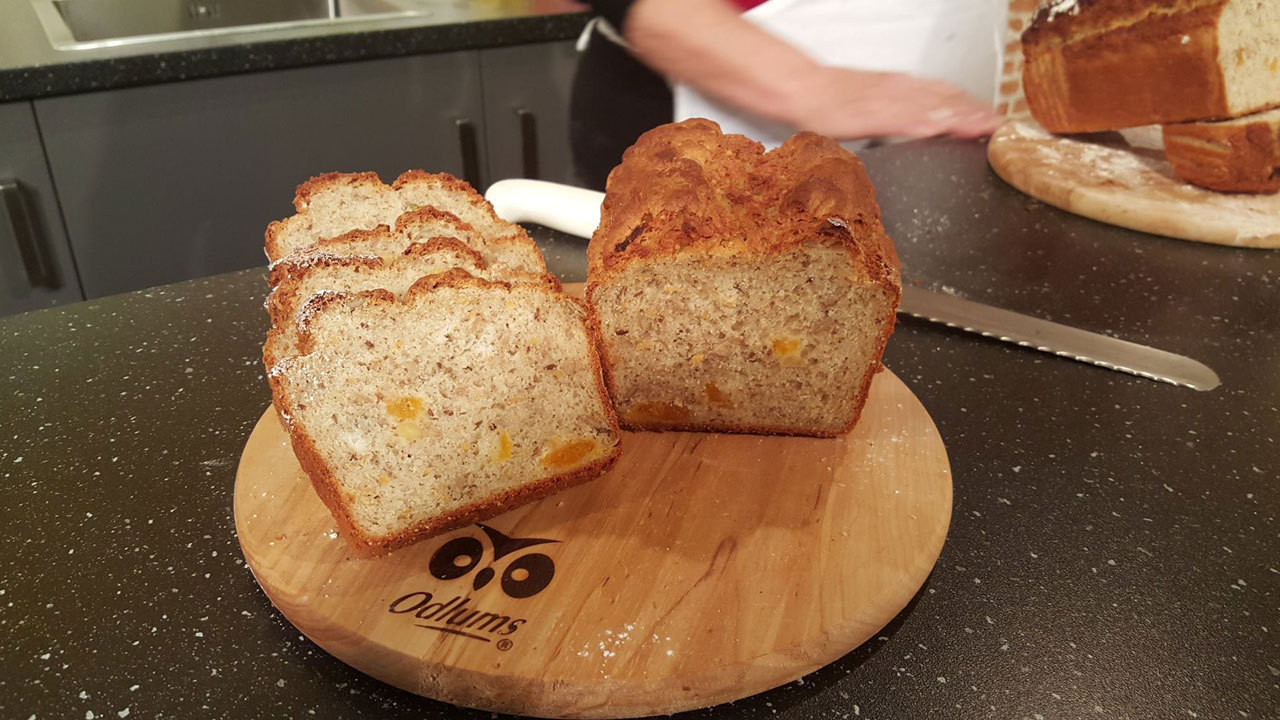 Ingredients
225g/8oz (Half packet) Odlums Gluten Free Country Brown Bread Mix
225g/8oz (Half packet)Odlums Gluten Free Multigrain Bread Mix
50g/2oz Shamrock Dried Apricots (chopped)
2 Tablespoons Mixed Seeds
(Sunflower Seeds, Sesame Seeds, Pumpkin Seeds, Linseed etc.)
400ml/14fl oz Water
2 Tablespoons Vegetable Oil (or any oil of choice, Coconut, Olive etc.)

Method
1. Preheat oven to 200°C/400°F/Gas 6. Grease and base line a 900g/2lb loaf tin. Can also be lined with a tin liner.
2. Put the mixes, apricots and seeds into a bowl and mix well. Add the oil and water.
3. Mix to a smooth batter, will thicken as you mix!
4. Pour batter into the prepared tin. Smooth the top with the back of a spoon dipped in water. Lightly dust with cornflour and allow to 'set' for 2 minutes.
5. Make a deep cut lengthwise along centre of dough.
6. Bake in the middle shelf of the pre heated oven for 35 to 40 minutes.
7. Turn onto a wire tray to cool completely before slicing.