Dairy Free Rocky Road
Thu, 24 March 2016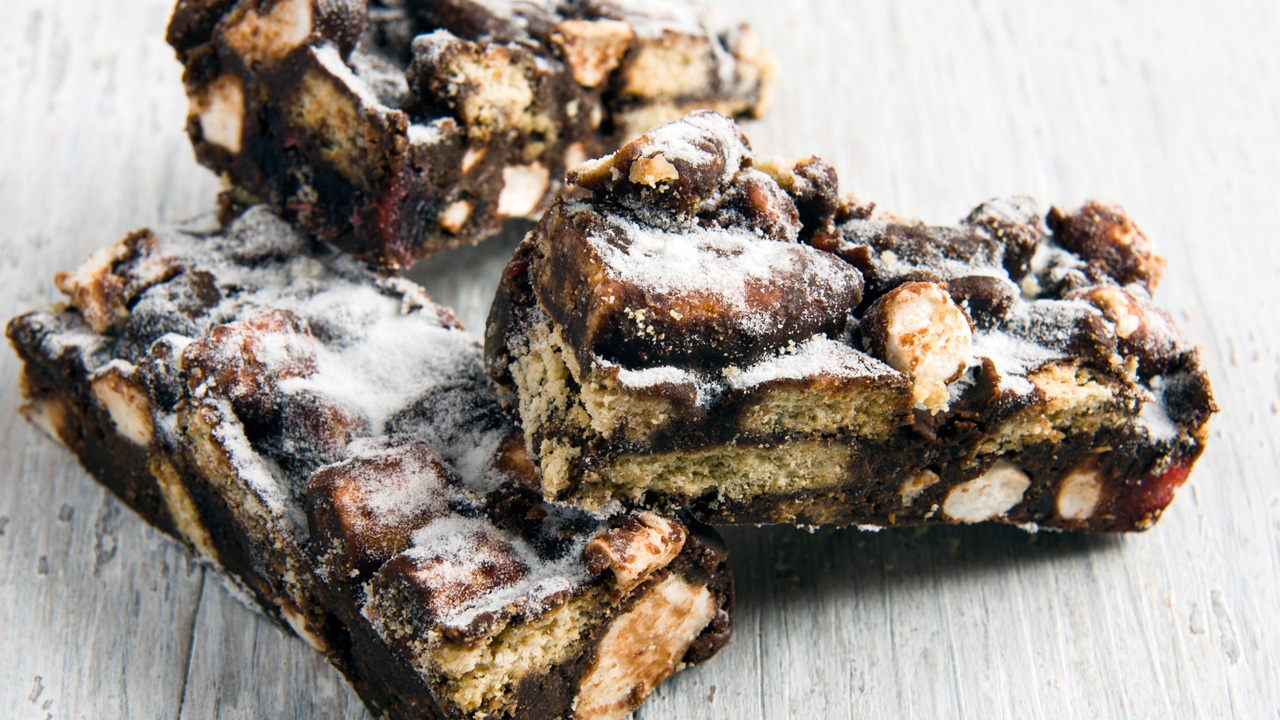 Laura Kenny was in the kitchen to make a dairy free rocky road with help from her son Oscar.
Dairy Free Rocky Road.
Ingredients

● 300g dairy free plain chocolate
● 125g coconut oil
● 1 tbsp golden syrup
● 200g Ginger Nut/Rich Tea biscuits
● 100g mini marshmallows
● 50g dessicated coconut plus extra for sprinkling on the top
Method:
Melt golden syrup, chocolate and coconut oil in a bowl over boiling water. Pour about ⅓ of this mixture into a small bowl and set aside.
Crush biscuits in a freezer bag with a rolling pin. Continue until you have a mixture of big and small pieces of biscuit.
Pour biscuits, mini marshmallows and coconut into the larger amount of chocolate mixture. Stir well.
Fold out onto a tray lined with baking paper and smooth out. Cover over with the chocolate mixture you set aside earlier.
Allow to set in the fridge for at least an hour. Cut into squares and sprinkle dessicated coconut over the top.