< Back to Announcements
Announcement
123.ie to sponsor Virgin Media Television's coverage of the 2023 World Athletics Championships
17th August, 2023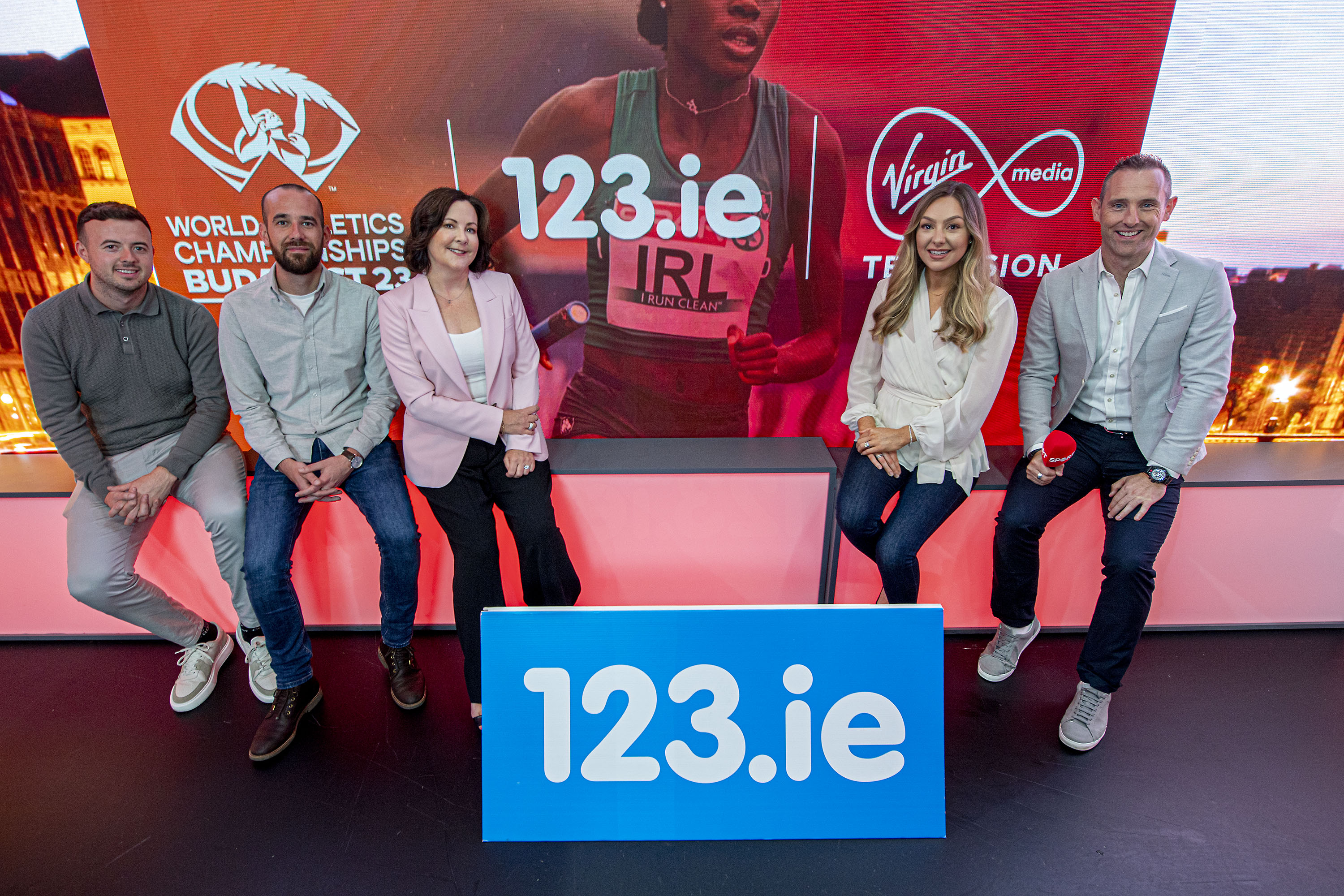 123.ie has been announced as sponsors of Virgin Media Television's coverage of the 2023 World Athletic Championships, which gets underway on Saturday.
Watch live coverage as the world's best athletes descend on Budapest. Rhasidat Adeleke leads Ireland's medal hopes, with all eight days of action live on Virgin Media Television.
Elaine Robinson, Managing Director at 123.ie, said: "We're delighted to be sponsoring the World Athletics Championships coverage on Virgin Media Television. At 123.ie we 'always try for better' and that's what our incredible Irish athletes do day in and day out. This is a really exciting time for Irish athletics. We are sending our biggest ever team to these World Championships. With such a talented delegation, including seven national record breakers, as proud sponsors of Athletics Ireland we'd like to wish our team in green the very best of luck, especially two of our 123.ie ambassadors, Ciara Mageean and Kate O'Connor."
Sorcha Brady, Client Solutions at Virgin Media Television, said: "We are delighted to be bringing the World Championships back to Irish terrestrial television. Irish athletics is booming right now and it is capturing the imagination of the nation, who will be excited to tune in over the next week. With so much up and coming Irish talent involved, it is shaping up to be a great watch. Virgin Media Television is thrilled to be partnering with 123.ie, bringing the World Athletics Championships to Irish viewers. Wishing Ireland's athletes, the very best of luck in Budapest, and here's hoping for a few medals."
James Shearer, Client Director at Mindshare, said: "Right now, the world of Irish athletics is buzzing with excitement. It's been a pleasure to collaborate closely with the dedicated teams at 123.ie and Virgin Media for the coverage of the upcoming World Athletics Championships. As a committed sponsor and supporter of Athletics Ireland, the partnership between 123.ie and Virgin Media is a perfect match. It reinforces the shared commitment of both parties to support and promote this growing sport in Ireland".