< Back to Announcements
Announcement
Q&A with Tara Moran and Frankie Carty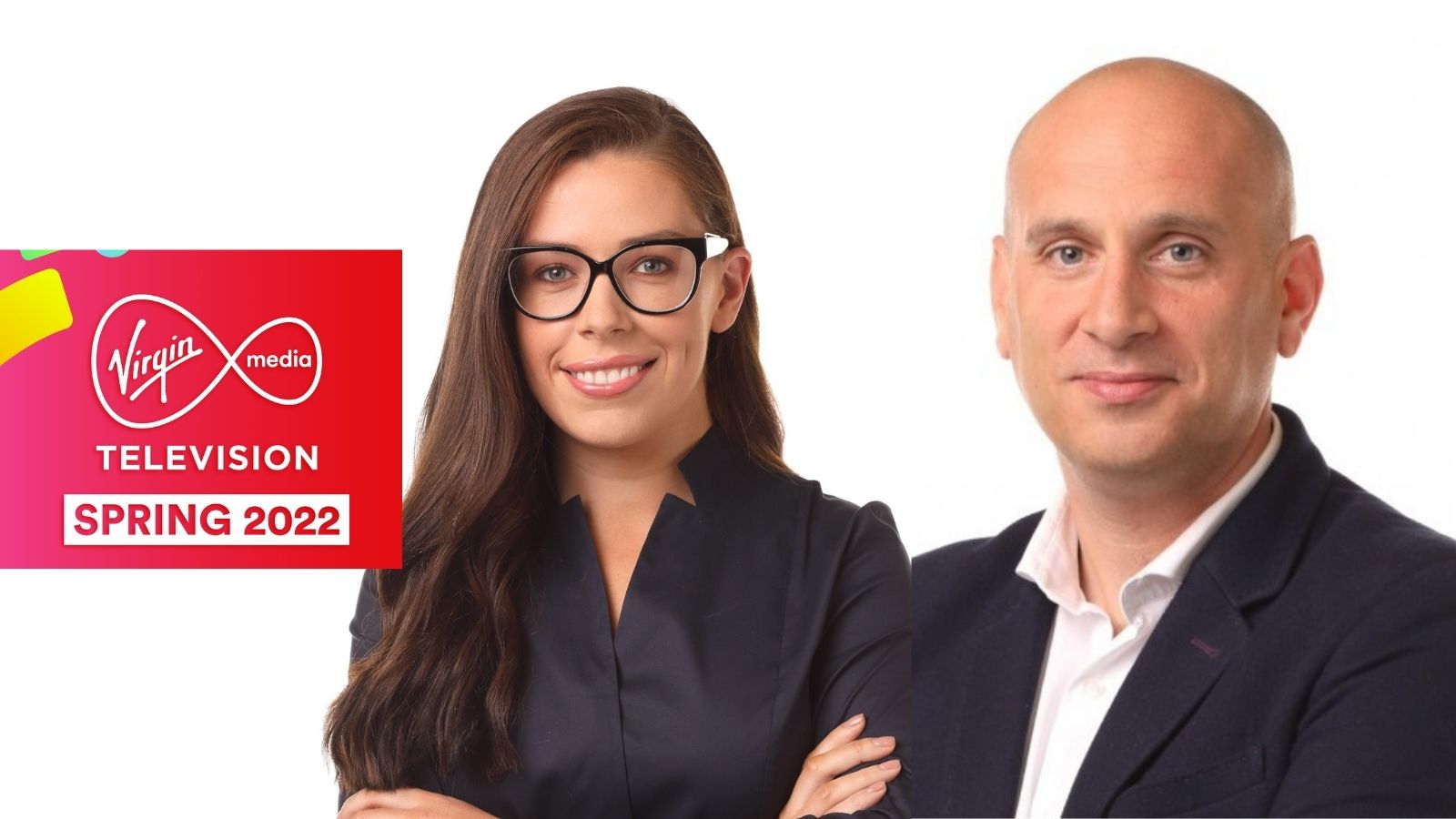 As we celebrated our new Spring Schedule, Our Head of Client Solutions, Tara Moran, and our Head of Agency Business & Trading Frankie Carthy joined Gavan Reilly to talk all things 2022 and what has them excited for the year to come.
Gavan: Frankie, any predictions this year for our overall commercial performance?
Frankie: So, we're predicting a really, really big year, which is great! I think what's really interesting is that the overall media market bounced back much faster than any of us had predicted last year. And we know that growth is going to continue in 2022, but probably at a much more modest rate.
What's really interesting for us, is that a lot of our agency partners are saying that this is the first time in a number of years we're seeing the TV pie grow, and that's quite unusual, usually we see it sliced down. I think what's important for us, we don't take any of this for granted, so we're really grateful for the investment that our clients give us and the trust that they place in us. What myself, Tara and the rest of the team have been doing is that we've strived over the last couple of years to make sure that our products continuously evolve and that there's something quite different and that means for advertisers that we're looking at continuously launching new products and we're going to be focusing big time on Adsmart this year as we launch on the Virgin Media platform.
Gavan: Tara, what can we expect from Virgin Media Solutions in 2022?

Tara: I'm extremely excited about the year ahead, the last two years have brought about its challenges, but I do think we've emerged stronger than ever this year. What we've done is taken the last 18 months and we've taken the time to implement a new structure, to invest in data and technology and really push the boundaries of the products and propositions that we can offer our clients. We've worked with our clients last year in a very different way, they've come to us with whatever problems it is that they have and asking for our help to solve them. We've been able to pool all our resources to bring fresh and new solutions to the table. So, for us, 2022 is about doing much more of that. Hopefully, it also means that we will be back seeing our clients in person again this year! Back facilitating network events and industry get-togethers, certainly a much-loved part and aspect of the media industry that I think has been missing a lot over the last two years, so excited for both of those things!
Gavan: Tara' what's the one takeaway that you want people to bring with them after seeing today's launch video?
Tara: The action-packed slate will hopefully speak for itself! We've a lot of great content that will be hitting our screens over the coming months, but for me the ask is that our brands and agencies challenge us and think differently about what we can do for them. You will see in a few short weeks that we will be going live with a collaboration with RTE around the Six Nations, that is a first of its kind partnership. We're open to collaborating with any partners, as long as we align with our goals to bring great content to our audiences and to create fresh and exciting opportunities for our clients! So, give us a call and let's see what we can do together!