Moroccan Roasted Chicken
Sat, 11 August 2018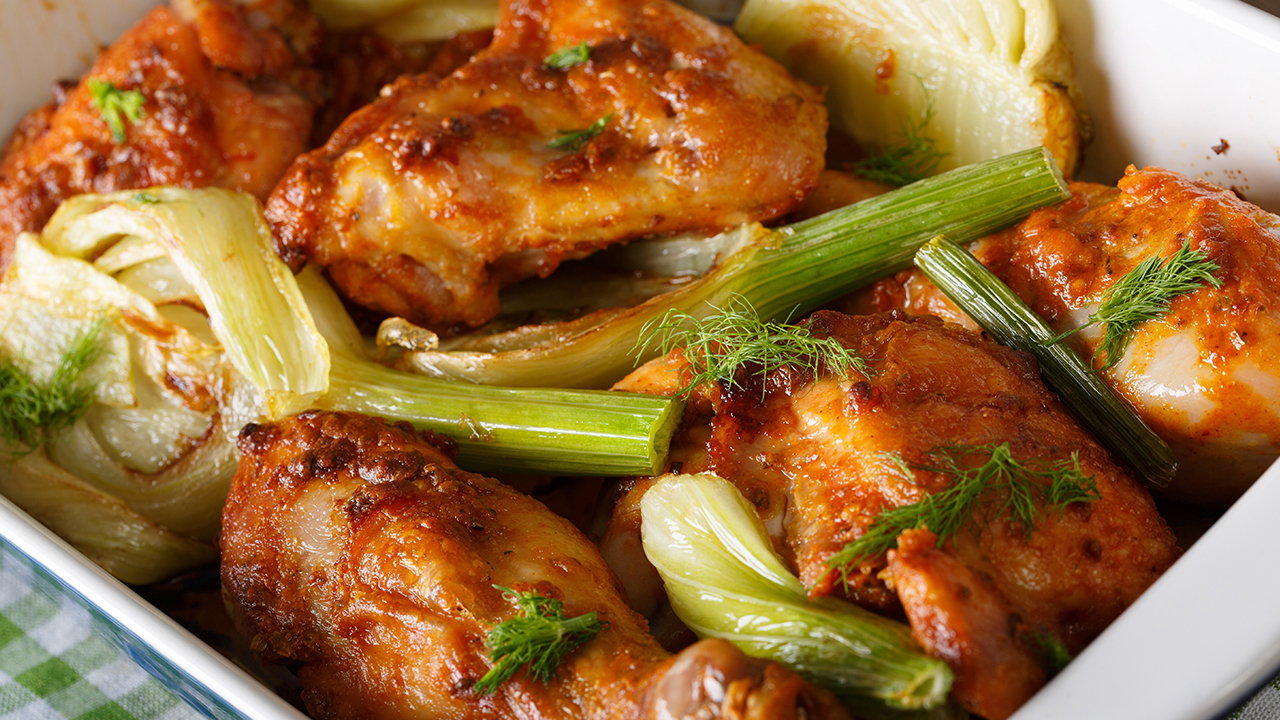 Chef Neal Kearns from Carton House Hotel was back with another delicious dish.
Ingredients:
1.5kg Free range chicken spatchcocked
2 tbsp olive oil
2 red onion, sliced
180g pitted green olives
2 preserved lemons, chopped
30g butter
Marinade
2tsp ground cumin
1tsp black pepper
2tsp paprika
1/2 tsp ground turmeric
2tsp ground ginger
Pinch saffron
Zest and juice 1 lemon
8 clove garlic, crushed
Handful of parsley, chopped
4 tbsp olive oil
To serve:
Handful chopped parsely
Lemon wedges
4 portions chips
Method:
Put all ingredients for the marinade in a petzl and mortar and mash to a paste. Rub the paste onto the bird and push under skin. Leave overnight.
Heat a medium lidded pan to medium heat. Add the olive oil, onions and cook for 5 minutes without colour.
Add the olives and lemon, stir.
Place the chicken, breast side down and cover by 2/3's of water (about650ml). Boil and cover with lid. Then place in oven at 150oC for 1.5 hours.
Remove form oven and heat the grill to high. Remove chicken and place on a tray, breast side facing up.
Meanwhile reduce the sauce in the pan on a high heat until reduced by half.
Place the chicken under the grill for 10 minutes or until golden and crispy, rest for 8 minutes.
Serve basted with some sauce and the rest of the sauce on the side. Also serve with the cooked hot chips, lemon wedges and the parsley scattered over the top of the bird.