Vietnamese style Mussels and Chips
Sat, 11 August 2018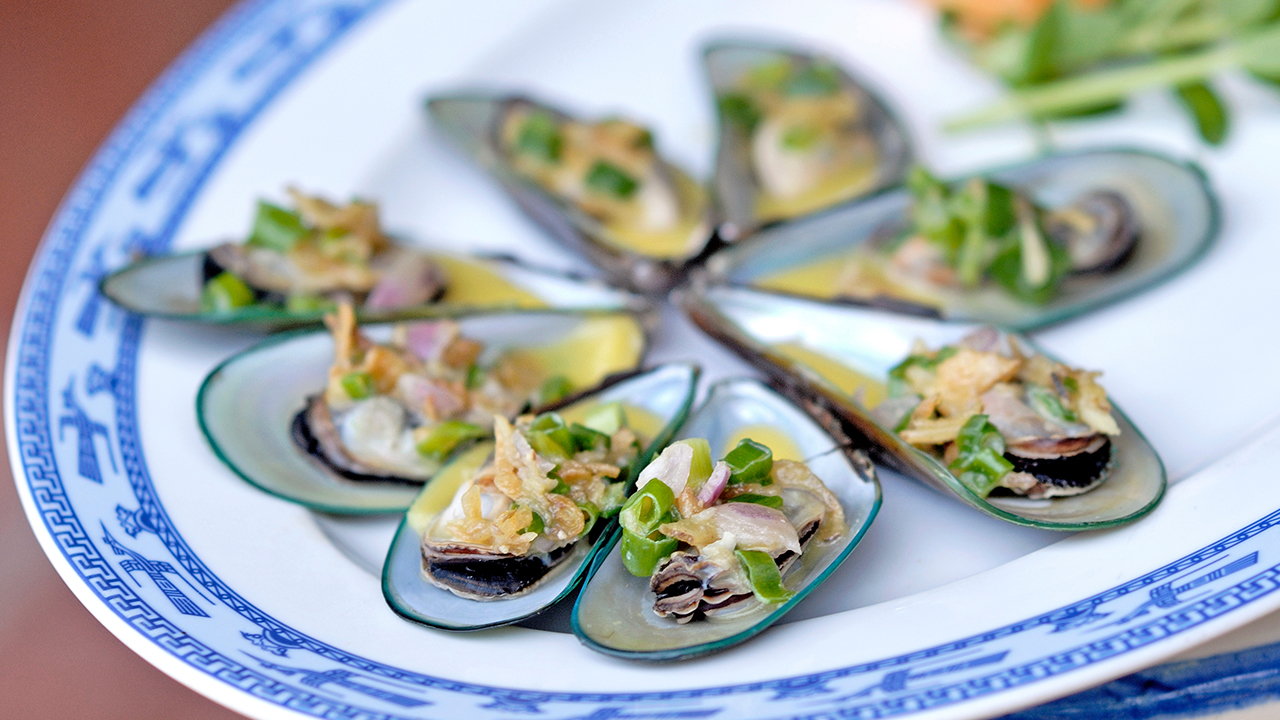 Chef Neal Kearns from Carton House Hotel was in the kitchen with this recipe.
Vietnamese style Mussels and Chips
Ingriedients:
1kg Mussels
For the Curry Paste:
1 stick lemongrass
1 chilli, deseeded
30g ginger
2 cloves garlic
1 tsp corriander seed
35g palm sugar
2tbsp fish sauce
2 cardamom seed
250ml coconut milk
2 portion french fries
Method:
Make the curry paste by blitzing all paste ingredients together with a 1/4 of the coconut milk until it makes a smooth paste.
Transfer to a pan with the rest of the coconut milk and cook on a medium low heat for five minutes. Its now ready for use.
It can be stored overnight and the flavours will improve.
To cook the mussels, add them to a pan with 100ml of water, cover with lid. Cook on medium high heat for 4-5 minutes.
Strain the mussels through a colander keeping the juices. Discard any mussels that havent opened.
Add the juices back to the pan and add the curry paste, reheat and tip the mussels back in to coat them in the sauce.
Serve with a helping of chips.