Baked Brie and Black Pudding
Sat, 18 November 2017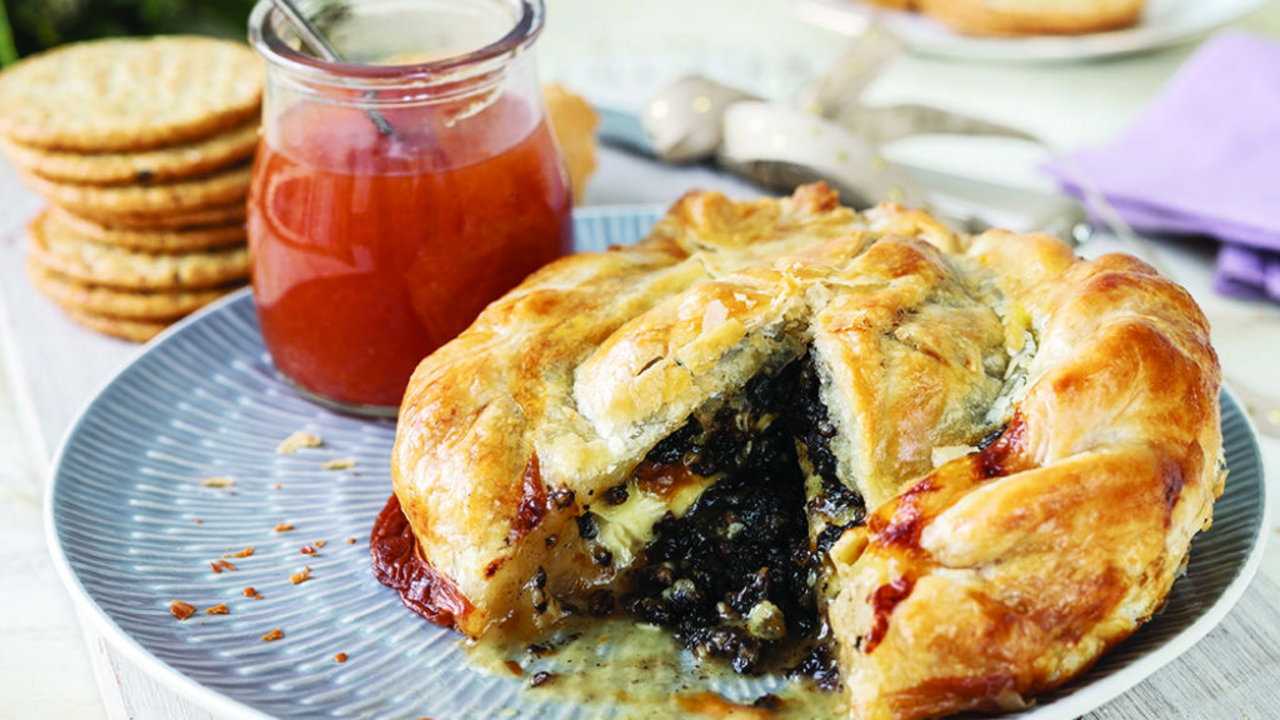 (Serves 4)
ingredients:
2 tbsp olive oil
4 x 1cm-thick slices of Clonakilty blackpudding
Plain flour, for rolling
1 x 375g sheet of puff pastry
1 x 150g round Brie or Camembert
3 tbsp apricot jam
1 large egg, beaten
method:
1. Heat the oil in a pan over a medium-high heat. Cook the Blackpudding for 3-4 minutes per side, then transfer to a plate and allow to cool.
2. Preheat the oven to 200˚C/180˚C fan/gas mark 6 with a rack in the middle position. Line a baking tray with parchment and set aside.
3. Dust your work surface lightly with flour. Roll out the puff pastry. Cut one square bigger than the cheese by about 3cm on all sides and cut a circle around the same size as the cheese.
4. Slice the round of Brie in half horizontally to make two equal rounds. Place one in the middle of the pastry square, cut side-up. Spread with one tablespoon of the apricot jam and crumble over the Blackpudding. Add the second circle of Brie, cut side-down. Spread the top thickly with the remaining jam.
5. Place the circle of pastry on top of the cheese and fold up the pastry square to cover the sides. Crimp together around the top edge to enclose the Brie. Gently press the edges against the Brie and neaten up the sides.
6. Transfer the wrapped Brie to the baking tray. Place in the fridge for 10 minutes, or until you're ready to bake and serve.
7. Brush the top and sides of the pastry all over with the beaten egg. Bake for 35-40 minutes until the pastry is deep golden brown.
8. Allow to cool for 6-8 minutes, then use the parchment paper to transfer to a serving plate.Serve warm with sliced baguette or crackers.