Mini Sour Cream, Tomato & Chive Quiches
Sat, 8 July 2017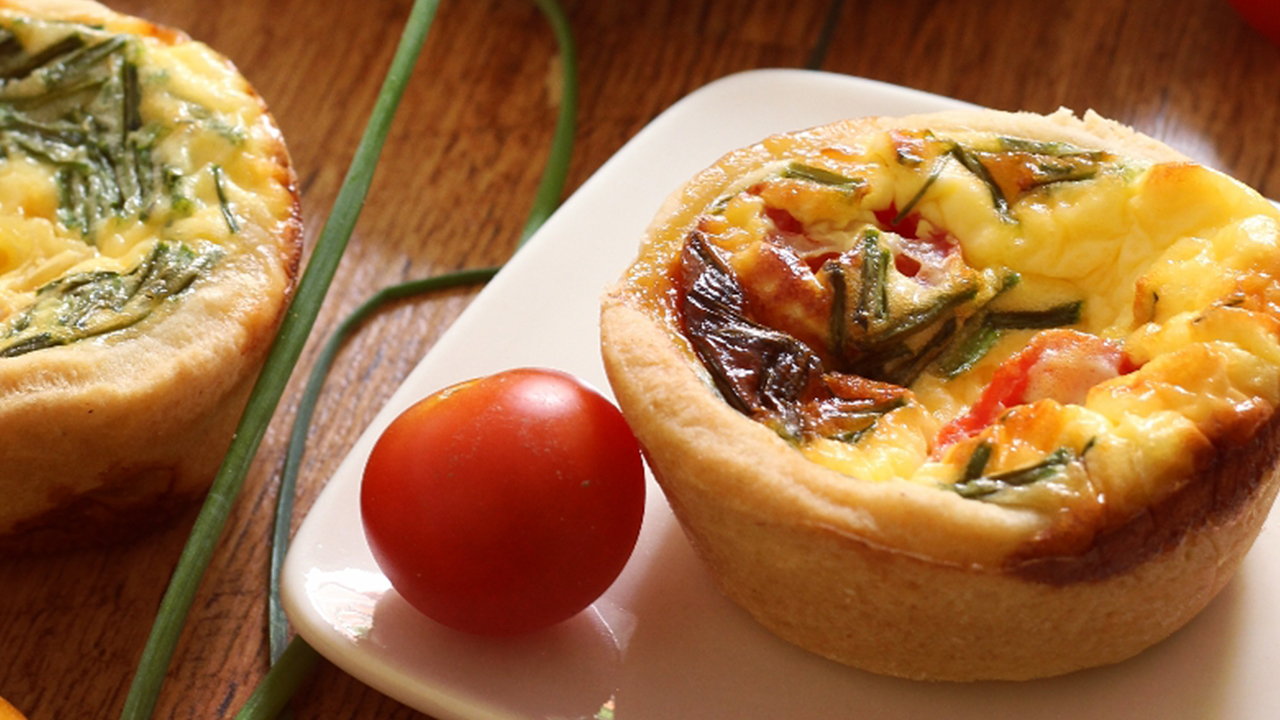 Chef Shane Smith from www.chefshanesmith.ie was in the kitchen to make mini sour cream, tomato and chive quiches.
(Makes 12)

ingredients:
For the Pastry:
150g plain flour
75g butter
50ml water
pinch salt

For the Filling:
3 medium eggs
195ml milk
50g grated cheese
2 tablespoons chopped chives
50g sour cream
salt & pepper
6 cherry tomatoes

method:
1. For the pastry, in a bowl rub the flour and butter together until a sandy texture is reached.
2. Add the water and mix to form a dough.
3. Wrap and chill for 10 minutes.
4. Once rested, roll the dough on a floured surface and cut out 12 discs (you may need to re-roll the trimmings to get 12 discs)
5. Line the cupcake tin with the pastry, pressing the pastry up the sides until its flush with the top of the tin. Chill for 10 minutes.
6. For the filling, whisk the eggs, add the milk, sour cream, cheese and mix. Season and add the chives.
7. Place half a cherry tomato into the chilled pastry case and top up with the quiche mixture.
8. Bake in a preheated oven at 190C for 20-25 minutes or until lightly golden brown on top.
9. Serve with some dressed salad leaves.