Saturday AM: Peking Duck with Plum Sauce
Sat, 28 January 2017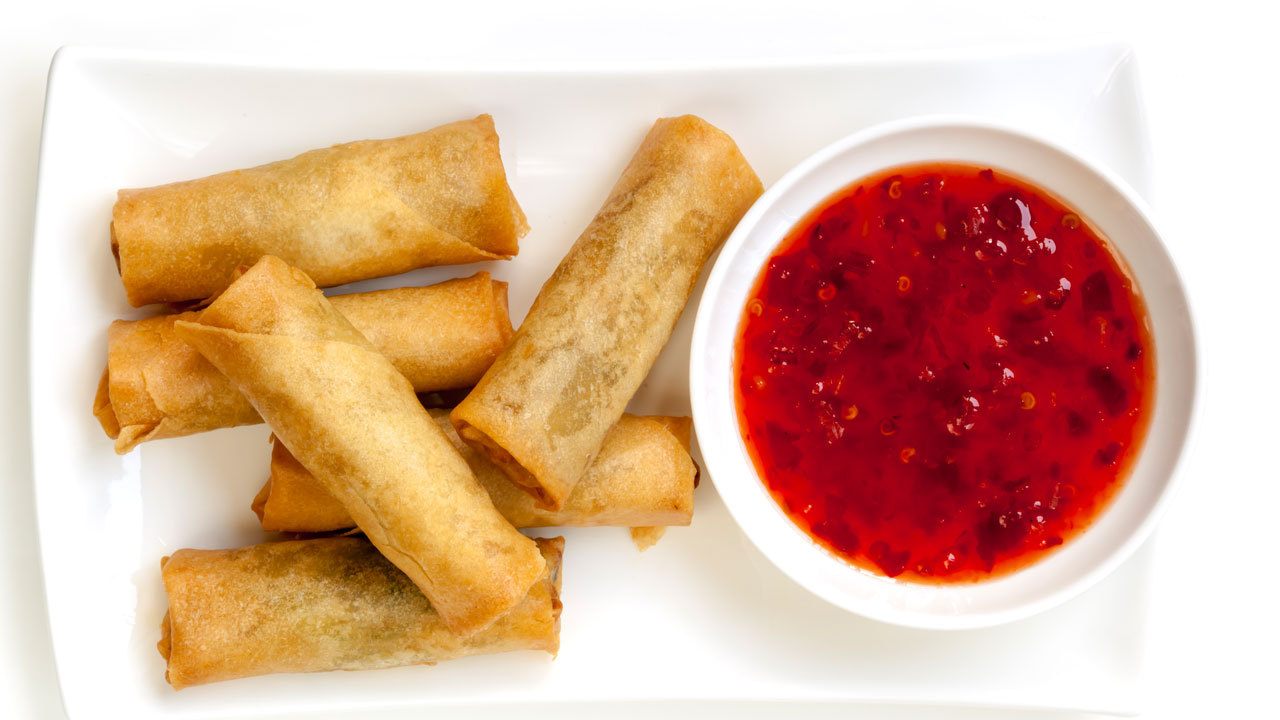 Ingredients
1 whole Duck (approx. 2kg)
Spring Onion, sliced into matchstick sized pieces
Cucumber, sliced into matchstick sized pieces
1 tablespoon Chinese 5-spice powder
Plum Sauce
Ingredients
About 6 plums, roughly chopped
100ml red-wine vinegar
Pinch of dried chilli flakes
3 star anise
1 tsp Sichuan peppercorns
A thumb sized piece of ginger, grated
2 cloves garlic, chopped
1 tablespoon dark soy sauce
125g soft brown sugar
Method:
1. Preheat oven to 220˚ C/ 200˚C Fan, Gas Mark 7.
2. Rub the skin of the duck with the 5-spice powder and salt. Place on a wire rack on a baking tray and bake in the oven for 1 ½ to 2 hours or until crisp.
3. Allow to rest and shred with two forks.
4. In the meantime, make the plum sauce. Place the plums in a non-reactive pan with all the other ingredients except the sugar and soy sauce
5. Boil until plums are soft for 15-20 minutes. Strain into a jug or fresh pot squishing as much as the mixture through the strainer as possible.
6. Put back on the heat with the sugar and soy sauce and bubble up until sugar is dissolved and the sauce is thick and glossy.
7. Place a tablespoon of plum sauce on each pancake and top with shredded duck, spring onion and cucumber.
8. Roll up and enjoy!
Watch how to make the recipe here: