Saturday AM: Spring Rolls
Sat, 28 January 2017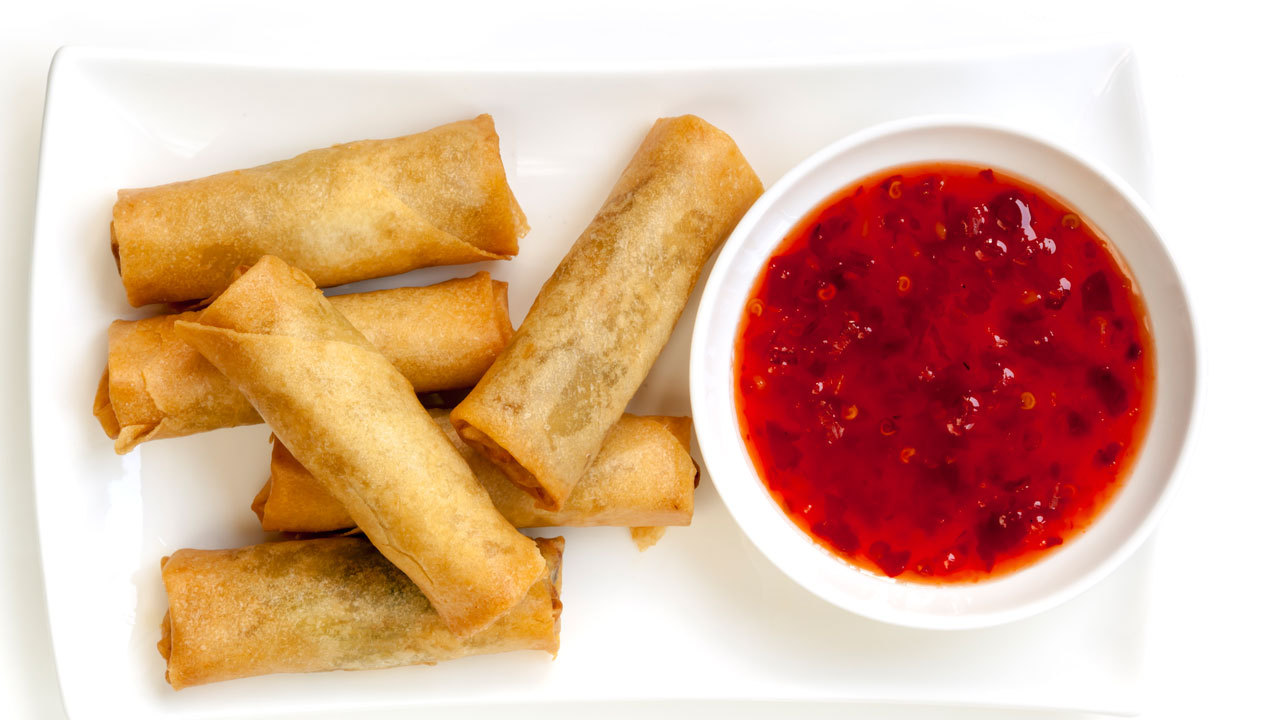 Spring Rolls
Ingredients:
6 large spring roll wrappers
1 tablespoon groundnut oil
1 teaspoon sesame oil
1 onion, finely sliced
1 carrot, cut into matchstick-sized pieces
6 mushrooms, finely chopped
Handful of mange-tout cut into matchstick-sized pieces
1 tablespoon ginger grated
1 clove garlic finely chopped
1 tablespoon oyster sauce
For the corn flour "glue": Mix 1 tsp cornflour with a teaspoon of water, stir well
Method:
1. Heat oil in wok or frying pan until hot.
2. Add onions, mushrooms, carrot, mangetout. Stir fry for a couple of minutes, until soft.
3. Add the garlic and ginger. Stir-fry for another 2 minutes.
4. Add the sesame oil and oyster sauce.
5. Taste and season if necessary, remove to a plate and allow to cool.
6. To make the spring roll: Lay a sheet of pastry on a work surface:
7. Place 3 tablespoons of filling on one corner of the spring roll.
8. Roll the sheet over the filling once. Fold the sides in and over the covered filling.
9. Roll up reasonably tightly until a small triangle remains.
10. Brush some of the corn flour "glue" on the triangle and finish rolling up the spring roll by sealing closed
11. Sprinkle a few sesame seeds over.
12. Preheat oven to 220C / 200C Fan / Gas 6. Brush the spring-rolls all over with a little oil, place on a baking tray into the oven for 15-20 minutes until nicely browned.
13. Remove and serve