Eggs Benedict
Sat, 26 March 2016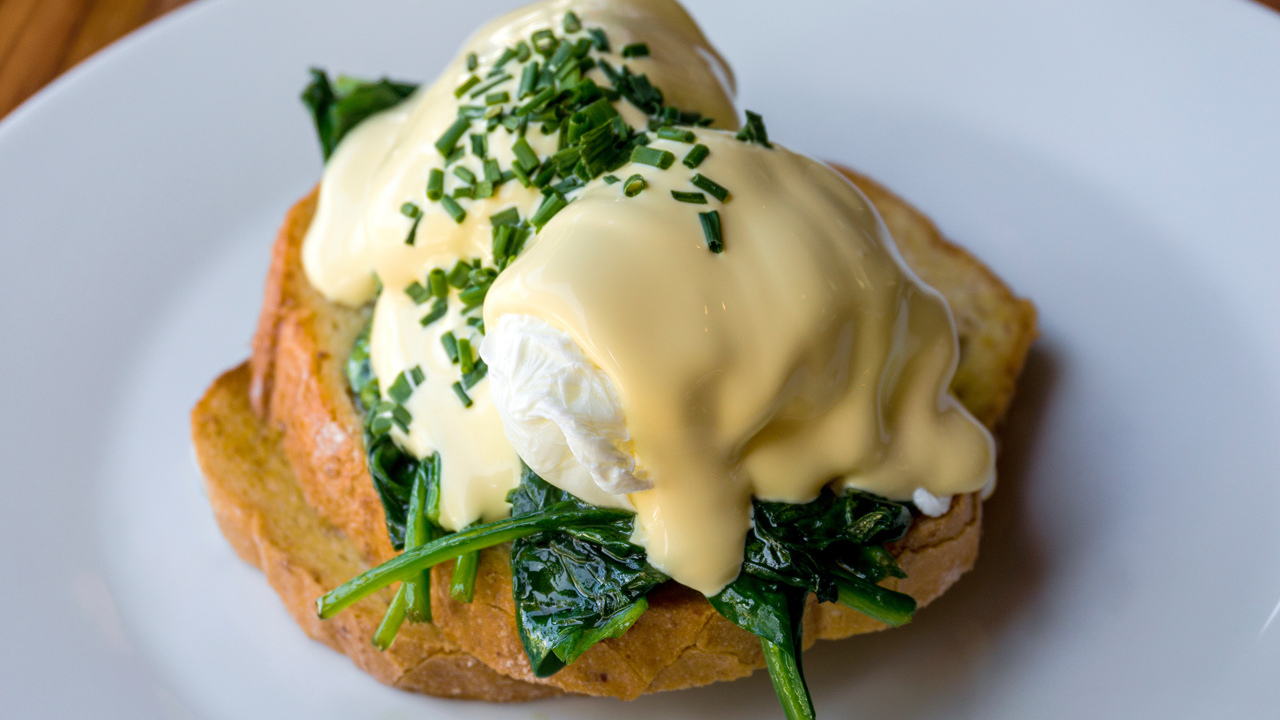 Eggs Benedict
(serves 2)

Ingredients:
200g Butter
8 Rashers
2 Large handfuls of spinach (washed & de-stalked)
2 Egg Yolks
Dash of red wine vinegar
2 Bagels
Chives to garnish

Method:
1. Put the butter in a small pan and heat slowly until melted.

2. Remove from the heat, pour into a small bowl and set aside

3. Bring pan of salted water to a gently simmer

4. Put the egg yolks in a large mixing bowl and sit the bowl over the water, making sure the bottom of the bowl doesn't touch the water

5. Add the vinegar and some seasoning and whisk the eggs for a minute or so

6. Slowly pour the melted butter into the egg yolk mixture, whisking continually until all the butter has been incorporated and you have a sauce of spooning consistency. Set aside

7. Grill the bacon until crisp, turning half way through

8. For the spinach, add a small knob of butter to a pan and place the spinach in it. Allow to wilt for a moment or two while stirring

9 . Poach the eggs in the pan of water for 4 minutes then scoop out and drain

10. Slice the bagels in half and toast for a couple of minutes

11. Top each toasted bagel half with a couple of rashers, a soft poached egg and a generous spoonful of the hollandaise sauce.

12. Garnish with the chives and serve immediately.