[Closed] [WIN] A funky Wrapsie® for the little one in your family
12th Sep 18 | Giveaways
Throw in the towel and grab yourself a Wrapsie®!
Normal towels have had their day, now there is a better way – the Wrapsie®!
Designed to make drying and changing easier, the Wrapsie® is a confidence boosting accessory, which encourages independence from a young age.
The unique design includes an elasticated neck which not only keeps your Wrapsie® secure, but is expandable enough to wear around your neck, below your shoulders and around your waist while changing. But what really makes the Wrapsies® unique are the armholes that give you the freedom to run, jump, dance, cartwheel, and do all the things you can't do with a towel!
From swimming and playing sports to beach time and even after bath chill time, Wrapsies® are the perfect companion for the way we live today. Bright, colorful and built stronger to last longer, there is a Wrapsie® for everyone and for every activity. So throw in the towel and let Wrapsies® give you the freedom to run, jump, dance and strut your stuff with confidence.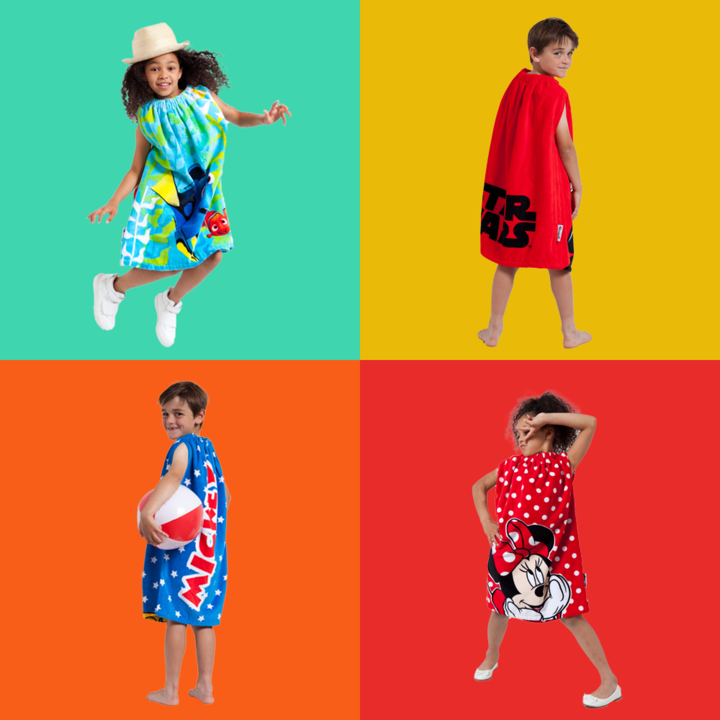 There are four AMAZING styles involved in the giveaway, they include: Minnie Mouse, Mickey Mouse, Finding Dory and Darth Vader
Product information:
- Finding Dory comes in size 2-5 and 6-10.
- All other designs, Minnie, Mickey and Darth Vader comes in size 6-10 only.
We're giving away FIVE Wrapsies® this week! To be in with a chance to win this amazing prize for your little one, simply answer the question below:
What is the name of the American talk show host who voiced the character of 'Dory' in the hit film 'Finding Nemo'?
This competition has now closed.