Couple who played bride and groom in a fake wedding video marry for real exactly 13 years later
16th Feb 18 | Weddings
Carrie and Ian even tied the knot at the same church as their pretend wedding, which they'd participated in as part of a video to be shown in schools.
A couple who posed as a fake bride and groom in a school video have tied the knot for real in the same church exactly 13 years later.
When 'bride' Carrie Horner, 36, first walked down the aisle of Holy Trinity Church in Fareham, Hampshire, where she's from, to greet her 'groom,' Ian Horner, 34, they were just acting as part of a religious education video for schools – losing touch soon after.
Personal trainer Carrie, who married Ian legally in June 2017, said: "The fake wedding itself was so much fun to film. All my family were extras as we'd been having a party anyway just around the corner, so they decided to come along.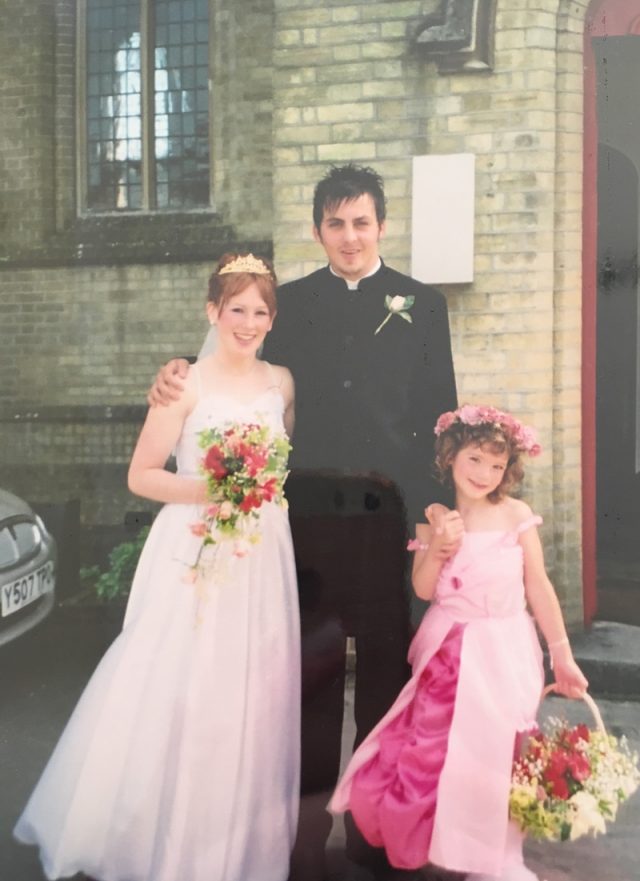 "Afterwards, we all went back to ours for a barbeque – Ian included. We took pretend cake cutting photos and messed around, joking that it was our reception. We had no idea we'd be doing it for real 13 years later."
Carrie first met assistant deputy manager and events worker Ian back in 2003, when the pair were working as Butlins Redcoats in Bognor Regis, West Sussex, over the Christmas season.
She added: "I thought he was absolutely mad, but loads of fun. He had lovely blue eyes."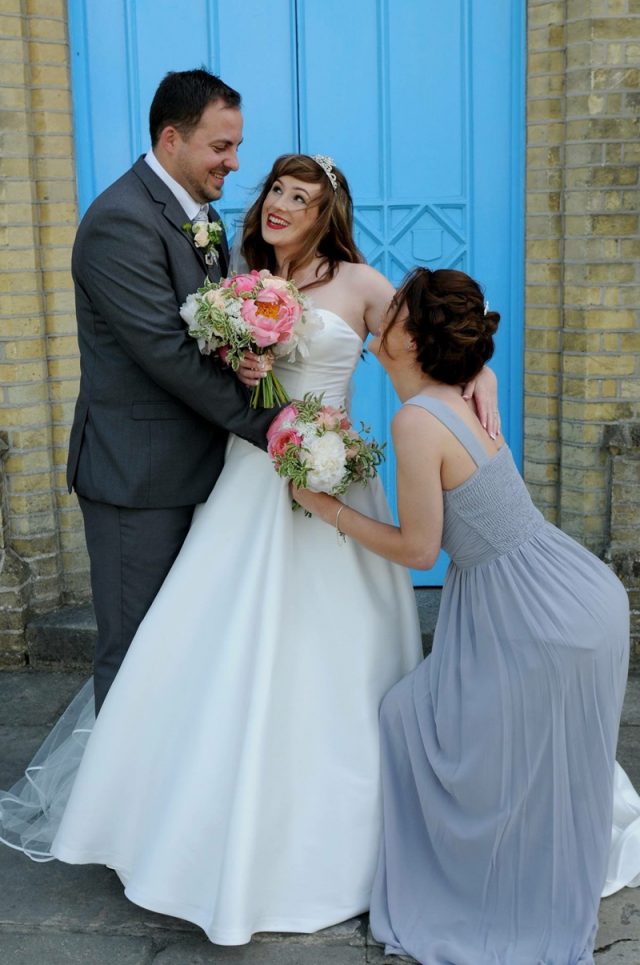 Although they were just friends, looking back, they now realise there was always an unspoken attraction between them.
And a year after they met, in 2004, Carrie's hairdresser mum Caroline mentioned that the local church, Holy Trinity, was looking for volunteers to play a wedding party in a video to be circulated around schools in the area.
After agreeing to play the bride, Carrie asked around at Butlins to see if any of her male colleagues could be her groom - and Ian jumped at the chance.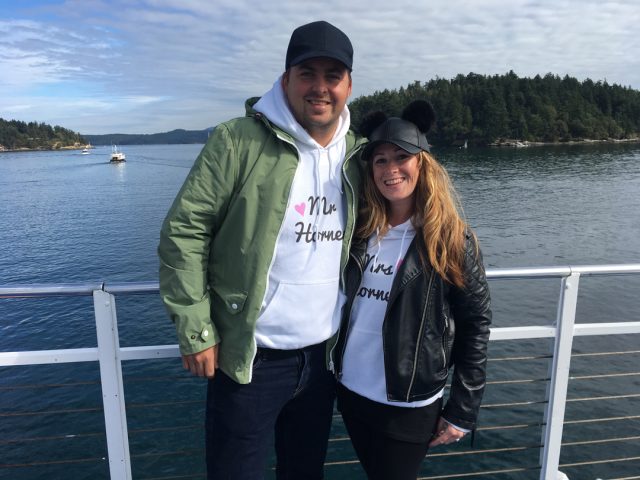 "I was happy it was him, he's so fun and I knew he'd good job" she said.
Following their pretend nuptials, Carrie and Ian drifted apart, with him heading off to work in Cyprus and her touring the UK with a theatre company.
They exchanged the occasional text message, but were properly thrown back into each other's lives in 2013, when they reconnected on Facebook.
"We'd both commented under a mutual friend's status, saw each other and began to chat," Carrie said.
After around a week of exchanging private messages, Carrie and Ian met in person, for what was supposed to be a casual lunch - but turned into a date.
She continued: "Lunch turned into crazy golf, which turned into dinner, which turned into drinks. In the end, we were out until about 3am. We just wanted to spend as much time as possible together."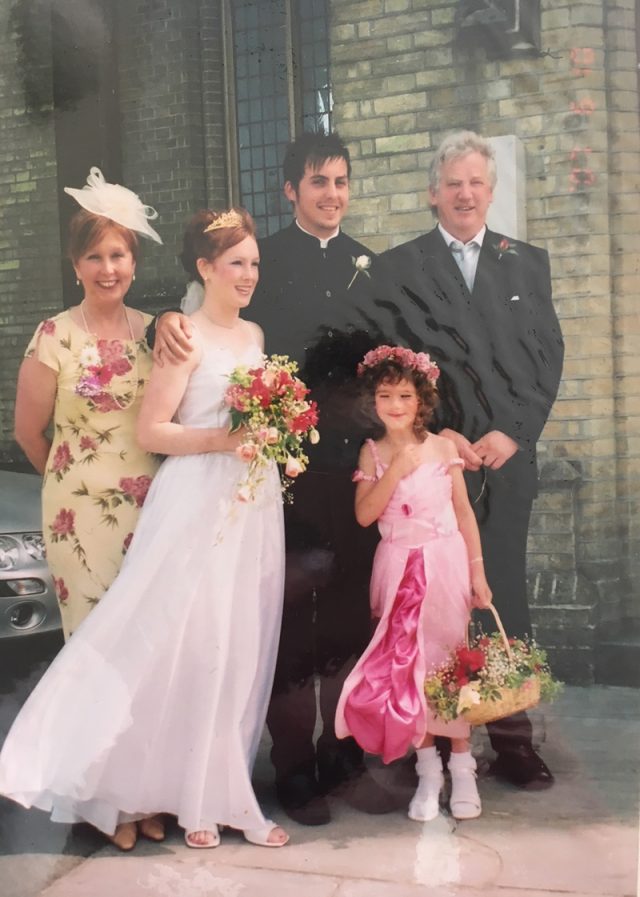 Then, in 2014, during a romantic holiday in Verona, Italy, Ian proposed on Romeo and Juliet's famous balcony.
Carrie said: "It was amazing. I had no idea it was coming. At first, I was so confused that I got down on my knee too, thinking Ian was looking for something.
"I've always loved that balcony. My grandfather gave me a photo of it when I was little, and I've kept it ever since. It's so lovely that Ian remembered that."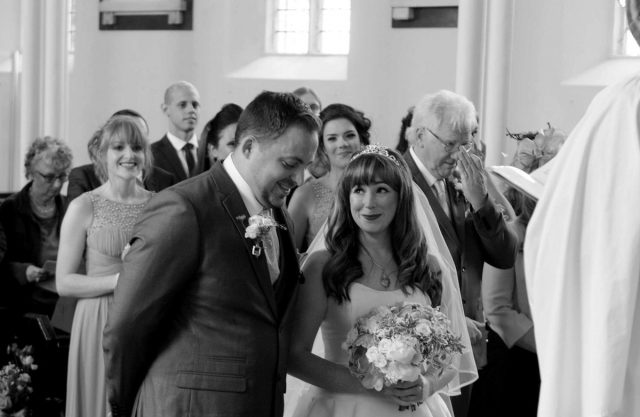 As thoughts turned to wedding plans, the husband-and-wife-to-be knew there was only one place they wanted to tie the knot - Holy Trinity.
Then, in June 2017 - 13 years to the day since their 'wedding' - they married all over again in the same church.
Carrie continued: "It was so funny to be back there exactly 13 years later. I didn't feel nervous at all. I knew it was meant to be. We're so proud of our little love story."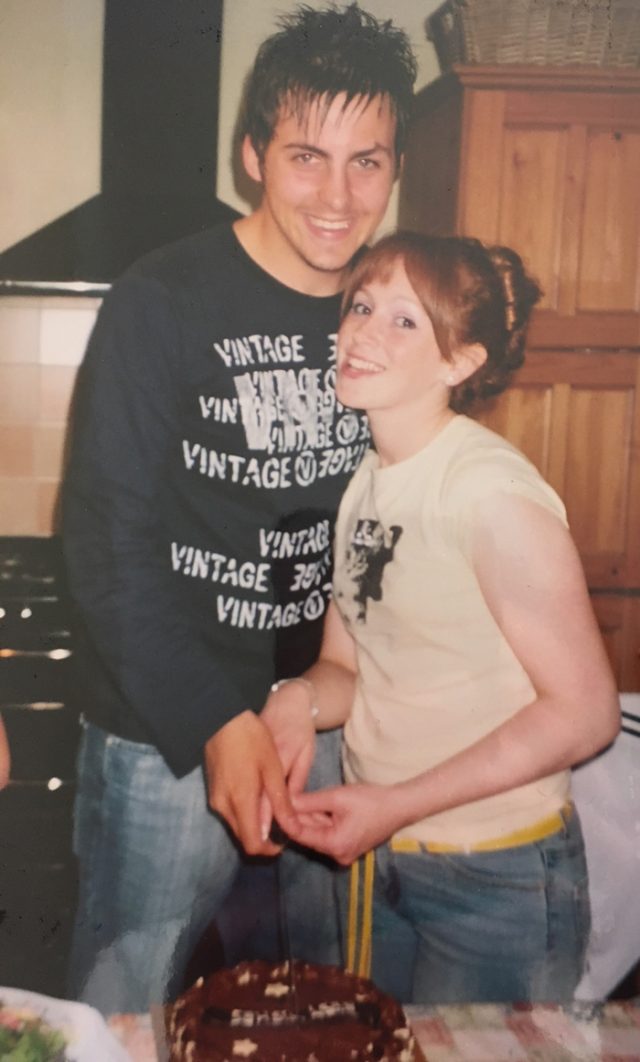 Carrie's cousin, Brooke, 19, who had been a bridesmaid the first time around aged just six even resumed her role, alongside her other cousins Chelsea, 21, Rebecca, 29, and Laura, 34.
"Chelsea was meant to be a bridesmaid the first time, but she got a little shy and didn't want to do it," laughed Carrie.
"Brooke loved that she's done it twice. She even joked about wearing the same Barbie-pink dress as the first time."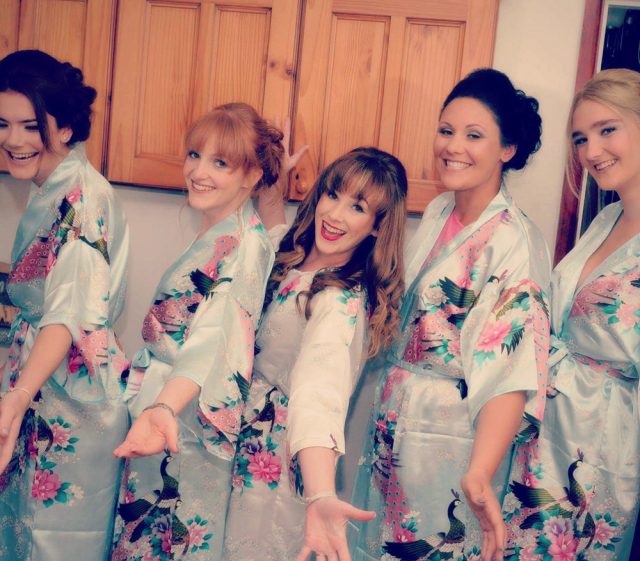 She continued: "Both times, my dad Stephen, who owns a property maintenance company, gave me away, which was really special.
"Though we never confessed it when we were younger, I think the feelings between Ian and I were there all along. He's always been absolutely lovely."
© Press Association 2018