See Amal Clooney's wedding dress in this stunning Oscar de la Renta exhibition
12th Oct 17 | Weddings
The show also features gowns from Penelope Cruz and Karlie Kloss.
Most people's wedding dresses remain in the attic, but not Amal Clooney's – her Oscar de la Renta gown is so stunning that it's now in a museum.
It's part of a new exhibition at the Museum of Fine Arts, Houston called The Glamour and Romance of Oscar de la Renta.
A well-deserved title for de la Renta, his designs are known for being both stunning and dramatic. Here's everything you need to know about the show.
The designer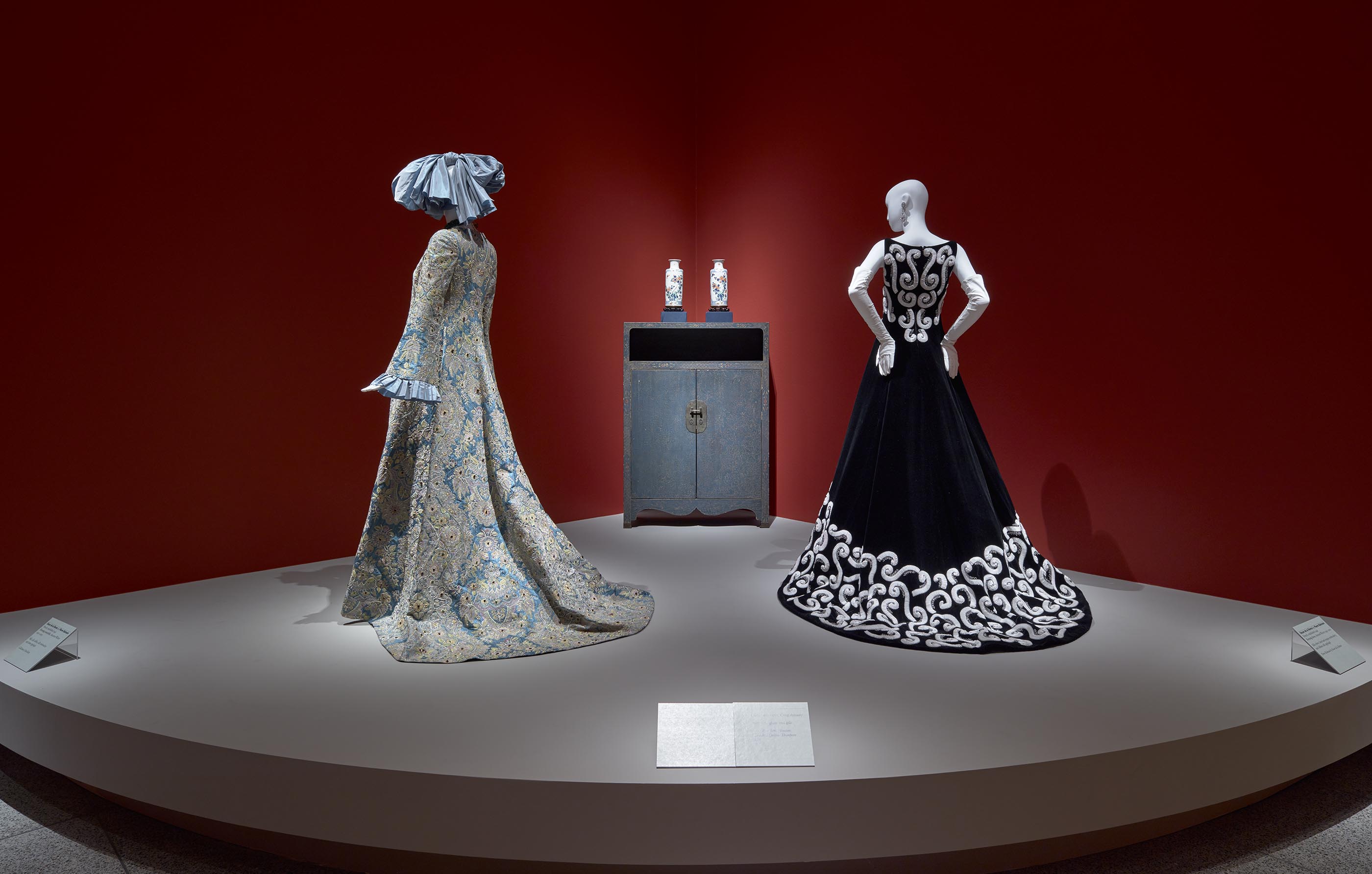 The gown on the right is from when de la Renta was at the helm of Balmain (Thomas R DuBrock/PA)
De la Renta was born in the Dominican Republic in 1932, and later left for Spain to begin his career in fashion.
He trained under another incredibly famous designer in the 1950s: Balenciaga. In 1961 de la Renta joined the French fashion house Lanvin, and after an auspicious few years he set up his own fashion house in New York in 1965. Between 1992 and 2002, he was the creative director of Balmain.
In the years until his death in 2014, de la Renta was a firm favourite amongst celebrities and first ladies alike.
The exhibition
It's held at the Museum of Fine Arts, Houston, and is open until 28 January 2018.
One of the co-curators is none other than Andre Leon Talley, the former editor-at-large of Vogue and close friend of the designer. You might recognise him from his appearances on America's Next Top Model.
Fashion exhibitions have become increasingly popular all over the world in recent years – just look at the huge success of the Alexander McQueen exhibition at the Victoria & Albert Museum in 2015 or the Barbican's exhibition on vulgar fashion last year.
The outfits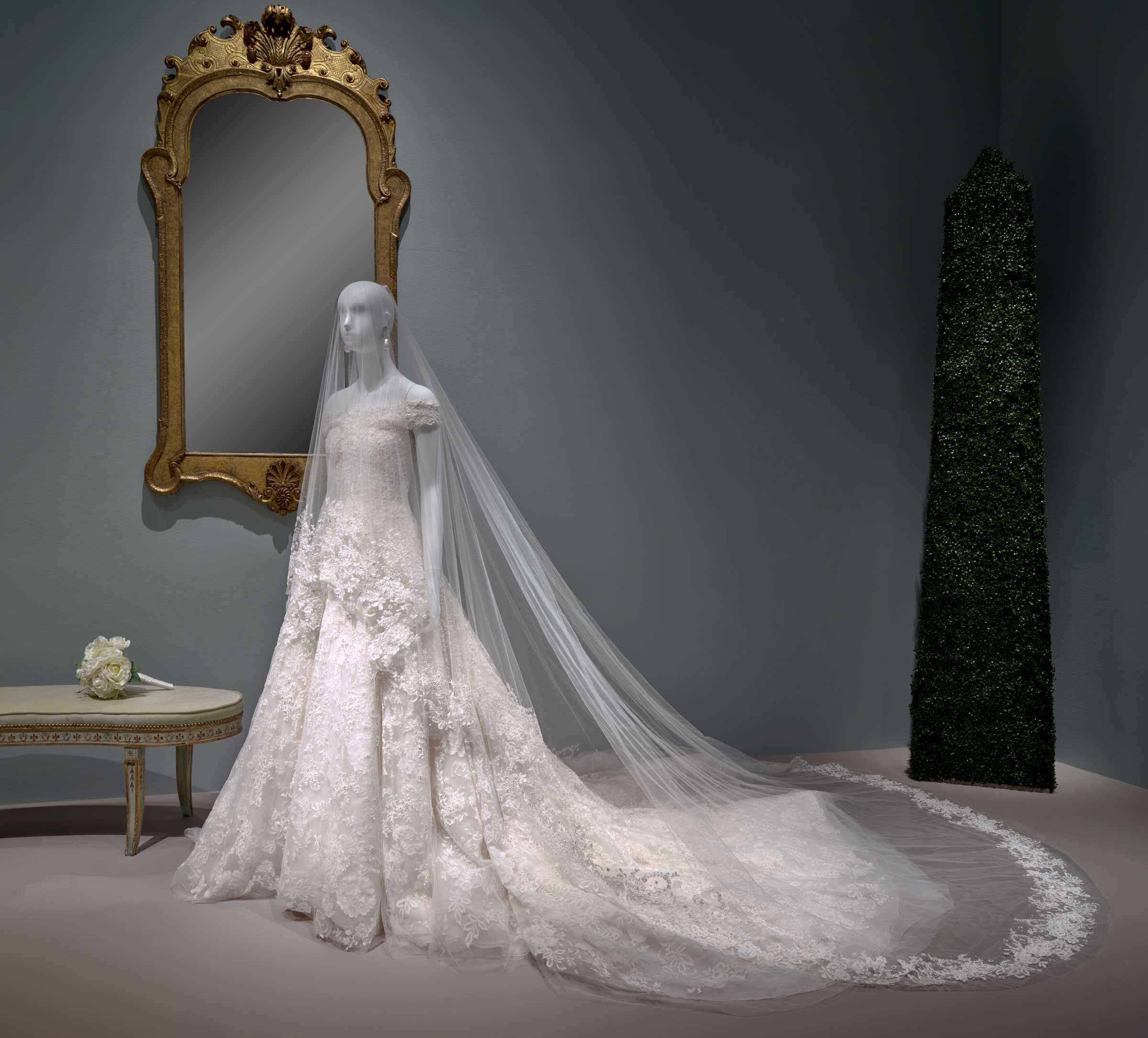 Amal married George Clooney in 2014 (Thomas R DuBrock/PA)
With over 70 ensembles, this is certainly a detailed look at de la Renta's body of work.
The exhibition is split into four sections, reflecting four key inspirations he had: the East, Spain, gardens and icons.
Of course, Amal's dress is a huge centrepiece – it's gorgeous, and it was the last wedding dress de la Renta designed before he died.
The dress itself is classic de la Renta with a sweeping train, a romantic off-the-shoulder neckline and intricate beading covering the ivory gown. It is displayed with the equally striking veil that she wore for their star-studded nuptials in Venice in 2014.
Here are some of our other favourites from the show, which include outfits worn by the likes of Penelope Cruz, Kirsten Dunst, Karlie Kloss and Laura Bush.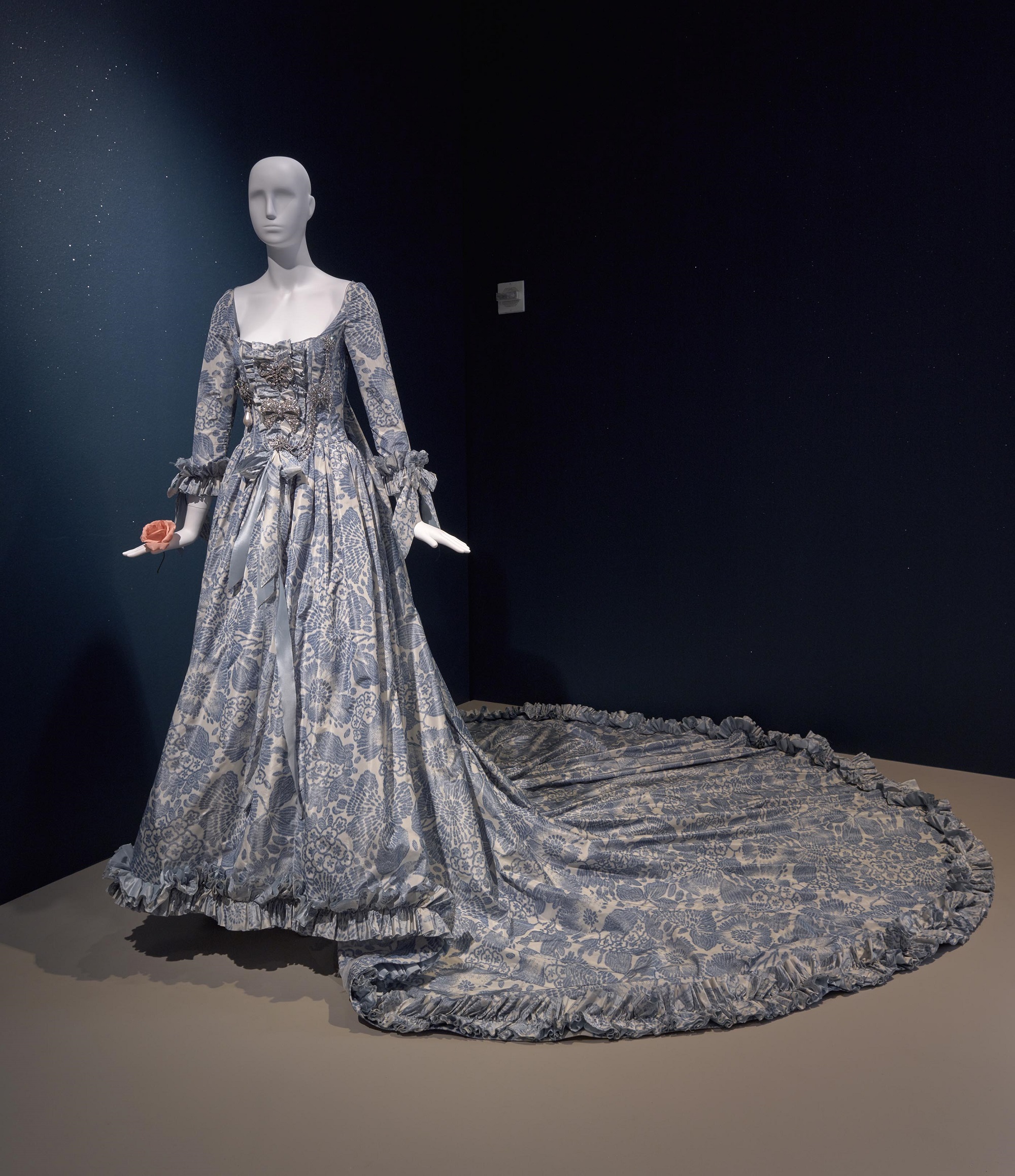 Kirsten Dunst wore this dress as Queen Marie-Antoinette in Vogue magazine, 2006 (Thomas R DuBrock/PA)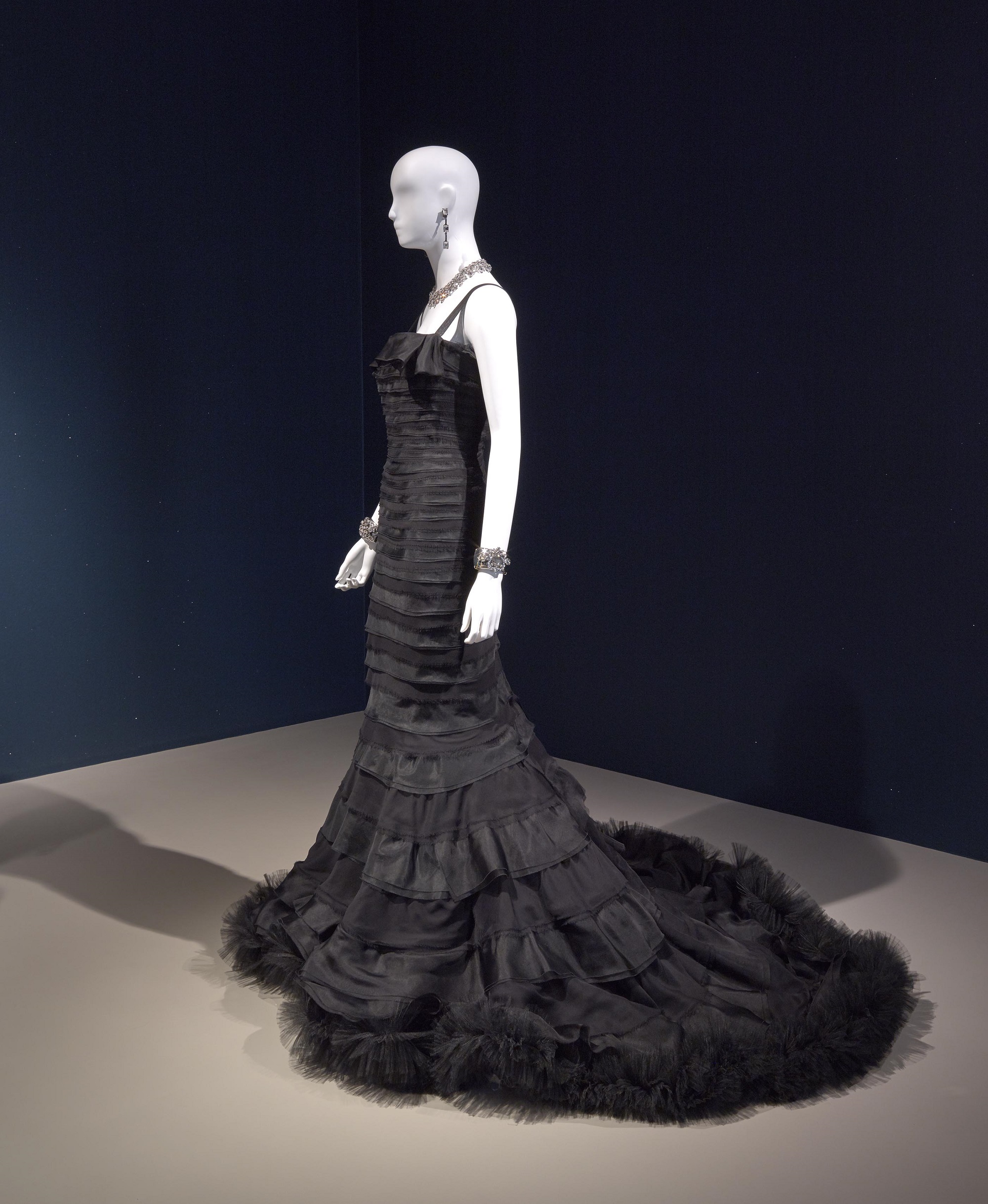 Penelope Cruz wore this for the 2011 Met Gala (Thomas R DuBrock/PA)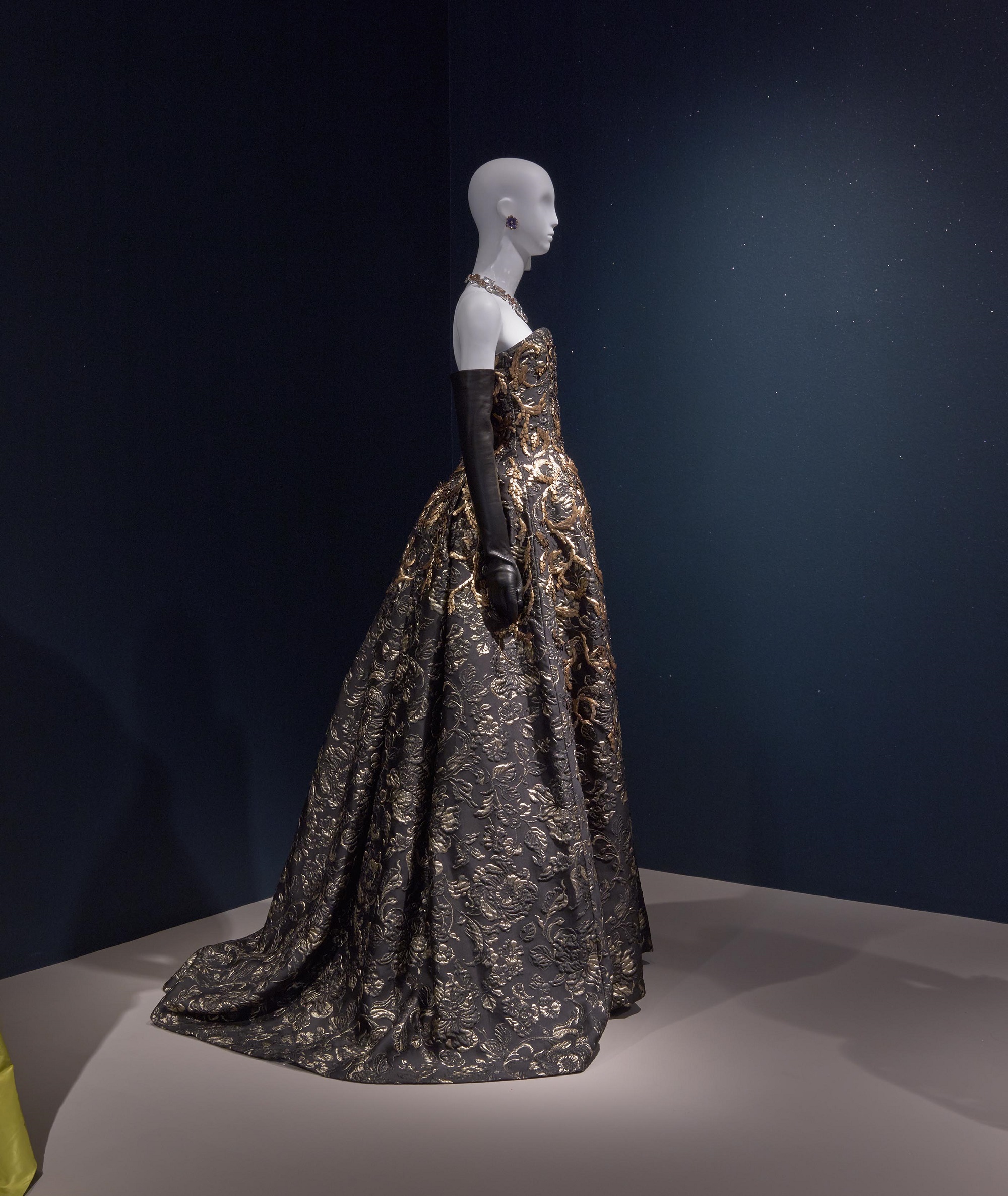 Karlie Kloss wore this for the 2014 Met Gala (Thomas R DuBrock/PA)


© Press Association 2017