Bride tells of race against the clock to get her quadruplet siblings to her wedding
19th Oct 18 | Weddings
Ariana wants her family by her side when she says 'I do' in South Africa - but needs to raise funds to get them there.
Desperate to have the wedding of her dreams, a language student is trying to raise £5,000 to fly her quadruplet siblings from London to South Africa for her big day.
Ariana Zucchi, 22, of Egham, Surrey, is determined that her sister, Gemma, will be her maid of honour, while her brothers, Alessio, Matteo and Gianni – all 17 – will be her fiance Cameron MacKenzie's groomsmen when they tie the knot early next year.
But the 8,000 mile flights for the quads and her parents, software designer Ian, 52, and teacher Jane, 51, are prohibitively expensive, according to Ariana, who said: "My siblings are my closest friends, as well as being my family."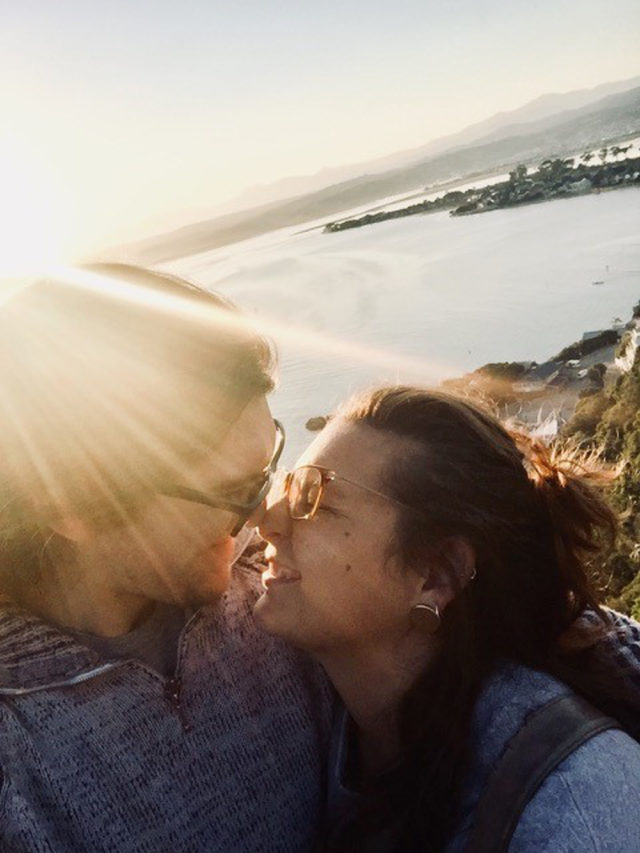 She added: "I want to have memories of them at my big day. It's something that can bring us closer together and give us something to remember throughout our adult lives."
South African born and bred, Ariana's family moved to Italy for her dad's job when the quads were just 11 months old, then to England six years ago.
But most of her extended family still live around Johannesburg, the country's biggest city, where she met coffee shop manager Cameron, 23, at the Cornerstone church three years ago, when she worked there during her gap year.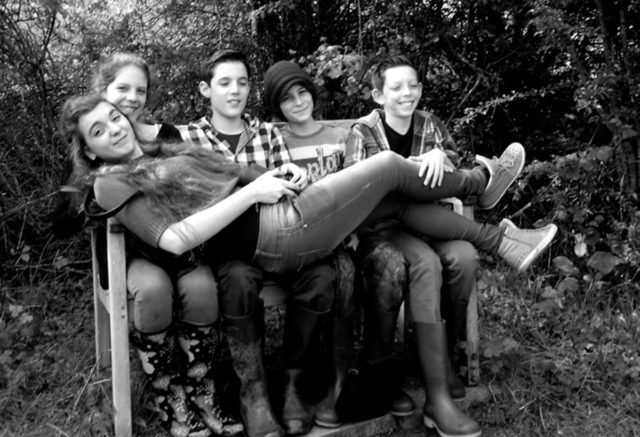 Now she will be saying her wedding vows in the same church after Cameron's romantic proposal during a picnic in the city's botanical garden in August 2018.
She laughed: "I could feel the ring box in his pocket, but when he opened it, revealing a beautiful blue sapphire ring and asked me to marry him on a perfect, sunny day, it was just magical."
Now in her final year, studying Italian and English for a BA Hons degree at the University of Royal Holloway, money is tight for Ariana, and despite keeping the wedding budget as low as possible, the couple cannot afford all the flights.
She said: "It's been frustrating, as we've managed to have a really low budget wedding, the only big cost is travel.
"Our venue is the church we met in. Since we know the people there really well they have let us use it for free, but I am still paying for the rings and catering with my savings.
"So many people have helped, though. A friend of mine is making my cake, my dad is designing my dress, using skills from when he used to be a fashion artist, and a close pal is actually making it. It's a real team effort."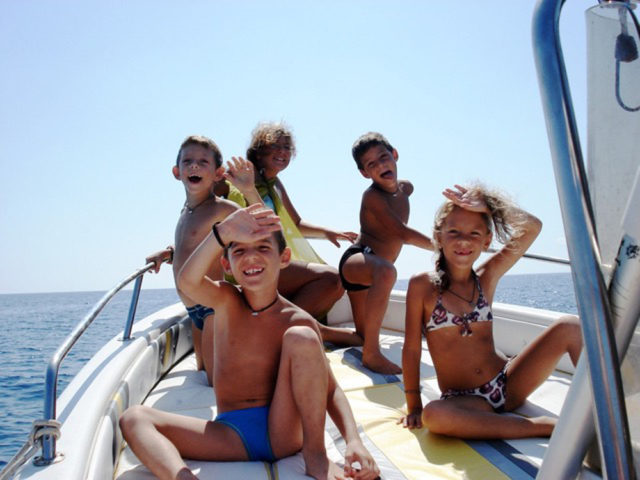 Initially, the couple were to marry in August next year, then applying for visas to enable South African Cameron to live in the UK with Ariana, who has an Italian passport, but residency in the country.
Now they have discovered an easier route for them to become husband and wife, and live in the UK together, but the deadline to make it possible is in March 2019 – meaning time is of the essence for the lovebirds.
She added: "As a family, we are all quite close. There have been times when we didn't necessarily have friends in the same area as us, so we spent a lot of time with each other. We had a lot of affordable family holidays to France and Wales and travelled by car together."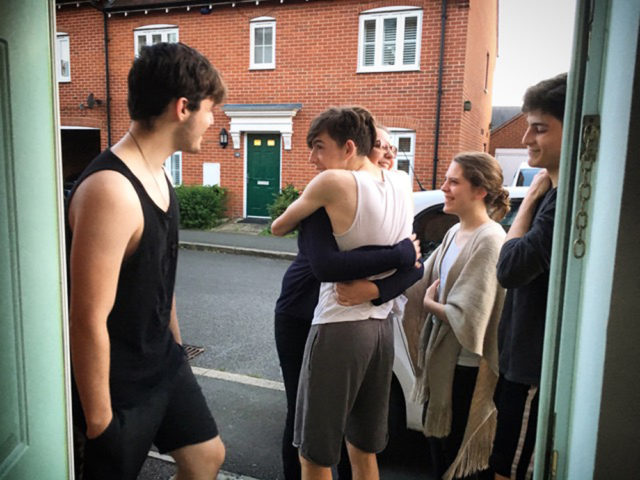 But it has not all been plain sailing, being the oldest sister to quads.
Reflecting on her childhood, after the quads – conceived via hormonal injections- arrived, Ariana said: "It was so overwhelming when they were born, I went from being an only child to one of five overnight.
"For a long time I felt quite lonely, being older and more mature. But now that the age gap has become less noticeable, we have mature conversation and host dinner parties for our mutual friends."
She continued: "It makes me realise that, while they are still in education, like me, they're all grown up and we have a lot to do together in the future.
"It's really important to me for them to come to my wedding. I want them to see South Africa again and make new memories in the country where they were born."
Now Ariana, who says Cameron is just as keen for the quads to be there, has launched a GoFundMe page, hoping to raise the money they need by the end of the month.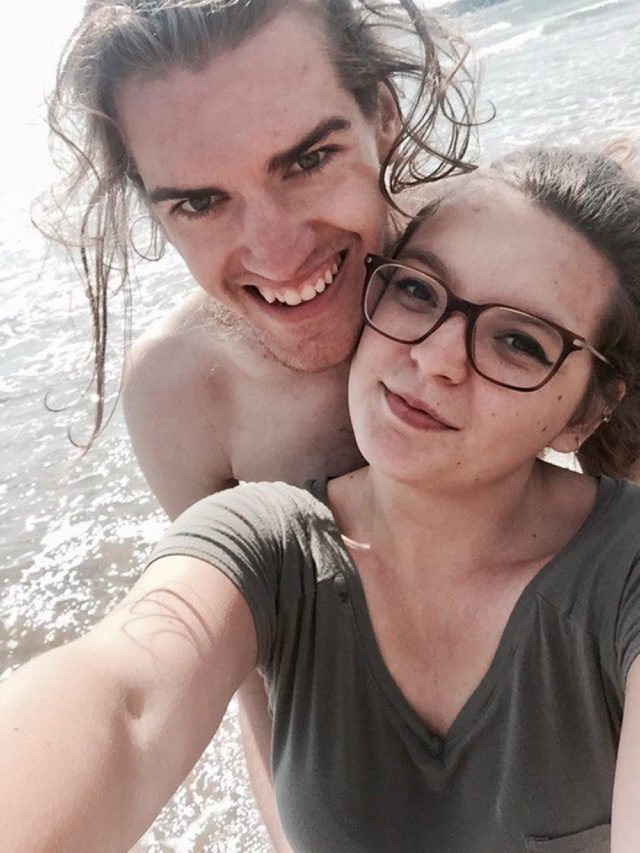 She said: "Whenever I'm on the phone to my fiance he will chat to my siblings and ask to see them. It's a big family unit from both sides and he misses them too.
"He's grown close to them, especially Gianni. It would be weird for both of us if they didn't come. And if they do, we will be guaranteed to have quadruple the fun."
To donate, visit www.gofundme.com/get-my-quad-siblings-to-my-wedding


© Press Association 2018