Video: A Grinch obsessed blogger transforms herself into an iconic Whoville character
24th Dec 18 | Real Life
Yashira Morales thinks everyone should try at least one wacky look during the festive period.
A Grinch obsessive took her love for the festive movie to a new level when she decided to become a member of Whoville herself – with a very different make-up look.
Obsessed with The Grinch – a grumpy film character, living in the fictional town of Whoville, who tries to steal Christmas – Yashira Morales, 31, has watched the movie every festive season since it was released in 2000.
Now the HR representative and beauty blogger, of Elizabeth, New Jersey, USA, has spent close to two hours transforming herself to look like one of the residents of the character's hometown for the holiday season – even creating an online tutorial for fellow fans of the film.
She said: "I love The Grinch movie and the crazy hairstyles and make-up.
"I watch it every year and can practically memorise every character, so I eventually decided it was time to become part of Whoville myself this year.
"I love their tiny noses, which are pointed so high towards the sky you can see their nostrils, and outrageously long eyelashes – which led to me hunt down fake long eyelashes."
She continued: "To create their signature nose, I used a special FX Whoville-style nose, in the small, upward turned fashion, which I ordered online for £22.
"I then gathered as many random accessories as I could from a local craft store, such as Christmas lights, huge bows and candy canes which came to £15.
"On top of that I used basic make-up I would use every day, such as a holographic stick and red lipstick."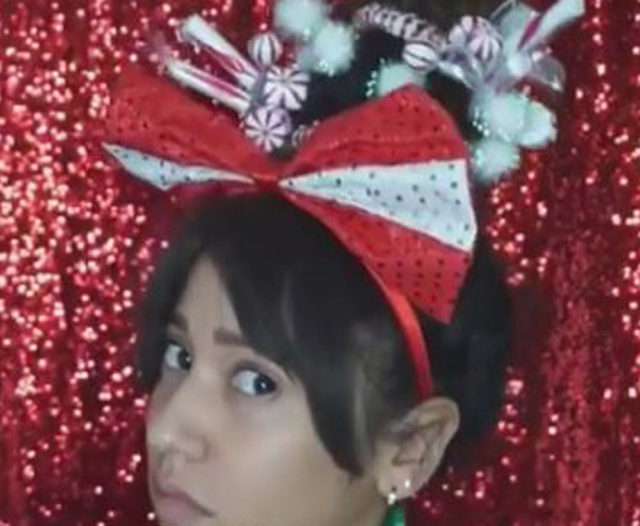 To achieve the heightened hairstyle of the Whoville women, Yashira piled three basic doughnut hair shapers -small, round spongy accessories usually used to create sleek ballerina buns – on top of her head, in a Christmas tree shape, before teasing her hair around them.
She said: "The hair itself took over an hour to do, and it was easy to get frustrated at some points from holding my arms up for so long!
"Although it looks like an elaborate hairstyle, it's not as complicated as it seems – you can be as creative and wild as you want with it."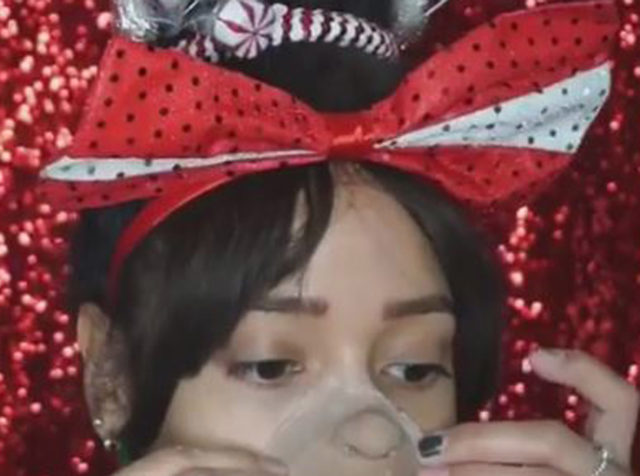 She added: "The hardest part is how time consuming it is, just like curling your hair for a night out, it's pretty simple but can take a while!"
Fixing the do with glitter and holding spray, Yashira, who lives alone, then spent 45 minutes on her make-up.
First, using cream adhesive, she stuck the tiny prosthetic nose over her own, used a hairdryer to ensure the slippery cream dried, and then added translucent powder and a highly pigmented rubber grease wheel – commonly used by special effects make-up artists to blend harsh lines and create full coverage.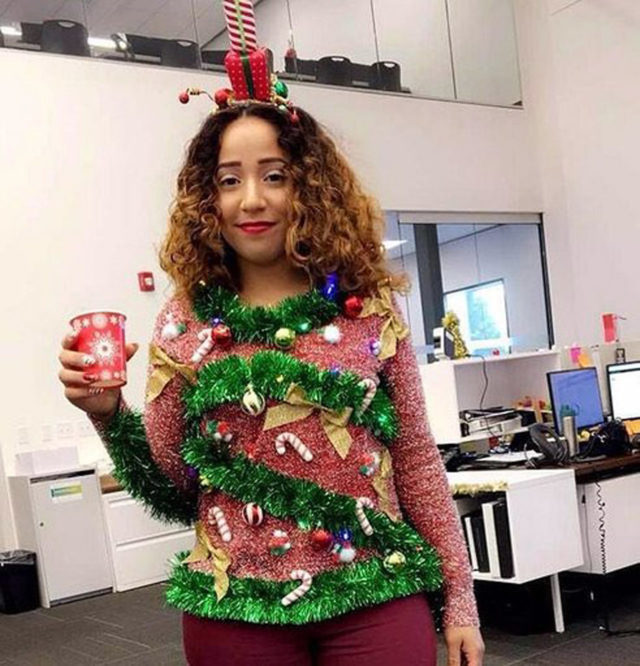 Completing her look with rosy cheeks, crystal holly and mistletoe face gems, and extra long lashes – she looked just like the Mayor of Whoville's wife.
Yashira has only worn the wacky look in the comfort of her own home, but thanks to the Internet she has had plenty of feedback.
While she is sure some people probably think the look is "insane" and, perhaps, not everyone's go to choice for a work Christmas party, she claims to have received random compliments from online strangers for her creativity.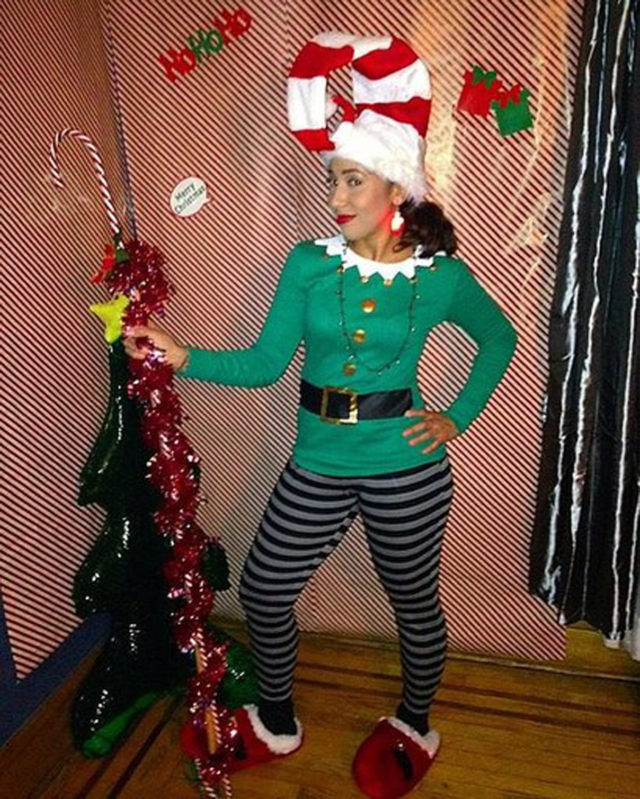 Yashira, who has been experimenting and blogging for four years, said: "You don't have to be an expert to create this kind of festive fun look.
"Every year I like to dress up, no matter what as. My family and I have a Christmas party every single year just for us – they are just as creative as me.
"One year we had a pyjama themed party and the next we all dressed as elves. I just took it to the next level on my own!"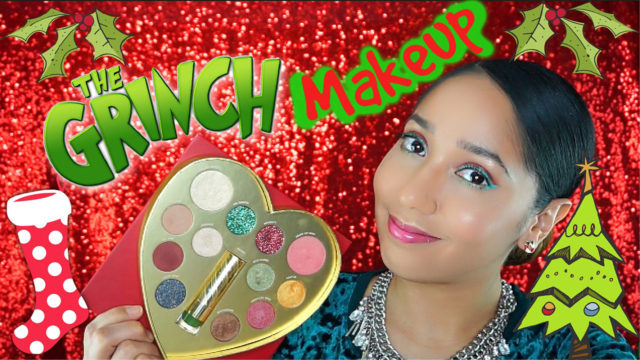 Unlike the Grinch, Yashira loves Christmas and will be spending it in Central New Jersey with her huge family, making sure she gets involved in all the festivities.
Although it may not be in everyone's taste to sit at the dinner table on Christmas day dressed as a character from The Grinch, Yashira thinks everyone should try it – just once.
She said: "People should push their creativity to the limit at Christmas and try to look a bit different!
"My Whoville tutorial – like all my videos – is pretty easy to follow, I hope more people try out something new – maybe ditch the pretty festive eye shadow palette and go for something completely different instead!
"The Grinch is an iconic movie every year during this season, so why not become one of the characters?
"You never know – you might really surprise your family on Christmas day when you walk down the stairs!"
© Press Association 2018