Singer who needs cancer treatment in Germany has won an army of pop star fans - including Charli XCX
6th Nov 18 | Real Life
The star said Billy Clayton is "a really unique and special artist".
Talent-spotted by major stars, including Rita Ora, after posting his music online, a young cancer patient now hopes to raise £200,000 for life-saving therapy, so he can pursue his dreams of stardom.
After being praised by singers including Rita and Dua Lipa, Billy Clayton, 21, of Norwich, Norfolk, was noticed by one of his idols – Charli XCX – and was promptly invited to meet with her at a London studio.
After revealing that he was battling rare bone cancer, inspired by his story, Charli XCX began organising a benefit concert, due to be staged in Los Angeles, USA, on November 30, to raise money for his treatment.
His mum, Rebecca Lawrence, 46, a part-time nurse, said: "Growing up, Billy was always singing in his room and playing music.
"He knew he wanted to perform and show the world what he could do with music, but our lives were turned upside down when Billy started to have a pain in his right leg when he turned 18.
"It was initially dismissed as a pulled muscle, but after he had an MRI scan we discovered that he had Ewing Sarcoma, a rare form of bone cancer. My knees buckled underneath me and I could see Billy bravely holding back his tears."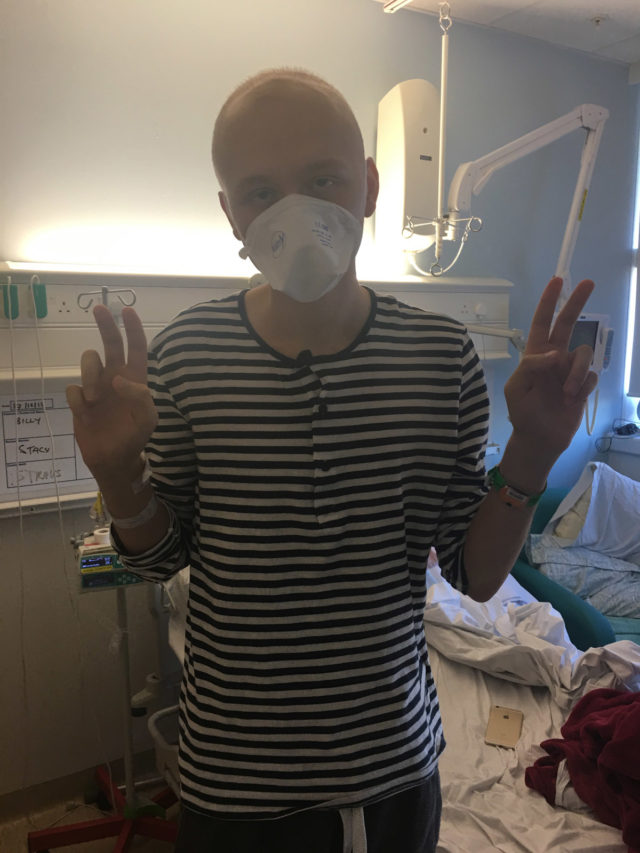 Although Billy has endured three years of chemotherapy in the UK, nothing has helped his condition.
Rebecca insists, based on advice from German and American doctors, that his last hope for a cure is life-saving personalised immunotherapy treatment – where cells and tissue are replaced or regenerated to treat disease.
But, not available on the NHS, she says her son needs £200,000 to fund treatment, together with travel, consultations and various tests on his tissues, at the Cegat clinic in Germany.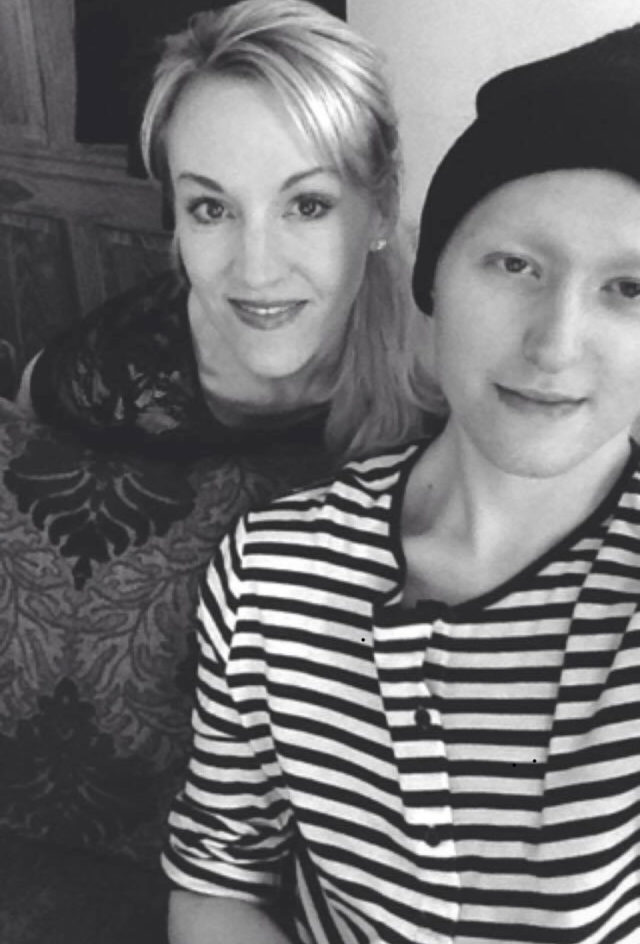 Expressing gratitude for the help he has already received – not least from his new celebrity friends – Rebecca said: "Charli has been an angel. She has supported Billy not just because of his cancer, but because she really believes he is a great artist.
"All I know is that we need to do things as quickly as possible with his treatment, though. My panic is leaving it too late and Billy not surviving, because we couldn't get him the best treatment quick enough.
"The positive thing is that we have raised over £80,000 from the Go Fund Me page.

She added: "This has kick-started some treatment, such as being able to get his tissue samples sent to Germany for testing – but we still have a long way to go."
When Billy was first diagnosed in 2015, he began having radiotherapy and chemotherapy at University College Hospital London.
His mum remembers too well his initial trauma, when he sobbed uncontrollably on their first overnight stay in hospital.
Sadder still, while his friends were getting ready to head off to university, she said Billy was stuck in his room with only his computer for entertainment.
"He'd spend hours on his computer in his bedroom alone – I was worried that things might have been getting to him," she explained.
"But one afternoon I heard loud music blaring from his room, only to later realise the beautiful cover I was hearing of Sky Ferreira's Sad Dreams was actually Billy's voice."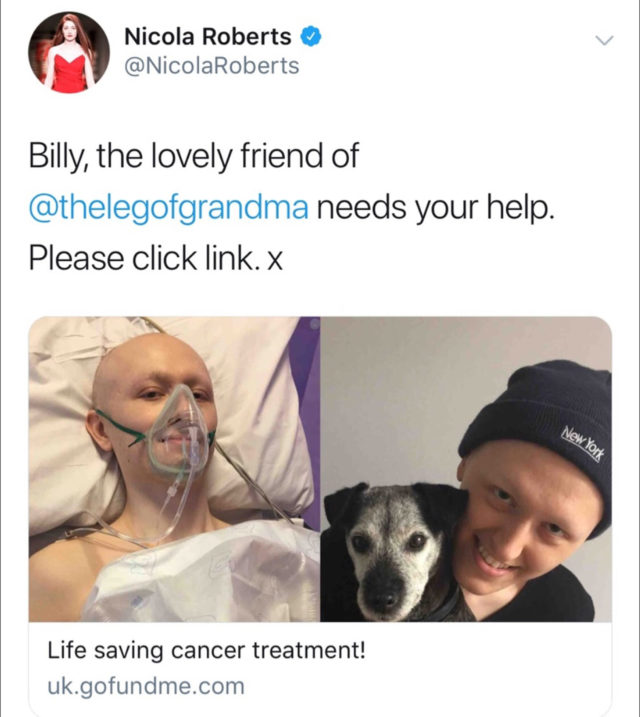 Posting videos of his cover music on Facebook, he received positive comments which helped boost his confidence.
Soon after, he downloaded music-editing software and started experimenting with his own music, writing lyrics from his hospital bed.
After spending hours creating his own unique sound, Billy was offered a place on the Access College Creative Course in September 2017 – the same course studied by Ed Sheeran and Rita Ora.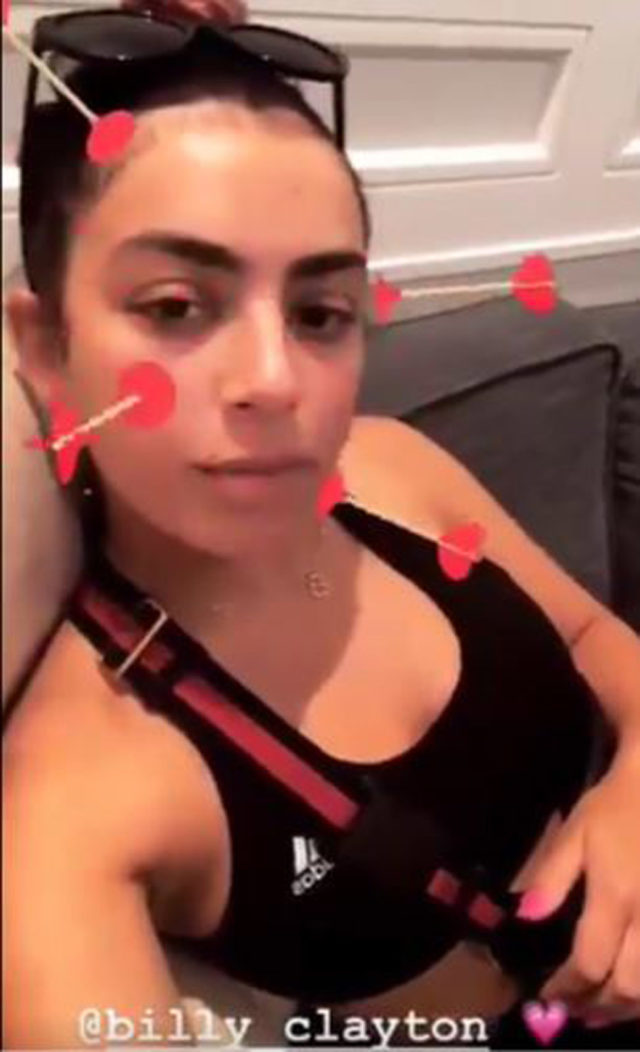 Beaming with pride, as she told how he has since juggled hospital visits and studying, Rebecca added: "I was so thrilled to see that he'd found a new distraction, so the whole family helped chip in to buy him a keyboard.
"He borrowed a bass guitar from a friend, too – his bedroom was slowly turning into a studio."
Before his studying even began, Charli XCX discovered his music in December 2016 online – grabbing her attention and immediately earning her support.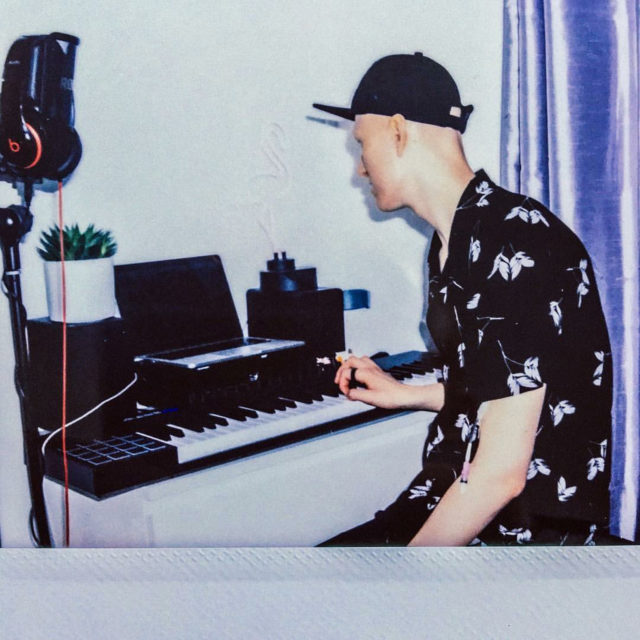 Billy, whose music is now posted to online streaming service Sound Cloud, remains overwhelmed by the kindness he has been shown by people, including his celebrity friend.
He said: "It's really nice and kind that people are donating to me. It gives me a lot of faith in people, especially those who don't even know me, but are donating just because of what they've read online.
"I want people to see the music side of me and not just the cancer. A lot of people ask me if I use music as a coping mechanism, but that isn't the case – I've been song writing for years anyway."
He continued: "Regardless of the cancer situation, I would be doing music. The illness has just landed in the way and been a massive obstruction – I'm waiting and eager to continue now, without the cancer."
Charli XCX confirmed her admiration of Billy, saying: "Billy is a really unique and special artist. His sound is very emotional and he cares a lot about every aspect of what he does.
"I was really attracted to his dedication to his art. He's just at the beginning of what could be a really brilliant and amazing career as an artist. I can't wait to see what he does next."
For more information and the opportunity to donate, visit: https://uk.gofundme.com/life-saving-treatment-for-billy
© Press Association 2018