Great gran dubs herself "Britain's oldest swinger" after £14k op to get her ballroom dancing again
17th Aug 18 | Real Life
Glamourous Molly Beaumont has been dancing professionally since the late 1950s and didn't let a huge cyst on her back stop her.
An 84-year-old great gran who still teaches ballroom dancing and describes herself as "Britain's oldest swinger" is refusing to hang up her sequins despite enduring over six months of "excruciating" pain from an undiagnosed spinal cyst.
Glamourous Molly Beaumont, from Cleckheaton in West Yorkshire, went against the advice of her friends and family and carried on the salsa and the rhumba even after doctors confirmed in September 2017 that the searing and relentless pain in her back was due to a large cyst on the sciatic nerve at the base of her spine.
The ballroom and Latin dance teacher, who has been a professional cavorter for the past 60 years and who has won numerous competitions in the UK and across Europe, still teaches up to 30 hours of dance classes a week to adults at a leisure centre in Oulton, just outside Leeds, and says she has no plans to give up yet.
"My sons and my grandsons all said to me, 'Why don't you pack it in?'. But I replied to them, 'I'm not nearly old enough to pack it in yet – I've still got another good 10 years in me and I'm not going to let a little back problem stop me,'" said Molly, who is married to 90-year-old Harry Pearl, a DJ who spins discs at his wife's dance lessons.
She added: "They'd like me to see more of my great grandsons, but I want to keep working. Age is just a number and I don't feel old at all. I may be 84, but I feel like I could go out and knock the world in two. I'm fighting fit and can still do everything with my body that a younger person can."
Twice married Molly, who has one son Paul, 53, two grandsons Jason, 33, and Jonathan, 30, and two newly born great grandchildren, Alice-Molly and Thomas, says that her family are the most precious thing in the world to her, but ignored their pleas to take a break from her dance lessons when she developed a crippling pain in her lower back.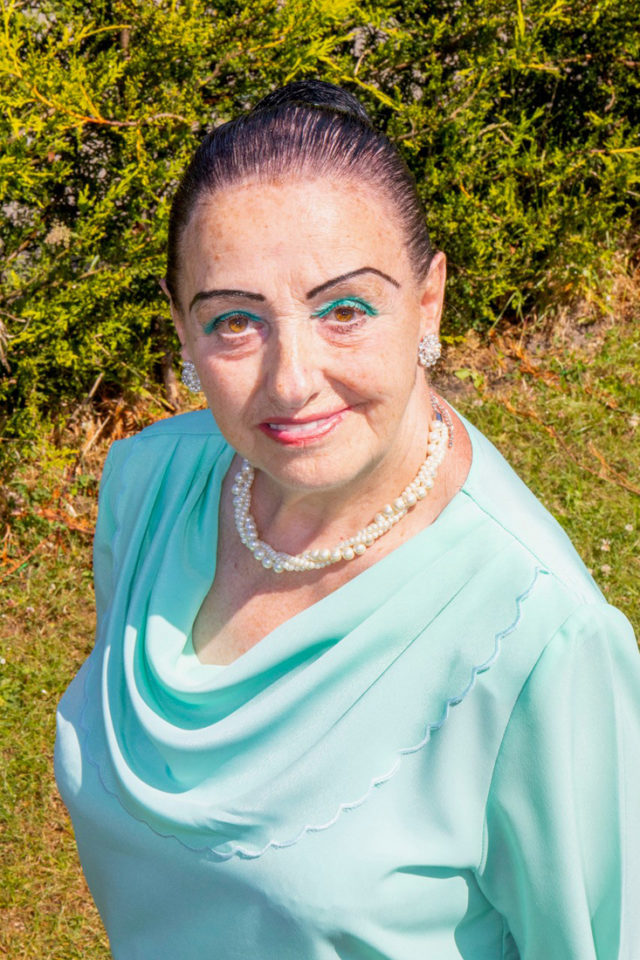 Despite not being able to do any day-to-day physical activity, the spritely octogenarian still didn't miss any of her dance classes which she teaches three days a week, on Tuesdays clocking up an astonishing 12 hours.
She explained: "Living with the pain killed me. I was in agony 24/7 and there was no let up. I really couldn't do anything. I couldn't drive, I couldn't walk properly – I could hardly move.
"But it never crossed my mind that I wouldn't go out to dance. I obviously had to take a lot of painkillers, but actually it took my mind off the agony. When you're busy, doing something that you love, you forget the pain."
After several months, however, it became too much for her. Having been told that she may have to wait years on the NHS for an operation to remove the cyst that was putting pressure on her sciatic nerve – the largest nerve in the body, which runs from the lower back to the feet – Molly decided to go private, spending £14,000.
During a two-hour operation, which she underwent Spire Hospital in Leeds in April 2018, Molly's troublesome cyst had to first be punctured as it was too large to be removed whole.
Molly recalled: "It was quite a gruesome procedure. After they had taken it out they then had to scrape the bone to make sure it had all gone."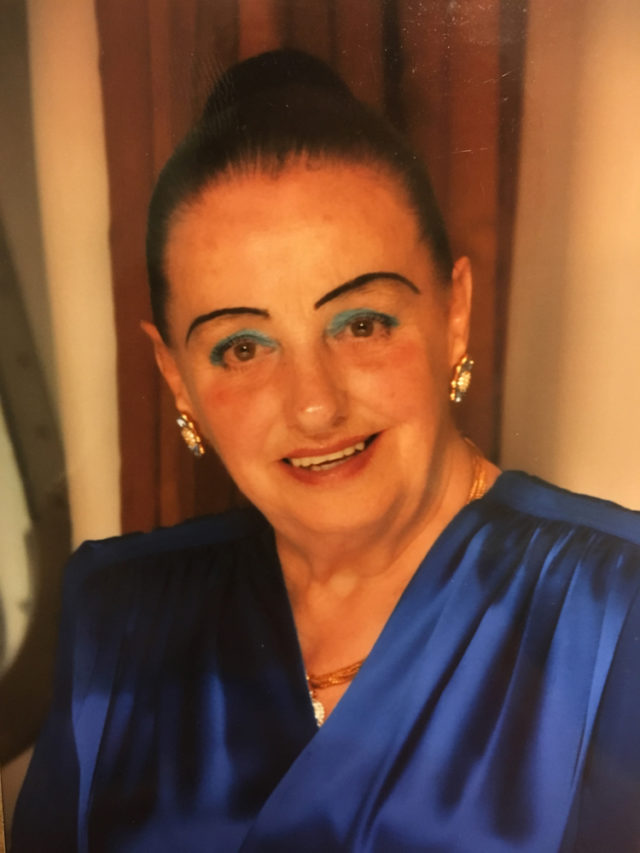 She continued: "But afterwards I immediately felt better again. It was such a relief. I try not to let anything get me down, but that pain had been just so awful for so many months."
The lively great grandmother, who has never had any serious illness or injury before, was keen to get back to dancing straight away after her operation but was told she would have to wait five weeks, much to her disappointment.
"I was raring to go," she said, "But my doctor told me I had to take it easy. He was really quite shocked in fact at how much energy I have. But I said to him, 'This is my life. Dancing is all I know.' I think he understood."
Molly took up her lifetime passion in the late 1950s when as a teenager she began dancing at the Albion Ballroom in Castleford, West Yorkshire, where her stepmother worked.
"The owner kept asking me to come and join the dance classes there," she recalled, "I kept saying no, but eventually agreed to, really just to keep him quiet.
"As soon as I stepped out on that dancefloor I was hooked. I'm very glad I said yes to him in the end."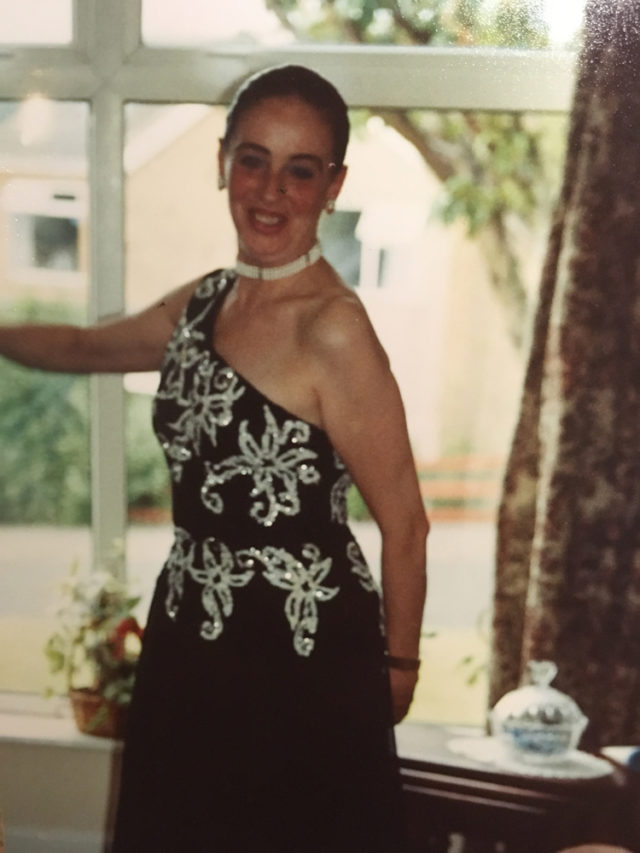 Dancing quickly became her life, especially after meeting her first husband George beneath the spotlights at a competition at the Albion Ballroom.
"It was a competition just like Strictly Come Dancing," explained Molly. "He was an excellent dancer and I knew when I saw him there in that ballroom that I wanted to marry him."
Molly got her wish and the pair married in 1959. They also became dance partners and soon after getting married both turned professional, enabling them to enter international competitions in Madrid, Rome, Paris and at the Royal Albert Hall in London.
Not content with touring the world, Molly and George also opened their own ballroom back at home in West Yorkshire, in the small village of Methley, where they ran dance nights and began teaching.
It was a wonderful life of glamour and excitement, recalls Molly who won a haul of trophies and medals during her competition years, but sadly it all came to an end in 1987 when George died of a heart attack at the age of just 54.
"The competition years were wonderful, but I knew they would end eventually. I used to love the glitz of it all, used to love getting dressed up in those incredible costumes. In my opinion people don't dress up enough these days," she said.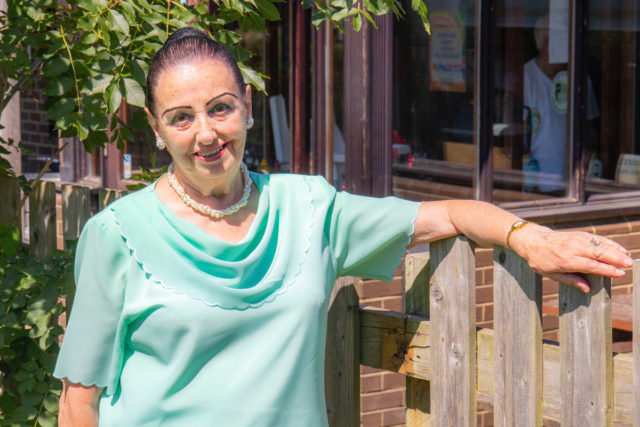 Winning competitions and touring the ballrooms of the world hold no appeal for Molly any more, and she hasn't even kept any of her old trophies and medals, after getting rid of them during a house move.
Despite that though she still keeps up to speed with the latest developments of ballroom dancing and regularly attends conferences held by the International Dance Teachers Association, of which she is a member.
"Dance is always evolving and being involved with the Association I can learn the latest techniques and methods. It helps to keep my brain active," she said.
As someone who has met two husbands on the dancefloor, the social aspect of the sport has always been important, but now more than ever. In the final stages of her long career, she says she gets far more pleasure from the social aspect of dancing than she ever did from performing for judges.
"You meet so many lovely people that's why I love it so much. In all my years of teaching, I have probably taught around a million students and I've never met a bad one.
"Hopefully, people will have learned a lot from me and will think that if she's still doing it at 84, then so can I. That gives me a great deal of satisfaction."
For further information visit www.spirehealthcare.com/leeds
© Press Association 2018