Singleton's dream gap year turned to a nightmare when she died twice and spent two months in a coma
16th Aug 18 | Real Life
Freya, 26, noticed bruising along her lasered bikini line and soon her trip to Australia turned into a horror story.
A young singleton has revealed how what was supposed to be a carefree gap-year in Australia turned out to be a hellish ordeal – in which she died twice and spent two months in a coma on the other side of the world from home.
Freya Clarke, 26, had quit her sales and marketing job after becoming "bored" with London life and was looking forward to a year of adventures.
But she realised something wasn't right just days after landing in Sydney in October 2017, when she noticed strange, dark and heavy bruising along her bikini line.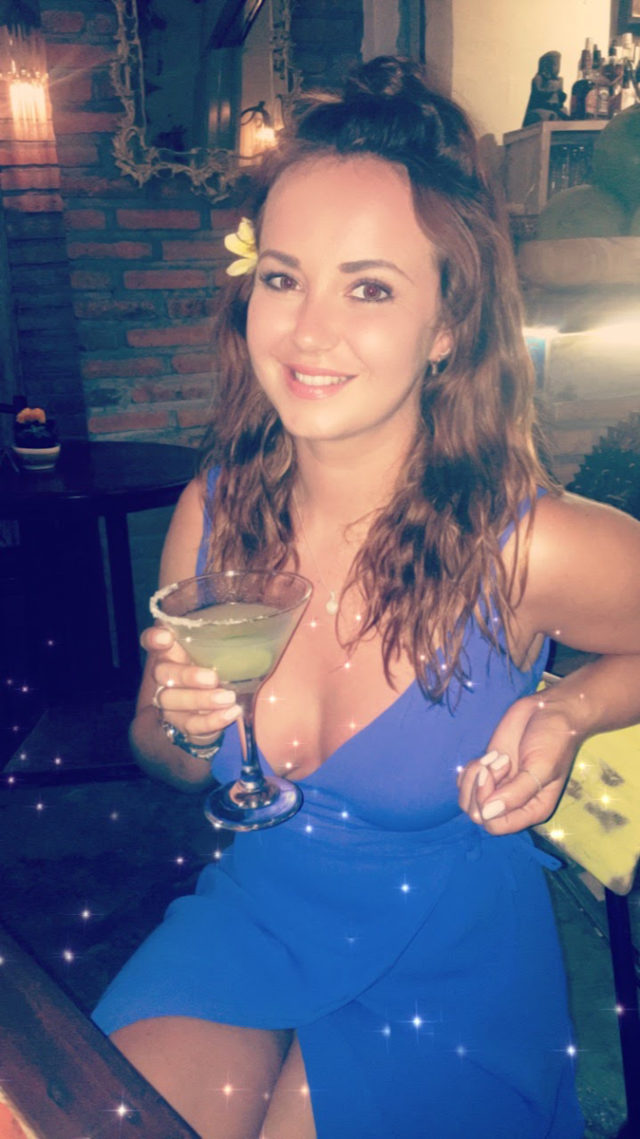 She'd recently had laser hair removal on the area as she prepared for lots of sunbathing, but feared this wasn't a normal reaction to the beauty treatment.
To be on the safe side, Freya went to the local GP for blood tests – and was soon given the shocking news that she had acute myeloid leukaemia, a dangerous form of cancer that affects the white blood cells.
"My first thought was just, 'Well, this is going to ruin my holiday'. Then the shock began to kick in and I was just thinking that this couldn't be happening to me," she said.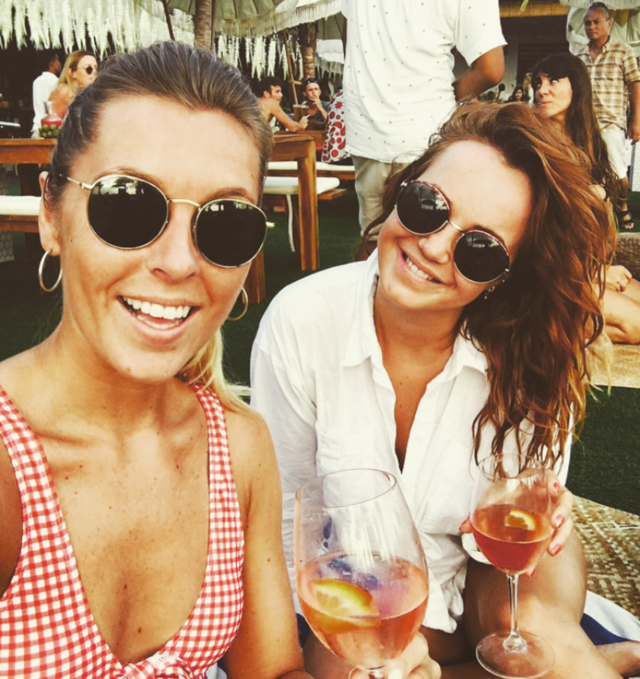 The vivacious 26-year-old from East Grinstead in Sussex, who had previously had a clean bill of health and who had never even been admitted into a hospital before, lost her hair, was in constant pain and even died twice during her months in the Randwick Hospital in Sydney, when her heart stopped for several minutes.
To make matters worse, Freya also caught an infection, leading to her having an eight-hour operation to remove her appendix and right fallopian tube, which may mean that she will never be able to conceive.
"I've been dealt some pretty severe blows over the last year," she said. "It's certainly not what you expect: to pop off on holiday and come back with cancer and a 5-inch scar down your stomach. It's pretty hard to come to terms with."
Freya had been planning her year-long getaway to Australia for the previous eight months – after visiting a school friend, who has lived there for two years, in January 2017.
She explained: "I was feeling bored with living in London and wanted to get out. I had never really travelled that much, never taken a gap year or been out of Europe on my own, so I just decided after visiting in January that I would go out there, maybe to stay forever."
Working 65 hours a week in London to pay for the flights, with shifts in a bar on top of her day job at a brewery, Freya says she was exhausted but excited for her new life in Australia where she would get a 'work and travel' visa that would enable her to live there for a year.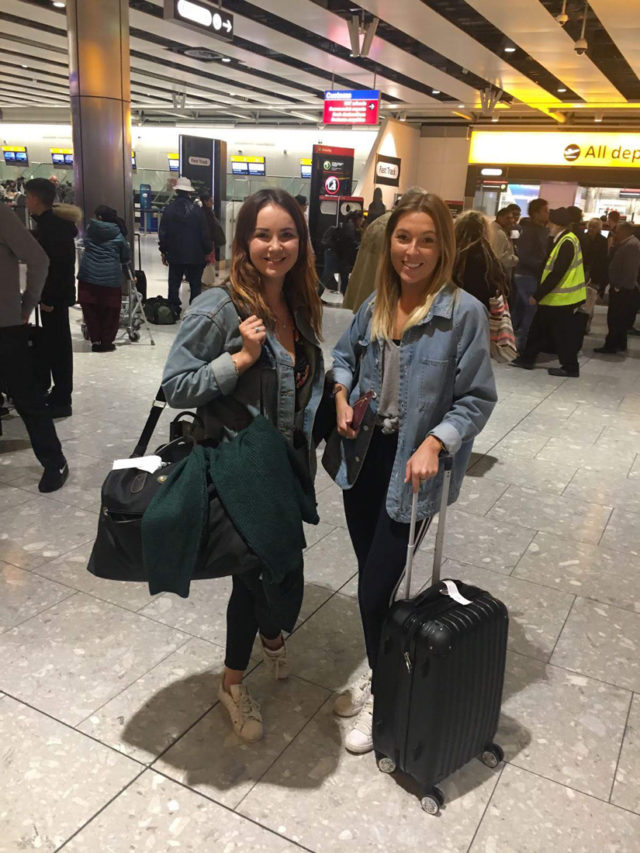 Her friend of 15 years Caitlin, 26, who she'd known since school, agreed to share the adventure with her, and the pair planned to work in Sydney for a few months before travelling along the east coast.
Finally, in October 2017, she and Caitlin packed their bags and boarded a flight to their first stop off Bali, where they spent two weeks sunbathing and sightseeing before heading for Sydney.
Looking back, Freya said it was here, on the white-sand beaches of the Indonesian island, that she first had signs that something wasn't right.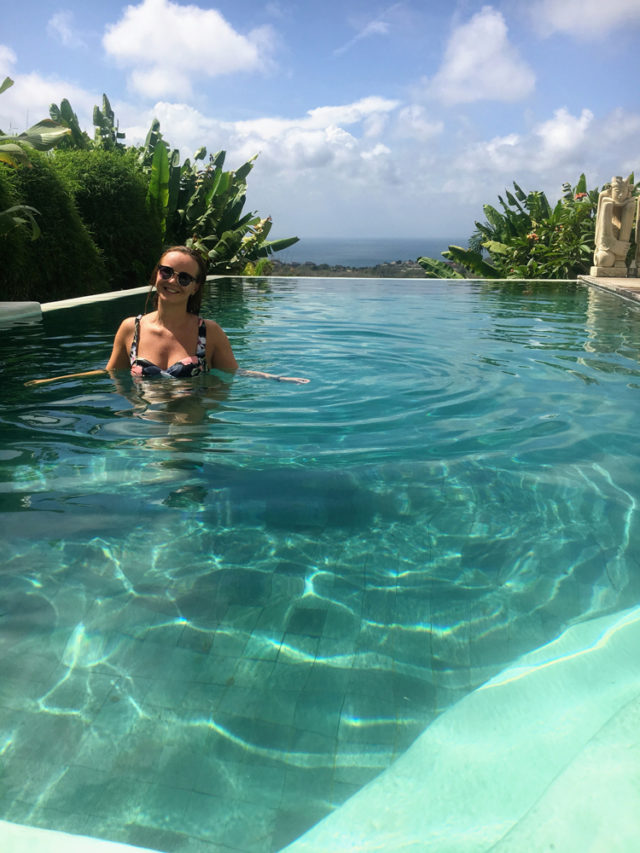 "I had been feeling very tired, but I just thought that was because I had been working so hard to pay for the trip," she said. "I also had these weird bruises on my leg, but again I just brushed it off and told myself I had picked them up while bumping into things at the bar."
"Then in Bali I had a very long and heavy period, which did seem strange. I tried to brush it off again, thinking maybe it was to do with the stress of travel, but it played on my mind."
When she and Caitlin arrived in Sydney, they stayed with their old school friend Lauren and her boyfriend Josh in the suburb of Bronte, and spent the first few days looking for employment in marketing and hunting for an apartment of their own.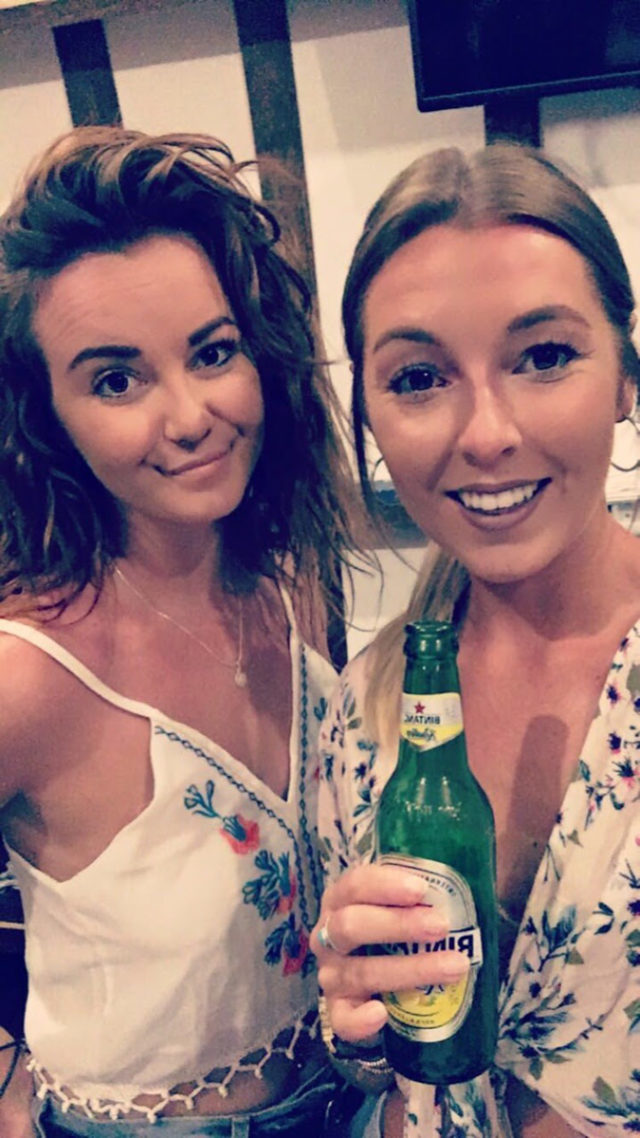 Looking forward to a year spent sunbathing, the pair also went to have laser hair removal on their armpits and bikini lines.
Just 12 hours having the laser treatment, Freya noticed the top of her legs and armpits had turned black with heavy bruising.
Until then, she had been trying to put the series of strange ailments to the back of her mind. But now she began to worry something was not right with her.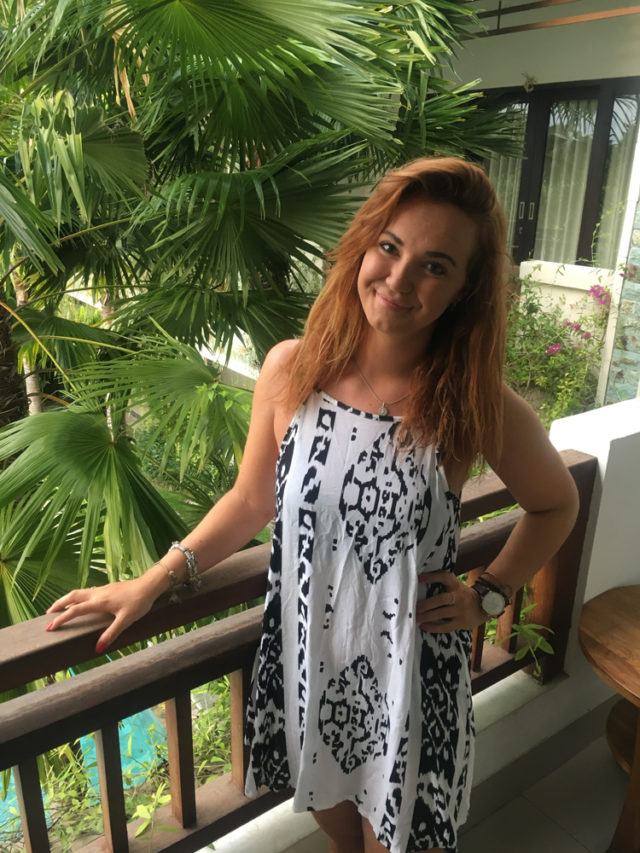 "I thought I might have anaemia but it certainly never crossed my mind that it could be anything really serious," she said.
But urged on by Caitlin, Freya went to the doctor's two days later, where blood tests revealed that something was very wrong.
Freya recalled: "They weren't completely sure at first what it was, and I just thought they must have made a mistake, because apart from the bruising I didn't feel ill. In fact, I remember feeling a bit pissed off because we were supposed to look around an apartment that day."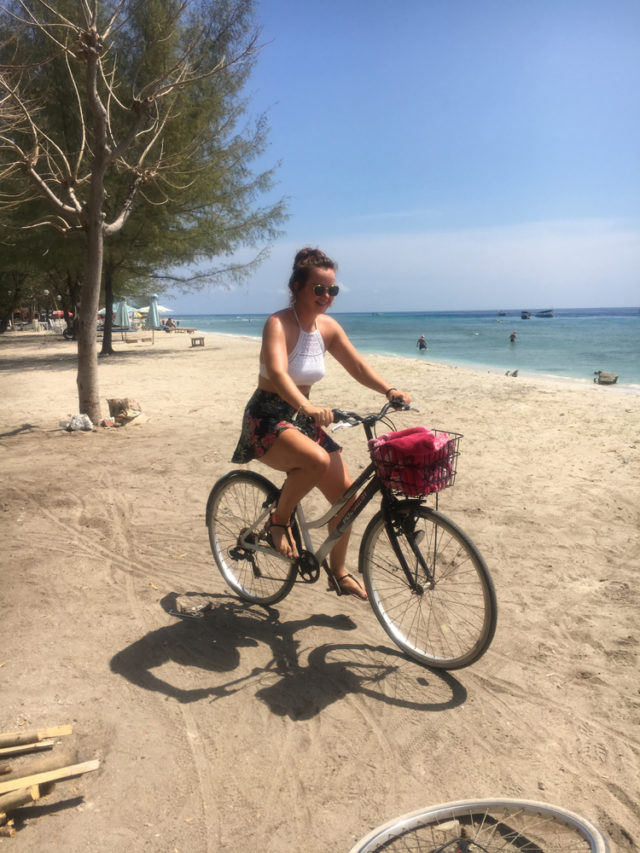 But Freya's annoyance quickly turned to horror when she was told by doctors that the strange complaints she had been suffering over the past month were not a random series of coincidences, but the symptoms of acute leukaemia.
"The hardest part was telling my mum," said Freya, who was in floods tears after receiving the awful news. "I handed the phone over to Caitlin and asked her to tell mum, but she was crying too much too, so eventually the doctor had to tell her."
Freya's mum, Christine, 59, flew out on the next flight to Sydney, leaving Freya's distraught father Peter, 63, a carpenter, and sister Sorrel, 29, a teacher, back in England.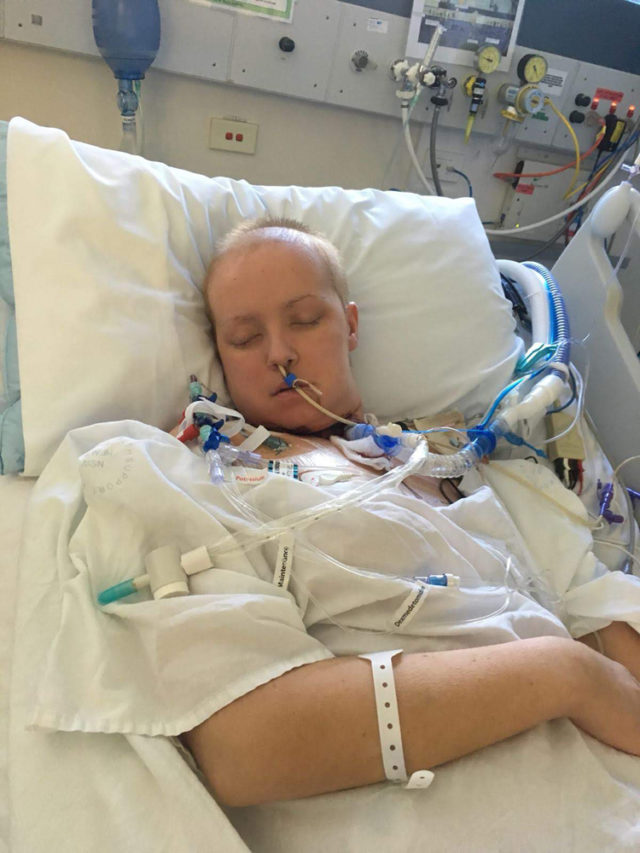 Her mum, also a teacher, stayed by Freya's bedside for the next three months as she underwent a strong bout of chemotherapy.
Freya reacted terribly to the treatment. She was put into an induced eight-week coma to help her body cope with the drugs.
However, that led to further complications when doctors tried to bring her out of sedation and her heart stopped beating.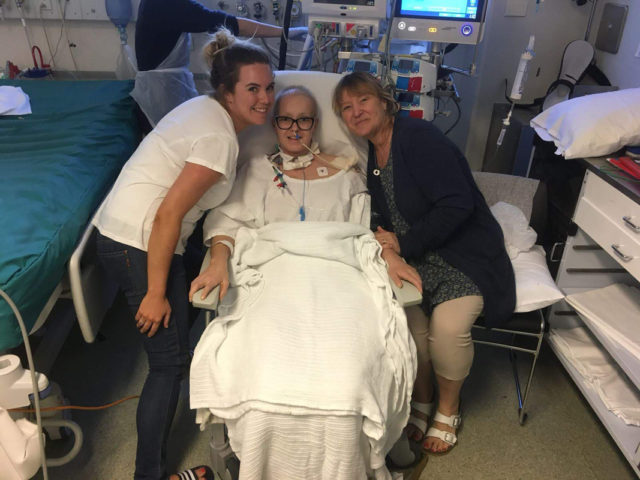 "My brain has blocked out most of that time," explained Freya. "I reacted very violently to the drugs and my body basically freaked out, which led to my heart stopping on two occasions, when I would have been technically dead before being resuscitated."
With things looking bad for Freya, her dad and her sister were called out to Australia in November, as doctors thought she wouldn't make it.
Thankfully, though, her condition began to improve once she out of the coma, and Peter and Sorrel stayed on until just after Christmas, which Freya celebrated from her hospital bed.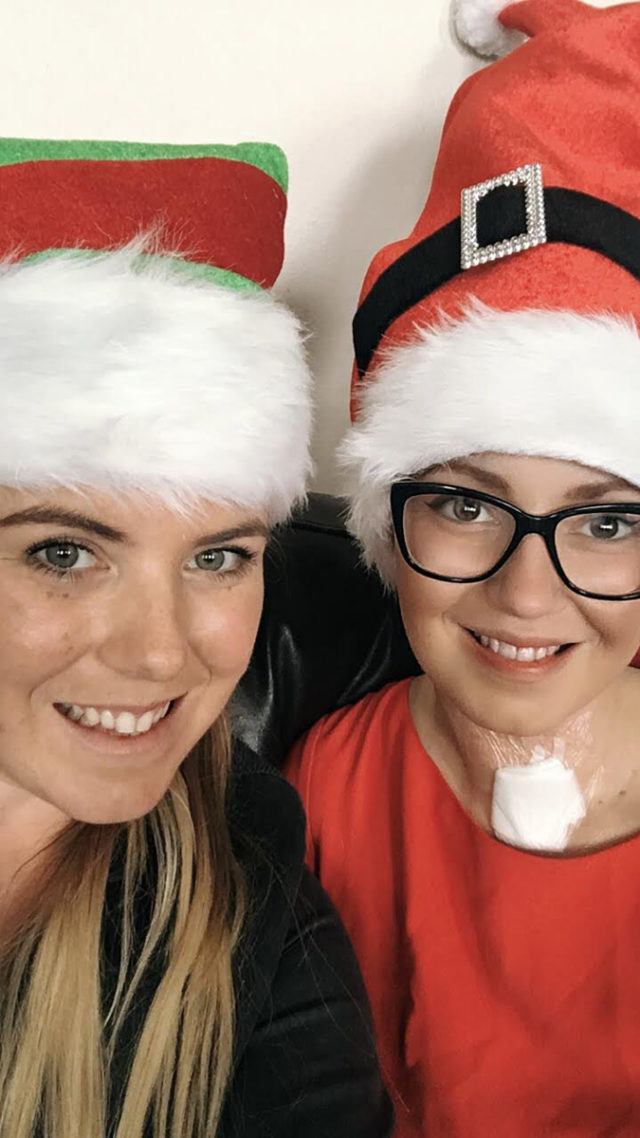 "It sounds weird but it was one of the nicest Christmases ever because I had all my family over there with me," said Freya. "Caitlin was there too, and my friend from home, James, flew out to surprise me a few days before Christmas."
Finally in January 2018, Freya was well enough to fly back home but, still needing further treatment, she was admitted to The Royal Marsden the following day.
There, due to an infection probably caused by the leukaemia, Freya had an eight-hour operation to remove her appendix and right fallopian tube.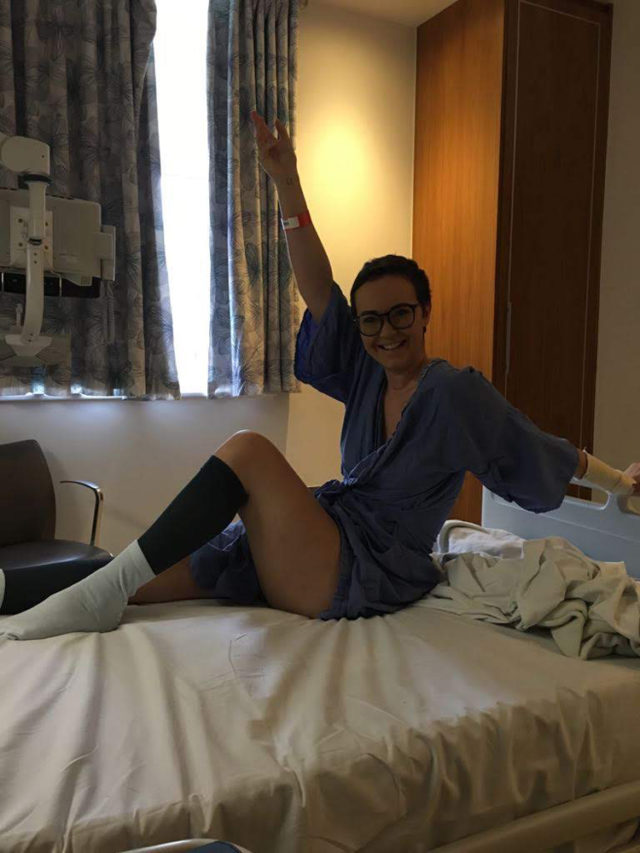 Now recovering at her parents' home in Sussex, Freya is keeping herself busy with baby-sitting jobs and au pairing. She has not yet received an all-clear and knows she may require further chemotherapy if the cancer returns.
She is also working closely with charity Leukaemia Care, supporting their Spot Leukaemia campaign to raise awareness of the signs of the disease via special symptoms cards, which can be ordered from their website and presented to doctors.
"I know I will probably have to have more treatment which won't be nice, but actually I feel fine now, much better than I have done since the whole thing started," she said.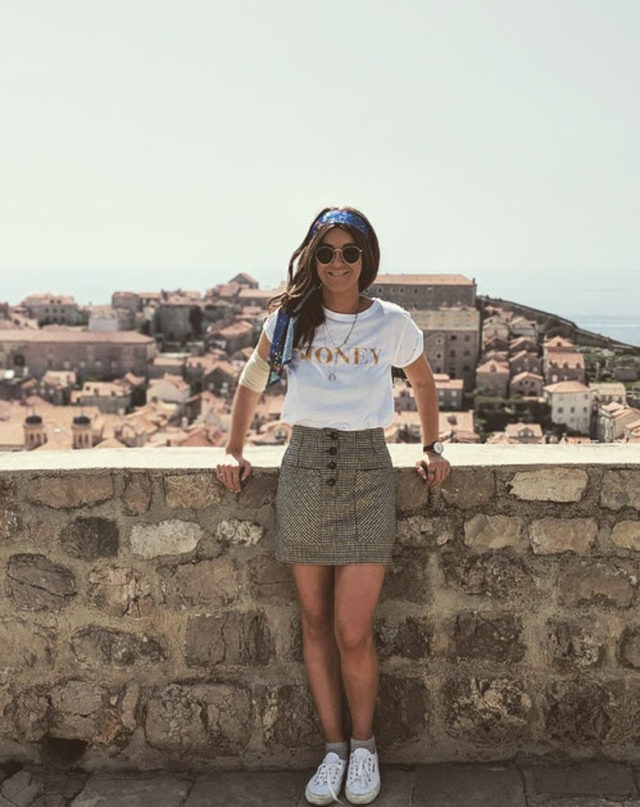 Despite the terrible ordeal she has been through, she is still keen to go back to Australia and experience the adventure that has been denied to her.
She said: "I would love to go back there one day. But now I'm not sure I could stay. The only way I have managed to get through the last year is because of my friends and family – and I couldn't face leaving them behind now."
For information or to order a symptoms card, visit www.spotleukaemia.org.uk
© Press Association 2018