Woman who thought exhaustion was down to divorce stress was actually 48 hours from death from cancer
13th Aug 18 | Real Life
Now in remission, Kate Stallard has spoken poignantly of how she sacrificed her chance of motherhood in order to survive leukaemia.
A woman who put her exhaustion and headaches down to divorce stress was horrified when doctors told her she was actually 48 hours from death from leukaemia.
So urgent was Kate Stallard's case that she didn't even have time to freeze her eggs before she began treatment that would render her infertile – meaning she gave up her chance of motherhood to survive.
Kate, 32, from Worcestershire had split from her husband, who she'd been with for 10 years and married to for 18 months, eight months before she was rushed to hospital in the middle of the night.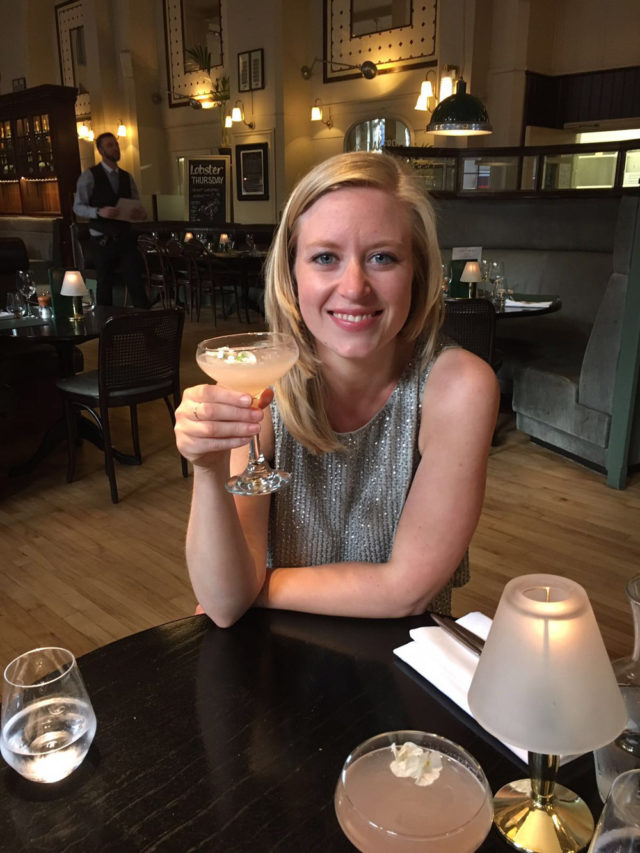 Living alone, she was trying to adjust to her new life as a singleton.
"It was a really stressful time, and very difficult to try and survive it all," she said.
Determined to be positive, Kate started going to the gym more often and began working out with weights, hoping it would lift her spirits and give her more energy.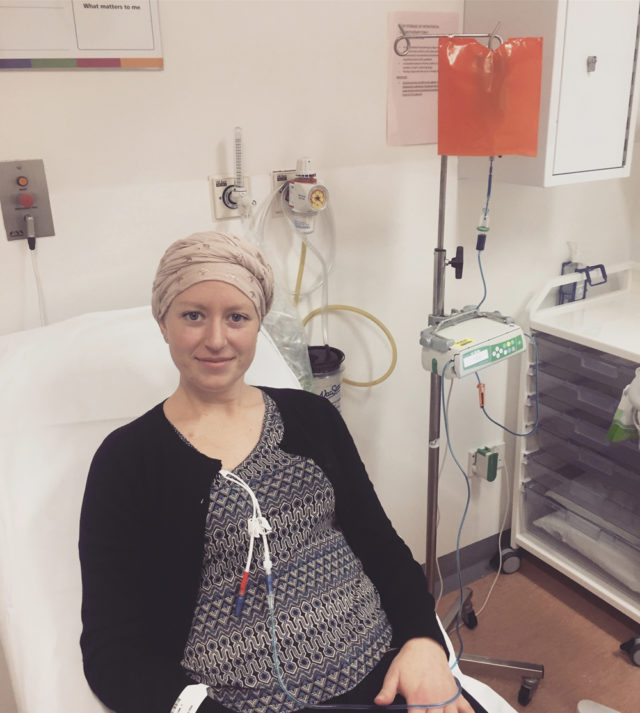 She also took comfort from the idea that time was on her side and, one day, she might still have children.
"One of the things that helped get me through my divorce was that I'm still young, so there was time to meet someone else and start a family," she said.
But despite her best efforts, she still felt constantly exhausted, even having to pause multiple times for a rest when taking her dogs for a short walk.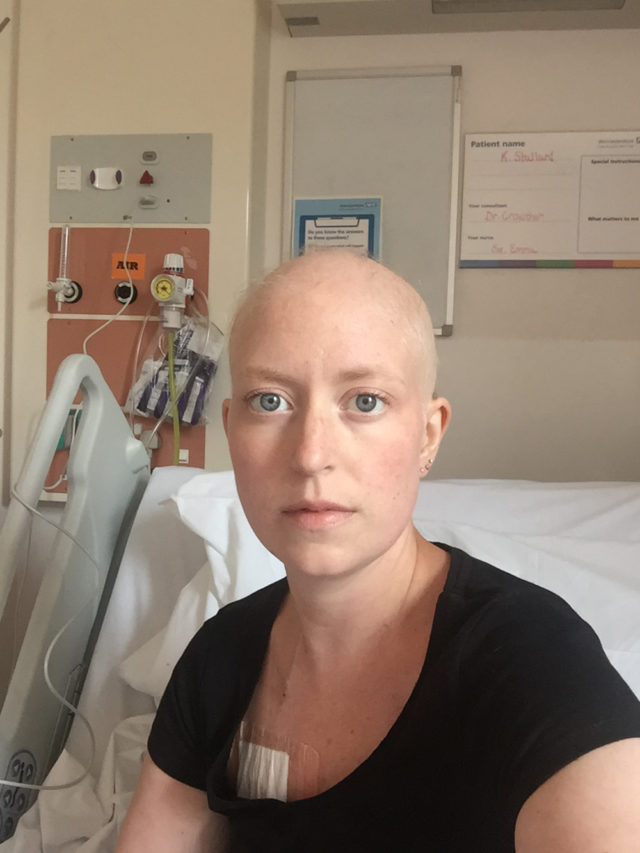 "For two months, I put it down to the emotional toll of the divorce," she said.
But Kate suddenly deteriorated and, after collapsing in her bathroom in the middle of the night, raced to a 1am emergency doctor's appointment.
From there, she went to the Worcestershire Royal Hospital ,where tests revealed that she had acute promyelocytic leukaemia (APL), a rare type of blood cancer.
She said : "I'd been panicking, realising something was very wrong, but I still never thought it could be cancer.
"Being diagnosed was absolutely terrifying. My world fell apart.
"After the night I went to hospital, I didn't leave for six weeks. Doctors told me if I hadn't started treatment right away, I would have only had a couple of days left to live."
Kate's journey began back in summer 2016.
Previously fit and healthy, she started feeling run down and also noticed unexplained bruises springing up on her body – but she put these down to simply knocking herself in the gym.
She continued: "I started getting throbbing headaches too, where I could literally hear my heartbeat. I was working out a lot, but so tired that I wasn't getting any fitter no matter how much I trained. I put a lot of it down to divorce stress."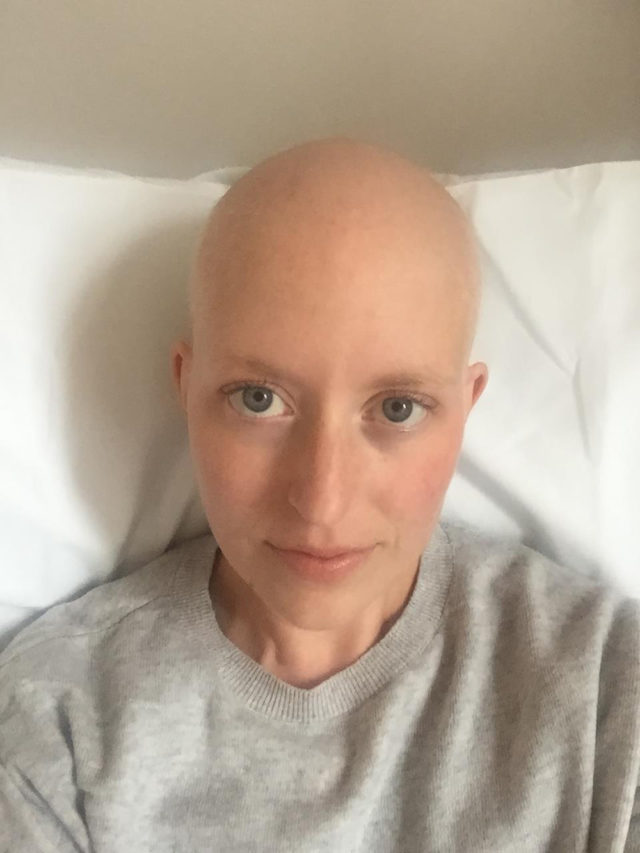 Then, in September 2016, just days before her diagnosis, Kate started her period, which was unusually heavy.
"It just wouldn't stop. It was almost like a haemorrhage," she added.
Beginning to panic – particularly after noticing more bruises in odd places she'd definitely have remembered knocking, like the backs of her hands – Kate went to see a doctor.
"I'd spoken with a relative who'd had aplastic anaemia, a rare bone marrow disease, so I thought it'd be something like that, or perhaps even a virus," she said. "I assumed I'd go to the doctor and be sent off with some antibiotics."
After being checked over, Kate asked if she could have a blood test, just to be sure.
However, as she was classed as a non-urgent case, she was told she'd need to wait a week for an appointment to become available.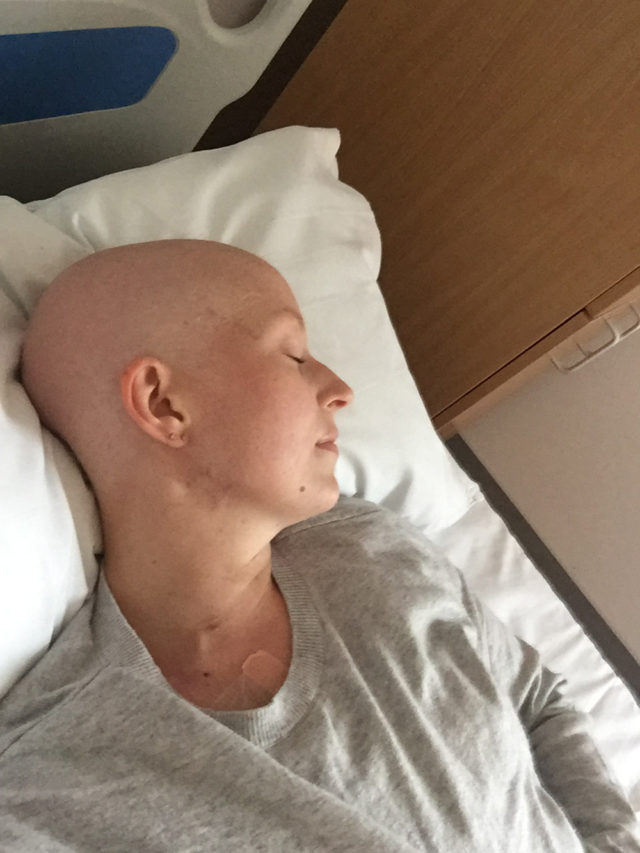 But she didn't make it that far, as two days later, she went rapidly downhill.
Barely able to walk, she remembers crawling up the stairs to her bathroom, where she collapsed onto the floor.
Terrified she'd pass out with nobody to find her, she called NHS 111, and they organised for her to have an emergency appointment in the middle of the night.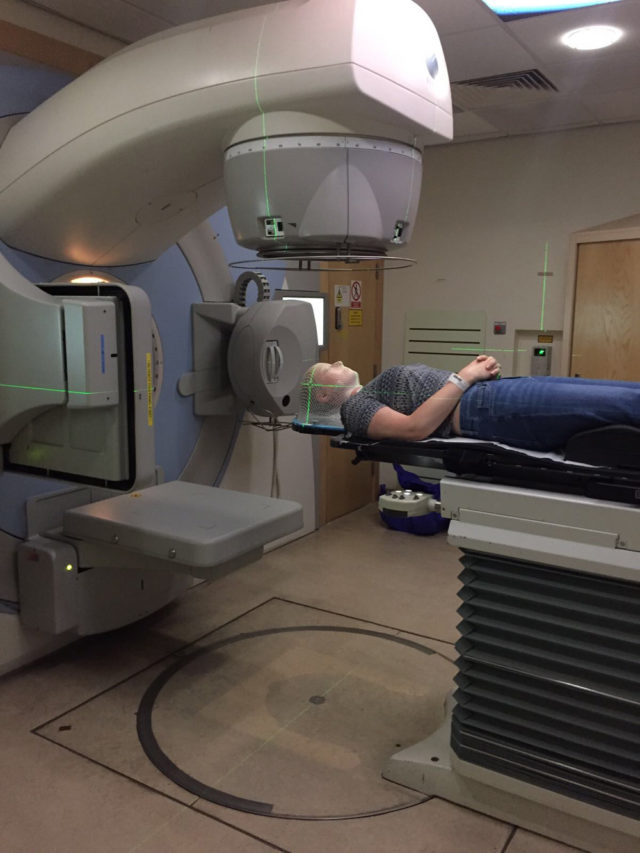 "I got there about 1am. They took one look at me and knew something was really wrong," she said. "They examined all my bruises and took more bloods, which they sent off to be urgently tested.
"I went home to wait for the results, and around two hours later, my phone rang again with the doctor telling me I was seriously ill, and needed to get to A&E fast."
From there, Kate's sister Lindsay, 37, drove her to Worcestershire Royal Hospital, where a team of doctors and nurses were waiting.
Taken straight into isolation, she was given a blood transfusion whilst they ran further tests, including a bone marrow biopsy.
Then, a few hours later, doctors broke the news that she had leukaemia and sepsis, and had been just days from death.
"Where my immune system was so weakened by the cancer, I must have picked up other bugs, which had then developed into a type of sepsis as my body attacked itself," said Kate. "I will never be able to thank the hospital staff enough. They acted so quickly. They saved my life."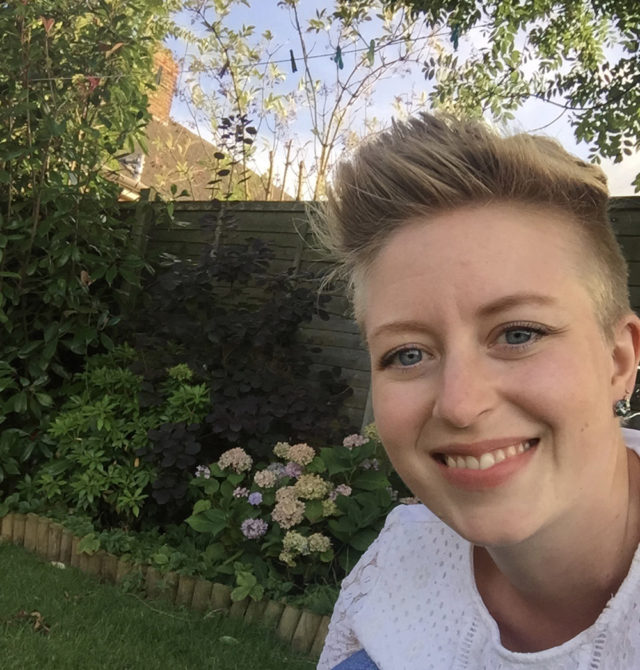 As she required such urgent care, Kate was unable to go home, told instead to remain in hospital while doctors worked on her to ensure she was strong enough to begin chemotherapy in two days' time.
Heartbreakingly, as she had always wanted children, this did not leave her enough time to freeze her eggs.
She explained: "I was told the type of chemotherapy drug I was to have can affect fertility. One of my first questions was, 'Can I freeze my eggs?' But doctors told me that the process takes a few weeks, and I wouldn't survive it. It was devastating."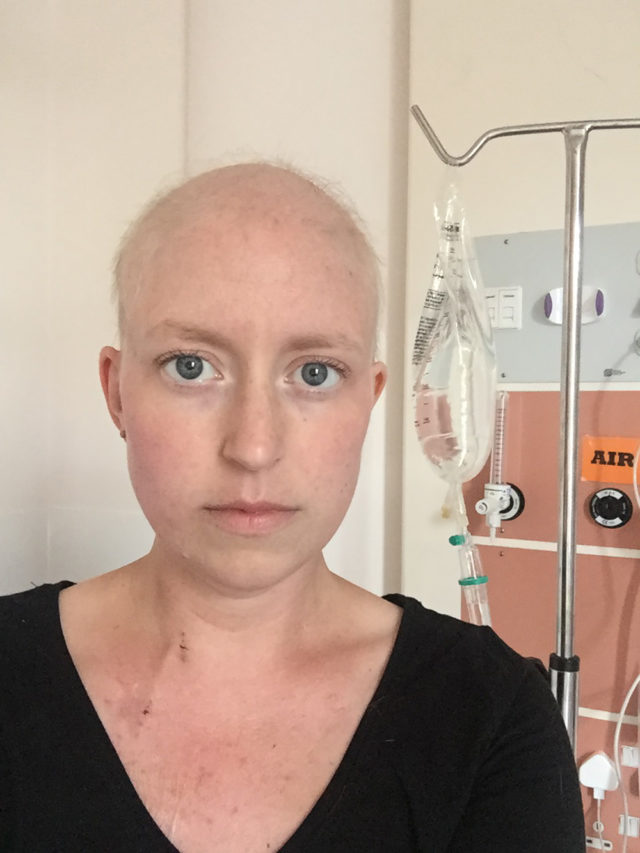 She continued: "I held on to the hope that the chemotherapy may not do that much damage, but I have since gone for fertility tests and it wasn't possible to harvest any eggs.
"That's been one of the hardest parts, and most horrific side effects for me. I know adoption and so on is an option, and that I had to have the treatment to stay alive, but I still need to grieve."
For six weeks, Kate, who tragically lost her father to prostate cancer, so has seen first-hand the devastation the disease can cause, remained in hospital.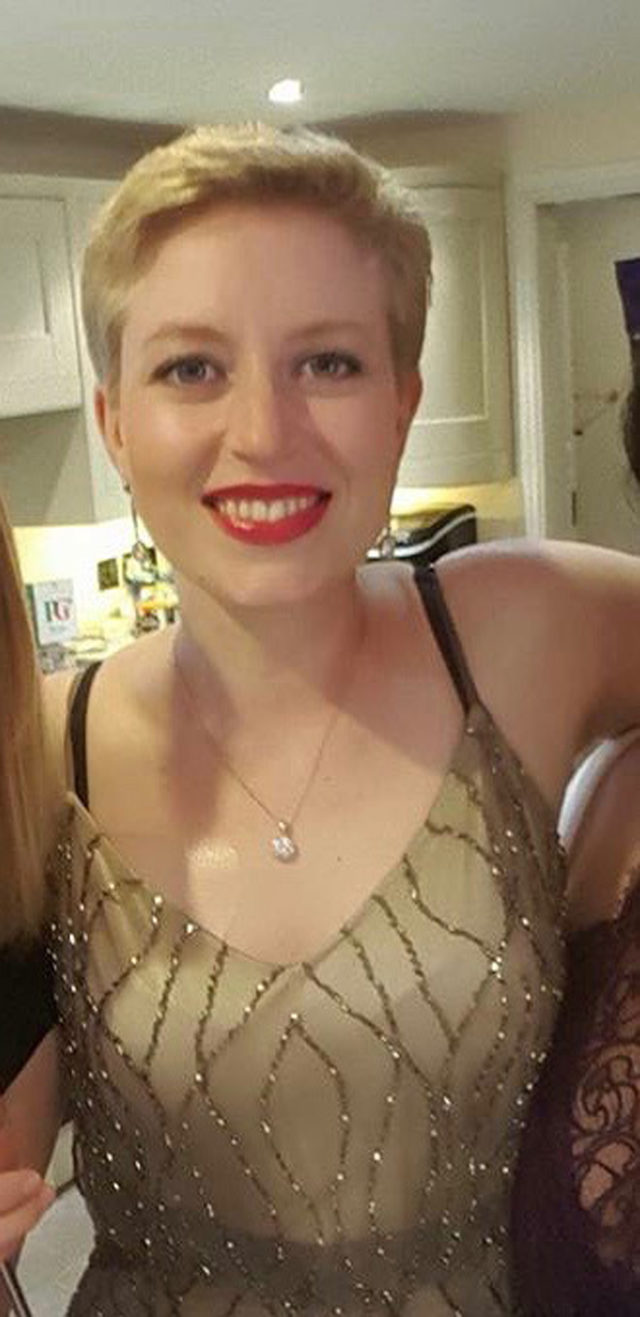 Her family and friends all rallied round, bringing in clothes, books and toiletries from home for her.
After three cycles of chemotherapy, she was told she was in remission. But then, her health declined again in February 2017.
"I was suffering with double vision, and my right eye began to turn in on itself," she explained.
"It transpired the cancer had returned, and was in my central nervous system."
This time Kate had 17 weeks of chemotherapy, where drugs were injected into her spinal fluid via a lumbar puncture, followed by a stem cell transplant.
Happily she has stayed in remission since August 2017, and is closely monitored, undergoing scans every three months. Still single, Kate is focusing all her efforts on getting better.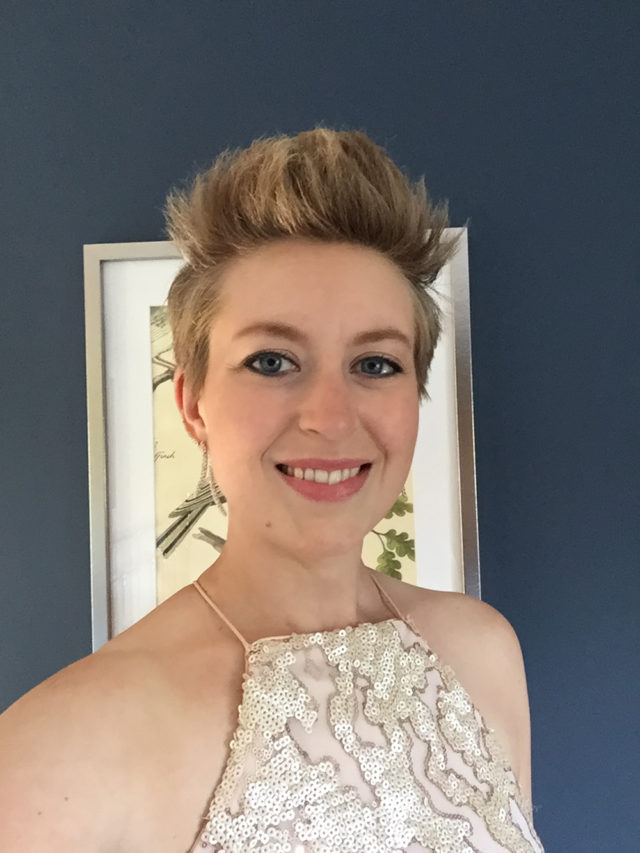 And she is working closely with charity Leukaemia Care, supporting their Spot Leukaemia campaign to raise awareness of the signs of the disease via special symptoms cards, which can be ordered from their website and presented to doctors.
Kate said: "Leukaemia Care are a fantastic charity, and together we want to let people know of the symptoms to watch out for.
"If you're experiencing anything at all that doesn't feel right – breathlessness, unexplained bruising, night sweats, bleeding or persistent infections – don't be afraid to be open and honest with your doctor, and push for a blood test."
For information or to order a symptoms card, visit www.spotleukaemia.org.uk
© Press Association 2018