Sugar addict gave up her habit - and lost an INCREDIBLE nine stone
29th May 18 | Real Life
Kim admits she would shake if she did not get her fix.
A sugar addict whose habit was so severe she got the shakes after two hours without a "fix," went "cold turkey" after learning she had a debilitating auto-immune condition – ditching chocolate and losing nine stone.
Following years of battling depression and low moods, Kim Fletcher, 39, ballooned to 19st 5lbs after "eating her feelings," gorging on 5,000 calories a day – two-and-a-half times the 2,000 calories limit recommended for women by the NHS.
Caught in a vice-like grip by her sugar cravings, Kim, of Hervey Bay, Queensland, Australia, said: "The evenings were the worst."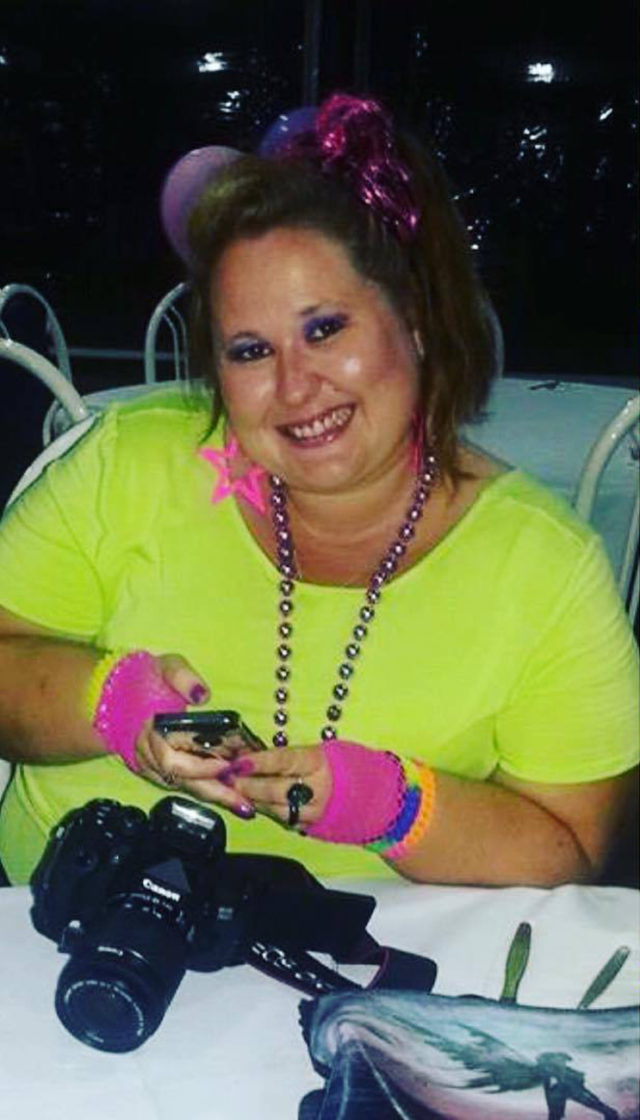 She continued: "If I was watching a film after dinner, I'd munch on the chocolate without even thinking about it.
"The cravings would come over me and be so strong that I would have to eat sugar straight away to satisfy them.
"It was uncontrollable, as I imagine a drug addict would feel. I'd get the shakes and feel desperate for the sugar rush."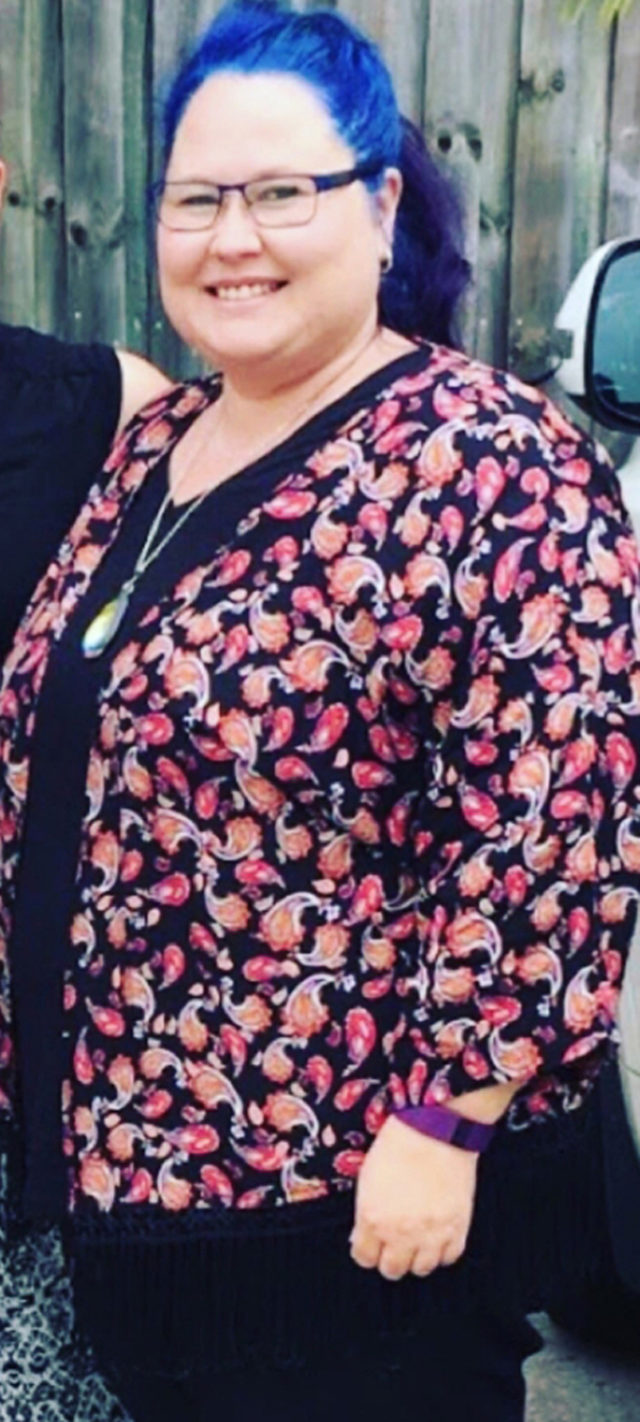 But when she was diagnosed with myositis, a rare autoimmune condition causing muscles to become weak, she gave up the sugar-laden full fat Coke, biscuits, chocolate and takeaways – and lost seven dress sizes.
Now a petite 5ft 1in, Kim, who wears a size eight, says her weight ballooned when she developed depression aged 21 after being involved in a car crash as a child.
"I ate my feelings. When I felt down, I would open the fridge or cupboard and reach for my favourite junk foods, which were normally sweet," she said.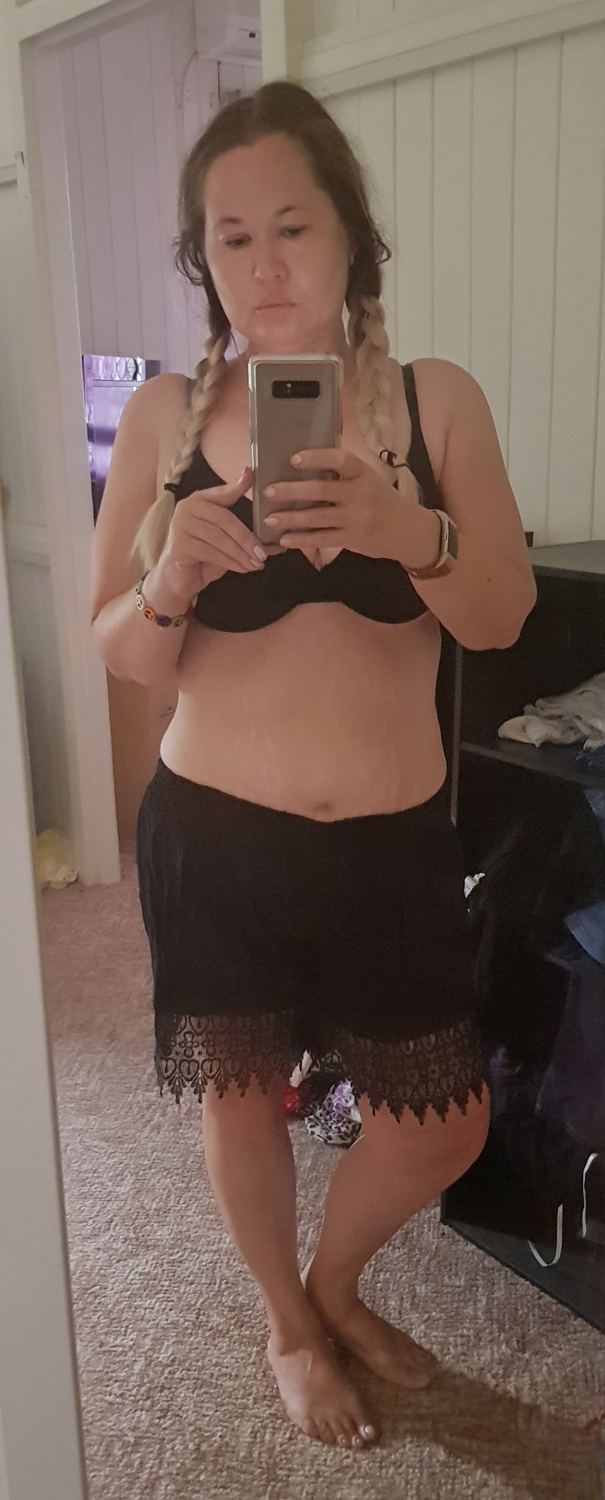 Kim added: "Getting that sugar rush made me feel so much better. It gave me that high I craved."
Consuming 5,000 calories a day, Kim's diet included six cans of full fat cola, sharing-size chocolate bars, sugar-laden junk food and packets of biscuits.
And her 15-year battle with a sugar addiction took its toll on her body.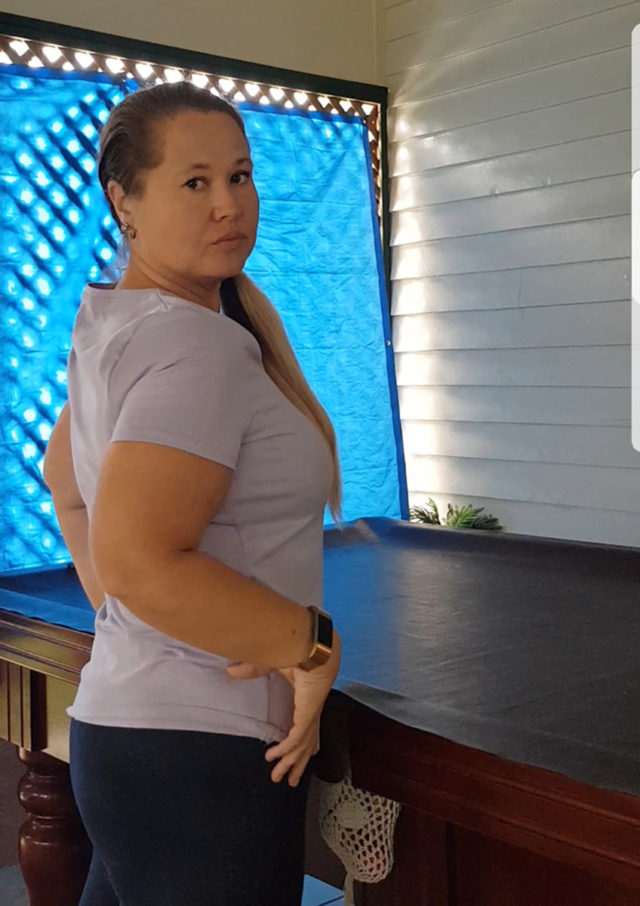 "My weight ballooned," she said. "I looked in the mirror and didn't like myself, which plunged me even deeper into a depression."
Gorging on leftovers for breakfast, a McDonald's for lunch, snacking on crisps, chocolate and sugary drinks throughout the day and eating large takeaways in the evening, Kim squeezed into size 22 clothes.
But in 2014 everything changed when she was struck down with flu.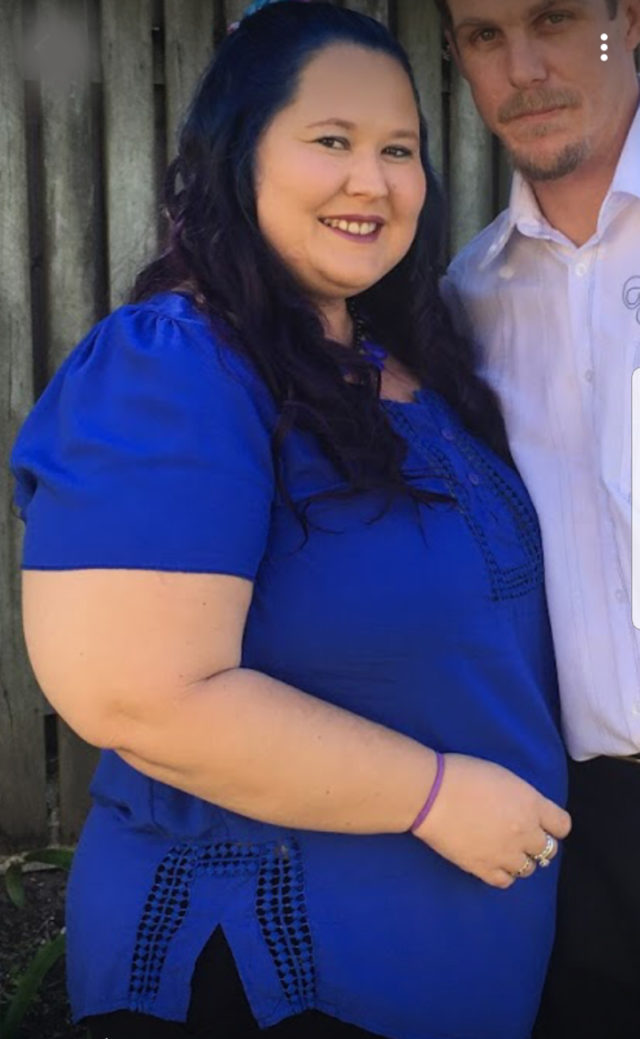 She recalled: "I was recovering in bed and one morning I couldn't even lift my arms or legs. My mum had to brush my hair and shower me for a couple of days, but then we decided I needed to go to the doctor."
After several blood tests, medics diagnosed Kim with myositis, a rare condition that affects the muscles and causes them to become inflamed.
Kim explained: "I was told it is caused by an underlying problem with the immune system, where it mistakenly attacks healthy tissue, producing symptoms like muscle weakness and painful or aching muscles."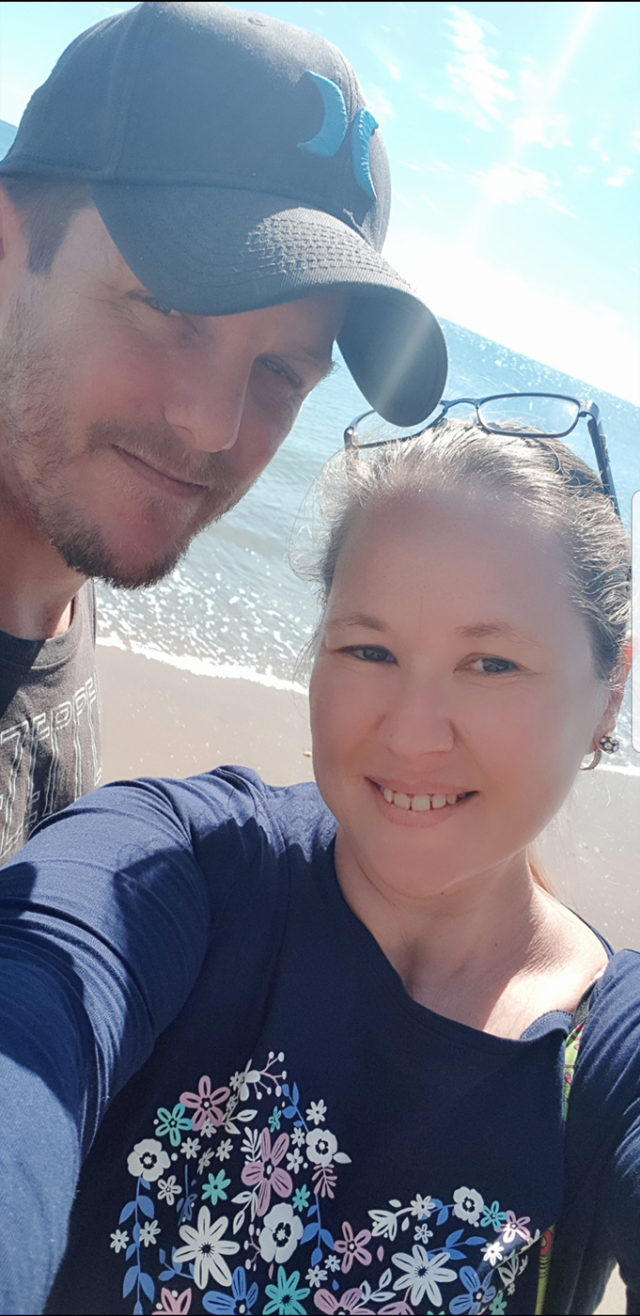 Given steroids to help target the affected areas, Kim realised she needed to lose weight, too, if she was going to stop the condition from rapidly becoming severe.
"I realised I would die or end up in a wheelchair if I didn't get on top of my weight and my health condition," she said.
"So, I started researching diets online and came across the ketogenic diet, a low carb, moderate protein, and high fat diet, which puts the body into a state called ketosis, where the liver produces ketones, which become the main energy source for the body."
Eating a healthy plate of mushrooms, avocado and scrambled eggs for breakfast, a tuna salad for lunch and homemade meals of grilled salmon with roasted vegetables for dinner, Kim went cold turkey on her sugar intake.
Kim, who does not work, said: "For the first two weeks, I felt absolutely terrible. I was shaking and sweating all the time and felt like someone on a drug come-down.
"My body had been used to so much sugar over the previous 15 years, it didn't know what to do with it."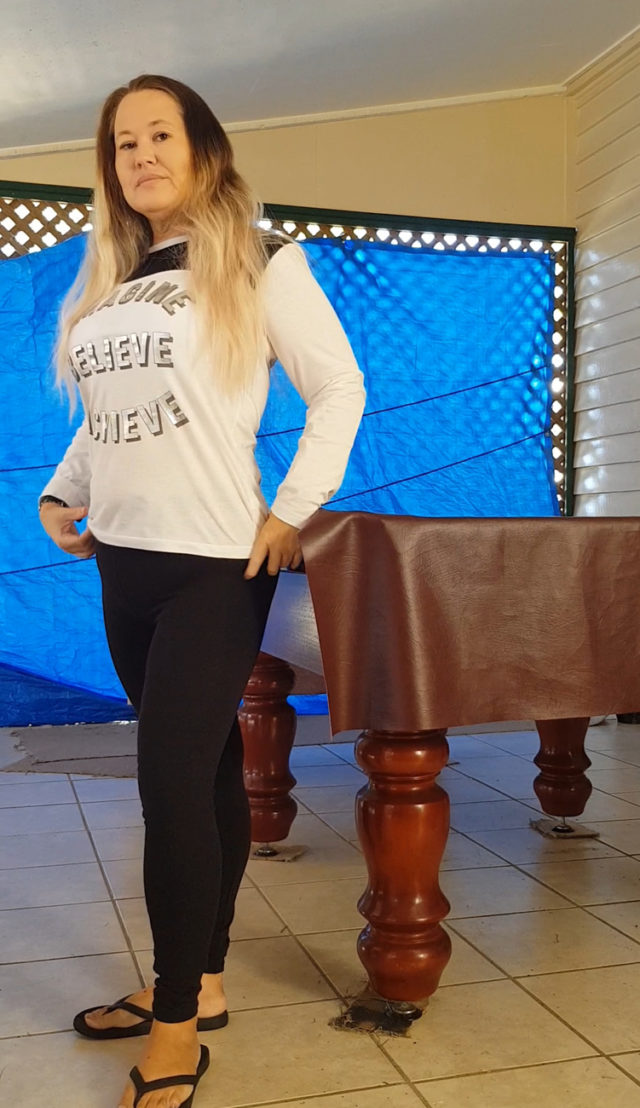 But after she pushed through the pain and stuck strictly to her 1,200 calorie-a-day diet, Kim's weight fell off.
Now sharing her weight loss on her Instagram account @kimslchf, she says she has never felt better.
Kim, who these days weights 10 stone 5lb, said: "I've even got my condition in remission and I feel fantastic. I've got so much energy now. My partner Tim Reaks, 34, who was my housemate until we got together almost four years ago, thinks I look amazing too.
"I am still taking tablets for my depression, but being slimmer has helped me feel more like myself again."


© Press Association 2018