Woman reveals how raw chicken saved her life after food poisoning led to discovery she had cancer
19th Mar 18 | Real Life
A sudden bout of sickness, made Janine go to her GP.
A company executive has revealed how eating raw chicken saved her life, after a persistent bout of food poisoning led to the discovery she had bowel cancer.
Janine McFarlane, 42, was struck down with violent diarrhoea, during a
weekend trip to B&Q with her IT engineer partner, Steve Bryan, 43 – prompting her to see the GP, who found the Campylobacter germ, from under-cooked chicken, in her system.
When her gippy tummy persisted, HR manager Janine, of Anstey, Leicestershire, realised something was seriously wrong, adding: "I was worried about bowel cancer and brought it up, but I was told I was too young.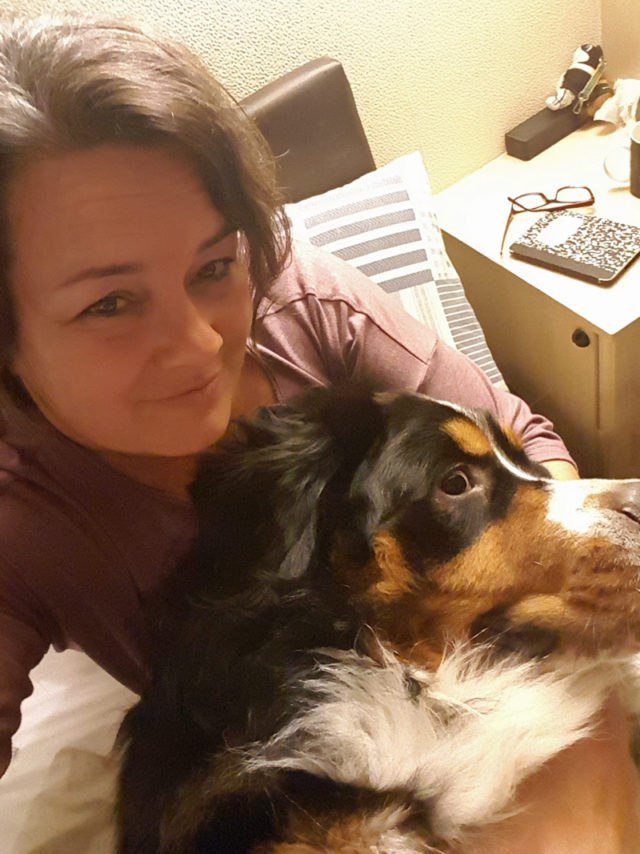 "There was a great big sign all about bowel cancer in the doctor's reception.
"I would sit there, waiting for my appointment and checking off the symptoms, but it took over a year for me to be diagnosed."
Janine's problems began back in February 2016, during a day out with Steve.
Completely healthy until then, she started feeling ill when they were in D-I-Y shop, B&Q.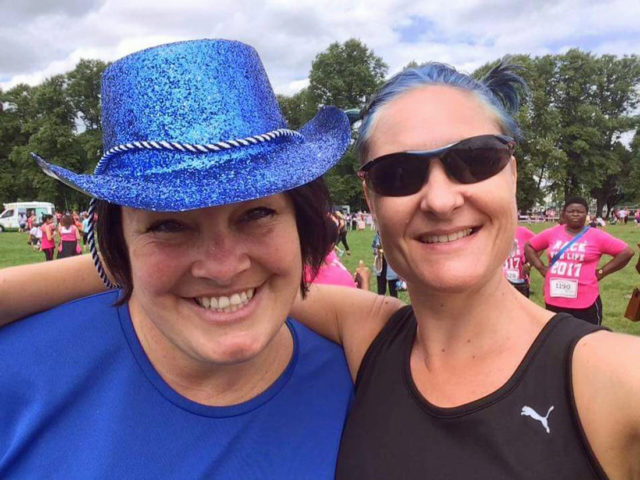 "I'd been completely fine before, but I just looked at Steve and said, 'I need to find a bathroom right now,'" she said.
"It was so unlike me and I had a really upset stomach, so I got an appointment with my GP the next day."
Although she never identified the exact meal that had made her ill, tests showed the food poisoning bacteria was in her system and she was advised to cut out dairy products, get plenty of rest and stay hydrated.
But mum-of-two Janine's health never really improved and, after three weeks, she went back to her doctor – one of many trips over the following months.
Janine said: "I think it was purely coincidence, but that infection made me go to the doctor. Then I realised, when it didn't go away, that something wasn't right.
"It moved things along a bit quicker. I realised I should be getting better and when I wasn't, I had to go back. I think it caused some inflammation in my bowel that made the symptoms persist."
Eventually, in August 2016, Janine was referred for a colonoscopy, an examination of the inside of the colon, but it was six months before her appointment came through.
And on March 10, 2017, she watched on a screen, as medics at Leicester Royal Infirmary found a tumour in her colon.
She said: "It was fairly obvious, quite quickly, that there was a tumour there.
"It was almost a relief to be told what was wrong with me. At least I hadn't been kicking up a fuss for no reason.
"But it was a strange feeling, as I kind of knew it was cancer, because everything I read about it tallied with my symptoms.
"I only really got upset about it a week later, when it all sort of hit me."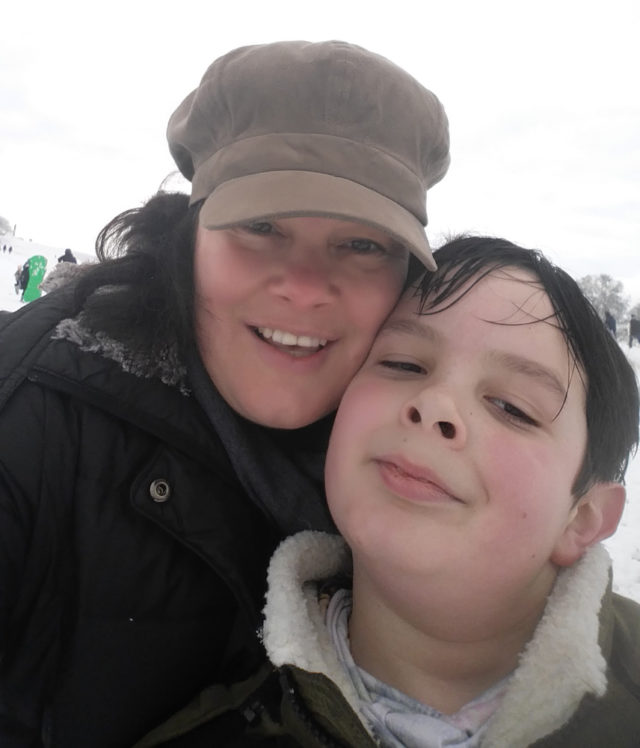 Following CT and MRI scans, three weeks later, doctors confirmed that Janine had stage three cancer, that had spread to her lymph nodes.
She added: "The worst bit was telling my children, Brett, 23 and Connor, 12.
"Brett was in South Africa at the time, so I had to tell him on the phone, making sure he was with someone first.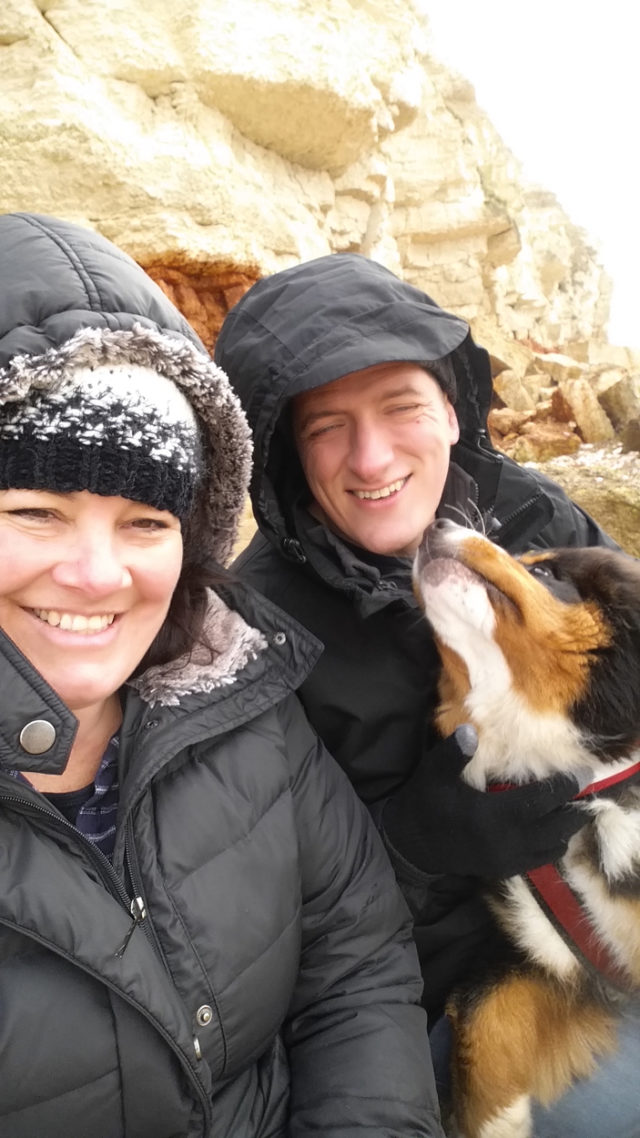 "Cancer means one things to kids – 'Mum is going to die.' It was frightening for them and I just wanted to give Brett a hug."
A month later, Janine started four weeks of chemotherapy, followed by five weeks of radiotherapy, to shrink the tumour before surgeons operated.
She said: "It went ok. The tumour didn't shrink that much, but it shrunk enough, which was a relief."
Three months later, in October 2017, Janine went under the knife for a five hour operation, at Leicester General Hospital, to remove the tumour.
She said: "On the morning of the operation, my doctor said there was a 95 per cent chance I would need an ileostomy bag, to collect waste.
"Luckily, the surgeon avoided it – managing to remove the tumour and sew me back together, which was a huge relief.
"I felt so lucky and, best of all, I could eat mince pies over Christmas, which wouldn't have been possible if I'd had a bag."
The surgery was followed by more "mop up chemotherapy" to kill any remaining cancerous cells.
She said: "I started intravenous chemotherapy in December, using a drug called oxIiplatin, which was an absolute devil drug.
"It was so hard to believe that you could be so ill without dying. I had massive cold sensitivity. If I touched anything metal or cold, it was like touching an electric fence. I felt like I was walking on broken glass all the time.
"Scheduled to have eight rounds of intravenous chemo, followed by two weeks of tablet chemotherapy, by the fifth round, my feet and hands started going completely numb. I had to stop the treatment, as it can cause permanent nerve damage.
"Instead, I had tablet chemotherapy by itself, which was like a dream in comparison. I now have to take that until April, but I'm hoping that will be the end of my treatment for now."
Told there is a 50 per cent chance of the cancer returning, as it was stage three, Janine says she now accepts "what will be will be."
But, just weeks away from finishing treatment, she hopes she will go into remission next month and return to work.
Speaking out about her experience, in support of Bowel Cancer UK's awareness month starting in April, she wants people to realise that you are never too young to develop the disease.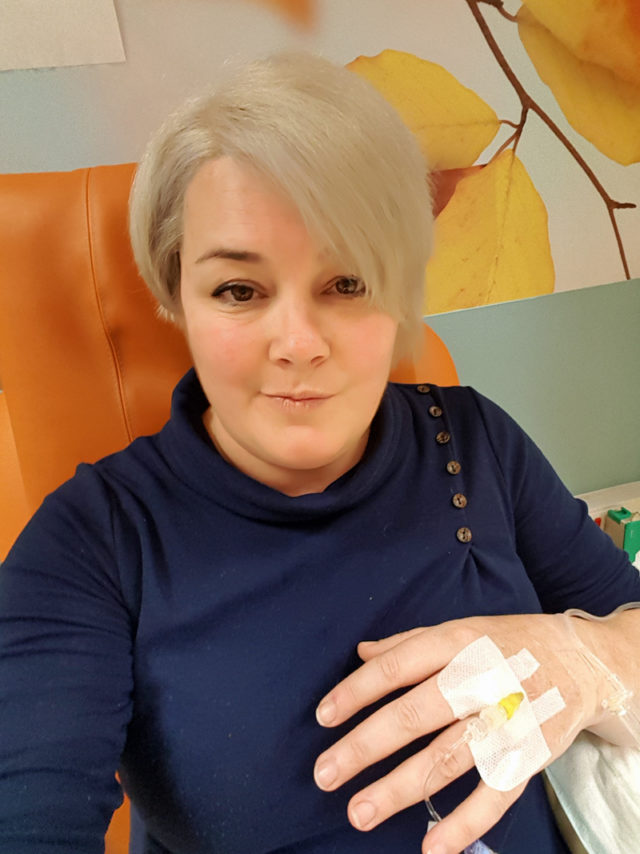 Janine, who hopes to be able to get on with her life as before, said: "Bowel cancer can happy to anyone. I have met so many other people online under the age of 50, who have it.
"There is no such thing as being too young for this disease and catching it early is so important. The chances of survival differ greatly between a stage two and a stage four diagnosis, so the earlier the symptoms are recognised and dealt with, the better."
April is Bowel Cancer Awareness Month and this year Bowel Cancer UK and
Beating Bowel Cancer are raising awareness of bowel cancer symptoms.
Bowel cancer is the UK's second biggest cancer killer however it shouldn't be because it is treatable and curable, especially if diagnosed early. Nearly everyone diagnosed at the earliest stage will survive bowel cancer but this drops significantly as the disease develops. Early diagnosis really does save lives, but only around 15% of people are diagnosed at the earliest stage.
Being aware of the key symptoms and visiting your GP if things don't feel right can help increase chances of an early diagnosis. Find out more: bowelcanceruk.org.uk / beatingbowelcancer.org
© Press Association 2018