Meet the disabled couple who create incredible works of art using their mouths
16th Mar 18 | Real Life
Jeff and Pauline bonded through their love of painting - and are now wowing people with their creations.
A disabled couple, who cannot use their arms or legs, are wowing art lovers with their incredible pictures – painted using their mouths.
Friends since childhood, arthrogryposis sufferer, Pauline Angus, 41, and C4 tetraplegic Jeff Astle, 44, who live in Bracklesham Bay, West Sussex, became a couple in 2001 – bonding over their love of art.
Pauline, who has the same joint shortening condition as BBC Silent Witness star Liz Carr, making limbs partially – or sometimes totally – inflexible, said: "It's great that Jeff and I have painting in common."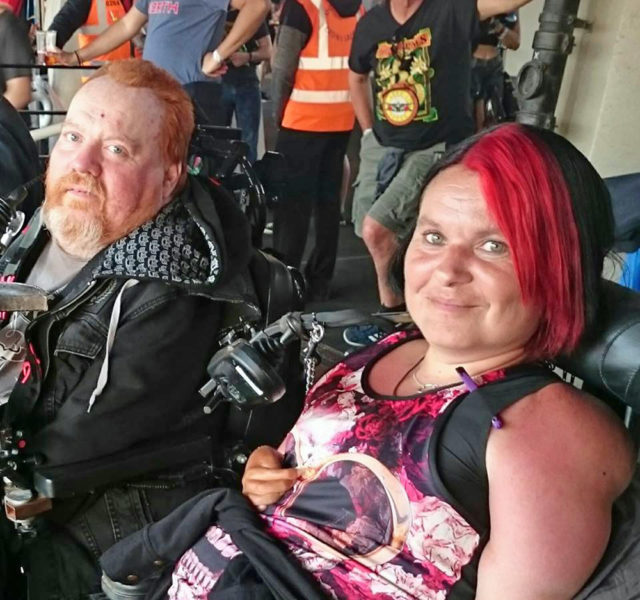 She added: "Painting using my mouth actually came quite naturally to me. Now, I find it as easy as most people would painting with their hands.
"I also use my mouth to do things like control the telly and use my phone. I'll put a little dial between my teeth and I can type away. It's second nature to me."
Disabled since birth, Pauline, originally from Inverness, Scotland, is now a full-time artist.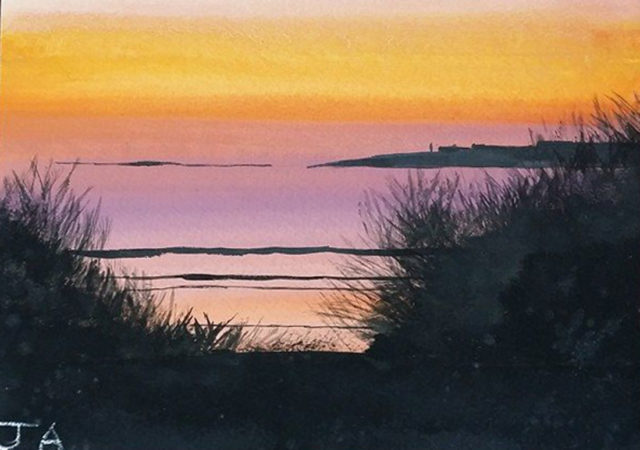 She continued: "Up until I was 15, I walked with splints. Then, I switched to a wheelchair, which I've used ever since.
"It was surprisingly easy to adapt. In a way, I preferred it, because it meant I could keep up with my friends and made it far simpler to get around."
Meanwhile, Nottingham-born Jeff lost the use of his limbs after becoming gravely ill with a neck injury at 14 months old.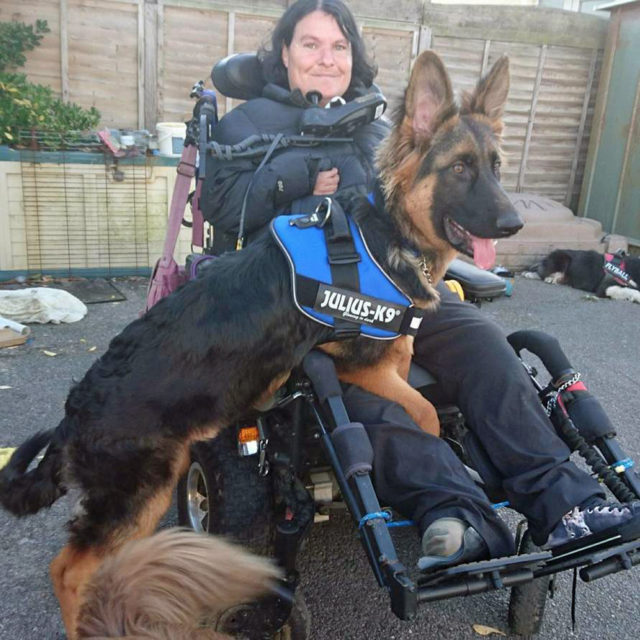 Staying in hospital until he was four, undergoing procedures like a tracheotomy as he had breathing complications, by the time he was discharged, the injury meant he was classified as a C4 tetraplegic.
This means he has no use of his arms or legs.
He and Pauline met for the first time as children, when they studied together at Lord Mayor Treloar College – a school for children with physical disabilities in Alton, Hampshire.
"After that, we moved to the same care home in Bracklesham Bay, which isn't open anymore," said Pauline.
"We've known each other for years, but only became a couple in 2001. We definitely bonded over our shared love of art."
Although she had an art tutor when she was studying, Pauline is largely self-taught, scouring the internet for inspiration and instruction videos.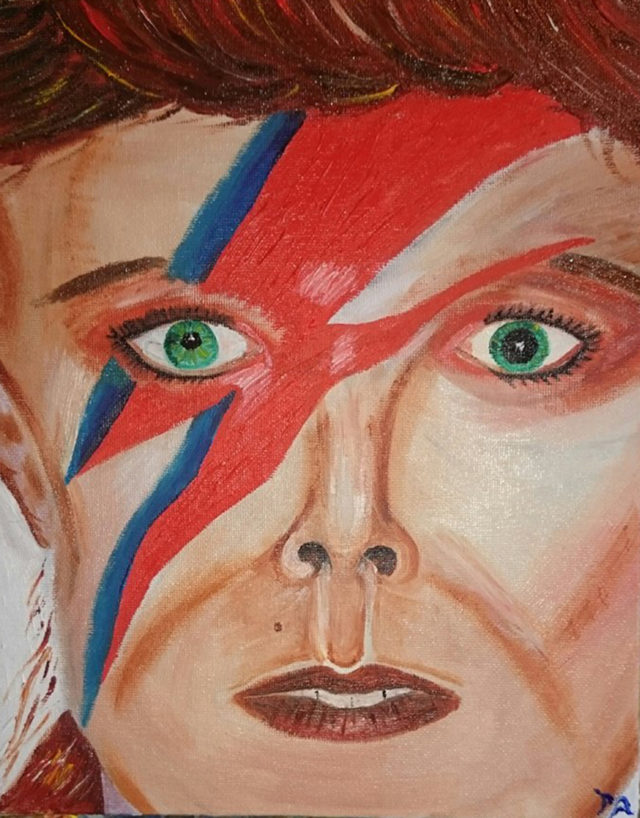 Jeff, on the other hand, studied art and photography and still has a tutor now.
Now, the couple both enjoy painting nature and wildlife-based pictures – especially of scenes they have spotted while taking Pauline's five dogs out for a walk.
As they require so much equipment, they cannot paint while they are out and about, so tend to take photos to bring home with them and paint from later.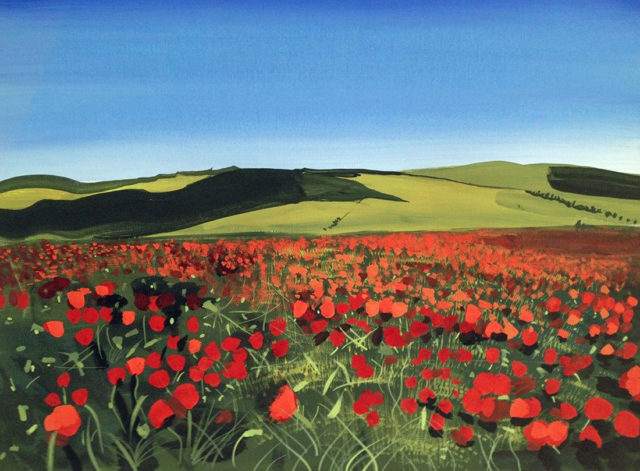 Pauline said: "If I was painting with my hands, I could go and sit on the beach or something. But I need my easel, which I prop on the table, as well as a clamp to put all my brushes in.
"It's a lot of kit to haul around."
Trying to paint two or three times a week, Pauline also draws inspiration from world affairs and current events.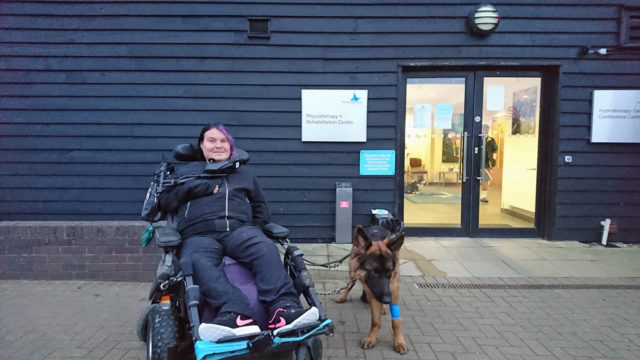 She continued: "My favourite piece was a painting of David Bowie I did after he passed away in January 2016. I've also painted Cecil, the lion that was shot and Harambe, a gorilla killed after a child got into his enclosure.
"I really love animals, so enjoy painting them. One day I'd love to do a portrait of my dogs."
Once their works are complete, the pair send them off to pioneering organisation Mouth and Foot Painting Artists (MFPA), who help sell them on – reproducing the prints in the form of things like greeting cards and calendars.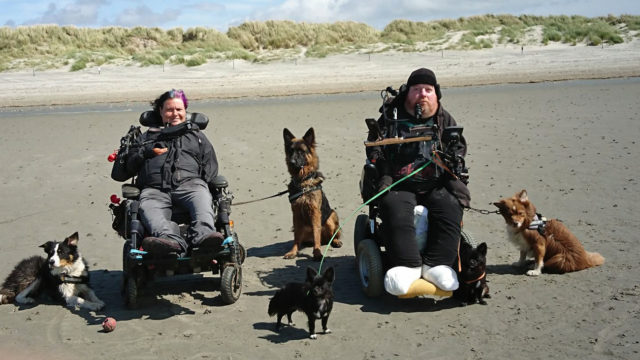 Set up to help disabled artists achieve creative fulfilment – and give its students financial and practical support – MFPA also holds exhibitions of its members' work.
"I haven't had an exhibition myself in years, but I'd love to put on another one," said Pauline.
"Painting is something I really enjoy, it gives me something to do and fills my time."
© Press Association 2018