Discover why this Dublin toddler spends summer holidays in Spain wrapped in blankets and woolly hats
12th Mar 18 | Real Life
Little Georgia-May is thought to be one of just 50 reported cases of spontaneous hypothermia worldwide.
A toddler stricken by spontaneous hypothermia so severe she has spent summer holidays in Spain wrapped in blankets and woolly hats is one of just 50 known cases with the condition worldwide.
Single mum Sara Jane Fox, 34, of Dublin, Ireland, explained how her daughter Georgia-May's temperature can plummet without warning – making it necessary for her to take blankets and hot water bottles wherever she goes.
Sara Jane, a full-time carer to Georgia-May, three, said: "It's absolutely mind boggling. Doctors have no idea why she has this condition, or how to stop it."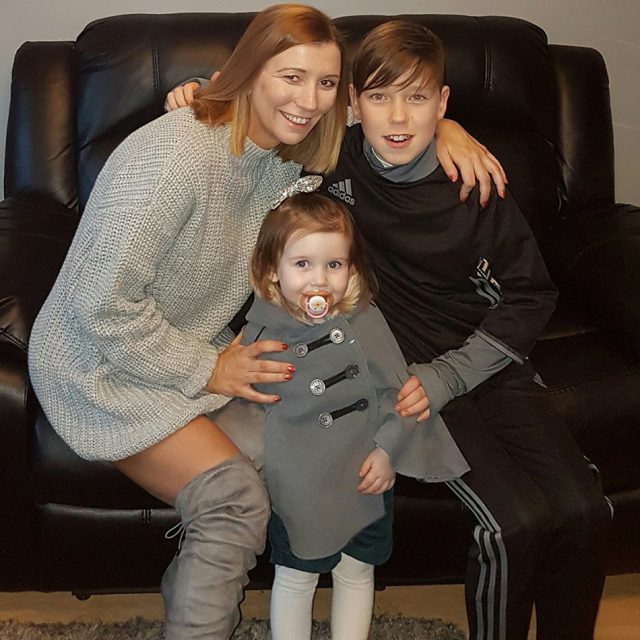 She added: "Every day, her temperature drops dangerously low. I know how to manage her and look out for the signs, which can be subtle, like her breathing slowing, or her becoming tired.
"If I miss them, though, it could be life threatening."
After being born seemingly healthy back in April 2014, at nine-weeks-old, Georgia-May had a major reaction to eating a spoonful of rice, vomiting so much she was on the brink of dehydration and shock.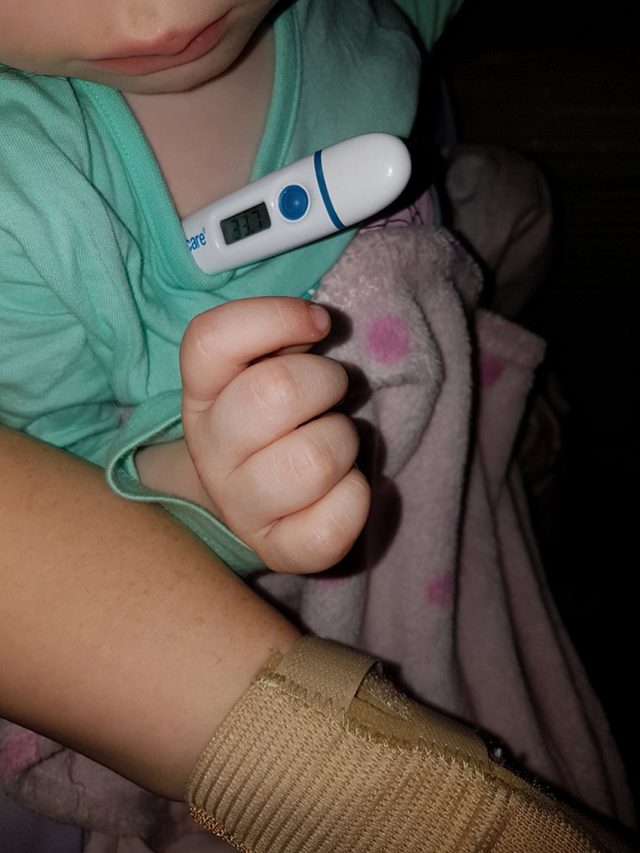 Racing her to A&E, Sara Jane, who also has a son, Craig, 13, was told it was probably gastroenteritis - a common condition caused by a bacterial or viral tummy bug.
But a few weeks later, the same thing happened again – signalling the start of a harrowing few months, where the tot was in and out of hospital every few weeks after repeated episodes.
As Sara Jane battled to get a proper diagnosis, on each occasion, her daughter's temperature seemed to drop – something doctors initially believed to be in reaction to shock.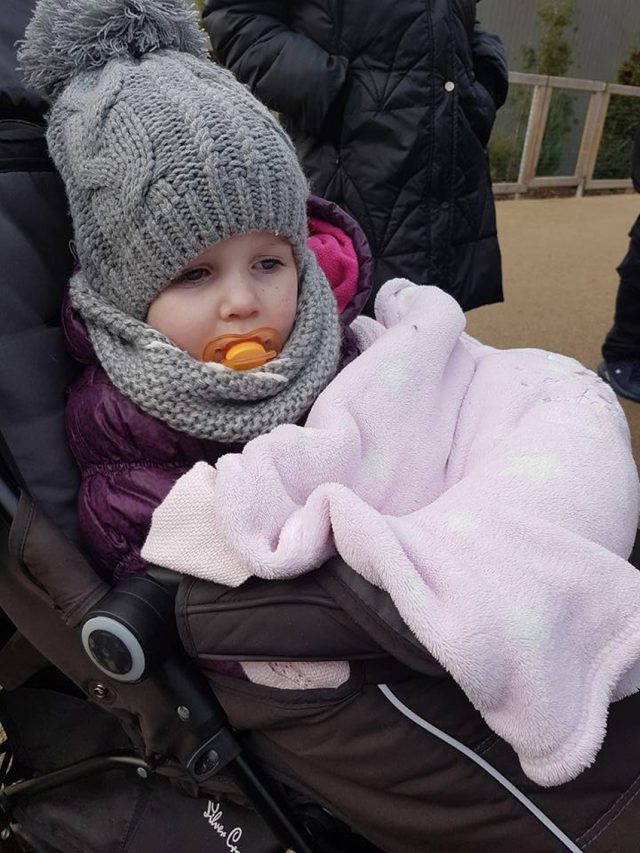 "By December 2014, I made the decision to take Georgia-May off solid food and put her back on bottles," said her mum. "Every time she ate, she'd have some sort of reaction, whether that was a skin break out, an upset tummy or reflux.
"My baby was almost one and couldn't eat. I knew something was very wrong."
Finally, in March 2015, an official diagnosis of Food Protein-Induced Enterocolitis Syndrome (FPIES) - an adverse food reaction involving the immune system - was made by a paediatric allergist at Our Lady's Children's Hospital, Crumlin, Dublin.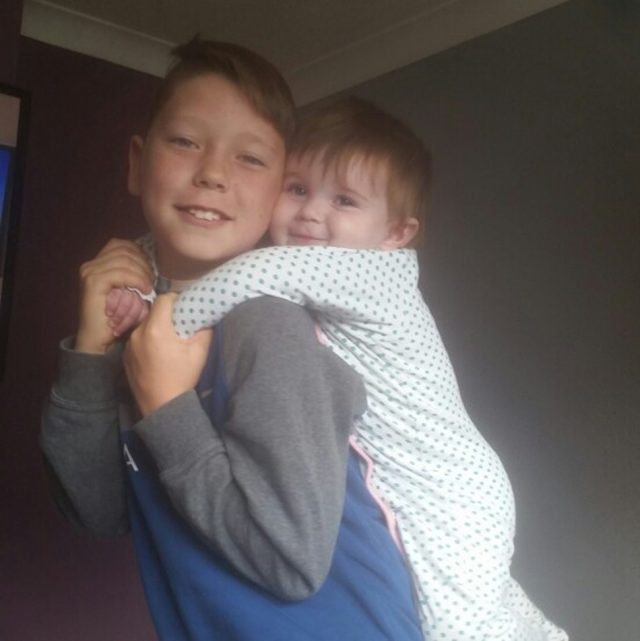 Sara Jane added: "The diagnosis was made after all other possibilities were eliminated. Part of me wanted it to be wrong, for this to all be in my head so my child wouldn't be sick, but I'd known all along something was up.
"When I finally found out, I sat in my car and sobbed.
"We don't know for sure exactly what Georgia-May is allergic to because there's no test available, so it's a case of trial and error."
While Sara Jane was relieved to have some explanation concerning her child's reactions to food, doctors were still baffled over her fluctuating temperature.
In May 2015, during hospital investigations, medics ran hourly checks, which logged Georgia-May's temperature regularly dipping below normal levels.
And, that August, they formally diagnosed her with spontaneous hypothermia.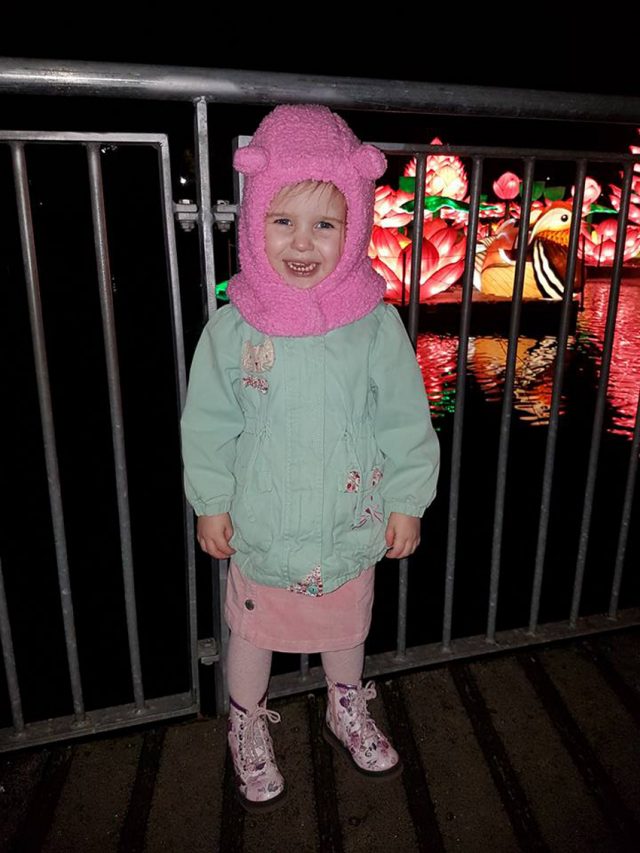 Since then, her condition has worsened, while its rare nature means Sara Jane has no idea how it will progress.
In April 2016, Georgia-May's peripheral temperature, recorded in tissues such as the skin, where environmental factors and a lack of insulating connective tissue are an influence, was noted as 20.1 degrees, while her core temperature was 31 degrees – the lowest it's ever been.
"Nurses couldn't believe what they were seeing," Sara Jane said. "She defied medical science."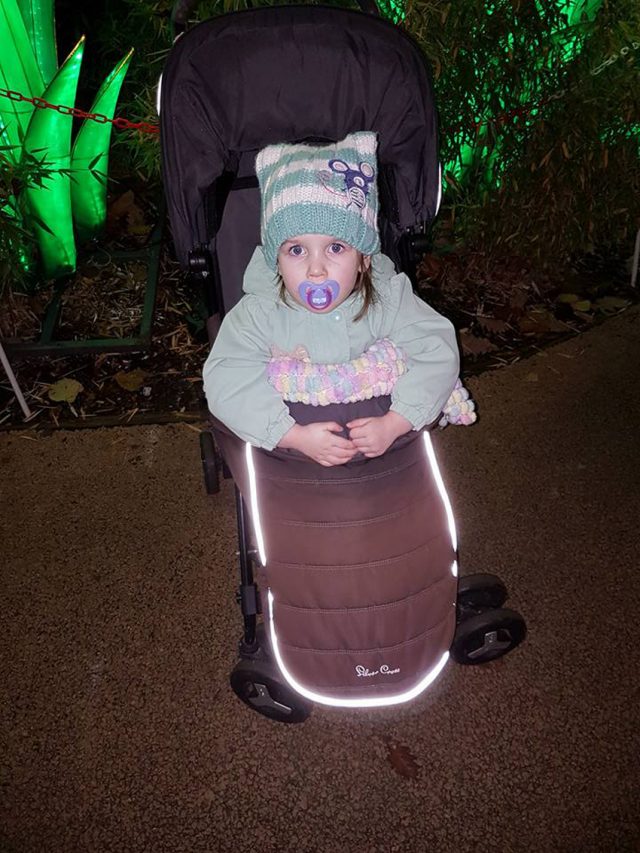 Now, Georgia-May's mum says most nights, she'll record a temperature of around 32 degrees.
Explaining the progression of the condition, Sara Jane said: "At first, it just happened at night, which was obviously frightening, as it'd be when she was asleep.
"Then, around August 2016, it began happening in the day too, and now, she doesn't recover anywhere near as quickly.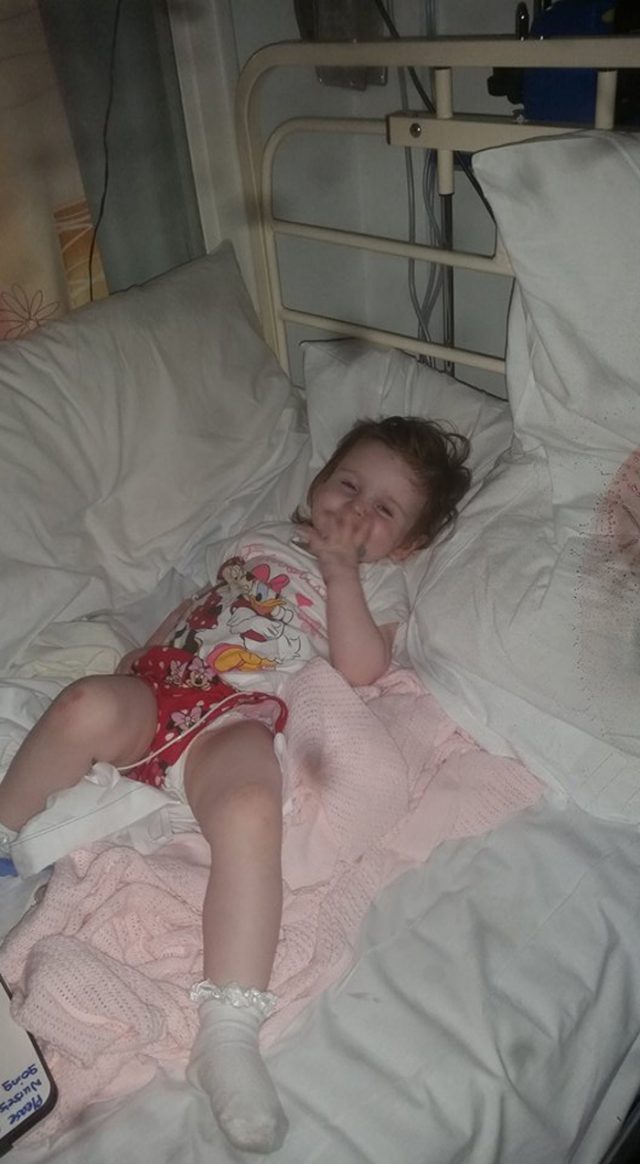 "It can come on so fast that, within 10 minutes, she'll completely change."
Sara Jane has noticed her daughter's condition becoming far worse since October 2017.
She recalled: "In November 2017, we went to the zoo in the evening for a light exhibition."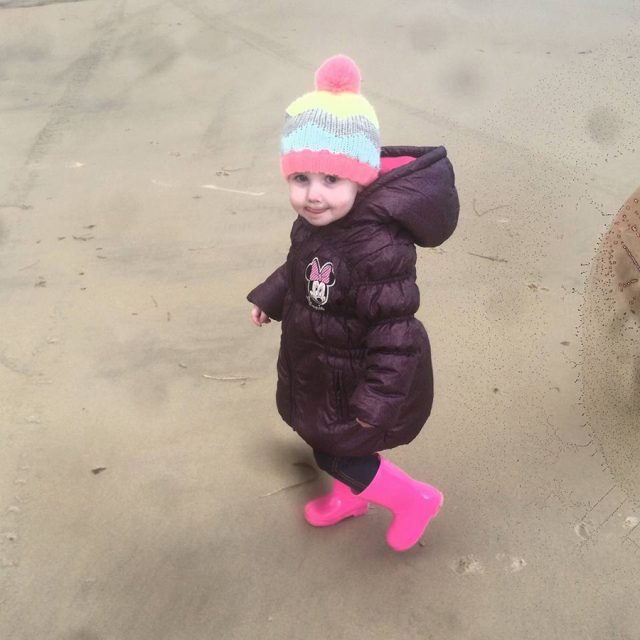 She went on: "Although she was wrapped up warm and I had extra clothes in case her temperature dropped, within just a few minutes, she looked grey and her breathing had slowed.
"I decided to take her home. While I knew how to check her and make sure she was okay, I didn't want to risk keeping her outside."
On another occasion, little Georgia-May's temperature plummeted during a July holiday in Spain, where temperatures some days reached 30C. Despite the sweltering heat, she was so cold, she had to wear blankets and a woolly hat around the pool.
Sara Jane added: "Weather doesn't make a difference. It can happen in summer, too, although during the recent snowfall, I couldn't even take her outside.
"While she may not reach the stage where she's hypothermic every day, her temperature will drop uncontrollably every day. There's no pattern to it, and I almost have to ignore the numbers on the thermometer, which I check her with constantly."
"One day it can read 33 and she'll still be running around playing, the next it'll read 33 and she'll be grey with slowed breathing. It's more about the physical signs, which I've learned to look out for."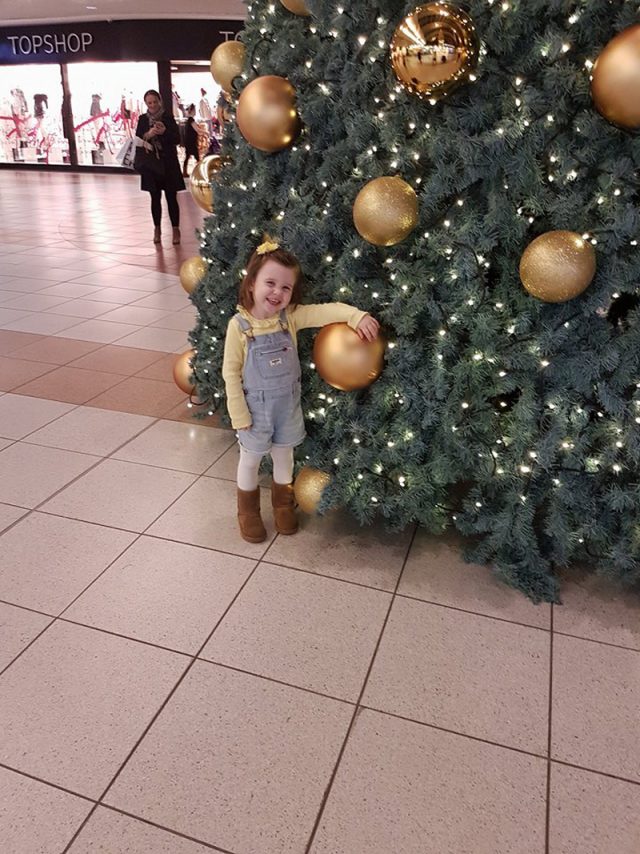 Georgia-May's FPIES means she can react to certain medicines, as well, so treatment of the spontaneous hypothermia is very difficult.
Currently, her mum injects her with Anakinra, a drug related to inflammatory and immune responses, once a day.
She is also under the care of several different doctors, ranging from dermatologists to physiotherapists, and Sara Jane receives a lot of support from charity FPIES UK and Facebook group Surviving Reflux Ireland.
"The support at the hospital in Crumlin has been amazing too, particularly from the allergy department. Without that, we wouldn't be where we are today," she said.
Now, she is speaking out to raise awareness of what life with a rare disease is like.
She is also looking ahead to Georgia-May's fourth birthday on April 21- her first out of hospital.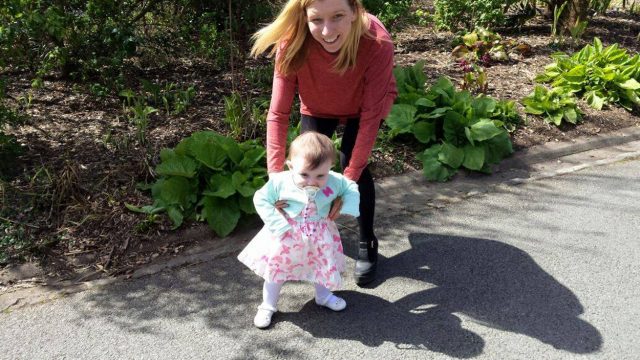 "We're hoping to go to Disneyland and give my girl the birthday she deserves, but travelling is logistically very difficult, so there's a question mark over it at the moment," she said.
"It's been a hellish few years. In the midst of all of this, my mum Breda, 71, was diagnosed with Alzheimer's and my brother Damien, 41, fought throat cancer. Last year, Craig had a major operation too.
"But we've had no choice but to get on with it and be strong. I don't get to fall apart when Georgia-May needs me. She's the most amazing girl you'll ever meet. We're in hospital constantly, with her being poked and prodded, but nothing phases her. She shows me that life isn't so bad."
© Press Association 2018