Watch the moment a woman marked the end of her 25-year-marriage by paint bombing her wedding dress
12th Mar 18 | Real Life
Nancy decided she needed to do something to give her closure - and now says she has never been happier.
They met as love's young dream – sharing their first teenage kiss – but when their 25-year-marriage ended in acrimonious divorce, the bride marked the occasion by paint-bombing her wedding dress.
Locked in divorce proceedings for nearly four years, with legal fees of around £36,000 ($50,000), when Nancy Jones, of Tempe, Arizona, USA, finally settled with her truck driver ex, she threw a party to celebrate.
Inviting her friends to join her, Nancy, 49, who led them in lobbing paint-filled balloons at her fairy-tale gown, added: "It was the most amazing feeling, throwing the balloons at the dress and watching them splatter all over it. It was beautiful.
She went on: "It took four years and $50,000 in legal fees to finally end my marriage, and what better way to do it."
Inspired by Princess Diana's show-stopping bridal gown, with its incredible 25 ft train, designed by David and Elizabeth Emanuel, Nancy dragged her mum Jane to 20 shops before finding the perfect lacy silk frock for her own wedding.
On the sale rail of a local bridal shop, it cost just £107 ($150), but had big puffed sleeves and a train, just like that of the princess she so admired.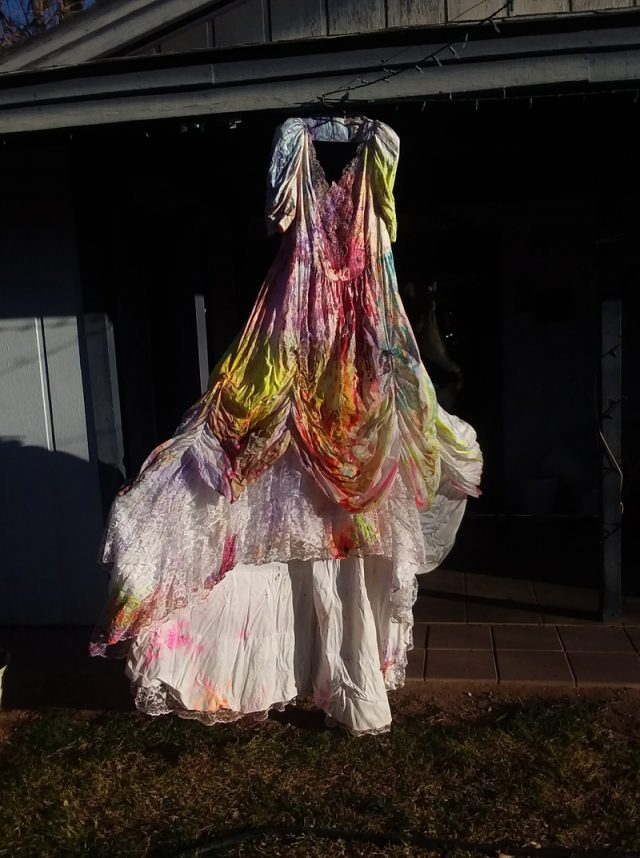 "I always wanted a big princess dress, just like Princess Diana," continued Nancy, who suffers from fibromyalgia, a condition causing pain all over the body, and does not work.
"When she got married in 1981, I skipped school just to see the big day, and from then on, it was my dream to have a wedding just like hers."
When they dated as teenagers, it was the first time Nancy and her future husband had shared an intimate kiss with anyone.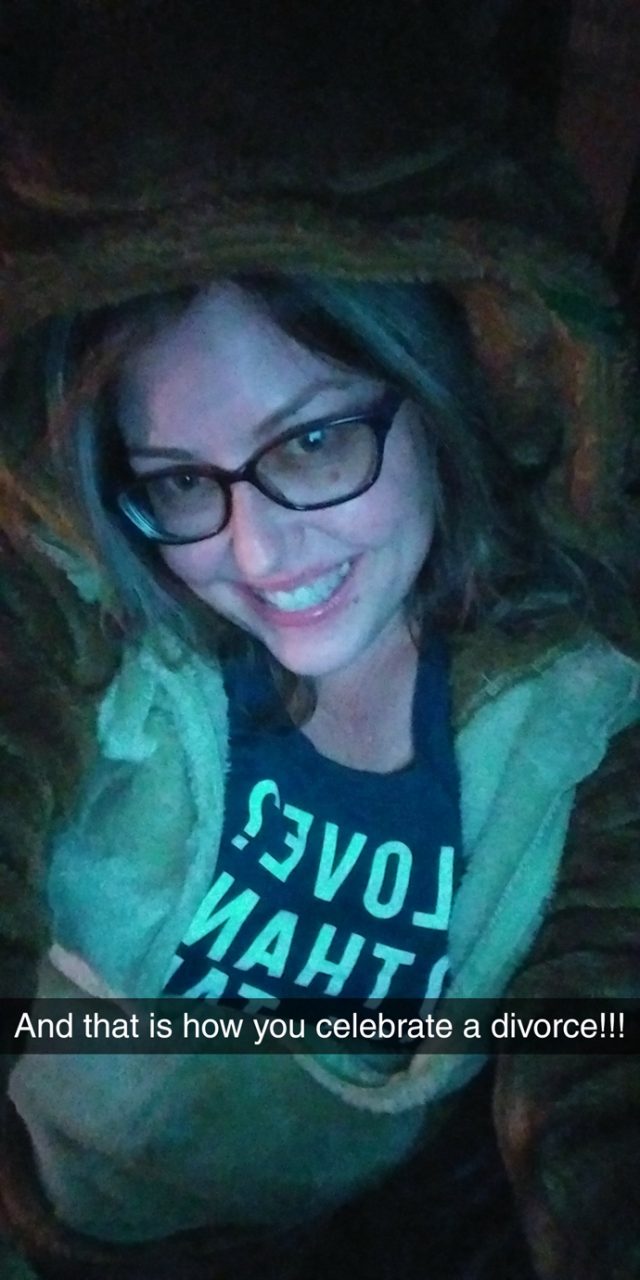 But they soon grew apart, losing touch until 10 years later, when they bumped into each other the day before New Year's Eve – agreeing to meet on New Year's Day.
"It was a whirlwind romance from then on," smiled Nancy. "From January 1, 1991, we didn't spend a day apart.
"He proposed that May and we planned a church wedding for the following July."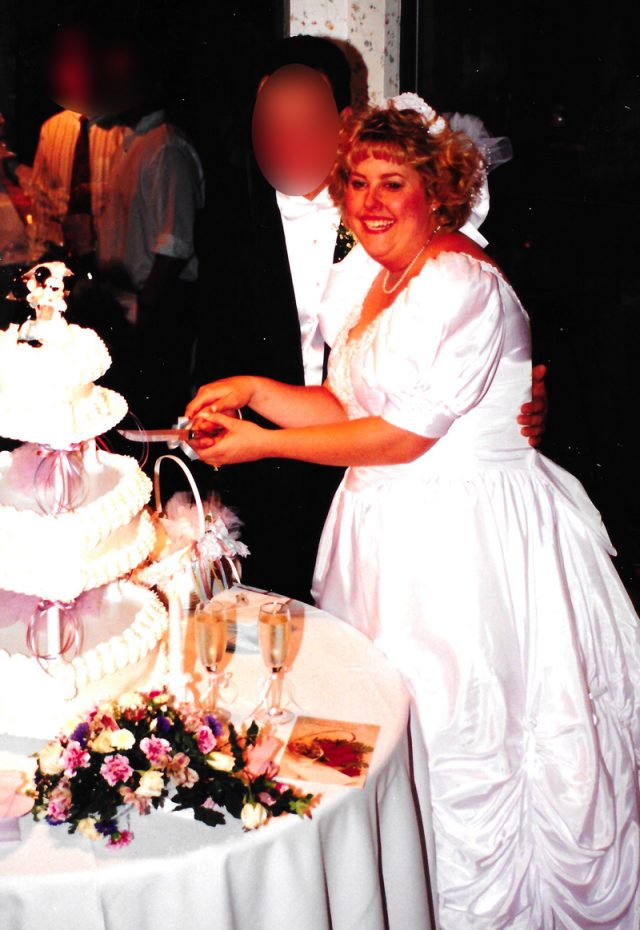 No expense was spared at their Disney-themed church wedding, with 400 guests, in Tempe, Arizona, on July 3, 1992.
Obsessed with Disney, Nancy felt every inch the fairy princess in her v-neck, ivory gown, as she walked down the aisle to Someday My Prince Will Come from Snow White.
Afterwards, she carefully packed away her dress in a chest, so she could pass it down to her future daughter.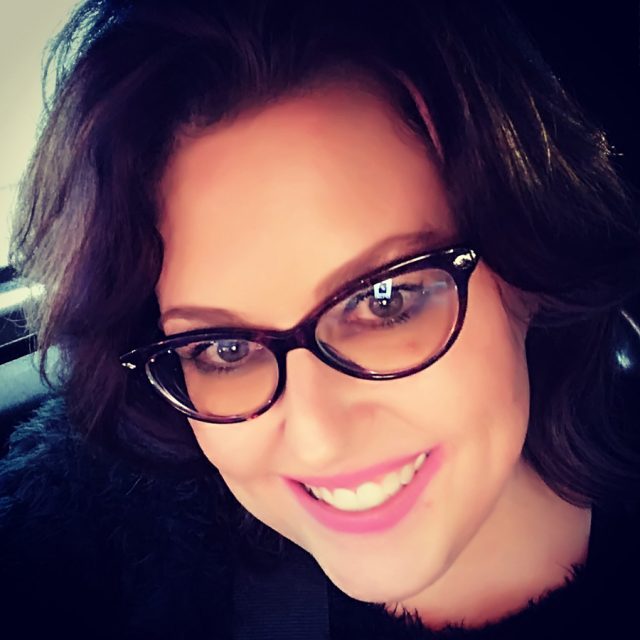 She said: "It was really important for me to hold on to the dress. The wedding was such a special day. At that point, it was the best day of my life."
Despite being told she could not have children, after being diagnosed with cervical cancer, she and her husband built a successful life together.
Sadly, though, in 2012 ,cracks started to show in what had been an excellent marriage, as they fell out of love.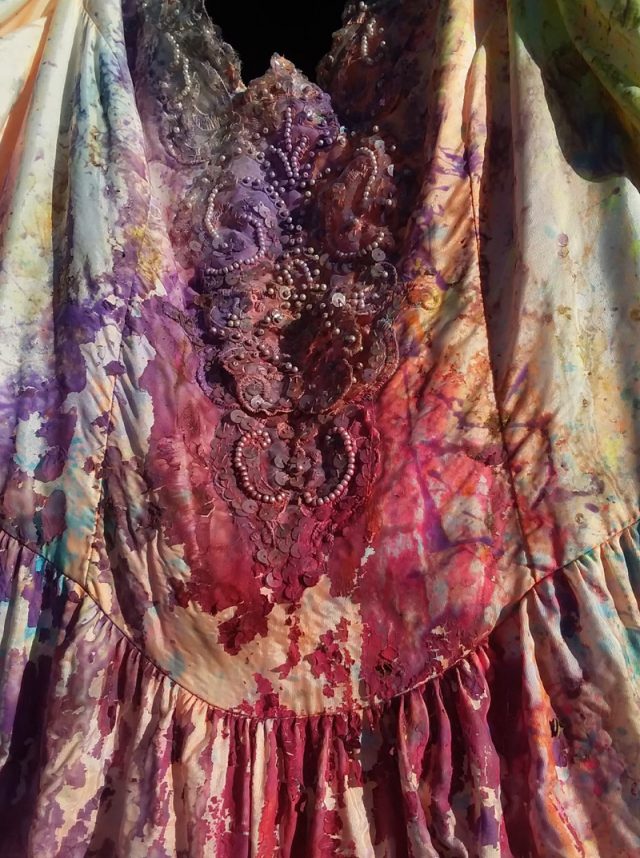 By March 2014, deciding there was no going back, Nancy moved out of the home they shared.
"I was devastated that our marriage of almost 25 years had ended like that," she continued.
"My ex husband filed for divorce in July 2014, but it has taken over three-and-a-half years for it to be finalised."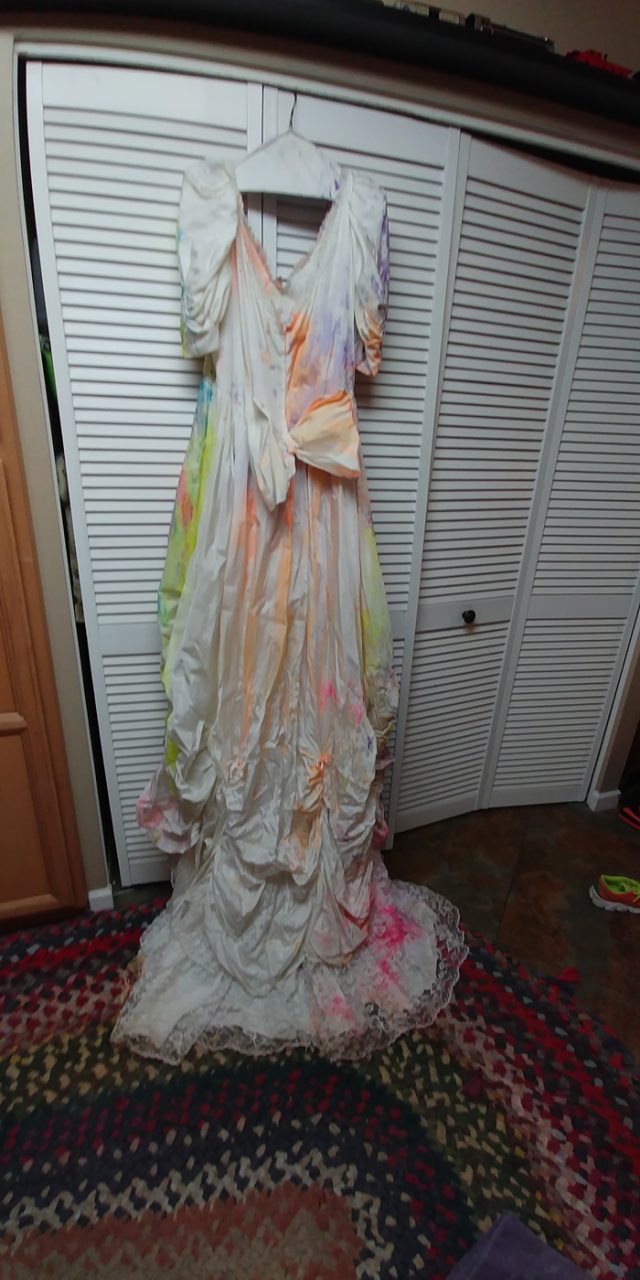 When their divorce finally went through in December last year, Nancy decided she needed to do something to give her closure.
She said: "I realised I was never going to get this from my ex, so I needed to do something for myself.
"I had heard about divorce parties and felt that was the sort of thing I needed to do, so I decided to trash my dress, throw paint at it and really mark the end of my marriage and my time as a wife."
Picking a woodland area, she took her wedding dress out of the loft, hung it up outside, filling balloons with paint and inviting her friends to help her to trash it.
"We even played the Disney song I walked up the aisle to, just to make it feel all the more cathartic," Nancy said.
"Now I'm embracing my new life and have never felt happier. And my friend is going to wear my dress to a charity event, which gives it a new beginning, too."
Nancy's ex-husband did not return calls for a comment.
© Press Association 2018