McDonald's worker shunned Big Macs and fries to lose six stone and become a beauty queen
8th Mar 18 | Real Life
Clare was amazed when she won her first ever pageant.
A McDonald's worker told by friends she was "too fat and ugly" to enter pageants, revealed how she ditched Big Macs and fries, shedding six stone and becoming a beauty queen.
A slim child, Clare Hurst, 31, from Leeds, West Yorkshire, piled on the pounds after joining the fast food chain in her 20s and tucking into junk food and sugar-laden fizzy drinks.
Happily married to machine operative Sean, 44, she was soon trapped in a spiral of eating rubbish, then feeling rotten and comfort eating even more.
She explained: "I was eating lots of chocolate and junk food.
"It was a downward spiral, as the lower my self-esteem became, the more I ate. I didn't want to wear anything nice or go out.
"My diet was made up of burgers and chips, fish fingers and all sorts of junk. I would drink two litres of full-fat Coca Cola a day, as well as having about four chocolate bars."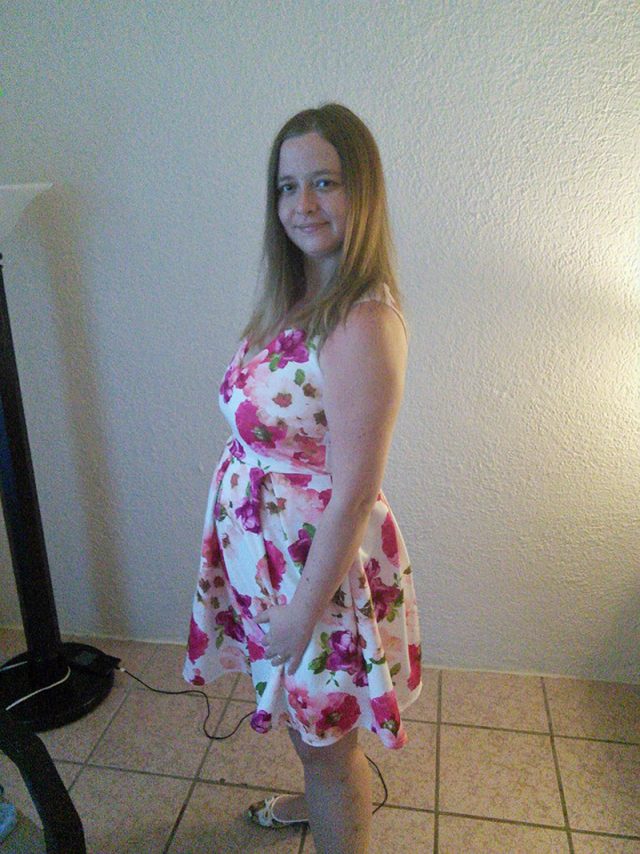 Soon, 5ft 7in Clare's weight had reached 16 stone. Wearing a size 18, she was embarrassed to go out and her ambition to win a beauty pageant seemed more like a pipe dream.
"I dreamed of winning a pageant, but when I looked at the other girls, they were pretty and slim," she continued. "When I told people that was what I wanted to do, they would tell me I wasn't pretty enough and I would never win."
Then, in January 2017, recognising how much she wanted to be a beauty queen, but realising that her weight was holding her back, her mum, Mareece Hinchlisse, 56, gave her a pep talk that changed her life.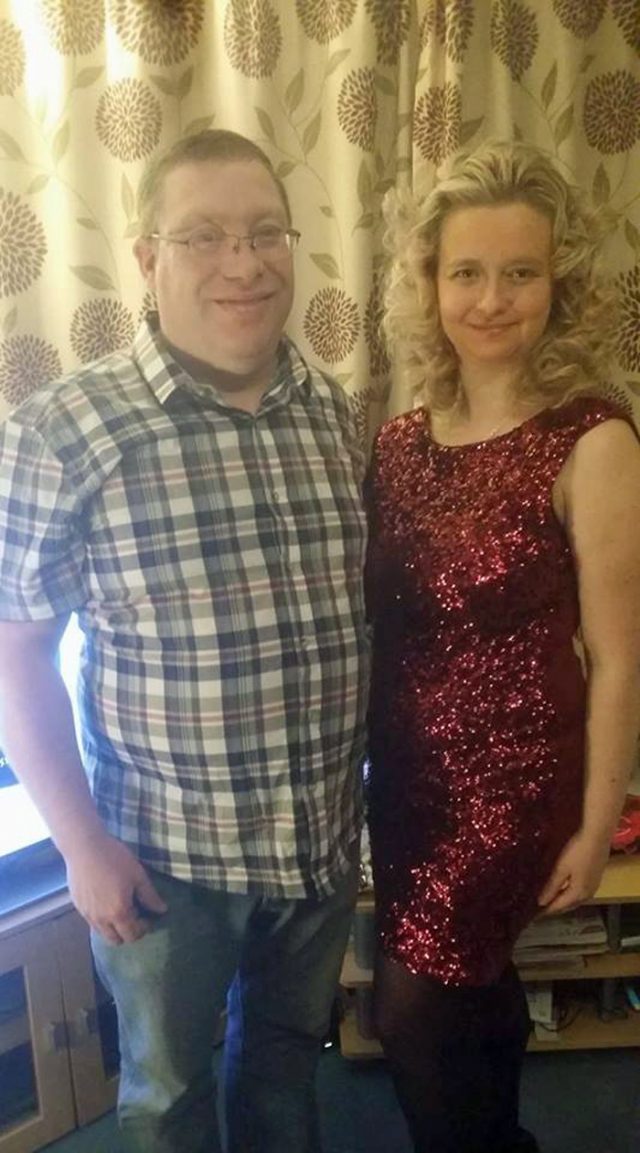 She recalled: "Mum sat me down and told me not to listen to others and to just go for my dreams. She told me not to let people stop me.
"I realised she was right and I shouldn't care what people think of me. Beauty pageants aren't just about being pretty. I was determined to lose weight, gain confidence and do this."
With her husband and mum behind her, Clare joined her local Weight Watchers slimming group.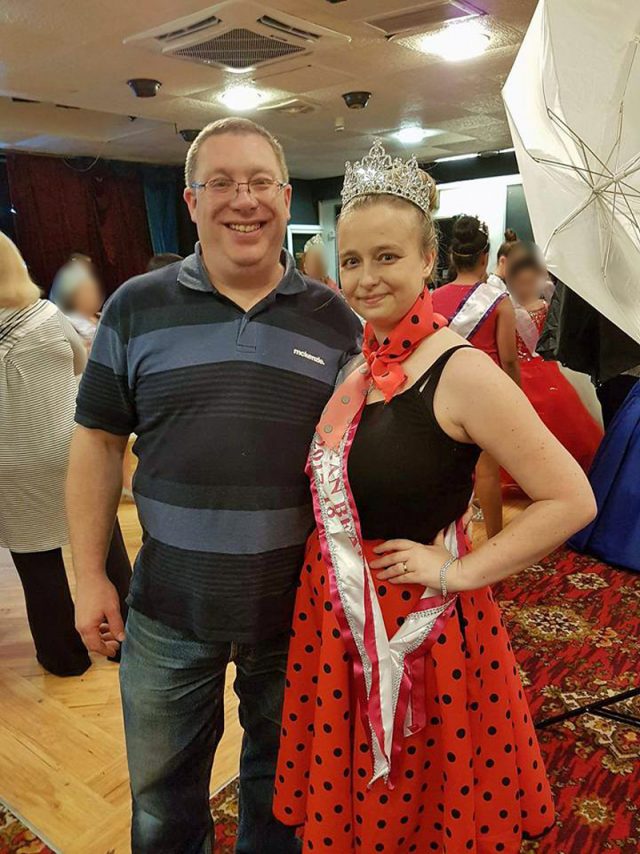 "I was quite nervous at my first class, because of how I looked, but everyone was really nice and I felt very welcome," she said. "They made me realise that everyone was in the same boat."
Ditching her junk food for hearty, healthy meals, like shepherd's pie and fruit, instead of sugary snacks, Clare's excess weight soon fell away.
She even swapped her usual Big Mac and fries for a salad when she was at work.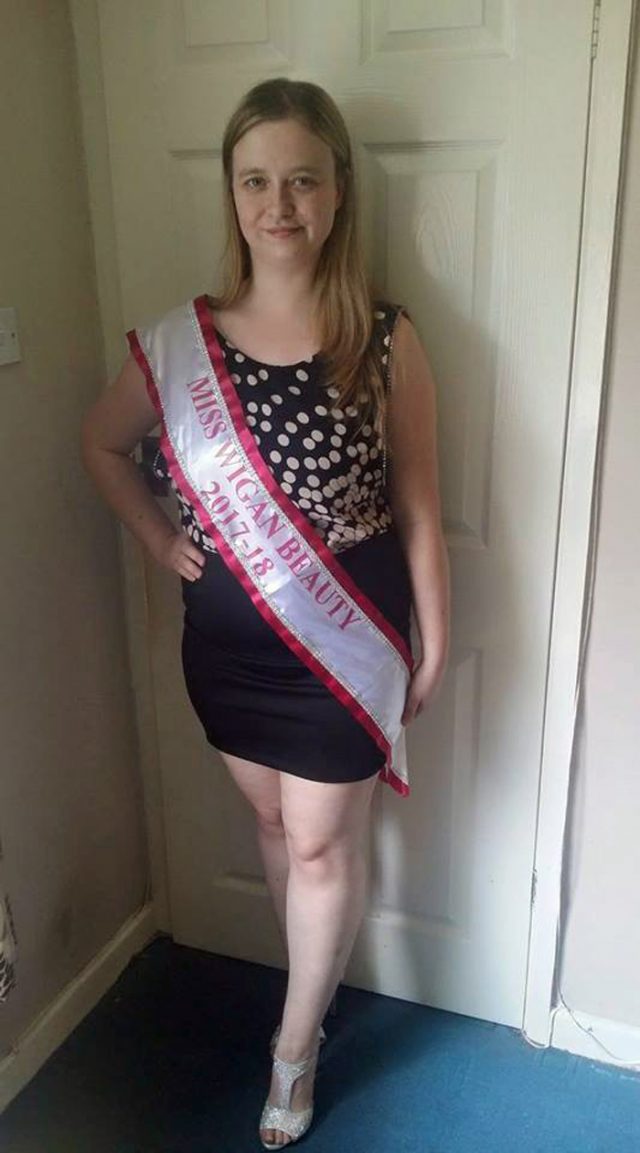 And, determined to boost her weight loss, she started swimming and joined a Zumba dance class.
"Zumba is a lot of fun and I soon got the hang of it," she said. "I started to really enjoy the exercise and would do little things like walking around town and walking up and down stairs, too.
"I started to feel really good about myself. The weight was dropping off, which was very motivating."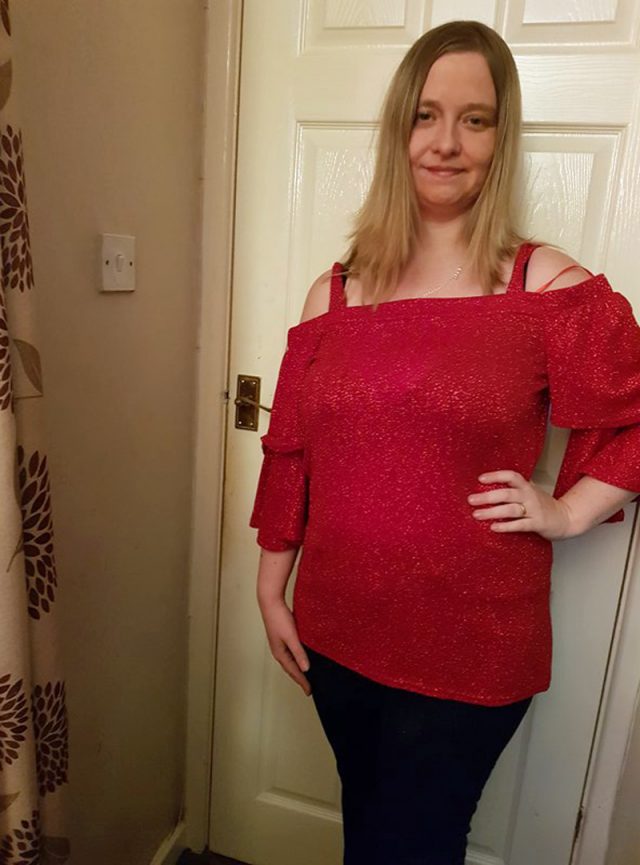 She went on: "The more weight I lost, the more confident I felt. I was glowing inside and determined to follow my dreams."
Amazingly, in April last year, Clare reached her target weight of 10 stone, making her a size 12.
And, brimming with confidence, in May last year, she entered Miss Wigan Northwest and won.
She said: "When I first entered, sending off my application, with my £40 deposit, I was delighted when, two weeks later, I just heard I'd been accepted as an entrant.
"I bought a beautiful long, blue evening dress and it was such a treat. But, on the day of the pageant, I was really nervous, as there were other groups before us and I had to wait. I started talking to the other contestants and they were all really nice. They reassured me that it was about enjoying yourself. You have to let your personality shine.
"Once I got on the stage, I really went for it. Even I was surprised how confident I was. It was the best feeling ever to be on stage. I was really proud of myself."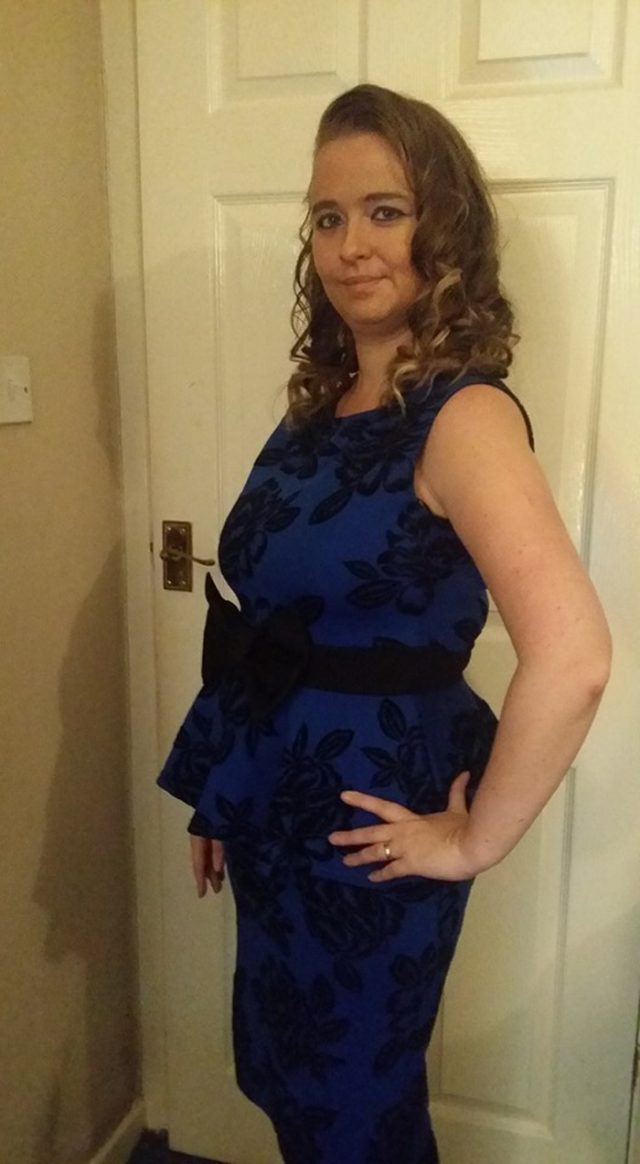 She went on: "Then, when I won, I was amazed and so pleased with how well I'd done. I couldn't believe I'd done it.
"When I was fat, I was so embarrassed by my weight and being around fast food all the time meant I was tempted to eat and eat. The more weight I put on, the worse I felt. I always wanted to be a pageant star but just thought it would never happen."
Being crowned pageant winner was one of the best moments of Clare's life.
"I burst into tears," she recalled. "I thought I hadn't heard it properly. It was so surreal. It was amazing! The judges said I did fantastically well and I got scores of nines and 10s. I was so happy, I was speechless."
Due to pass on her title in May, Clare is now determined to compete at even bigger pageants.
She said: "I'm hoping I can compete in a bigger one. Now I have the confidence to do that. I would love to compete internationally. Now I feel like I can do it and I should go for it.I feel really determined and so proud of myself. Last year was completely life changing and now I feel like things are just going to get better and better."
© Press Association 2018