Medical student left paralysed from waist down after falling 30 feet
6th Mar 18 | Real Life
Ross is still determined to fulfill his dream of becoming a doctor.
A promising medical student, left paralysed from the waist down, after falling 30 feet from a climbing wall in a freak accident, has now vowed to fulfil his dream of becoming a doctor.Ross Smith, 20, was at his weekly Newcastle University mountaineering club meeting, on November 1, 2017, when he plunged to the floor. Rushed to the Royal Victoria Infirmary in Newcastle-Upon-Tyne, despite a four hour operation to decompress his spine and stabilise his bones, after three days, Ross said doctors confirmed he was paralysed, adding: "It all happened so fast.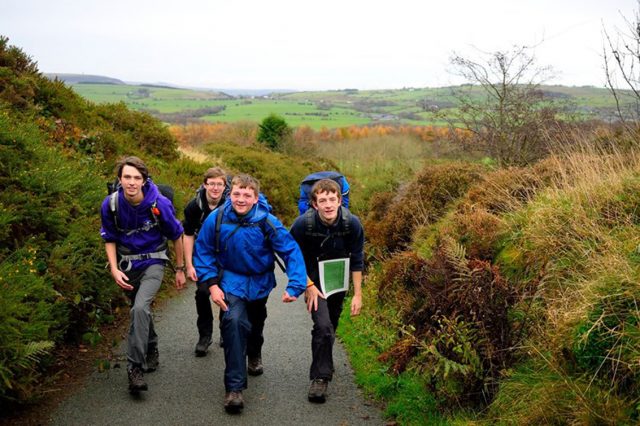 "I had done a bit of climbing, but I was far from an expert."What happened was a complete accident. I was just falling and then I hit the ground. "I was conscious the whole time and I knew I couldn't feel my legs, but I was trying to stay calm."
Meanwhile, over 110 miles away at the family home in Bolton, Lancashire, his teaching assistant mum, Karen Smith, 55, received a call from the hospital, telling her about Ross' accident.He was in surgery when she arrived at the hospital, after which they were told Ross would have to wait for the swelling on his spine to go down, before doctors could assess the damage.Then, after three days, with Ross still unable to feel his legs, the medical team broke the news that he would never walk again.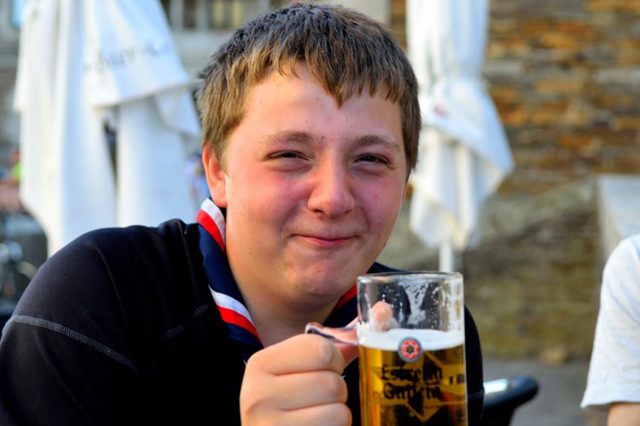 He said: "I knew something was up. The feeling in my legs wasn't coming back and I knew it wasn't going to be good news. "The attitude I've always had is that it's happened now and there's nothing I can do to change it."I've always been a positive person and I know that no amount of moping about and feeling sorry for myself is going to change anything."
A few days later, Ross was moved to The Golden Jubilee regional spinal cord injuries centre at The James Cook University Hospital, Middlesbrough, North Yorkshire, a three-hour-drive from Karen's home. Determined to help, she spent three months in Middlesbrough, helping Ross through his physio and rehabilitation.He continued: "After a couple weeks of bed rest, I started a physio regime of about an hour and a half a day.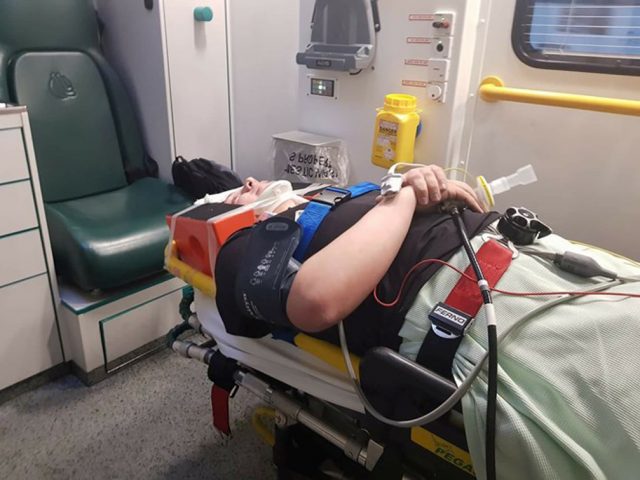 "Then I had occupational therapy to learn how to cook, have a shower and get dressed, teaching me how to go about living day to day life. "I spent Christmas and New Year there, but I really wanted to get better."Finally, on February 16, 2018, Ross returned to Bolton, although he has found living in a two storey house challenging.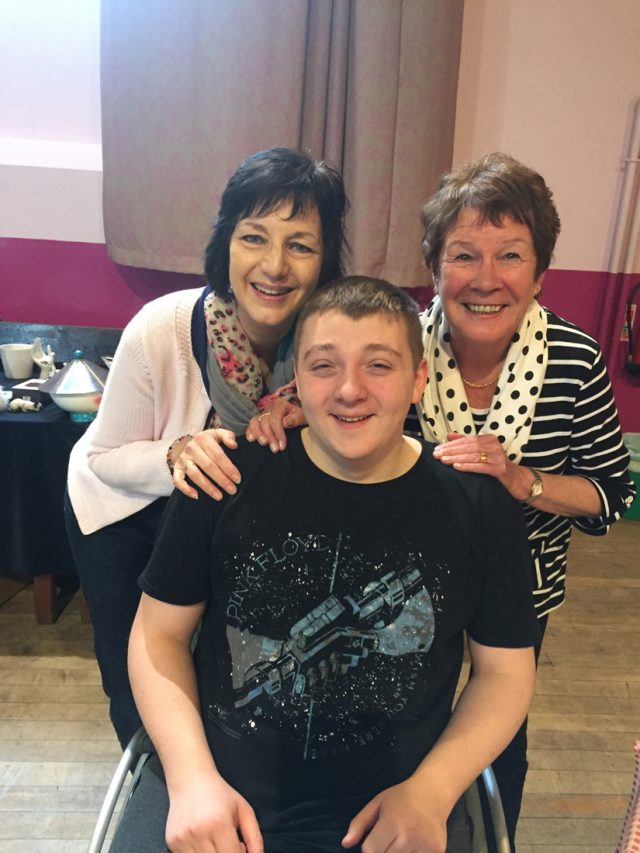 He said: "Our stairs weren't suitable for the standard stair lift, so I started researching ways of getting upstairs manually. "Originally, my medical team weren't sure, but they saw how determined I was to do that and I've worked really hard to build my upper body strength."I've had a handrail put in, so I can push up on that and my mum moves my legs. It means I can get to the bathroom and to my own bedroom."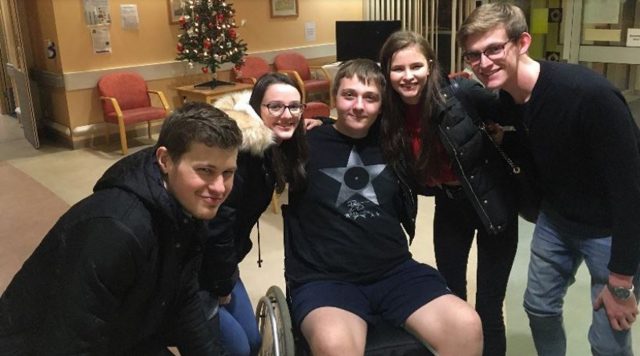 Now the family are trying to raise £50,000, through Justgiving, to install an improved stair lift and to adapt their home to make life as easy as possible for Ross."I just want to have a bit more independence. I am 20-years-old and I don't want to always be relying on my mum," he said.Refusing to be held back, Ross now plans to return to university and complete his studies in September.
He added: "I was studying medicine at Newcastle University. This has made me more determined to do that. "Everything that happened to me meant that I got to see the medical profession from the other side and it will really help me to understand my patients. "About two days after my operation, I spoke to my university and asked if I could defer and come back again."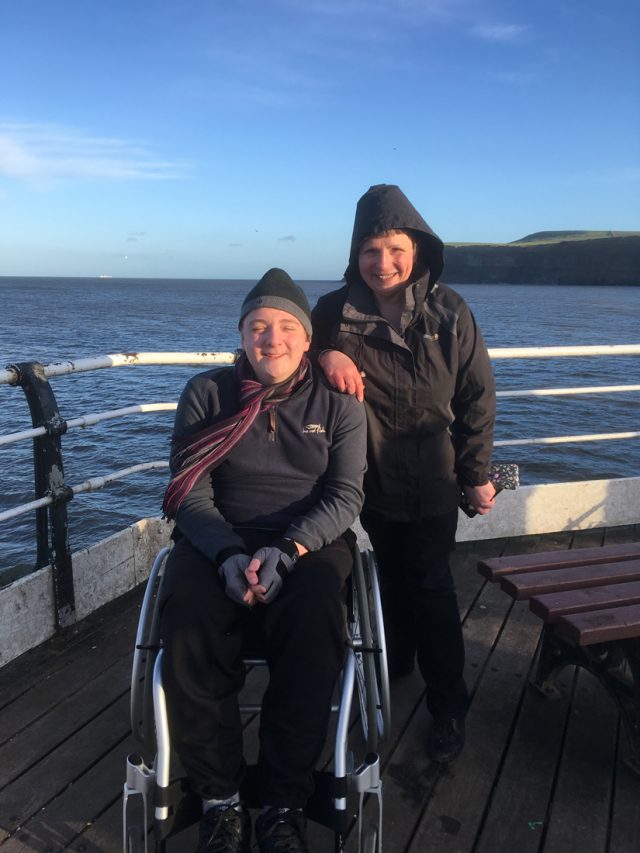 And Karen is incredibly proud of everything Ross has achieved since his accident. She said: "I'm so amazed at how hard he has worked and I don't think I realised how many lives he had touched. "When I'm feeling down, I just read the comments people have posted on the charity page again and it inspires me.
" I stayed up in Middlesborough with Ross, but all our friends and family were amazing. They were always in touch and visited and really kept us going."To donate to Ross' fund, visit https://www.justgiving.com/crowdfunding/ross-smith-bolton

© Press Association 2018