Wife resuscitated her obese husband - then he lost so much weight colleagues didn't recognise him
23rd Feb 18 | Real Life
After XXXL Ty collapsed on the sofa, he realised he needed to get healthy - and now he is unrecognisable.
An NHS worker who had to resuscitate her obese husband after he suffered a cardiac arrest has told how he lost so much weight work colleagues thought he was a new member of staff.
Margaret Beattie, 48, from Basingstoke, Hampshire, was forced to give Ty Gould, 46, CPR for eight desperate minutes after he stopped breathing.
Ty, then a size XXXL and weighing a huge 18 stone, collapsed on the couple's sofa and let out a "roaring choke sound" Margaret said.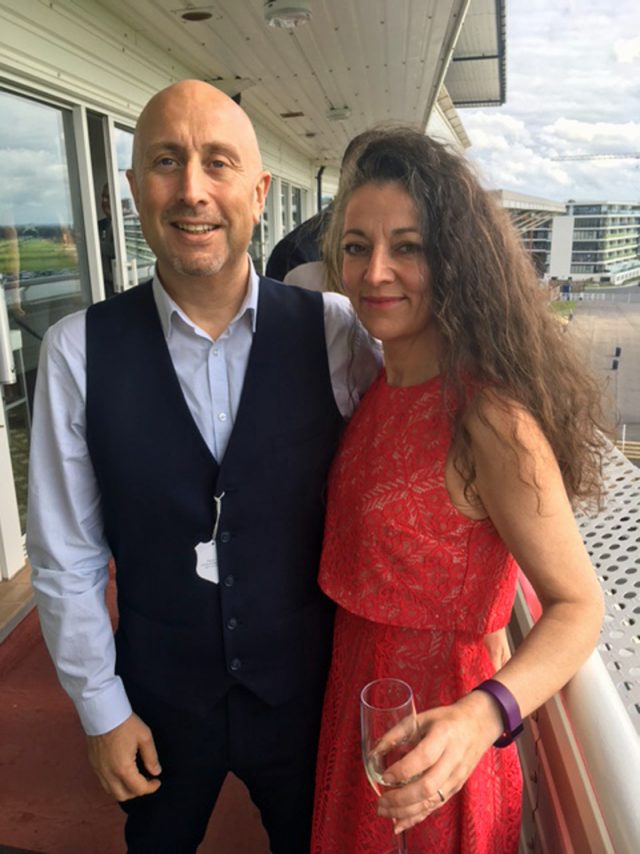 She went on: "His eyes were rolled into the back of his head, like he was having a seizure. He wasn't breathing. It was terrifying."
Margaret, an NHS health care manager, managed to call 999 and gave Ty heart compressions until the paramedics arrived and revived him.
Ty was rushed to Basingstoke Hospital where doctors said he had a massive cardiac arrest caused by cardiomyopathy, a heart disease where the walls of the heart chambers have become stretched, thickened or stiff, which affects the heart's ability to pump blood around the body.
Kept in for three days, he was discharged on 4 October 2016.
Then, at a check-up three months later, medics told Ty he must lose at least five stone to live a longer life.
Ty said: "I was in shock. It sounded like so much to lose, I had no idea where to start."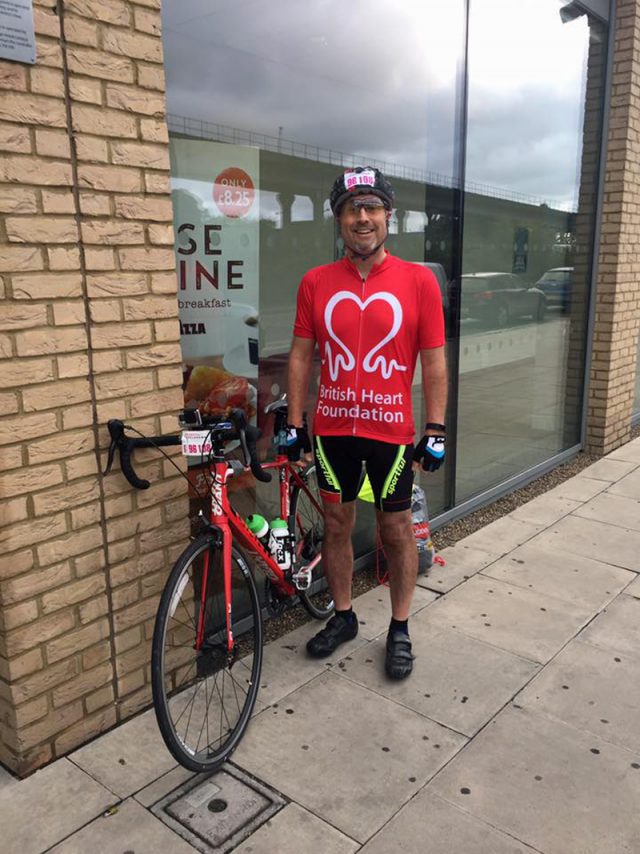 Ty, who is 5ft 10ins tall, had been obese for more than 20 years. His friends had long before nicknamed him "big man".
But the couple joined a Weight Watchers class together and he smashed that seemingly impossible target – overall losing an incredible six stone 10lbs.
Margaret, who took up healthy eating with him, has shed two stone 2lb too.
"Ty looks like a completely different person to the man I met almost 20 years ago," she said. "I look at him and can't believe what an incredible transformation he has had.
"People cannot get over how different he looks, some even ask if he is seriously ill with cancer because of the dramatic weight loss. But he has never been healthier."
Ty added: "I've always been a big lad but never to the point that I thought I was unhealthy. I don't just look like a different man, I feel like one too. I am so much happier with the way I look now."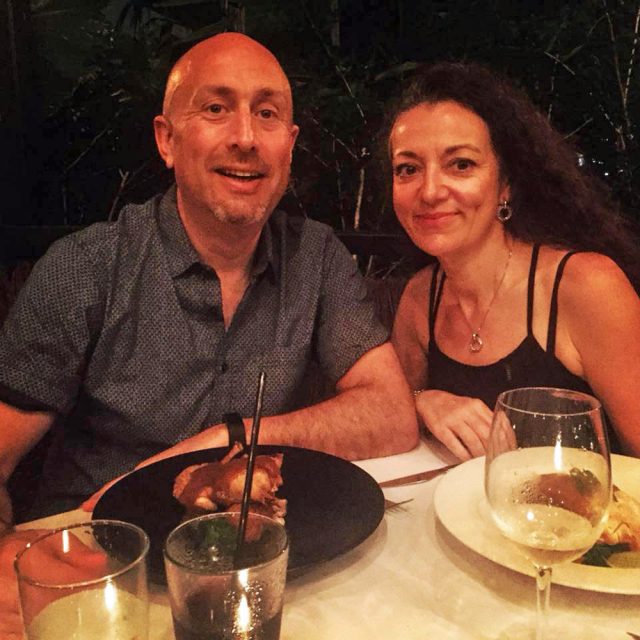 The transformed pair met at a friend's wedding in 1999 and despite Ty's then 16 stone weight, Margaret fell for the operations manager's charm and sense of humour.
"His weight didn't bother me," Margaret smiled. "He was stocky but also really gorgeous and funny.
"He'd been married before and said he'd started putting on weight in his 20s but couldn't shift it."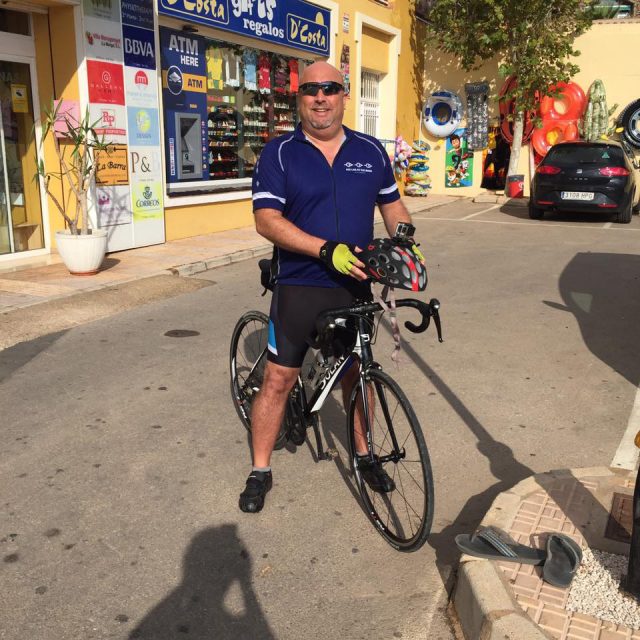 Moving in together, the pair shared large-portioned dinners of pork belly and roast chicken and regularly enjoyed three-course meals out.
"Neither of us ever had breakfast or lunch, but we'd snack on chocolate and crisps from the vending machine twice daily before making double portions each in the evening," Margaret, who married Ty in 2007, said.
"We never really thought we were unhealthy, but our weight started to creep up and before we knew it, I was wearing size 14 clothes and Ty XXXL."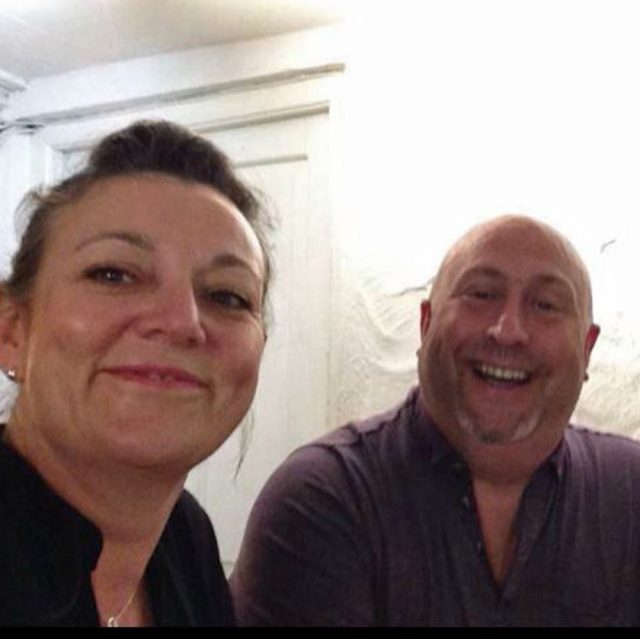 But then in July 2014, Ty was given a first wake-up call when he was diagnosed with heart failure.
"Ty had been to the GP with a chest infection but despite being given antibiotics, he was still waking up in the night struggling to breath," Margaret explained.
"I made him go back to the doctor who sent him straight for a heart scan, through private health care at his work."
Margaret was working that day – until she received a call from Ty's medical team who said she urgently needed to get to Baisingstoke Hospital.
There, the pair were told that Ty had dilated cardiomyopathy where the heart is unable to pump blood around the body properly.
Ty who weighed 19 stone – his largest weight ever – was told to shed the pounds.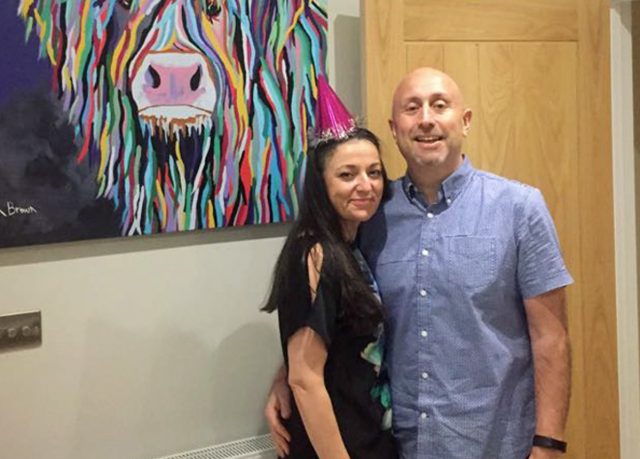 So he stopped drinking beer, started cycling up to 100 miles a week and managed to shift two stone, before putting a stone back on.
Unfortunately, that was not enough to stop him being on the brink of death two years later, in October 2016.
The couple had just returned from a from a week's holiday in La Manga, eastern Spain where Ty had cycled daily and felt healthy.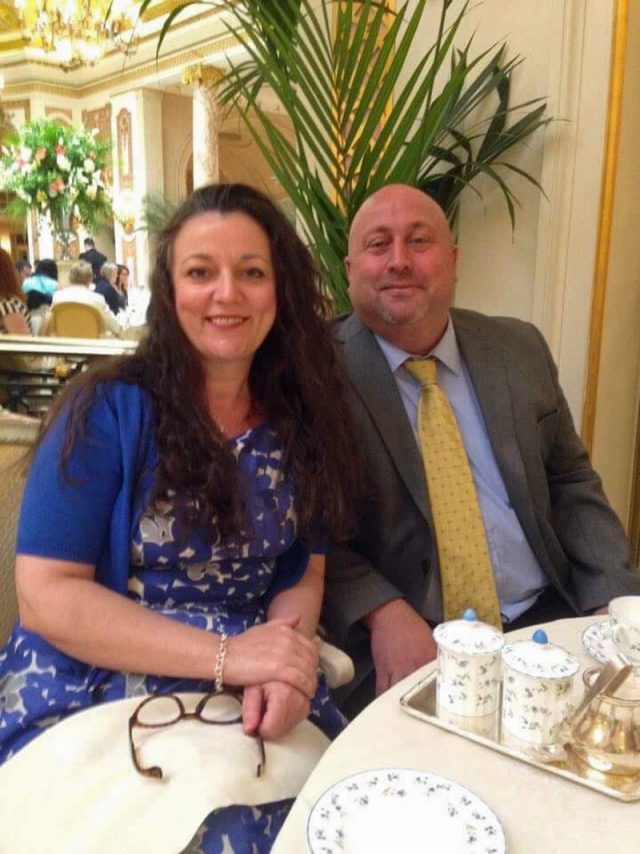 But the next morning, when Ty was on the sofa having his morning cup of tea, Margaret was sat next to him when he let out a roaring choke sound "like someone was gasping for air" and realised in horror Ty had stopped breathing.
"I called 999 and then started resuscitating him for eight minutes," she said. "Thankfully, he started breathing again but the whole situation was horrifying, I never imagined I would be doing CPR on my own husband."
When he reached the cardiology department at Basingstoke Hospital, he had an angiogram, which is an X-ray used to check the blood vessels and an electrocardiogram (ECG) to check his heart's rhythm.
When Ty made it back home, the couple immediately cut back on their portion sizes and cut out the snacks.
Then in January 2017, they decided to join Weight Watchers after discovering Ty could get a free referral for a 12-week course because he was classed as obese.
Ty said: "Margaret said she would join Weight Watchers with me, as support. She weighed 11 stone 7lb and waned to slim down too."
Amazingly, in just over a year the pair have lost eight stone 12lb together.
By cycling 120 miles a week and eating a healthy breakfast of porridge, a prawn and salad sandwich for lunch and fresh meals like turkey chilli with lean mince for dinner, and cutting out the snacks, the pair are transformed.
Ty had a pacemaker fitted to treat his abnormal heart rhythm when he was discharged from hospital.
Now has been told his heart is operating normally. And he looks so different sometimes people he has known for years don't recognise him.
He said: "I sat next to a woman at work the other day and she asked me if I was new to the company. I laughed as I have known her for a long time – but she hadn't seen me for 18 months because she has been working elsewhere and had no idea who I was.
"I've had others who have been away and come back and just stare at me. I know they are thinking,'I've seen you somewhere before, but can't place you' when actually we'd known each other for years."
© Press Association 2018