Businesswoman who saw GPs 20 times was only sent to hospital after threatening to complain - and then learnt she had lung cancer
26th Feb 18 | Real Life
After being scanned at hospital, Catherine Cook learnt her lung and ribs were "eaten away, as if by caterpillars".
A businesswoman who saw GPs 20 times – only being sent to hospital after threatening to complain – discovered she had stage three lung cancer, which had eaten away her ribs, like "a caterpillar."
Subsequently told she was not suitable for surgery, Catherine Cook's "death sentence" was reprieved, thanks to a top London specialist, who removed her unusual Pancoast tumour.
Now in remission, five years on, student lettings manager, Catherine, 55, of Suffolk, said: "Doctors where I lived in East Anglia suggested that surgery would not be an option, because the tumour was too close to my spine. They said they couldn't operate."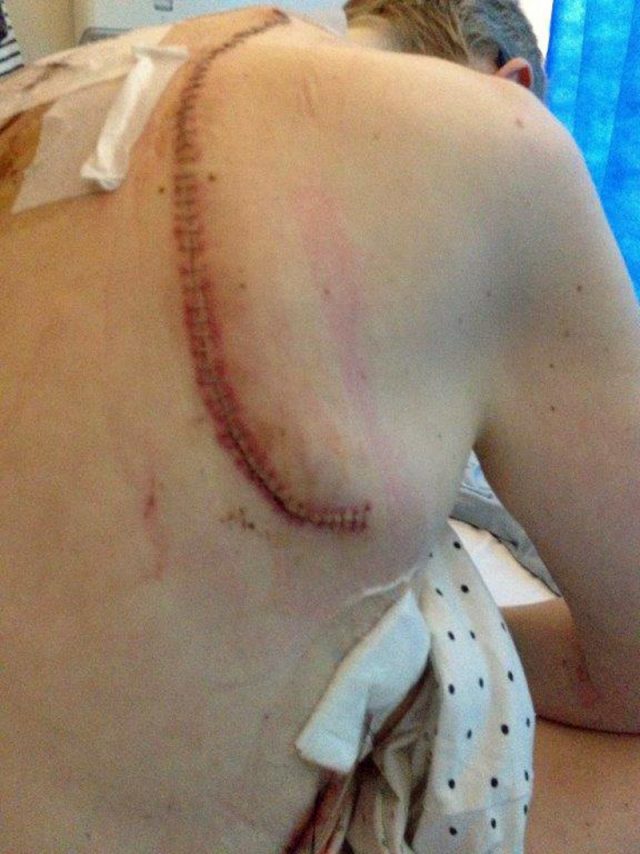 Fortunately, mum-of-two Catherine's son-in-law, a doctor, arranged for her to see renowned surgeon, Tom Routledge, from London's Guy's and St Thomas' NHS Foundation Trust, at his private clinic in nearby London Bridge.
After he confirmed that surgery was possible, in February 2013, he operated on her as an NHS patient at Guy's Hospital in central London, removing three of her ribs and half her right lung, in order to cut out her plum-sized tumour.
"I was devastated when I was first told surgery wouldn't be possible and never thought I'd be here today," grinned Catherine. "Amazingly and against all the odds, here I am."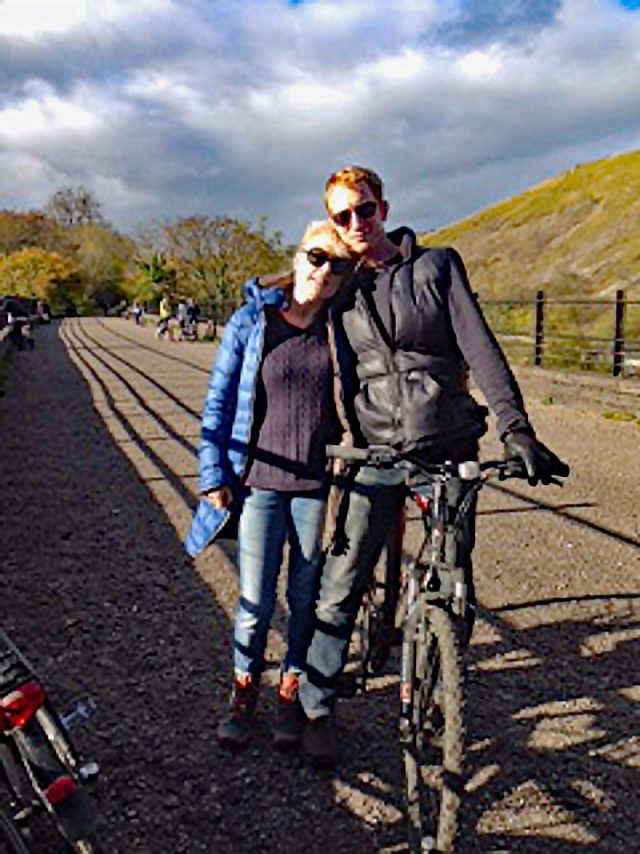 She added: "I went from being told in December 2012 that the cancer was effectively terminal, to having the tumour removed."
Catherine's nightmare began in February 2012, when she started experiencing tight pains in her chest and shoulder, which intensified over the following six months.
By the time she started dating property maintenance manager Ian Land, now 44, a long-term friend, in June that year, she was in agony and, by her own admission, "basically addicted to painkillers."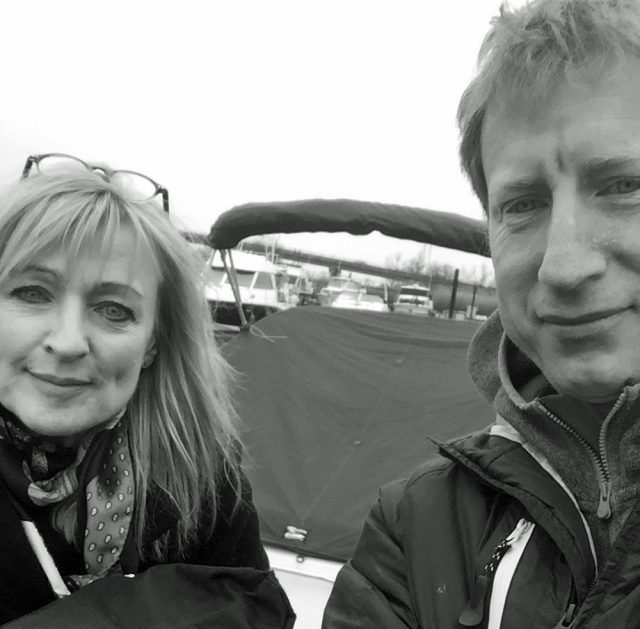 "I'd been back and forth to the doctor numerous times, but had not been referred to hospital," she said. "By August 2012 I was desperate to be referred to hospital.
"I remember going into the surgery and yelling, 'If you don't refer me I'll call the CPS (Crime Prosecution Service).'"
After that, she was sent to Norfolk and Norwich University Hospital, where a scan revealed a 4cm by 5cm tumour on her right lung.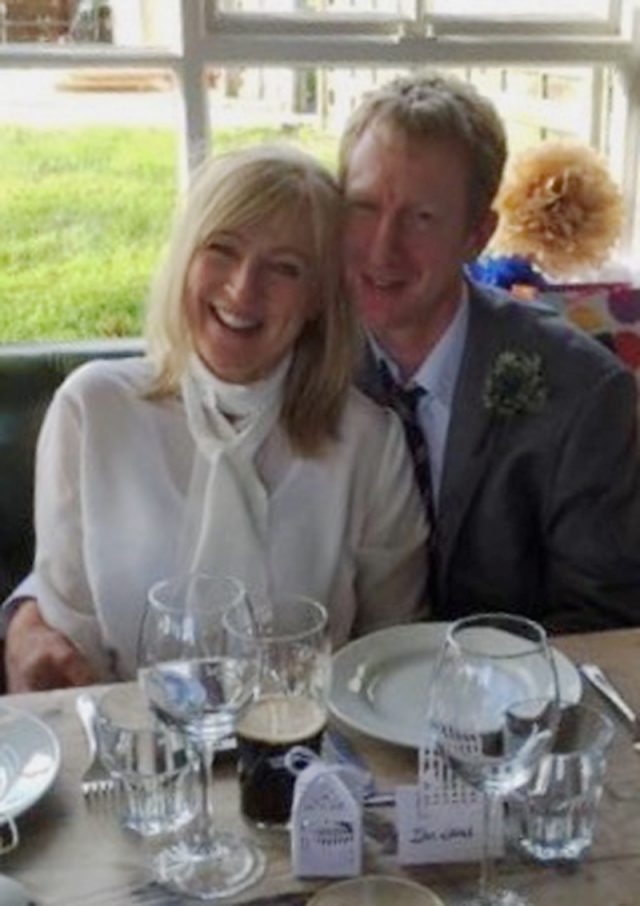 It was a Pancoast tumour which, according to Cancer Research UK, is a rare type of lung cancer. It starts in the top part, or apex, of the lung, and usually spreads into one or more structures in the top part of the chest. This can include the top or thoracic ribs.
"When the scan came back, it looked like my ribs had been eaten away," she continued. "It looked like they'd been chewed on by a caterpillar."
It was a few more weeks before Catherine was told she had grade three, adenosquamous carcinoma lung cancer – a rare type of non-small cell lung cancer.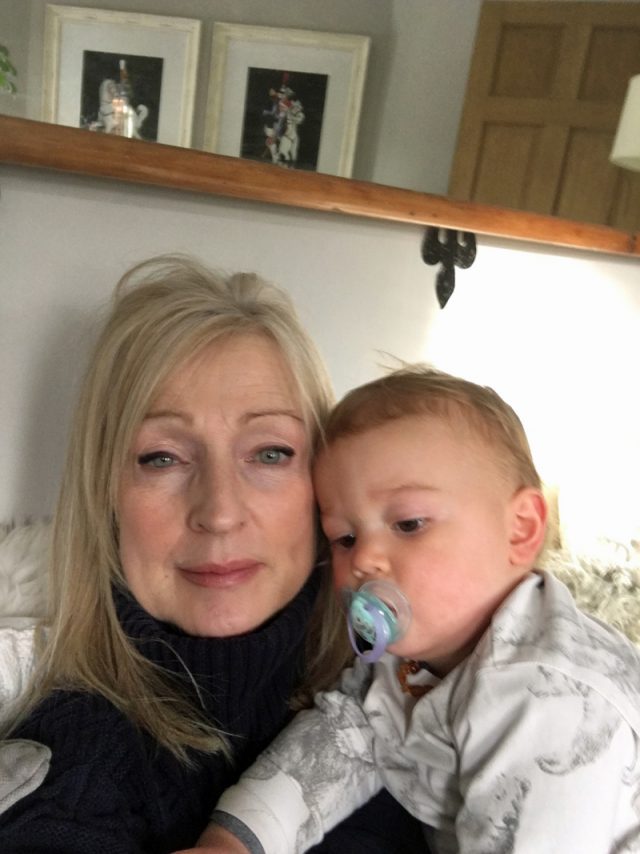 "When I found out I was devastated," she recalled. "I just sat and cried."
Convinced her tumour was a result of her smoking, Catherine now fiercely opposes the habit.
"I started when I was 10," she explained. "I used to pinch my mum's cigarettes. I was really a little street urchin, running around, stealing cigarettes. For 40 years, I smoked five a day, but as soon as I was diagnosed, I stopped. Now, even the smell of smoke makes me feel sick."
After being diagnosed, she was given radiotherapy and chemotherapy at Norfolk and Norwich University Hospital, causing her to lose her hair.
Desperate to beat the disease, she was heartbroken when she was told the tumour was too close to her spine for surgery to be feasible.
"Hearing that was devastating," she said. "I knew I needed the tumour to be cut out, to give me a chance of surviving."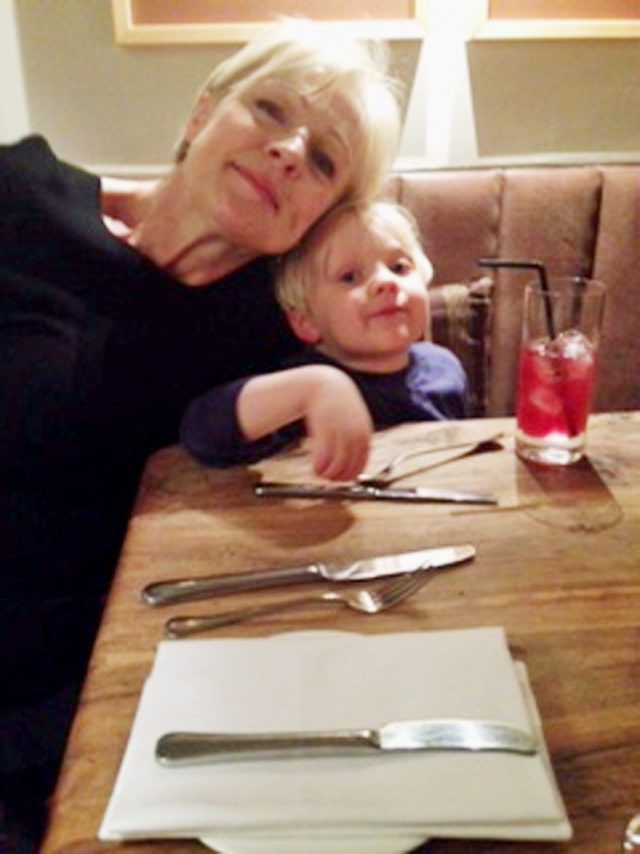 But, after her son-in-law, who is married to her daughter, Lauren, 30, contacted thoracic cancer surgery specialist Mr Routledge in his capacity as a private consultant, in early 2013 everything changed.
He felt surgery was possible and referred her to Guy's Hospital as an NHS patient, scheduling her operation for February 15, 2013.
Only weeks earlier, not only had she been told surgery would not be feasible, but she had been advised to go for what could have been a 'final' Valentine's Day meal with Ian.
"We went to Wagamama's in Embankment on Valentine's Day," she said. "But, thankfully, it wasn't our final meal, because Mr Routledge - who is my hero - removed the entire tumour."
Waking from the complex surgery, she was delighted and, after three weeks in hospital, she was allowed home.
Scans soon after showed she was cancer-free - and now, five years on, following repeated check-ups, she is in remission.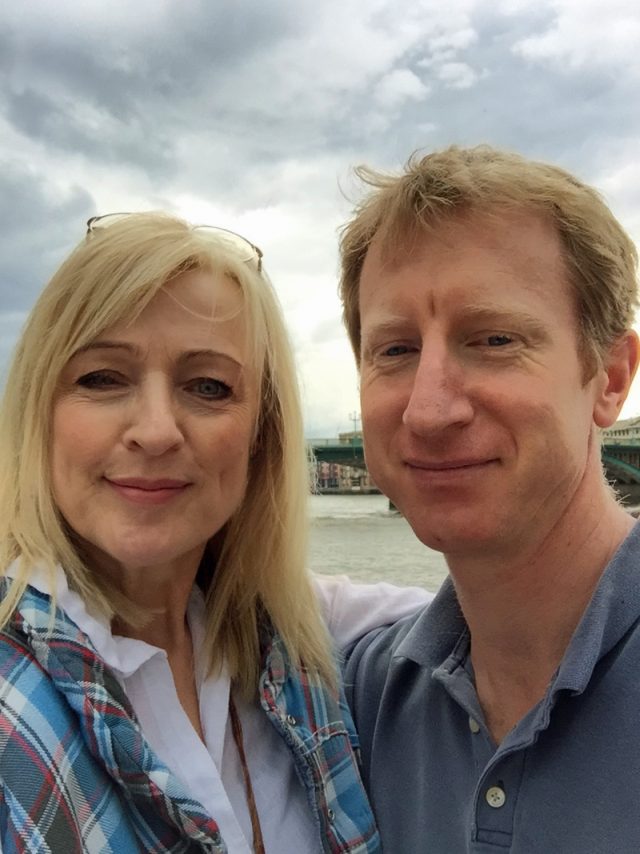 "It was just incredible. I still can't quite believe everything that happened to me," she said.
"I'm back at work and busy helping to look after my wonderful grandchildren and my rescue dogs Dudley, Tilly and Vince. My life is busy and full and I relish it all."
Mr Tom Routledge, consultant thoracic surgeon at Guy's and St Thomas' clearly remembers treating Catherine.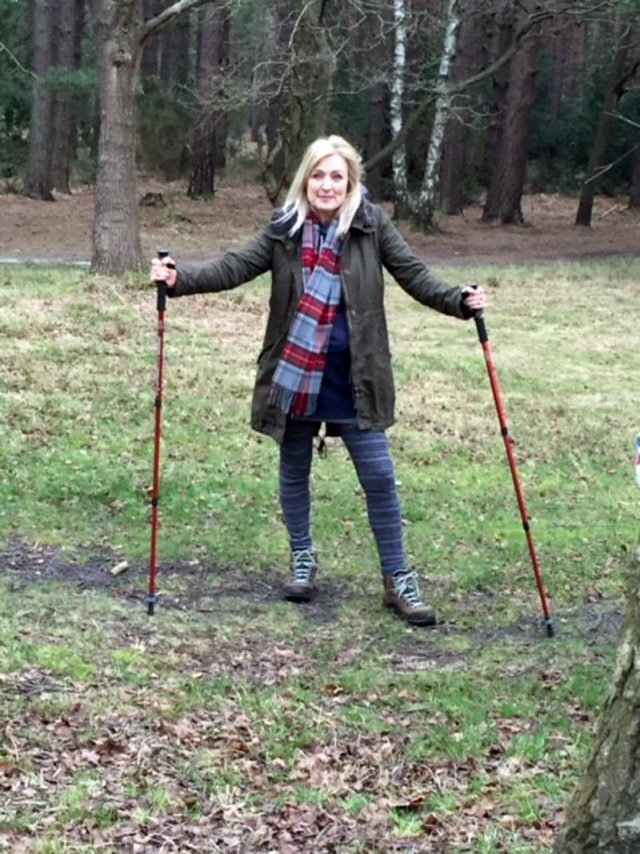 He said: "I remember Catherine very well, as her surgery was quite complex.
"She came through a difficult treatment with bravery and fortitude and it has been a pleasure for me and my team to care for her."
A spokeswoman from Norfolk and Norwich University Hospital Trust said: "We welcome Catherine Cook to get in touch with us to discuss any issues she may have in regards to her care at the Norfolk and Norwich University Hospital (NNUH). Catherine can do so by getting in touch via complaints@nnuh.nhs.uk."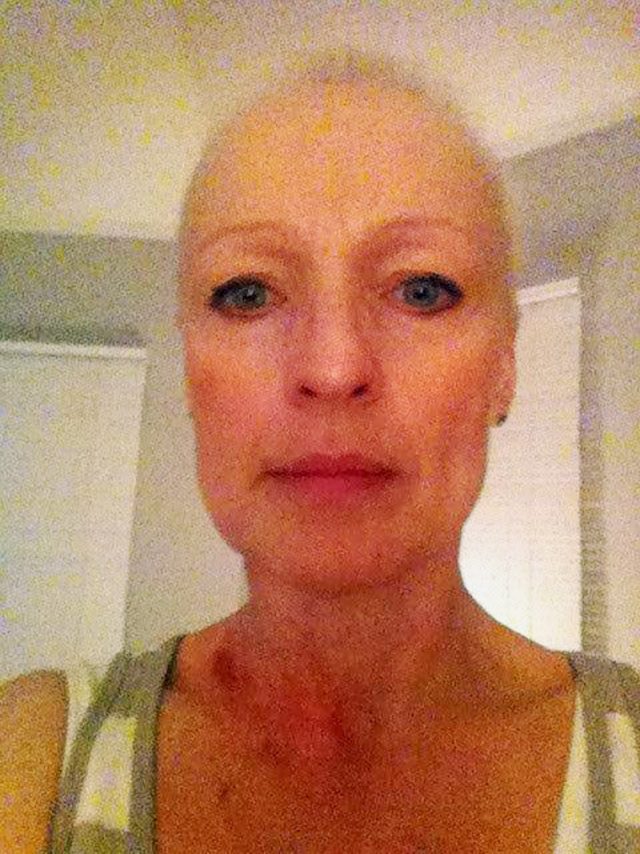 Catherine is supporting Cancer Research UK's Race for Life in partnership with Tesco. Take part in one of over 300 events across the UK and help beat cancer. Every pound raised, from £10 to £100, will make a difference. Sign up at raceforlife.org
© Press Association 2018