Irish primary school evacuated after HUGE sinkhole appears
24th Sep 18 | News
The holes are thought to have been caused by the collapse of a disused mine.
A primary school has been evacuated after a suspected mine collapse caused major sinkholes to appear at a nearby sports field in Co Monaghan.
An urgent message was issued to parents to collect their children from Drumgossatt National School near Carrickmacross after the sinkholes appeared overnight.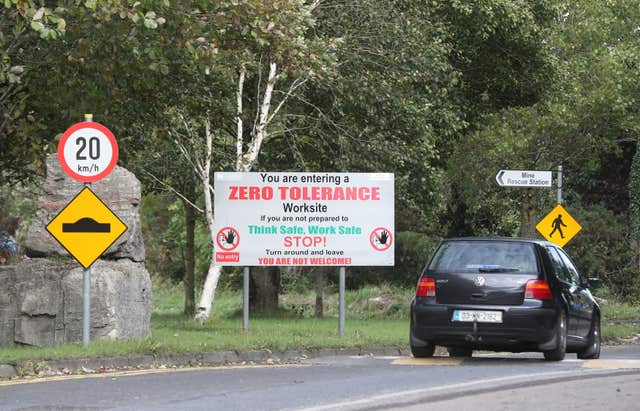 It is understood the large sinkholes were caused by the collapse of the old Gypsum Mine.
Photographs of the scene show major damage caused to grounds and building of Magheracloone Gaelic Football Club.
In a statement, Gardai said: "Gardai are at the scene of an incident at Macheracloon, Co Monaghan.
"The Kings Court to Carrickmacross road R179 is currently closed and diversions are in place. A local school has been evacuated as a precaution."
In a statement, the Health and Safety Executive said: "We are aware that an old section of the Gypsum mine in the area (no longer in use) has collapsed.
"We are not aware of injuries as a result and we will follow up with the company as appropriate."
Staff at Drumgossatt National School posted on Facebook: "Due to the collapse of the Gypsum Mine in the area of the community centre, the school will close immediately.
"Can parents please collect children as soon as possible."
A spokesman for Magheracloone Mitchells said that the pitches, community centre and car park have been closed for the "foreseeable future" following the incident.
The spokesman added: "Nobody is to enter the grounds under any circumstances."
Gyproc has been contacted for comment.


© Press Association 2018