SoulCycle has landed in London: I tried the cult spinning class and here's what I thought
17th Jun 19 | Lifestyle
The buzz of SoulCycle arrived long before the studio opened in the capital. But is it all that? Kerri-Ann Roper hopped on a bike to find out.
In Amy Schumer's film I Feel Pretty it's a tumble off a bike in a SoulCycle class that changes her life.
So on hearing the indoor cycling fitness phenomenon was coming to London, I couldn't resist trying it to see if it's as transformative as Hollywood makes out.
Here's what you need to know…
What is it?
It's a 45-minute indoor cycling class that's about more than just the sweat. SoulCycle takes a more holistic approach to exercise and aims to give riders a "complete mind-body-soul experience that builds human connections".
And it's clearly doing something right. It has a legion of celebrity fans, among them David and Victoria Beckham, Beyonce, Michelle Obama, Madonna and Lady Gaga. The list goes on.
Started in Manhattan on the Upper East Side in 2006, the new London location in Soho is the brand's first studio outside of the US and Canada.
"If I go back to what SoulCycle is, it's about connection, it's about music and it's about commitment," says Marvin Foster Jr, a master SoulCycle instructor and the brand's director of global talent acquisition.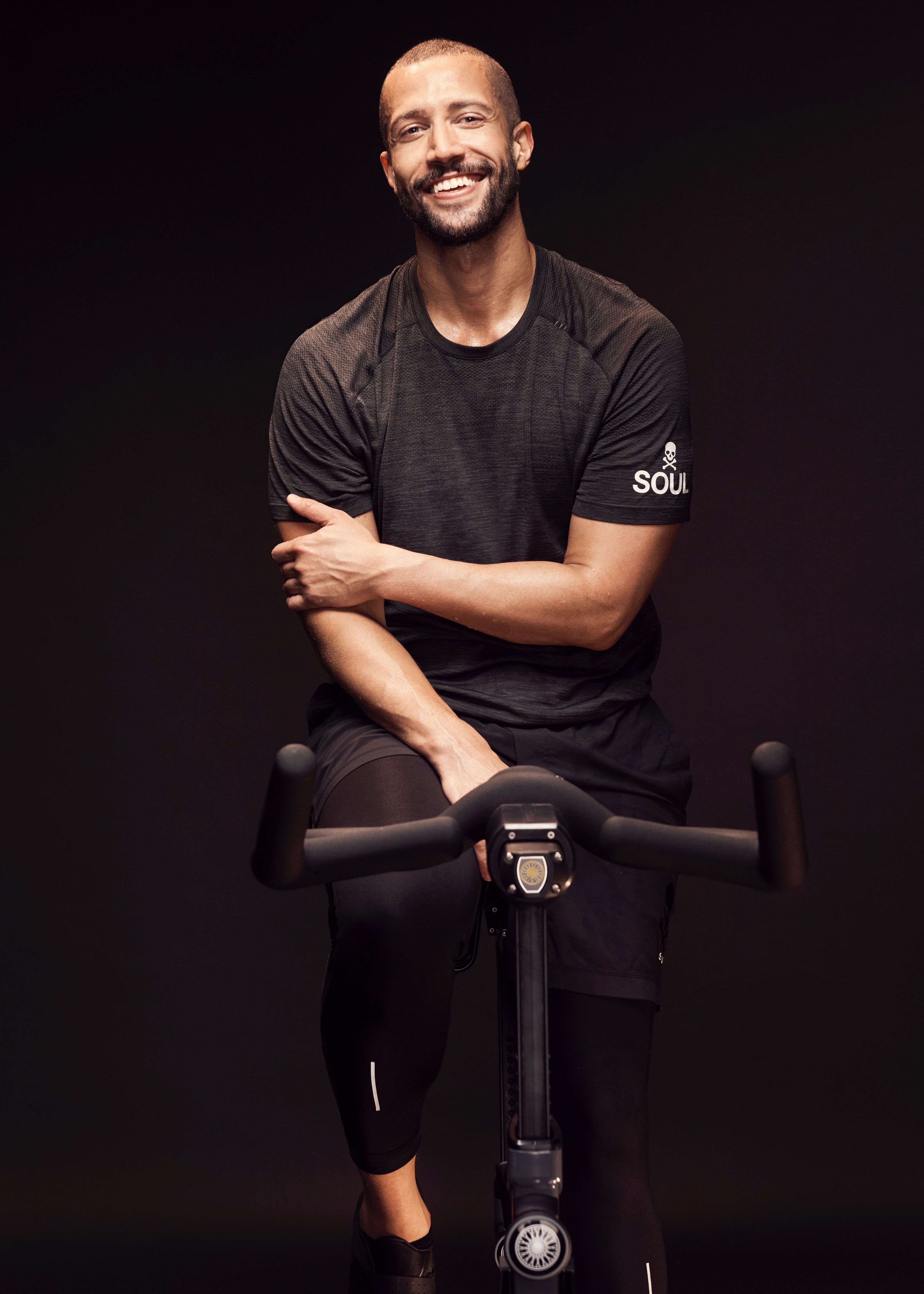 He explains: "Music is the world's language. [It's] like a connective tissue as a relatability and I think at the end of the day people just want to feel good. I think this provides a platform for people to feel good, for a healthy lifestyle".
How is SoulCycle different to other fitness experiences?
The Soho studios are plush, with a capital 'P'. The products in the changing rooms ooze luxury, and if you need to spruce up post-class, there's every electrical beautifier (straighteners, hairdryers etc) you could ever need. If you've forgotten a water bottle, you can hire one – but the impressive water filters make it worth having your own with you.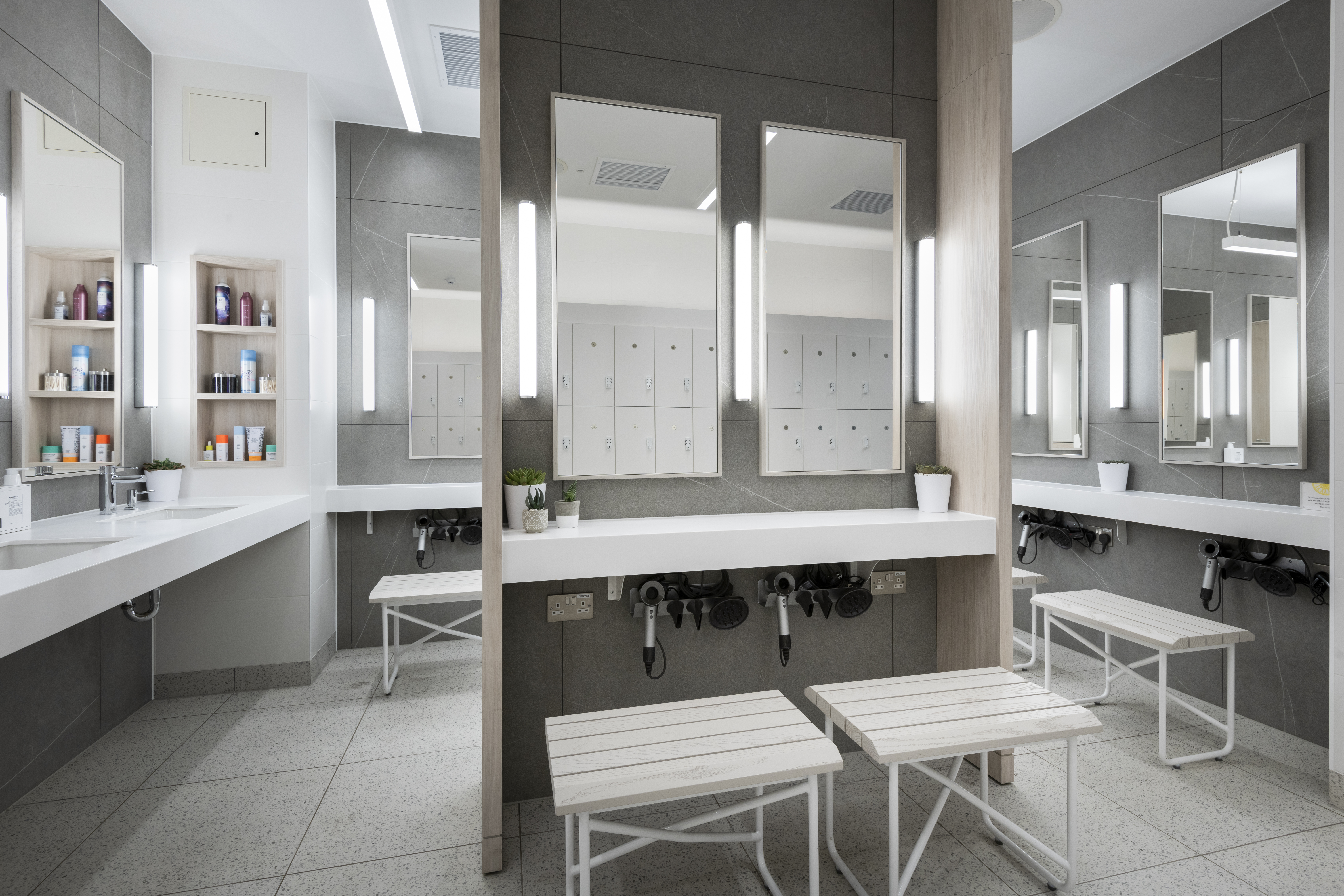 Then there's probably the most crucial element – the instructors. Asked about SoulCycle's differentiation factor, Foster Jr agrees. "It's our instructors, it's our talent. If I had to equate [the instructors] to a drink, it has to be two parts – one part has to be an 'it' factor, which we call a soul factor, and the other one has to be relatability.
"I want my teachers to be inspiring and aspirational, but I also want to feel like I can kick it with you and have a beer after class," he says.
So, what is a SoulCycle class really like?
I was worried I was walking into a studio that would be crammed full of sculpted, supermodel-esque riders sporting two-piece gym outfits, who don't even break a sweat. But the atmosphere was anything but that.
On arrival, you check-in and get given a pair of riding shoes in your size. One look at the clip-in cleats and I started sweating thinking about how I'd get them attached to the bike, but that turned out to be a total non-issue.
You're given a bike number and once you get into the studio (which is basically rows of bikes in tiers, with an instructor at the front), there's help on hand to get you set up.
If I'm really honest, I wasn't sure how I was going to feel about a more 'holistic' approach to indoor cycling. Every other class I've done is about pushing it up the peaks, going for it on the sprints and wiping away the sweat when you get off the bike.
The 45-minute class is a mix of cycling to various tracks – from faster to less upbeat tempos – with a weights session to work the upper body near the end.
It has to be said, SoulCycle engaged my mind and body in a way I hadn't anticipated. Sure, you cycle to music, but that's only a part of it. There's candle light which is oddly calming and the instructors encourage you all the way without screaming at you to do so. They urge you to focus on your mental self, as well as the physical. And it works.
I was high-fiving complete strangers next to me without feeling incredibly cheesy, and the collective energy in the room felt different. It wasn't just about the sweat.
What else do you need to know?
SoulCycle is now open in Soho, London. It's not cheap, but you can sign up as a new rider and get your first class for £16. There's also a Soul Starter package which is three classes for £50.
After that, the pricing varies, but if you wanted to book just one class (if you've already done the new entry/starter ones) then you're looking at £24 for one class and £110 for five.
You can find out more at soul-cycle.com/London
© Press Association 2019