As Top Gear stars travel Sri Lanka in tuk-tuks, here's how you can too
24th Feb 19 | Lifestyle
Chris Harris is on a mission to show Matt LaBlanc the wonders of the humble tuk-tuk. Here's what to do if he convinces you too...
If you've been to South or Southeast Asia, then odds-on you've travelled in a tuk-tuk.
Even if by some miracle you haven't, you've at least seen them – small, motorised three-wheelers with open sides (technically called 'auto rickshaws') that swarm through many Asian cities like angry bees. Named after the sound of their two-stroke engines, tuk-tuks are manoeuvrable, strangely charming, and possess a car horn loud enough to wake the dead.
Tonight's episode of Top Gear, the second in the series, will wend its way around Sri Lanka showcasing the best that the tuk-tuk has to offer – from a high octane race in a tea plantation, to ascending steep mountain trails, and a don't-try-this-at-home game of tuk-tuk polo.
The versatile tuk-tuk comes out smelling like roses; its hapless drivers slightly less so…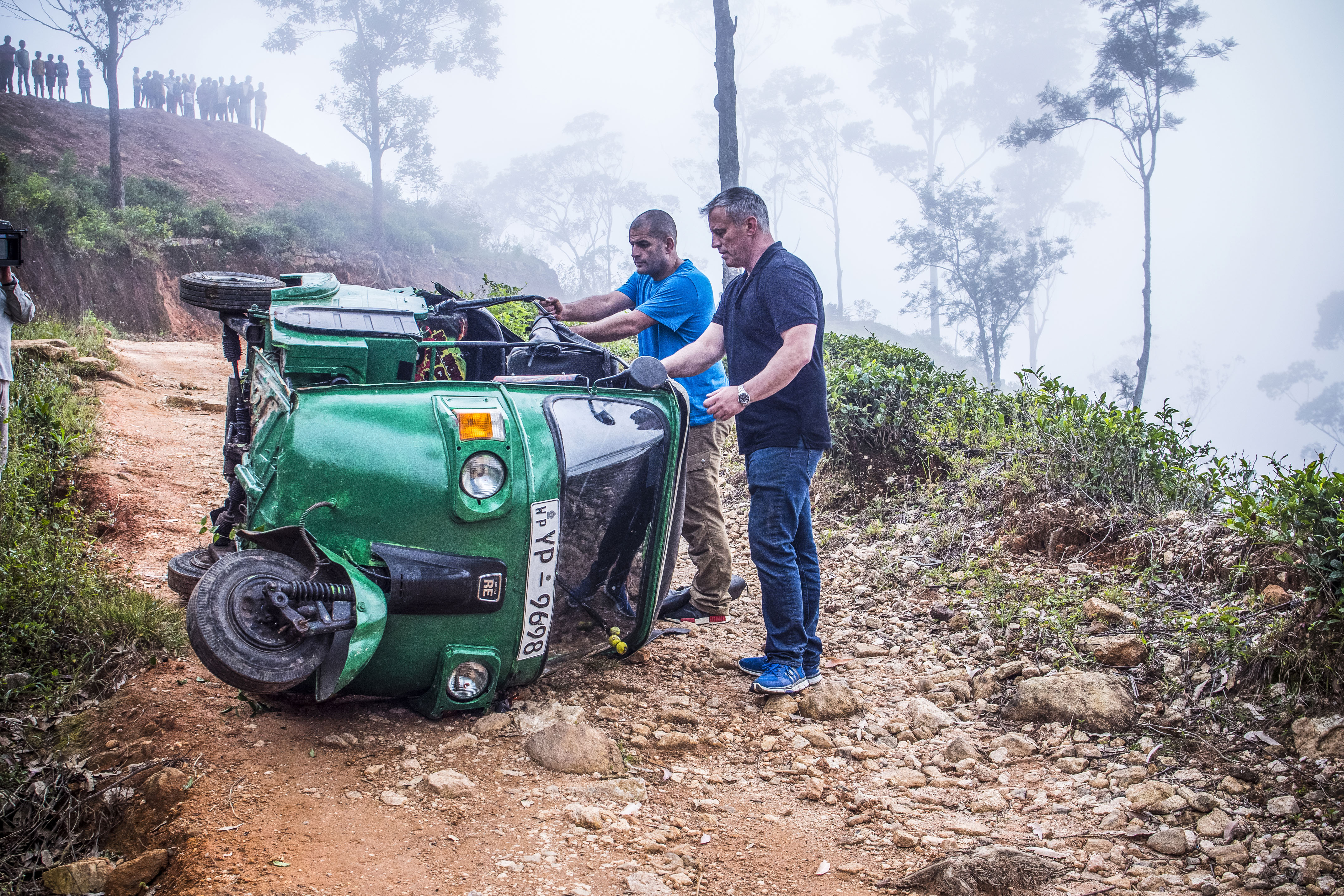 Why Sri Lanka?
We don't know if you've noticed, but there seems to have been a large spike in social media posts and pics from Sri Lanka recently. After a 25-year civil war which ended in 2009 and the devastation of the Boxing Day Tsunami in 2004, this now-harmonious nation is back on the tourist map, and pulling in more visitors than ever before.
Pad along golden beaches in searing tropical heat; spot leopards and elephants in verdant national parks; amble respectfully around pilgrims and monks in the country's many Buddhist temples; and kick back with a cuppa in the ethereal tea plantations of the Hill Country.
As for tuk-tuks, you'll be in good company. The island has more than a million of them.
How to do it yourself
If you want to follow in the tyre tracks of LeBlanc, the good news is that you can, in 'The Lanka Challenge'.
The event will be running in April and September of this year, requiring contestants to complete a 1,000km ten-day marathon around the country – all in a tuk-tuk decorated to suit their particular style.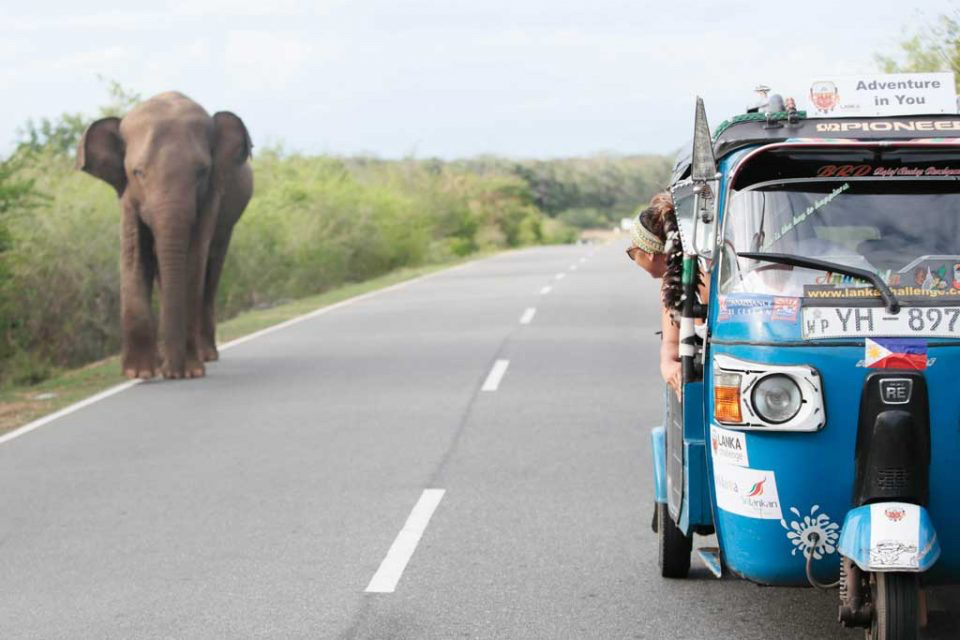 You'll follow one of two routes, both beginning in Colombo. The southern route aligns with the Sri Lankan tourist trail, passing through several major tea regions and surf spots, hugging the pristine sands of the southwest coast. The northern route takes the road less travelled, incorporating the historic Hindu city of Jaffna and the ancient rock fortress of Sigiriya.
Put on by adventure travel company Large Minority, entry costs £1,420 per person (flights not included) for a three-man team, which provides for your rented tuk-tuk, medical insurance, a welcome pack which includes a local SIM, all your accommodation, breakfasts and dinners, and a raucous farewell party.
Fancy dress is encouraged, while accommodation ranges from luxury hotels to campsites in forest clearings.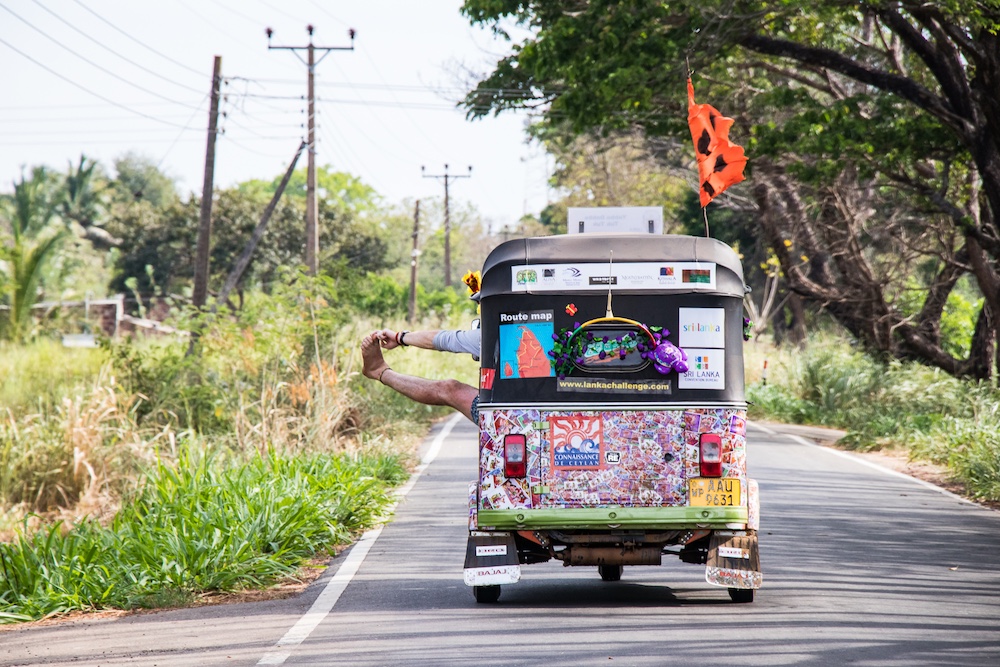 Tuk-tuks don't make for difficult drives – they're closer to go-karts than geared BMWs – but your trip kicks off with a training day to help you achieve mastery of your new vehicle.
Breakdowns are ten to the dozen, but a maintenance team should be within ten minutes of your tuk-tuk at all times, so it shouldn't take long to return to the roads.
And while you're at it, you can enjoy the extraordinary landscape and famously friendly people of the country named Lonely Planet's top travel destination for 2019.
Episode two of Top Gear series 26 air on Sunday 24 February at 8pm, on BBC Two and BBC iPlayer.
© Press Association 2019