Is this the UK's best bar? Here's our verdict on Three Sheets in Dalston, London
21st Feb 19 | Lifestyle
This is what you need to know about this gritty, no frills space, says Sam Wylie-Harris.
The top prize at the Class Bar Awards has gone to Three Sheets in the heart of Hackney. It beat the much lauded Dandelyan at Mondrian London hotel to claim the Bar of the Year award.
A pared-back neighbourhood bar with unfussy, minimal furnishings – we're talking bare bones and stripped back of all non-essentials – Three Sheets picked up the night's biggest accolade at what is historically the most important celebration for the UK bar industry.
Manchester-born owners Noel and Max Venning won the judges over with their cocktails "that are simple on the surface but complex underneath."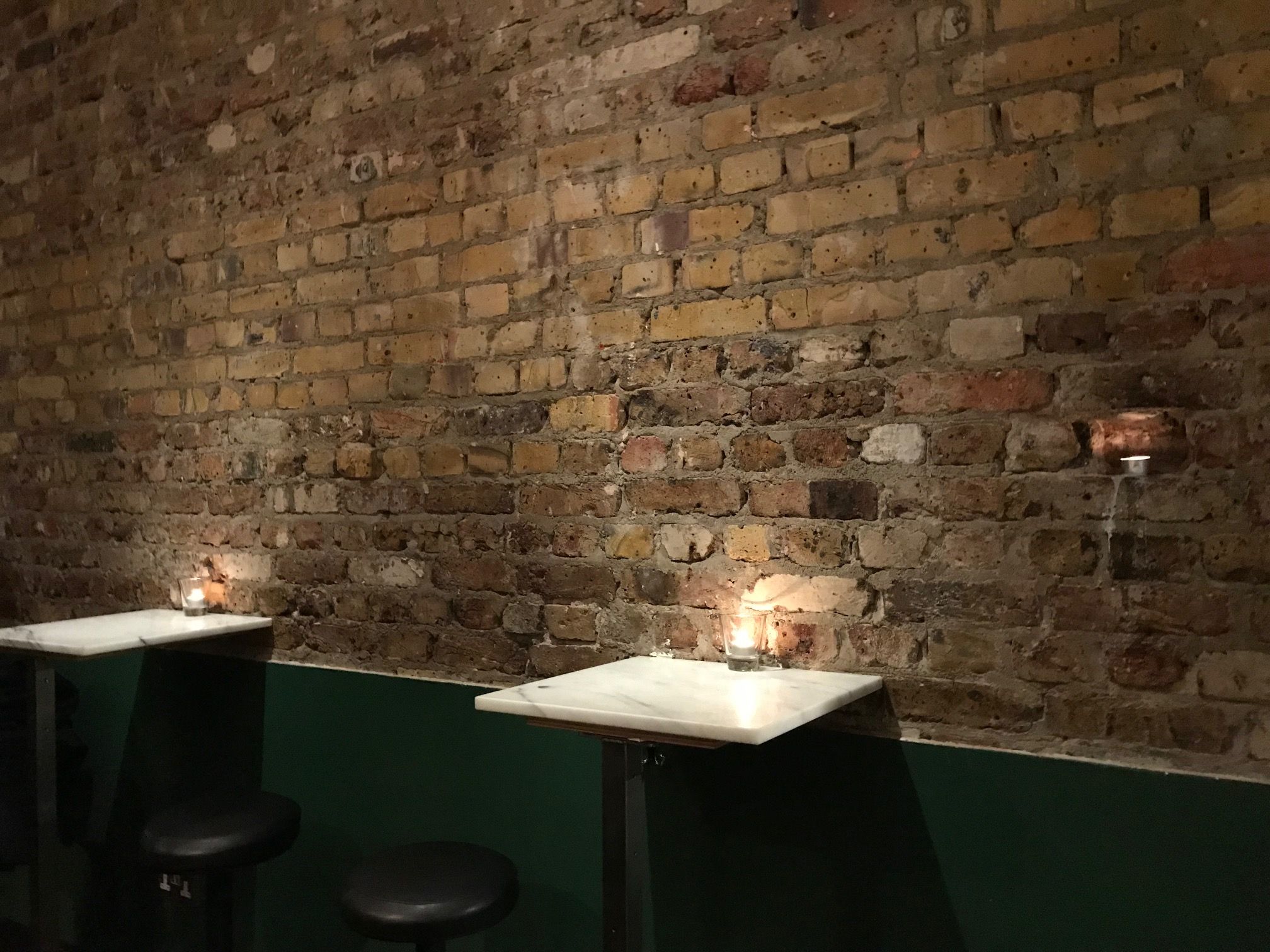 Combining an unpretentious vibe with cocktails that have taken on practically cult status, we headed down the Kingsland Road to see what all the fuss is about…
What's the crowd like?
Because it's small and compact, with the focus on the bar, people have to interact. Locals rub shoulders with young hipsters and off-duty bartenders. A nightlife destination, it's on the cocktail circuit of bars you need to visit, so expect an eclectic crowd, some of whom may have headed east from a swanky Mayfair hotel bar.
What's the vibe like?
There's a steady turnover, but it really gets going around 10pm. The bar can take 35 at a push and the music is a mix of old and new – with a good rhythm and pace to match the flow of conversation. Friday and Saturday are the busiest nights, and while you may be jostling to order a cocktail, no matter how busy the bar is, the team will aim to get you a drink within four minutes of ordering.
What are the drinks like?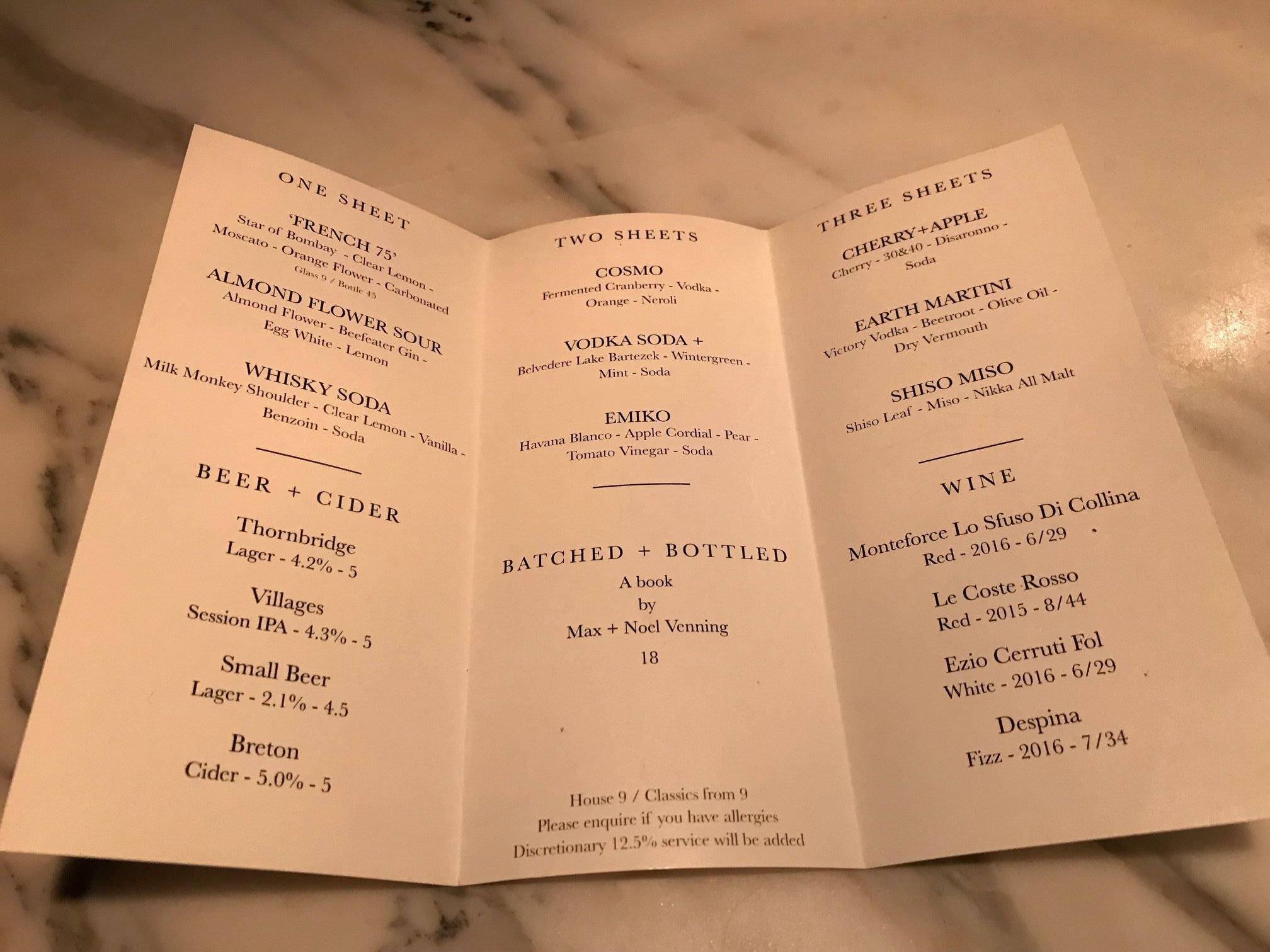 Max wants to take "the pomp out of cocktails" and create a relaxed, friendly space where you can chill out and have a glass of wine, a fun cocktail experience, but still enjoy five-star service you'd expect in say, The Savoy's American Bar or Connaught Bar.
The cocktail menu changes monthly and is divided into three sheets (see what they did there?), from light to bolder to more complex flavours as you move through the drinks.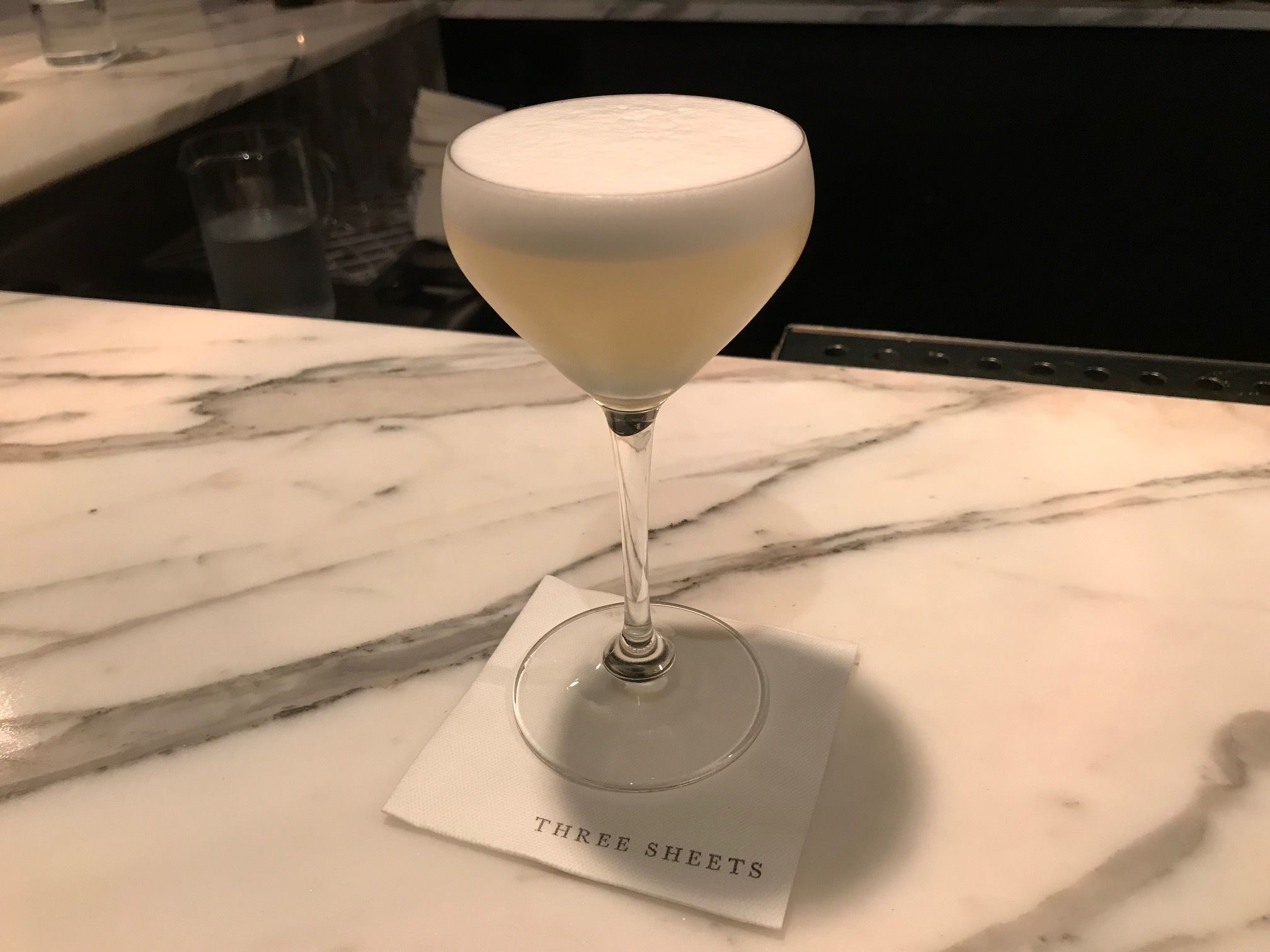 One of our favourite cocktails was the Almond Flower Sour – their take on a White Lady – and the flavours flowed beautifully, or, as Max describes it, they're "unified and singular, so you don't get a bit of this and a bit of that."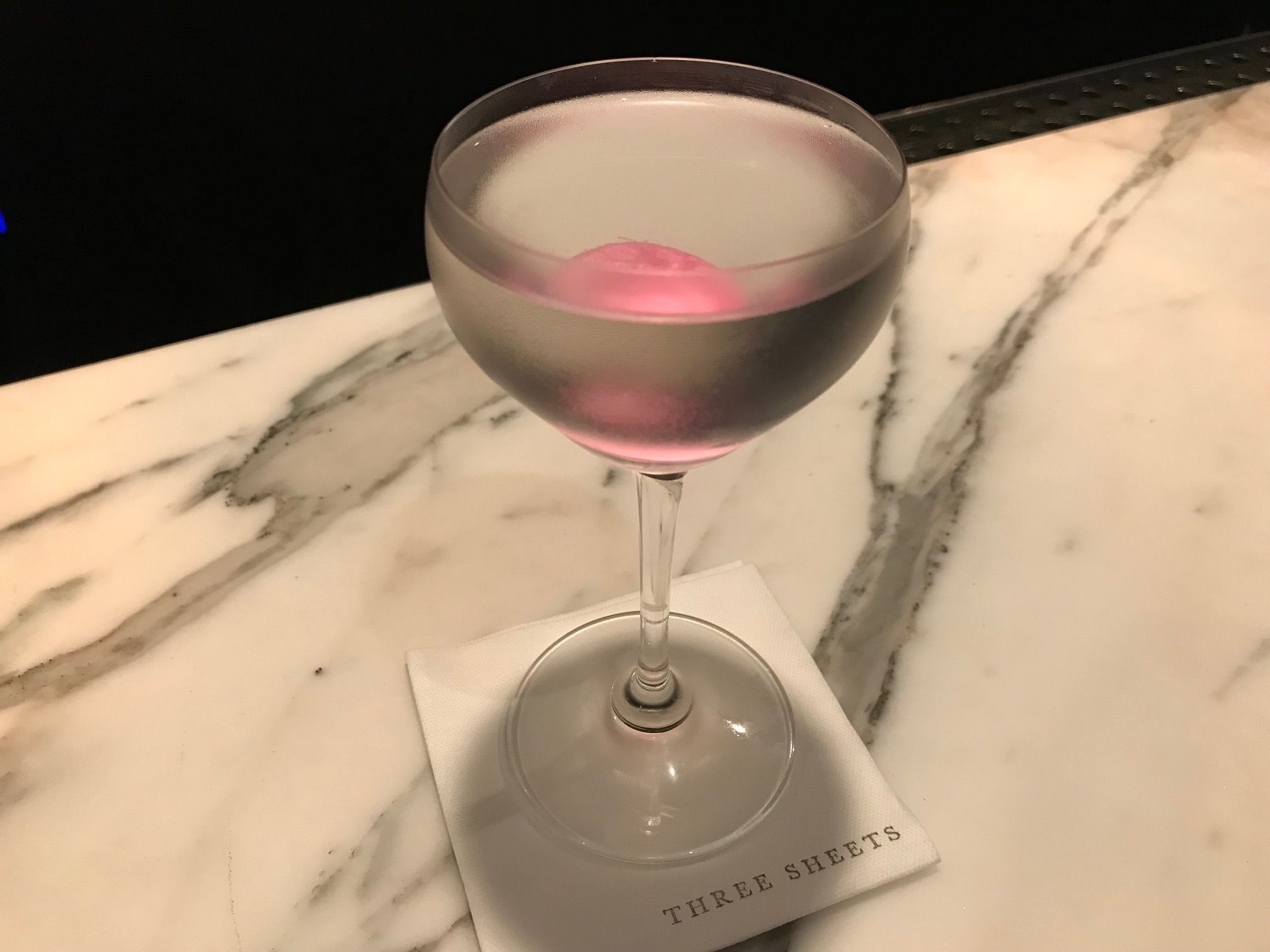 The Earth Martini – combining the earthy flavours of Victory Vodka (a London vodka distilled with unroasted, green coffee beans to impart a savoury, vegetal note), beetroot, olive oil and dry vermouth tasted, well, very earthy, so would definitely hit the spot for beet lovers.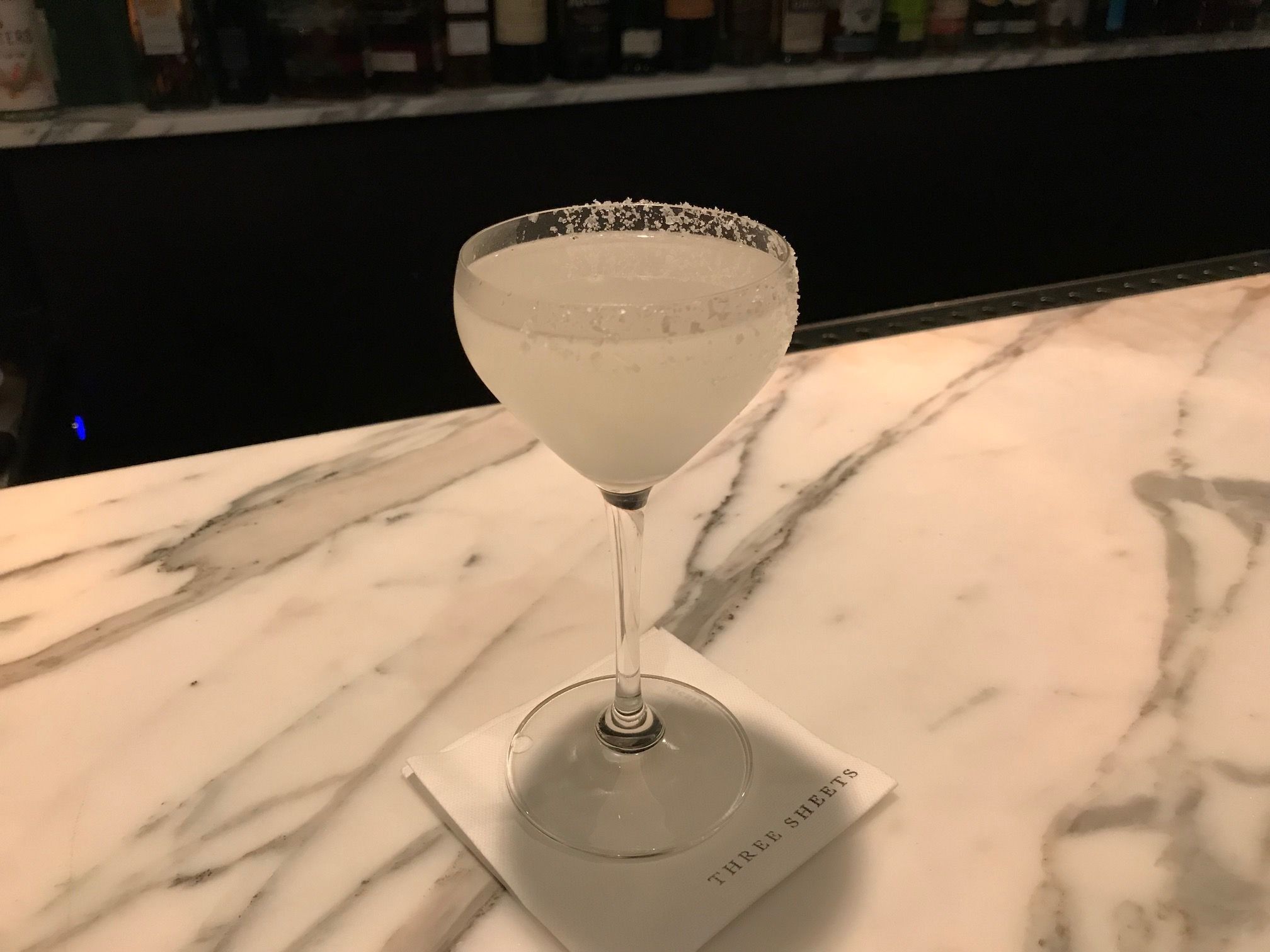 Along with quirky twists, they have to honour the classics and the margaritas were superb. Made with the luscious Ocho Blanco Tequila and Merlet Trois Citrus Triple Sec – crunching on the salted rim and chasing it with the tequila mix was excellent.
What's their hero serve?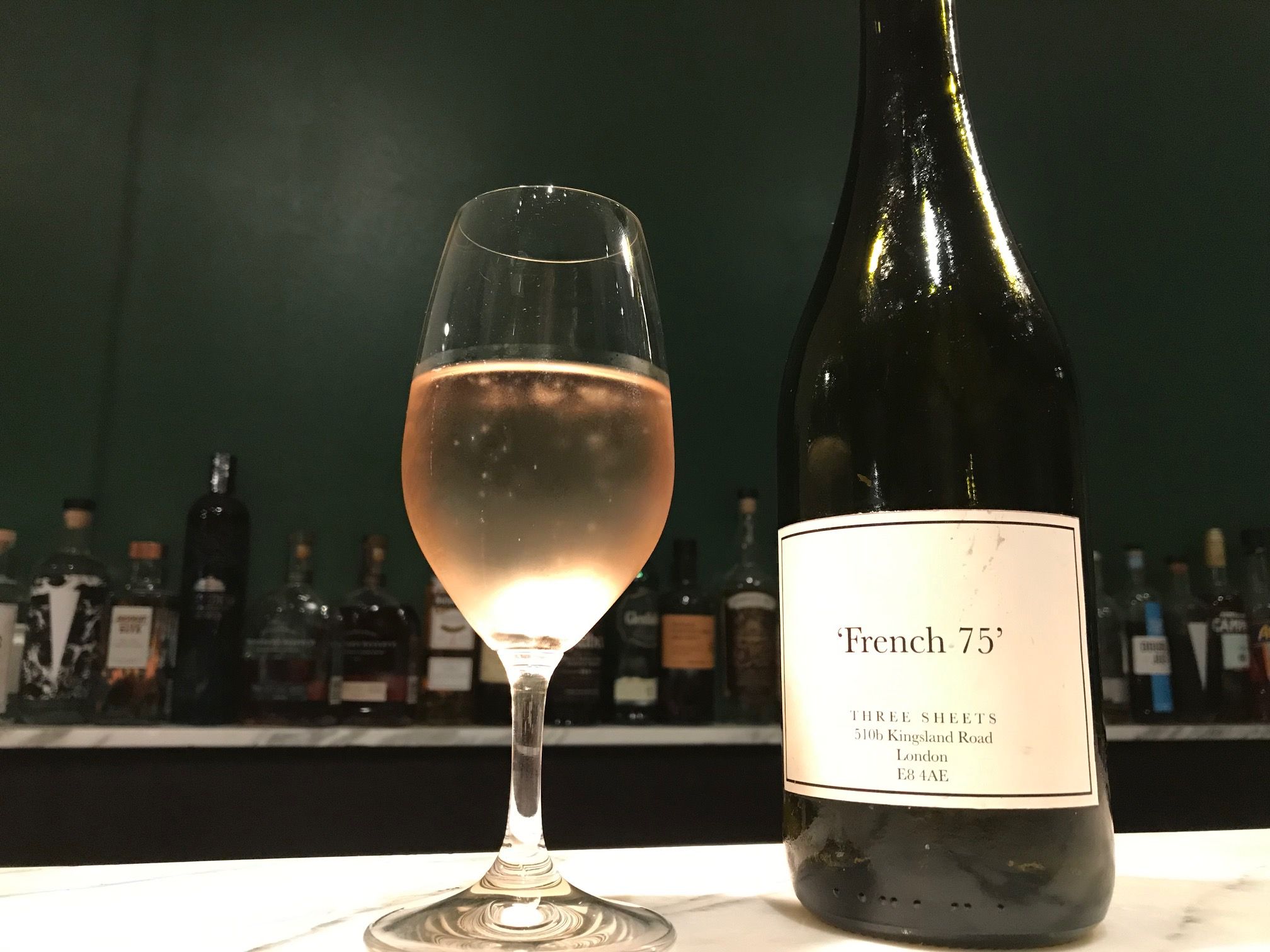 Their bottled, carbonated take on the French 75, with gin, verjus (pressed juice of unripened grapes), lemon, moscato and orange flower is their bestselling cocktail.
Our verdict: The cocktails are keenly priced at £9, served in Riedel stemware and expertly crafted by friendly, engaging bar staff in chic leather aprons. Some cocktail ingredients are pre-batched for consistency and speed (which is a good thing) and the focus is on simplicity and class in a glass. And while Dalston might not be a des res destination for every glamour-puss used to posing on a velvet bar stool, I'd definitely go back.
You should also know: Max also claimed the title for Best Bartender of the Year at the Class Bar Awards. And while he didn't fix our drinks, the maestro was working behind the bar the night before.
© Press Association 2019