I watched MasterChef for the first time, and I have so many questions
12th Feb 19 | Lifestyle
It was a televisual feast - but what on earth is samphire, asks Luke Rix-Standing.
To the universal incredulity of my friends, colleagues and by all accounts the English-speaking world, I have never seen an episode of MasterChef before.
When I say never, I mean not even for five seconds. I'd not heard of chef John Torode, and my main exposure to Gregg Wallace was the Buttery Biscuit Base meme that took the internet by storm in 2011.
So, armed with the knowledge that I was handling a revered institution – a national treasure even – I gingerly poked a fork into my first ever episode of MasterChef, with little idea of what to expect.
In the words of Gregg Wallace, it was "infinitely munchable".
1. Who is "the voice"?
The first thing I noticed was the narrator's voice. It's the kind of voice that wraps you in its soft, velvety embrace and keeps you warm through the long winter evenings. The kind of voice that would leave Morgan Freeman and David Attenborough melting in their chairs, emitting blissful sighs of contentment.
2. Where can I get Gregg Wallace's phone number?
He may look like rapper Pitbull with glasses, but Wallace is the undoubted star of the show. His backslapping demeanour channels a comforting, paternal familiarity, and when he scrunched up his face in enthusiasm at Maria's dessert, my heart was stolen clean away.

Best of all though, I think he knows full well what he's doing when he wanders over and talks to the chefs at exactly the wrong moments. "You're running out of time Frank," he informs Frank, while Frank rushes around like a man who knows he's running out of time.
Gregg is 100% there for the drama, and I am now 100% there for Gregg.
3. Is the food not freezing cold?
Ok, let's deconstruct the life cycle of the average MasterChef dish. It's cooked by the chefs, and prepared on the plate at a slow enough speed that the cameramen can do their thing. The cameras must then be moved, the sets cleaned, the contestants lined up and briefed, and the dishes presented one by one.
When it comes to the actual eating, the food must be colder than Torode's stare while demolishing Gary's spiced Korean crispy beef.
4. Why are all the herbs so small?
I long assumed MasterChef was a cooking show. I now realise it is no such thing, but a public service project aimed at expanding my vocabulary.
Samphire, celeriac, harissa (I'm reliably informed I should know this one, but I didn't), amaranth, ala hodi and kammerjunker have all been added to my culinary lexicon. But the biscuit was firmly taken by so-called "micro-herbs", teeny-tiny sprigs that apparently transform your pork loin into a Michelin-starred masterpiece.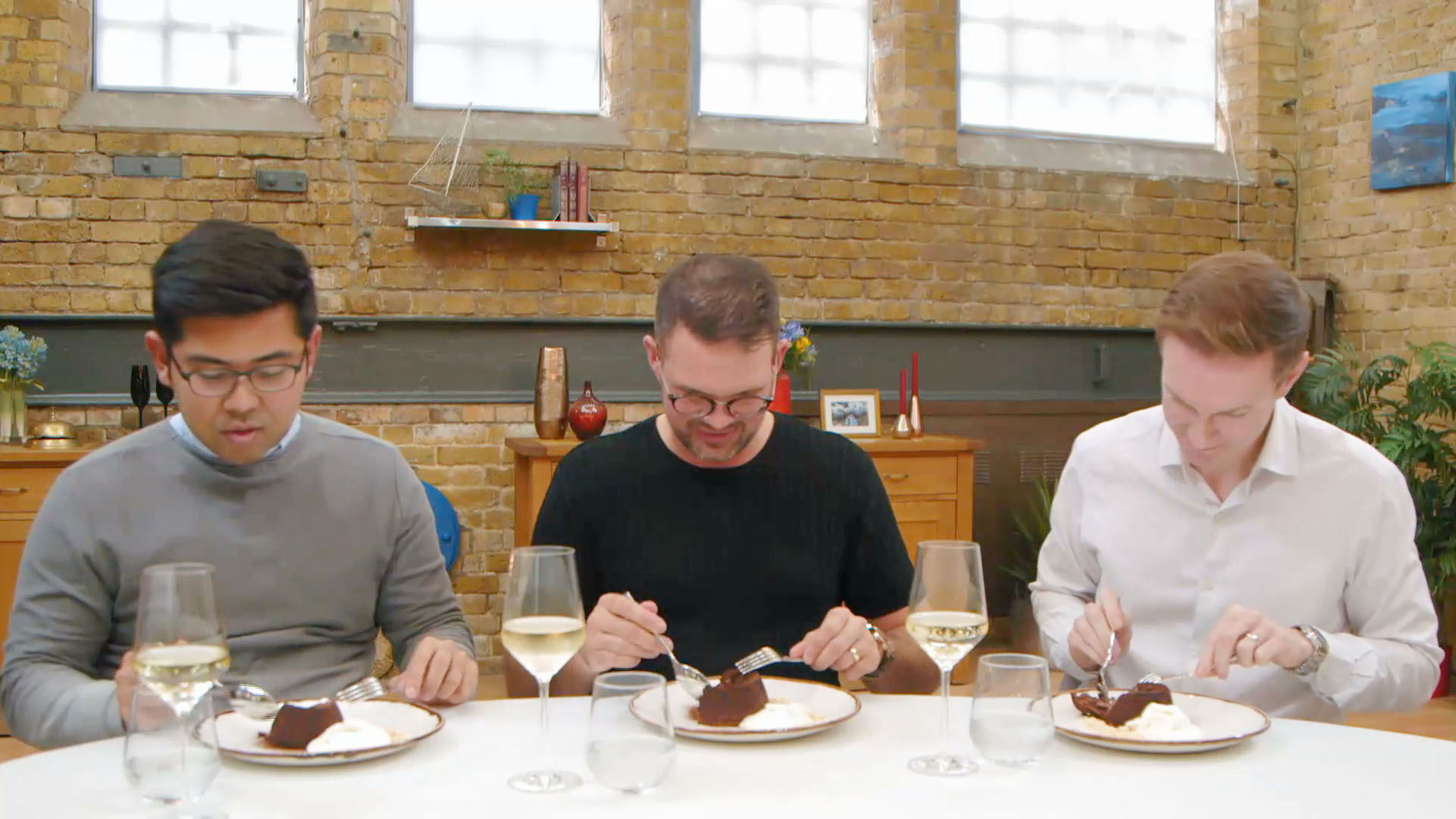 I can only assume the atom-sized leaves were the theme for this episode, and that next week chefs will grapple with herbs the size of dinner tables that must be shredded by combine harvester.
5. Who made the soundtrack, and how big should their raise be?
The soundtrack stands out as the most self-aware part of an extremely self-aware show. A sinister drumbeat thuds away beneath staccato cellos as "the voice" (aka India Fisher) informs viewers that Gary is 57 and likes to travel, while the camera pans through close-ups of lime-squeezing and chilli-chopping.
The best part is that the tension does genuinely build. When the judges cut into Annabel's chocolate fondant to find that it was, in fact, appropriately gooey, my sigh of relief could be heard in the neighbouring postcode.
I like the MasterChef crowd. Annabel started cooking for her parents when she was 14 years old; Frank cooks to prove that someone from a council estate can follow their dreams; and Devina cooks because it brings her family together. I grew up on a strict diet of The Apprentice, where the main irritation was that one of them eventually had to win.
6. Three episodes a week?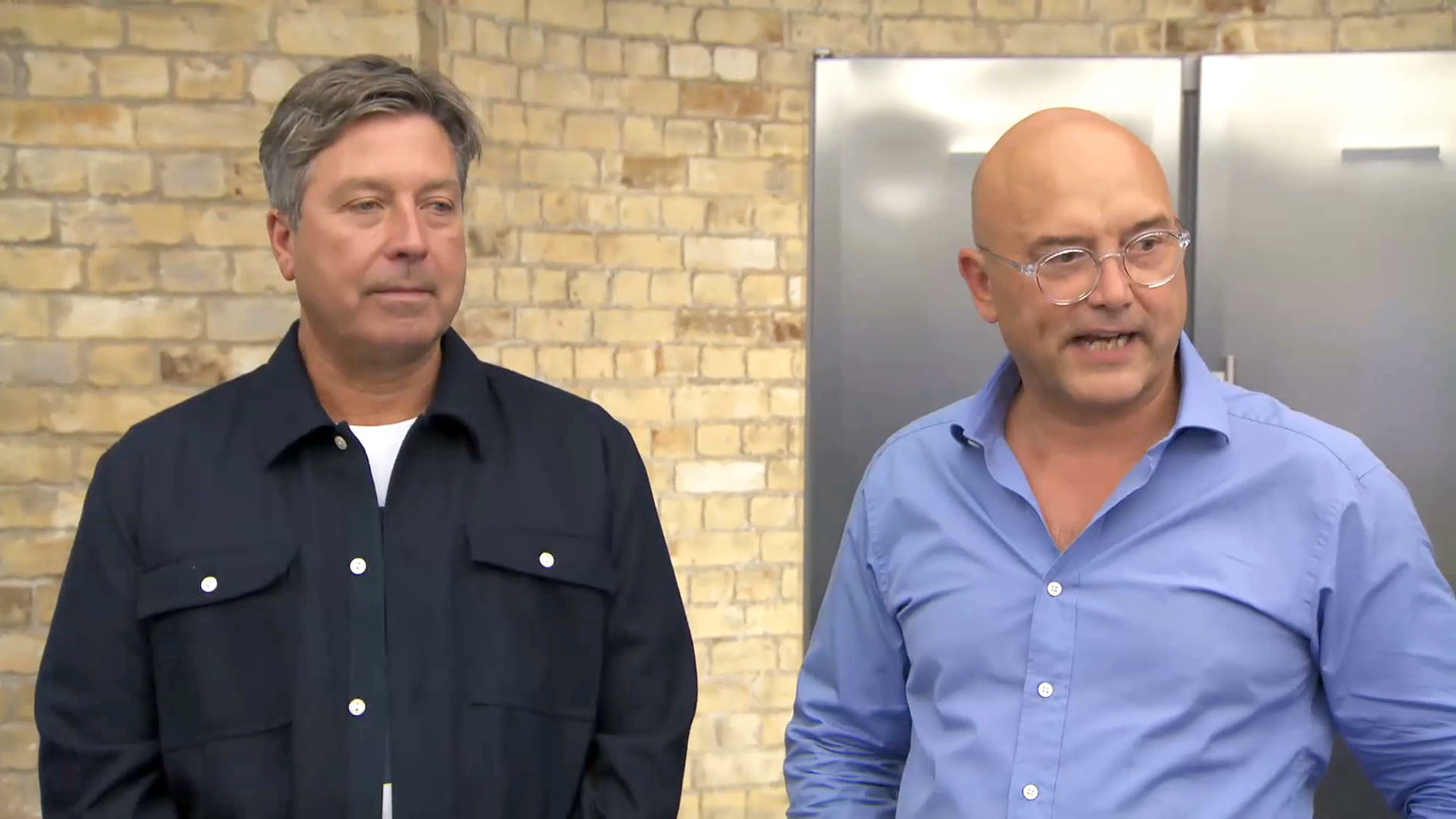 Overall, I concluded my MasterChef debut with an agreeably rumbling tummy. It's clearly been a model for cooking shows down the decades.
But there was one final twist in the tale – a twist that brought my Wallace hype train screeching to a standstill. There are three episodes a week.
"There's a few too many ingredients in that I'm afraid," Wallace told Tim, assessing his spaghetti with mussels and cherry tomatoes, in a prosecco, aniseed, chilli and fennel sauce. Time to take a look in the mirror Gregg: Too many cooks are notoriously bad for broth. Once a week would be just fine.
MasterChef continues at 8pm on Wednesday, February 13, on BBC One.
© Press Association 2019