As Andy Murray breaks down at a press conference: Why it's OK for men to cry
11th Jan 19 | Lifestyle
Even in 2019, we're still conditioned to find it shameful when a man gets upset, says Liz Connor.
When you get a really bad piece of news – and I'm talking up the creek without a paddle – there's nothing more cathartic than having a good cry about the situation.
Silent weeping, pained whimpering, Kim Kardashian-worthy bawling. Whatever your personal style (and I'm a big fan of the Gwyneth Paltrow cry-gasp), getting it all out is sort of like nature's own therapy.
While it doesn't change the magnitude of the problem, there's no denying that the physical manifestation of all that internal agony can make you feel a little bit better afterwards. More attuned with your grief. Ready to tackle the problem in hand.
So it's disappointing to see that some social media users (and we can always rely on the internet to be unkind) are ridiculing Andy Murray for breaking down in tears at a press conference where he announced his devastating retirement from tennis.
Wiping the tears from his cheeks, the champion sportsman told of how he'll be forced to end his historic career at Wimbledon later this year, after failing to overcome an agonising hip injury.
During the conference, the Scot struggled to hide his emotions as he admitted that the pain is so unbearable, it's almost impossible for him to put on his own socks or shoes.
"Always crying….#manup," one Tweeter responded to the emotional scenes.
"Crying?? He needs to man up. He's got over £50m in the bank and he's a blubbering mess. Pathetic," added another.
"Woke up and saw @andy_murray crying like a little girl on TV back to bed for me," a further commented.
It's difficult to watch Murray struggling to hold it together without shedding tears as a viewer. When asked, "How are you doing?", he chokes out a clipped, "Not great" and pulls his baseball cap over his eyes to hide the fact he's crying, before eventually walking off stage to gather himself.
Even Piers Morgan, who usually chimes in with some toxic masculinity-laden riposte, tweeted that the scenes were "heartbreaking".
But the mounting backlash sadly proves that being emotional is still seen as a shameful act for a man – even in 2019 where we're supposedly more tolerant than ever. Here is a man at his lowest, having had his dreams brutally crushed, and we still can't find the heart to sympathise with the vulnerability of the situation.
Over the years, I've heard crying described as a sexual turn-off, a red flag that a man is mentally unstable, too emotional or worse – not manly enough. This toxic vocabulary only encourages men to zip up their feelings so tightly that it becomes unhealthy, contributing to bigger mental health issues like anxiety and depression.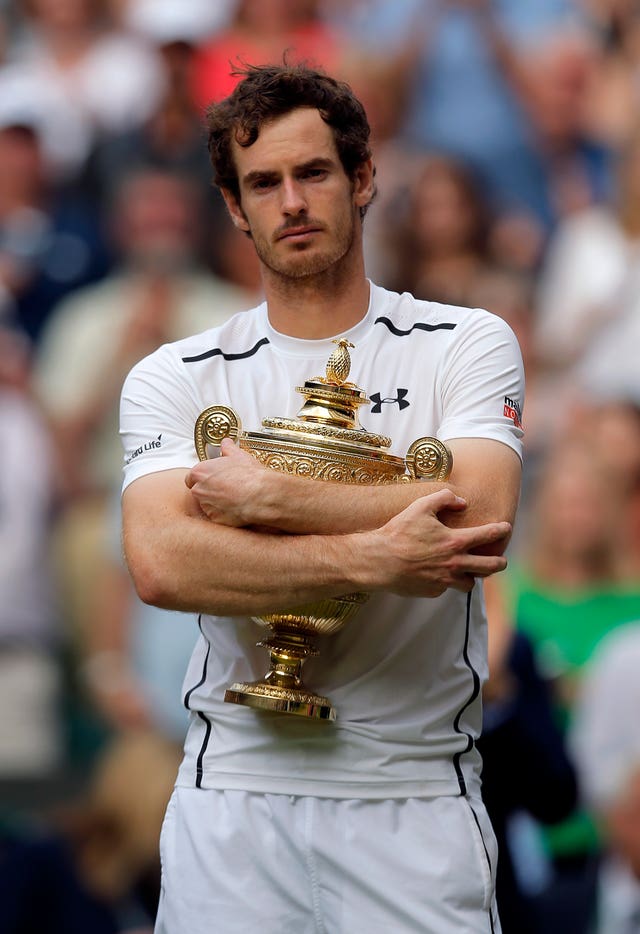 Crying is an act as basic as sleeping and breathing, and researchers say that there are good reasons why we do it when we're feeling sad. Studies have found that it can self-soothe by activating the parasympathetic nervous system, dull pain by releasing oxytocin and endogenous opioids and help to restore emotional balance overall.
It's also a way of letting others know that you're really struggling – a soundless cry for support that doesn't require going into the nitty-gritty details of the situation when you're not ready to talk about it yet. Denying men the freedom to feel the weight of these negative emotions is an oppressive act. In a climate where suicide is the biggest killer of men under 45 in the UK, it's time we allowed everyone the freedom to process their emotions in the way that nature intended.
If we're all up for achieving gender neutrality, it's imperative to let men inhabit the emotional spaces they've previously been denied.
If that means seeing a bloke cry at a press conference, in the pub, at work or even just during the final scenes of Titanic, than so be it. It's time we grabbed the Kleenex and – for crying out loud – let all those dated stereotypes go.
© Press Association 2019