5 home brands making sustainable and ethical shopping easier
4th Dec 18 | Lifestyle
Abi Jackson shares five businesses doing their bit to help UK shoppers make more ethical choices for their homes.
Whether it's being kinder to the environment, supporting local businesses, cutting your plastic waste or all of the above, knowing where to start with making more ethical consumer choices isn't always easy.
Thankfully, brands are increasingly recognising that these things are vital, and it really does make a difference if they can help make these choices a little clearer and easier for everyone.
Next time you're shopping for home goods, from kitchen and cookware to bedding and curtains, check out these five brands putting ethics at the heart of business…
1. Stitched
Unsure whether you can be a conscious consumer and still fill your home with beautiful, high-quality things? Stitched is a new London-based company making made-to-measure curtains and blinds in a vast array of colours, designs and fabrics – all sewn up with some superb sustainability credentials too. Whether it's fabrics made from 100% recycled plastic bottles scooped from the ocean, gorgeous recycled silks or sustainably-sourced wools that take your fancy, all the products are manufactured in Yorkshire, Merseyside and Devon, meaning lower carbon footprints and you'll be supporting British business too. Made-to-measure Roman blinds, from around £175, and Curtains, from around £200 (stitched.co.uk).
Wish buying green/ethically/sustainably could be more convenient and transparent? Ethicalsuperstore.com is an online retailer that stocks only brands that meet its ethos, and every item on the site is accompanied with visual tags illustrating its credentials (Fair Trade, Recycled, Vegan, Certified Organic, BPA-free, etc, etc) as well as its country of origin. You can even filter your searches by the criteria that matter most to you. The Home & Garden section is filled with everything from kitchen appliances, eco kettles and cookware, to beautiful tableware, glassware, furniture and bedding.
3. Turtle Savers
For anyone who has young children, sensitive teeth or difficulty using cups (or even just a fondness for fancy drinks!), drinking straws can actually be pretty handy things to keep in your kitchen – but throwaway plastic straws are bad news for our oceans and their wildlife. A reusable solution could be a worthwhile investment: Turtle Savers does a pack of 12 stainless steel straws (including six bent ones and six straight ones) that are dishwasher-safe and come with cleaning brushes and cloth. They come in a mix of coloured metallic finishes, making a stylish – and planet-friendly – addition to your cutlery drawer. Turtle Savers Reusable Straws, £19.99 for 12 (turtlesavers.uk).
4. Nectar Sleep
A good night's sleep is priceless – but a quality mattress certainly helps and is worth every penny. Nectar Sleep makes the UK's first and only climate neutral mattresses (that means they have a net zero carbon footprint, big tick for those all-important eco credentials) and though the brand is American, they recently launched over here and opened a factory in England – so you'll know your mattress has been manufactured on home turf. And of course, they also come with all the 'revolutionary memory foam' features (amazing support, comfort and temperature-regulating materials) you could wish for. Nectar Sleep Mattress, from £499-£899 (nectarsleep.co.uk).
5. ProCook
Cutting down on plastic can seem like an overwhelming challenge – the stuff is literally everywhere – so it's welcome news when brands promise to help by slashing it from their products and packaging. ProCook recently pledged to use fully recyclable materials in their extensive cookware and knife ranges, with the aim of eliminating 90% of all plastic packaging used by the end of 2018, and 95% from the packaging across all product ranges by the end of 2019.
Striving for the most environmentally-friendly manufacturing techniques too, this is a brand worth considering when you next need to replace your cookware, or source a gift for a planet-conscious foodie. We love the ProCook Professional Ceramic Frying Pan (£25), which features a PFOA-free non-stick titanium-reinforced, scratch-resistant coating that promises to require less energy during cooking too (procook.co.uk).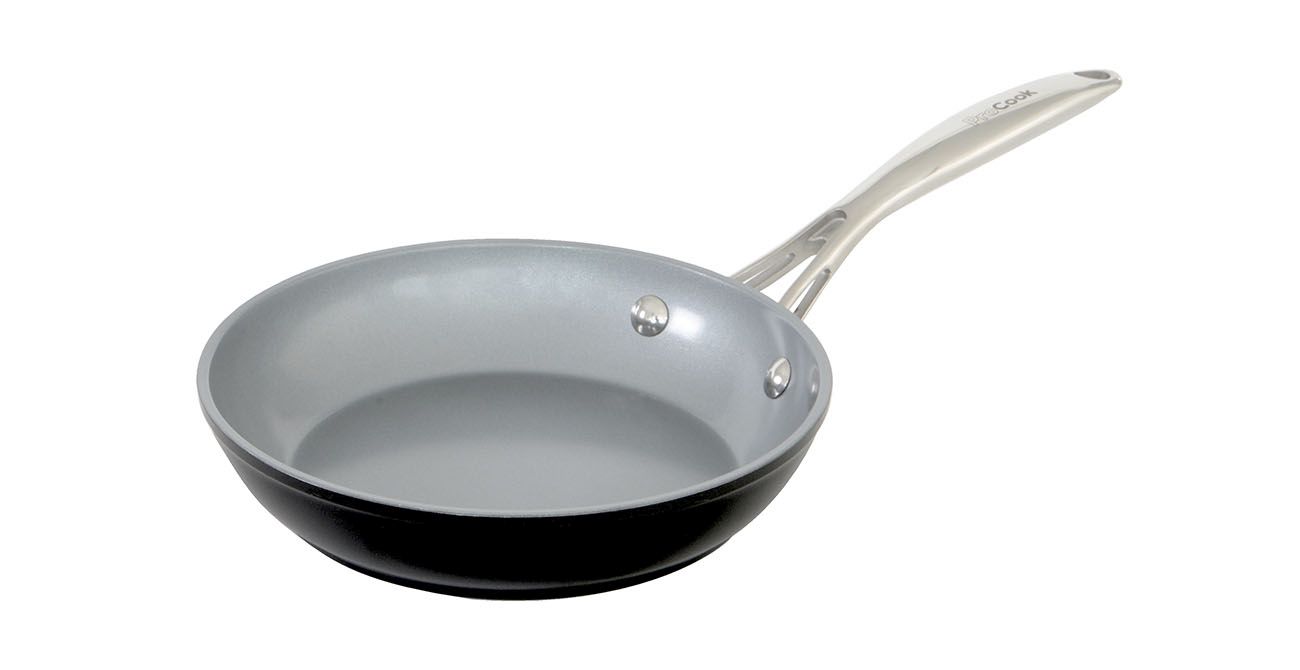 © Press Association 2018