Why we shouldn't be body shaming Demi Lovato now that she's left rehab
13th Nov 18 | Lifestyle
It's time we cut celebrities in recovery some slack, says Liz Connor.
Hollywood can be a pretty savage place when it comes to unrealistic body expectations.
Whether you're slim or curvy, you can bet that someone on the internet will have something negative to say about your appearance – but this is especially true if you're a female celebrity that's happened to have gained some weight.
But body shaming is alive and well; singer Demi Lovato has come under fire from trolls after being photographed leaving rehab for the first time since July. The 26-year-old singer was reported to have suffered an overdose in the summer, and since then, has spent the last few months recovering in a residential rehab facility.
While most fans expressed their relief at seeing Lovato looking like she's on the mend, others were quick to lambaste the singer for appearing to have gained weight during her time in recovery.
It's sadly not the first, or last time, a woman has been shamed online for a weight change. Whether it's 'piling on the timber' post-breakup or 'disappearing' in front of our very eyes, there appears to be a certain schadenfreude to be had from weight watching – as it were.
Although brands and some media outlets have been working hard to move the conversation towards body positivity, fat shaming is still dangerously normal, and there's no denying the fact this kind of language can be incredibly damaging – not just to the person on the receiving end of the vitriol, but to other women (and men) who read it and feel ashamed about their own appearance.
Research has found that the negative effects of this type of bullying can contribute to depression, anxiety, low self-esteem and poor body image, and according to the to the National Eating Disorder Association as many as 65% of people with eating disorders say weight-based bullying contributed to their condition.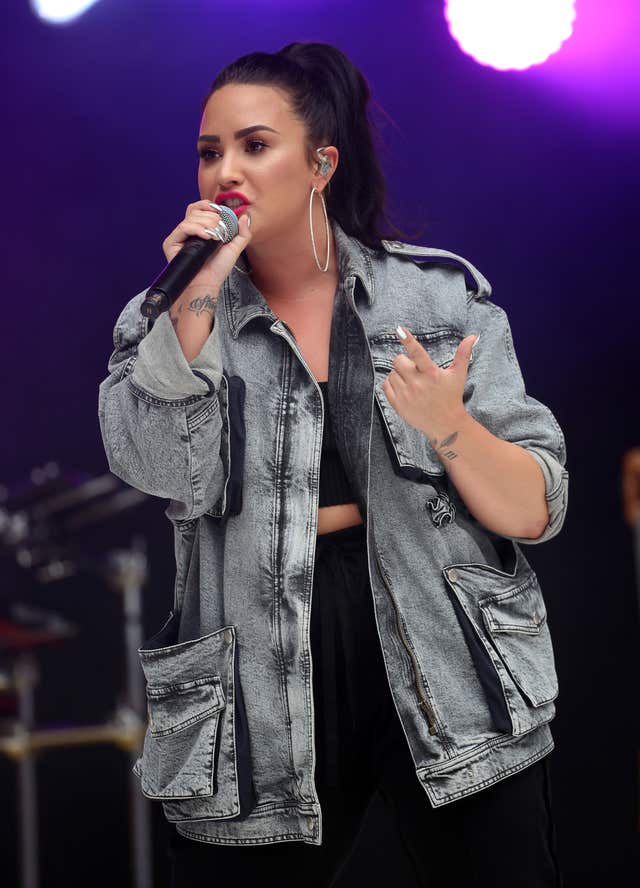 As well as contributing to eating disorders like anorexia, scientists have found that body shaming can conversely encourage bouts of purging too. A study published in the Journal of Experimental Psychology found that the stress of being exposed to weight stigmatizing information can cause overweight women to consume more calories and feel less in control of their eating.
While flippant body shaming is never OK, it's particularly galling to see in the case of Lovato, because weight-based stigma can be especially difficult for people who already suffer from an eating disorder. Lovato has long been honest about her struggles with eating and in her recent YouTube documentary, Simply Complicated, she said that her relationship with food is "still the biggest challenge in my life".
While it's easy to disassociate from the person you read about online with an actual human being, there's no denying that exposing someone to continual commentary about their body size is a form of harassment. And, in the case of Lovato, there's an uncomfortable sense of attacking a young woman at her most vulnerable. Instead of gossiping about her weight, shouldn't we be wishing her well and hoping for her speedy return to full health? Or better yet, leaving her to get on with her recovery in peace.
After all, it's totally normal to gain some weight during a stint at rehab. A change in medication could cause fluctuations in weight, or she might simply be taking time to rest and recuperate. Either way, she's probably not hitting the gym every day – but that's OK, because her priority is (and should be) working on her mental health.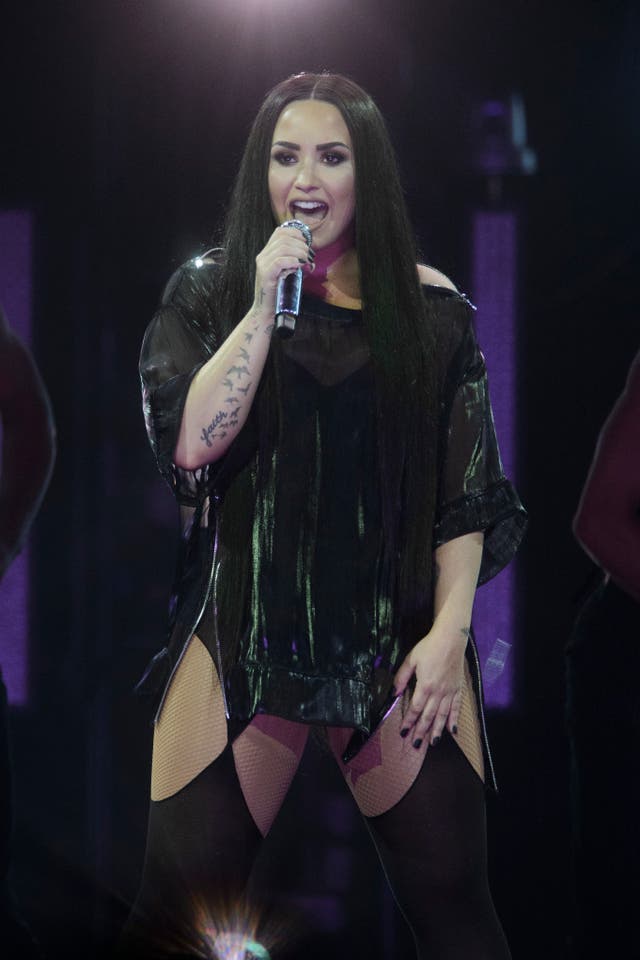 Of course, it's really important to be healthy – we all know that long-term obesity has negative health effects – but upping or dropping a dress size generally isn't cause for major concern, and it certainly shouldn't make national news.
The bottom line is: We really need to check ourselves before we talk about weight gain, because commenting an any person's body, regardless of their size, perpetuates the idea that your weight is in any way related to success or happiness.
The most unrealistic expectation of all is to believe that nobody's body will change over time – that's just common sense. And for that, we definitely think it's time to cut celebrities like Lovato some slack.
© Press Association 2018