Want to channel an autumn glow at home? Here are Liz Earle's top fall styling tips
25th Oct 18 | Lifestyle
Take inspiration from nature to create dreamy dining settings and cosy corners. By Sam Wylie-Harris.
With the leaves crisp and golden, and dappled sunshine filtering through the windows, there couldn't be a better time to embrace nature and bring a touch of autumnal charm indoors.
And if you're looking for inspiration as to how to channel the colours and warm glow of fall – think rich reds, deep orange and soft yellows and pinks – who better to turn to than wellbeing and styling guru Liz Earle?
A natural pro when it comes to harvesting the ideal setting for a rustic feast, autumn is one of her favourite times of the year.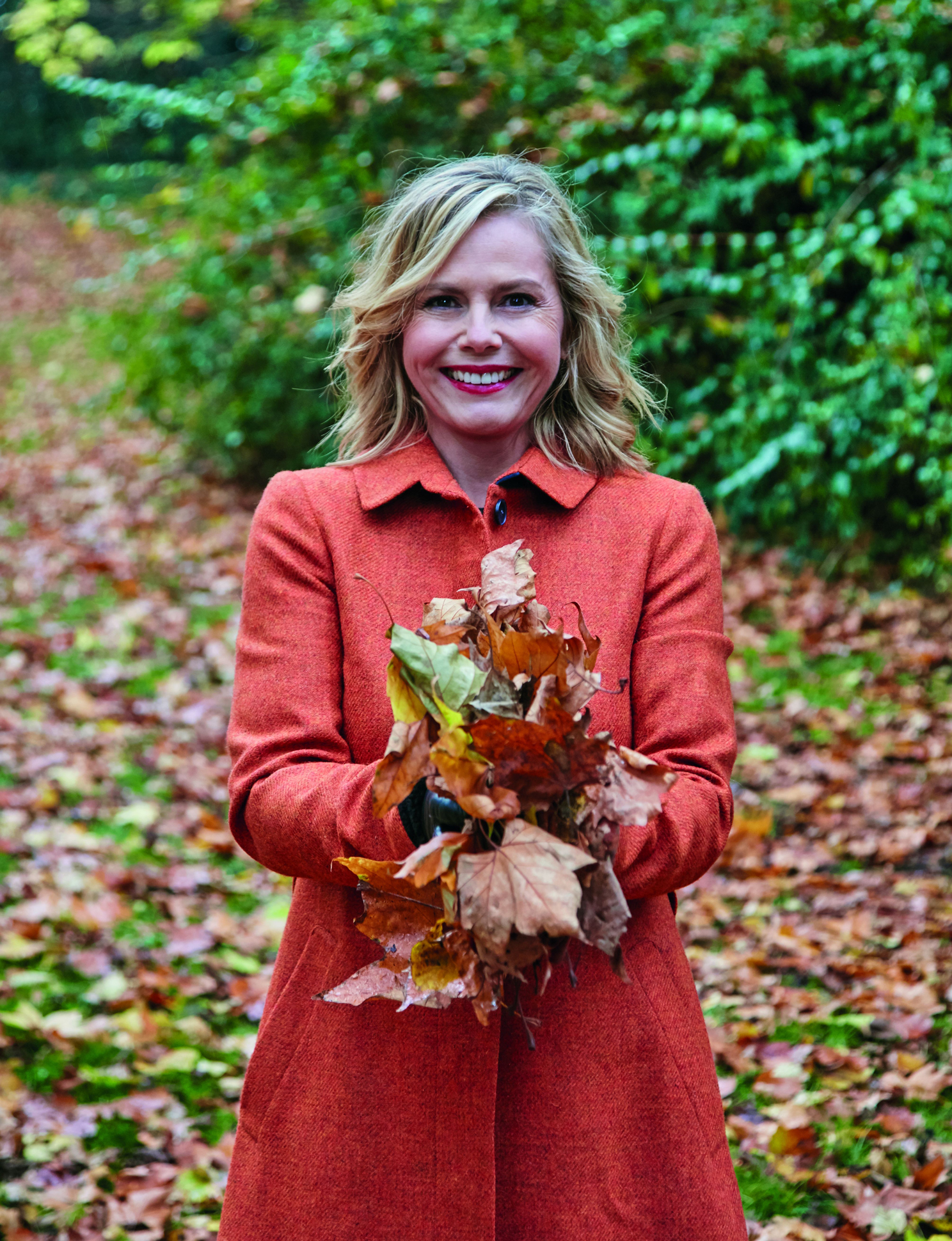 She's a fan of outdoor entertaining during this cool, crisp season too. "The end of summer doesn't have to mean the end of al-fresco eating" says Earle. "Autumn can be the ideal time to enjoy nature at her finest, eating with friends in the golden light of the evening.
"I like to capture the magic of autumn by spreading my table with the natural splendour of foraged finds – and this works brilliantly inside or out."
Whether you're looking for inspiration for outdoors or inside, take a leaf out of Earle's library of styling tips. Here's how to let autumn's shades and foliage inspire your décor and dining settings…
1. Decorate your table with foraged finds
"This is my favourite time of year for foraging, and the perfect moment to decorate your table with nature's bounty. I love using apples to make tea light holders, and decorating table runners with leaves and dried seed pods and berries," says Earle.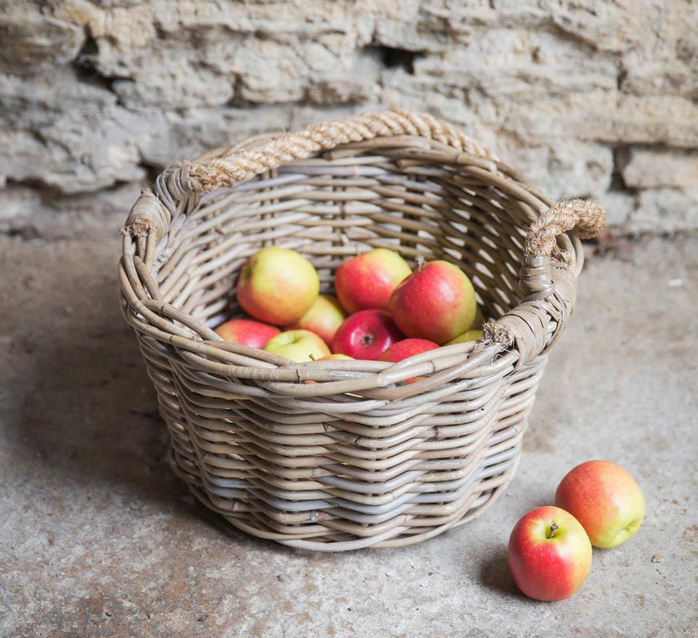 Harvest Basket, £30, gardentrading.co.uk
A woven basket will add an extra rustic touch. Fill with warm blankets, or fruit, twigs and berries in a display.
2. Create a centrepiece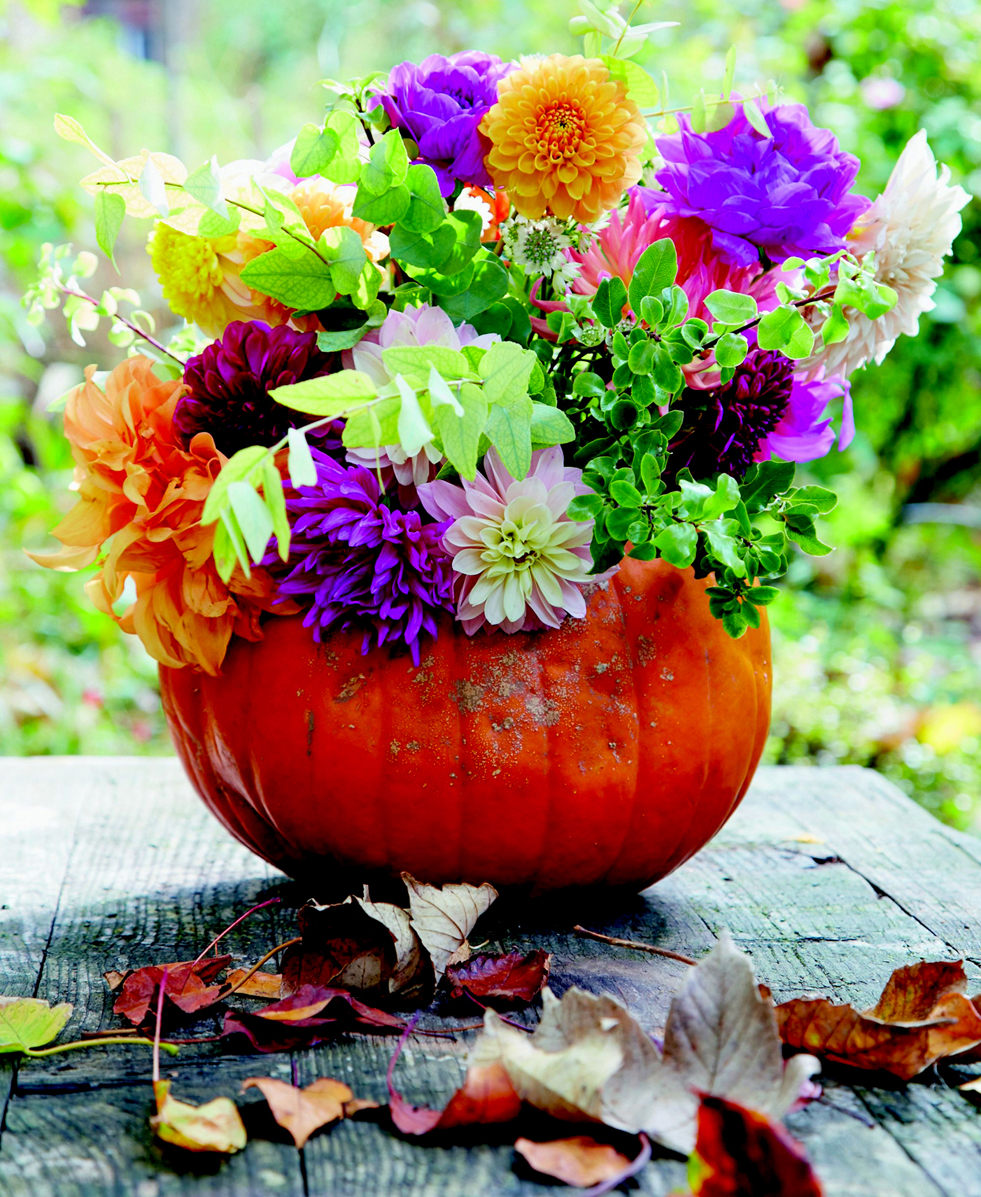 "Every party table needs a centrepiece, and one of my top tips for a real show-stopping impact is to hollow out a pumpkin and fill it with seasonal flowers. Dahlias and chrysanthemums look particularly sensational, creating a centerpiece that is bound to be a talking point for weeks to come," says Earle.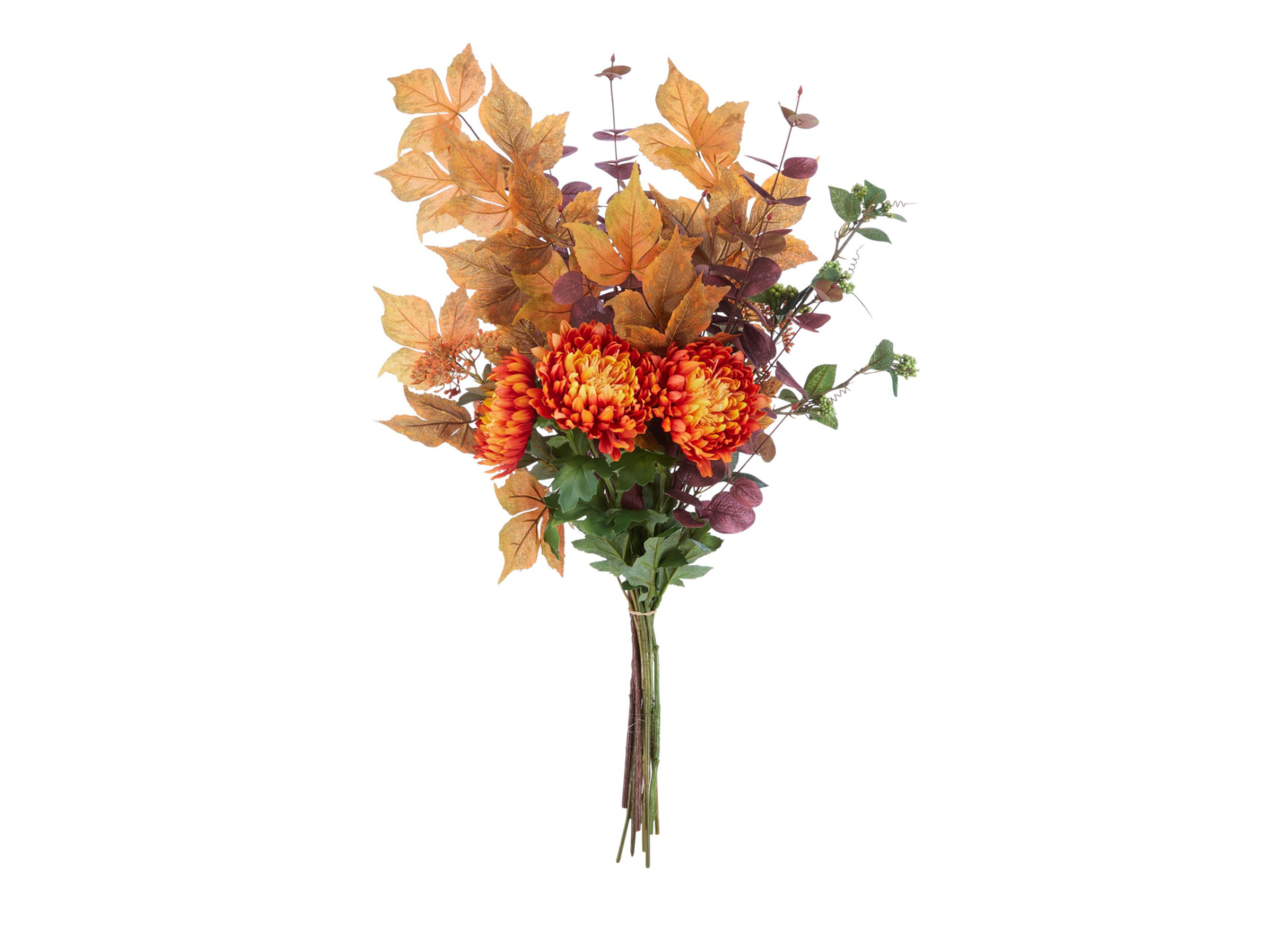 Autumn Bouquet, currently reduced to £59.50 from £85, Laura Ashley

Otherwise, silk flowers make a long-term investment, and can always be styled with thistles and warm russet autumn leaves.

3. Design a warming seasonal menu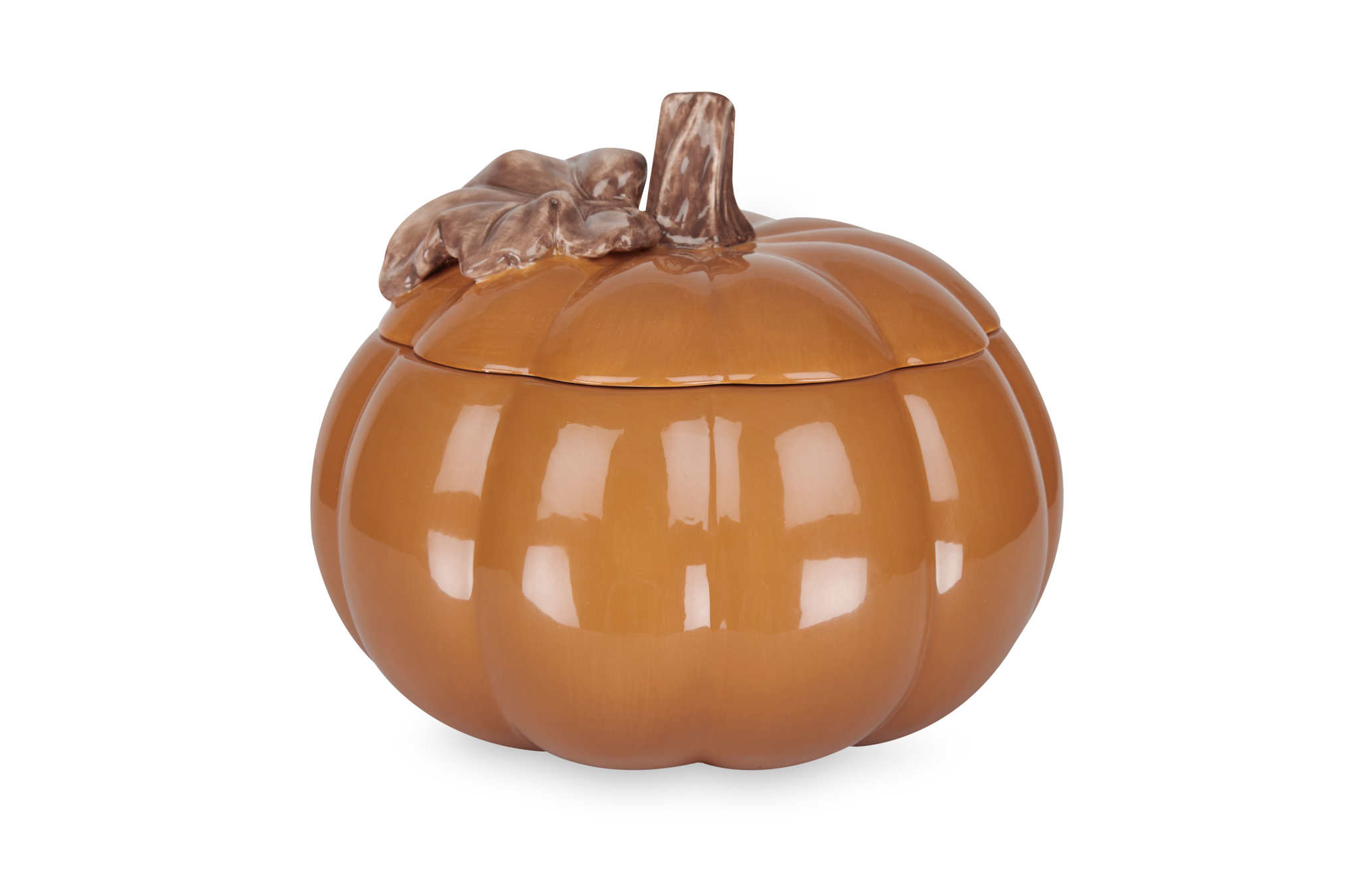 Pumpkin Serving Dish, currently reduced to £31.50 from £45, Laura Ashley
"I enjoy serving guests a menu inspired by autumn shades, and given the abundance of red, orange and yellow vegetables at this time of year, this is easily achieved! Many of my favourite autumn recipes can be found at lizearlewellbeing.com, including roasted pumpkin soup, lamb tagine with butternut squash, and caramelized apple and walnut lattice pie," says Earle. "All seasonal, local fare that's easy to prepare in advance, so I can spend more time chatting to guests."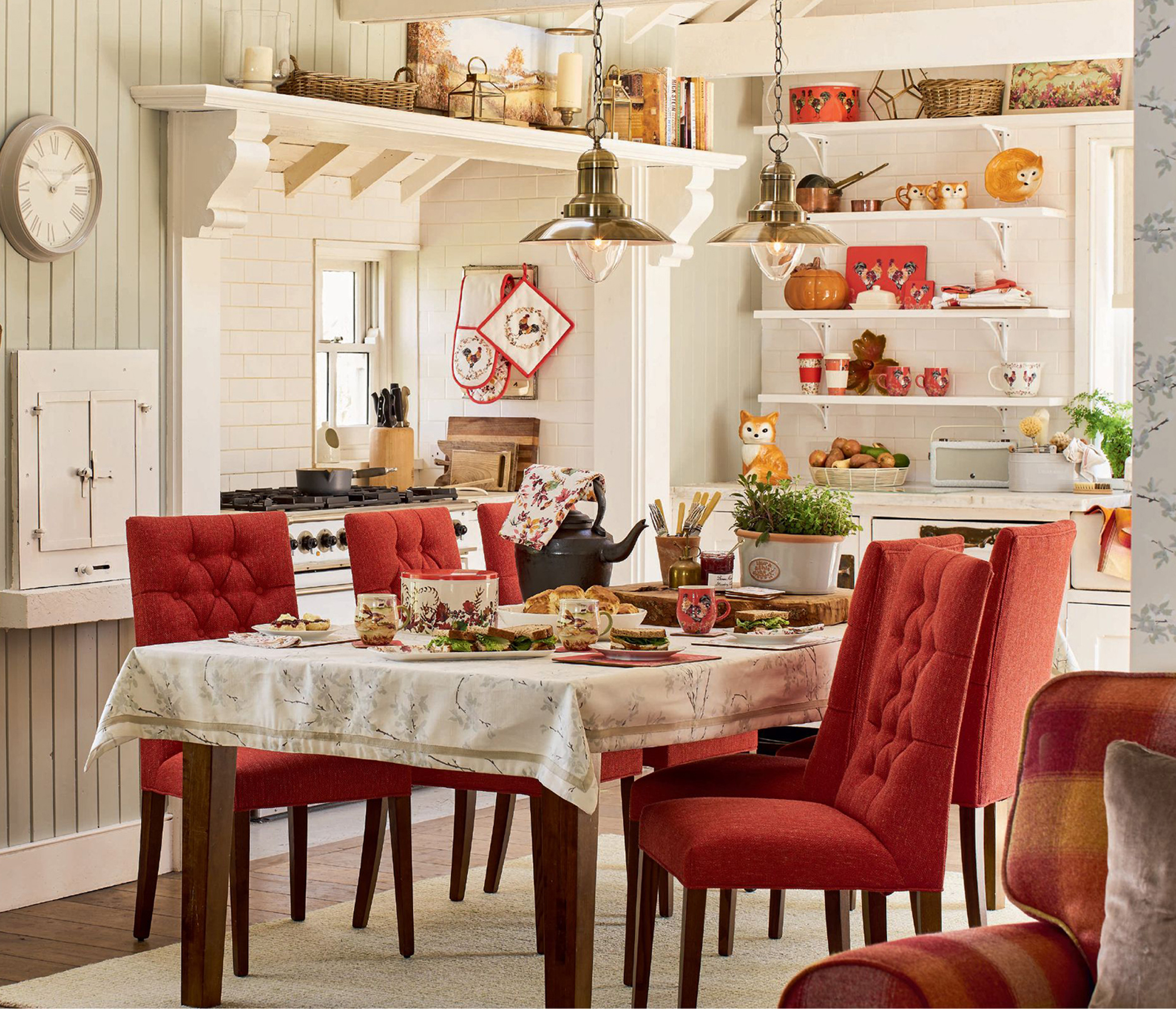 Laura Ashley's autumnal dining ranges include a Pumpkin Serving Dish, currently reduced to £31.50 from £45; Fox Tableware, from £7 each, and Cockerel Reversible Fabric Pot Rest, reduced to £7 from £10
Refreshing a country kitchen is easier than you think. With a little imagination and a few key materials, such as rust coloured runners, nursery rhyme farm animals and homespun decos, creating a warm and inviting space your friends will love sitting down to doesn't have to be complicated.
4. Light up the darkness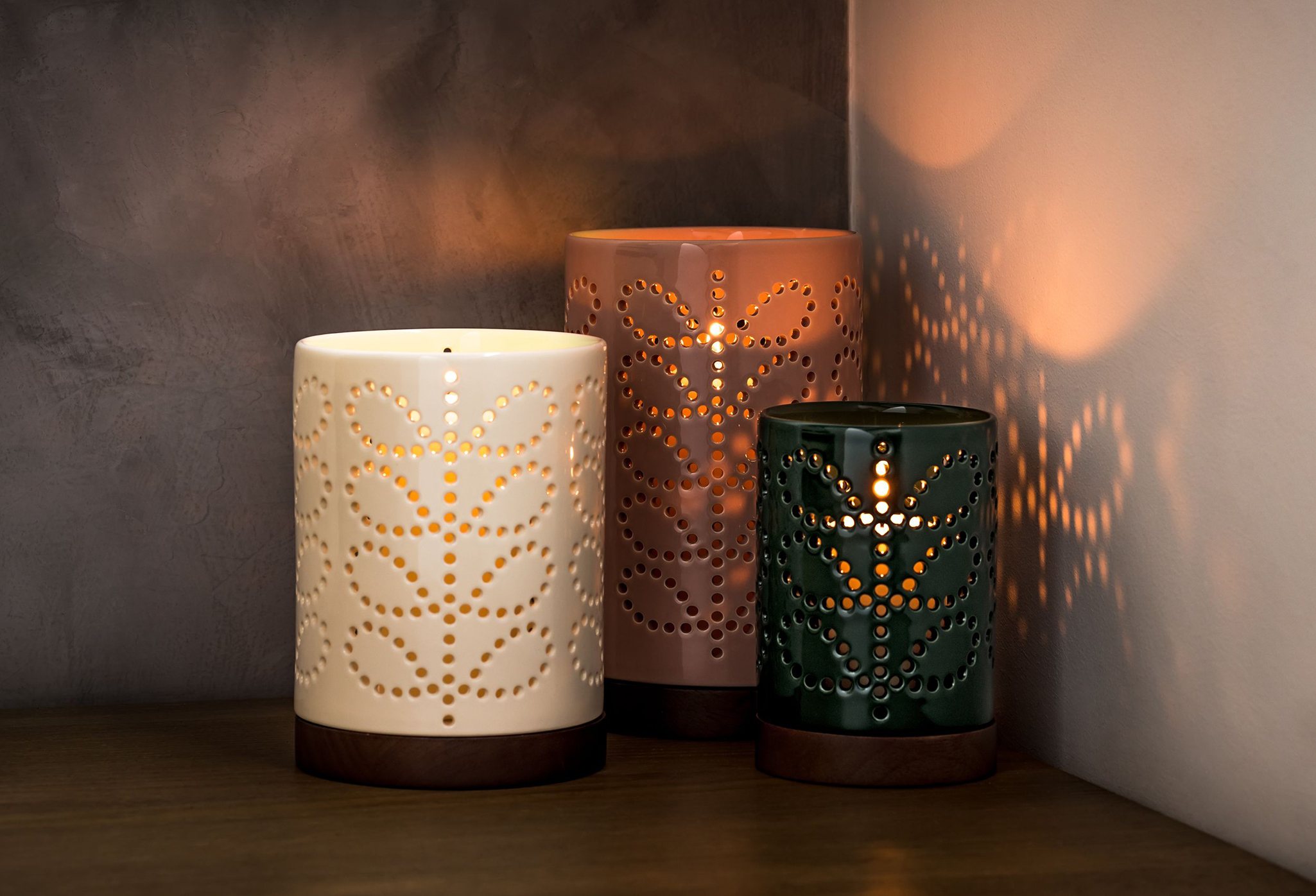 Orla Kiely Ceramic Lanterns, currently from £21.95- £39.95 each, reduced from £30-£50 each, Cuckooland
"As night-time falls, whether you're eating inside or out, tin-can lanterns can make the perfect backdrop to any feast. With pretty ornamental details, they are especially atmospheric in a darkened room and I love the way the light dances around as the candles flicker, like a campfire."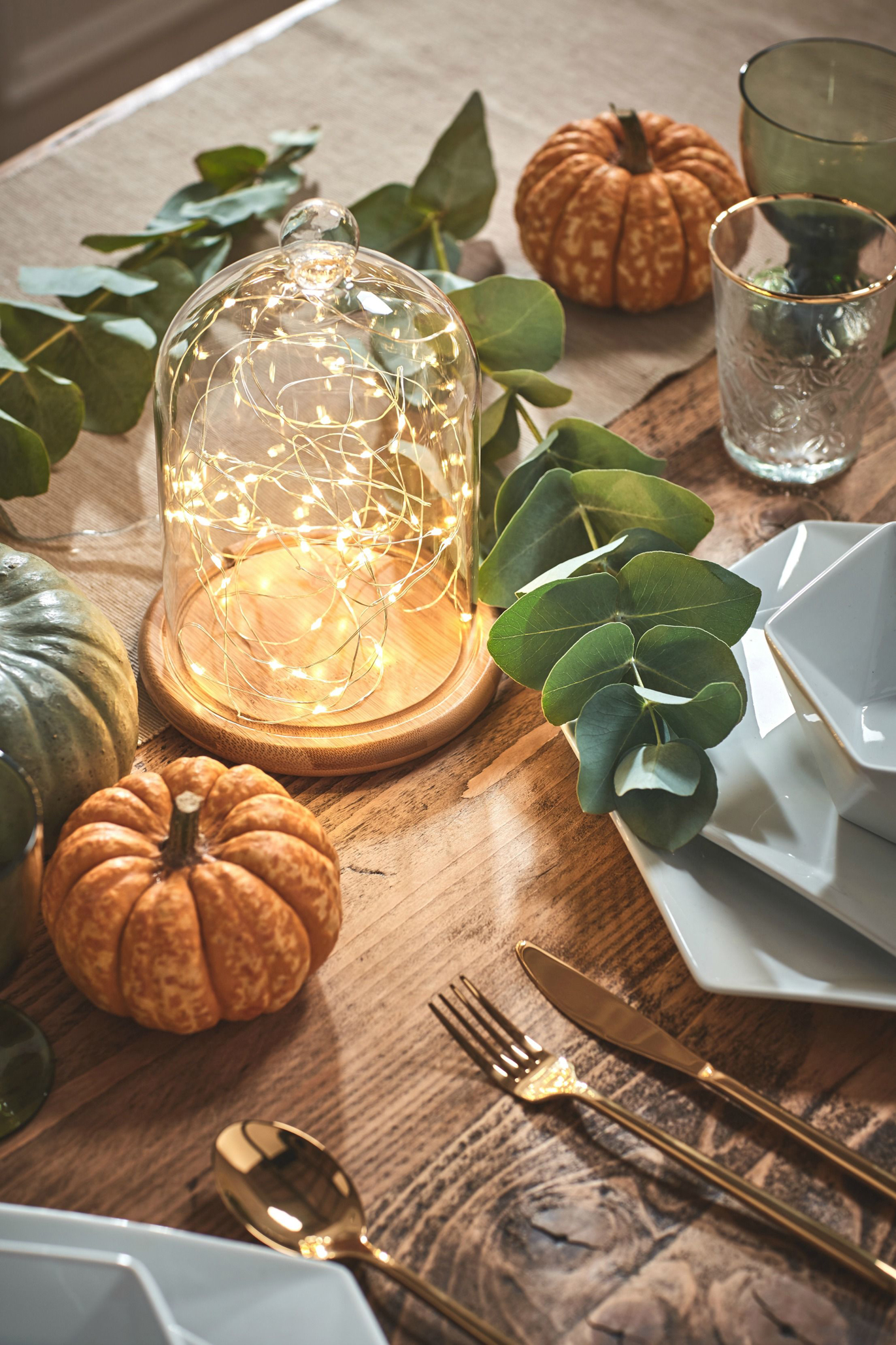 Grand Minimal Dome Micro Light Bundle, £38.99, Lights4fun (table setting decos, stylist's own)
Alternatively, try these fun lights without the fuss of having to hunt down a box of matches. Lighting up a glass bell jar (a lovely decorative addition on its own), a string of 50 warm white micro fairy lights channel a soft, diffused glow, which works especially well with copper effect dining accessories.
Here's how to get the look elsewhere…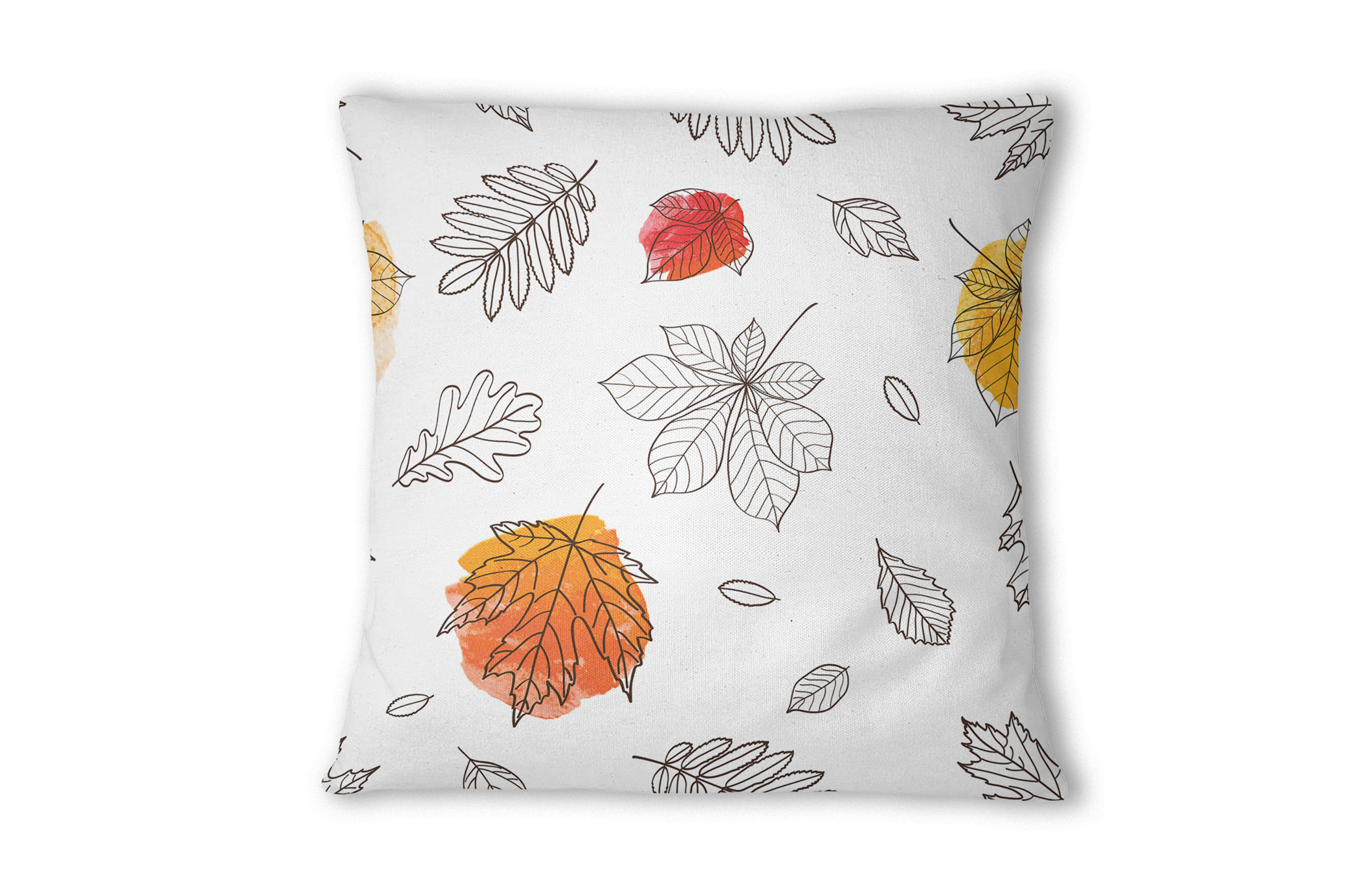 Autumn Watercolour Leaves Cushion, £23.99, Mode Prints
Placing scatter cushions here and there means you can draw attention to cosy corners that might be ignored. And the charm of this cushion is that its white background means it can be grouped with white linen and peach cushions come the spring.
Fern Foil Natural Cushion, £12, Finchley Multi Drawer Chest, £479, Gold Leaf Mirror, £28, Dunelm
Could there be a more cosy autumnal scene? Wood panelling, mirror frames entwined with gold ferns, gold leaf tea lights, dropped branches used as props alongside rustic furniture, and an uber-comfy armchair… An intimate setting just begging to be snuggled into.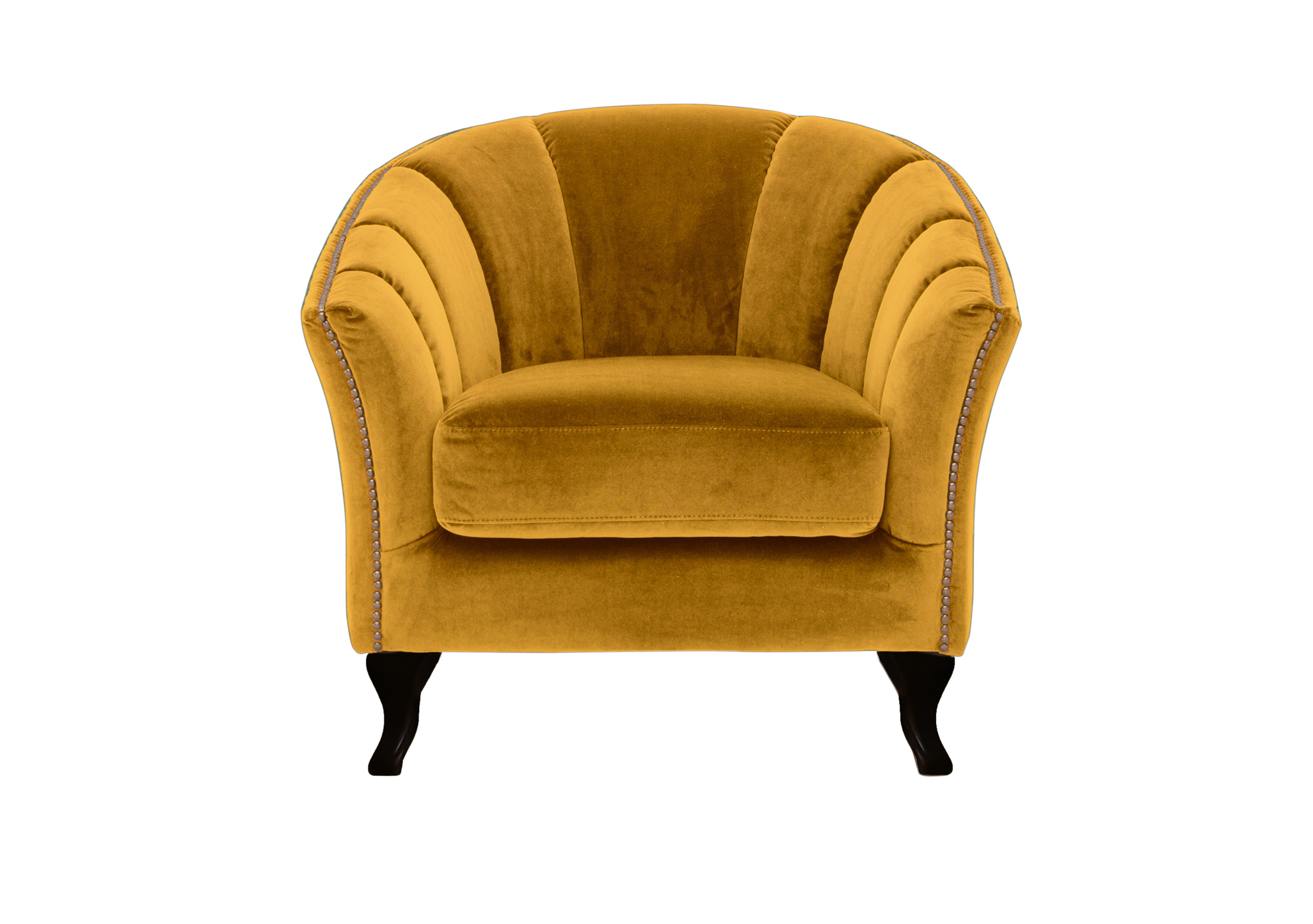 Alexander and James New Romance Betsy Fabric Armchair, currently reduced to £595 from £795, Furniture Village
This glorious mustard yellow armchair, with smart brass detailing and scalloped panels, looks ready to sink into and makes a great investment with the potential for year-round styling… A soft throw draped over it in the winter, or a beaded blanket to pick up colours from the spice route in summer.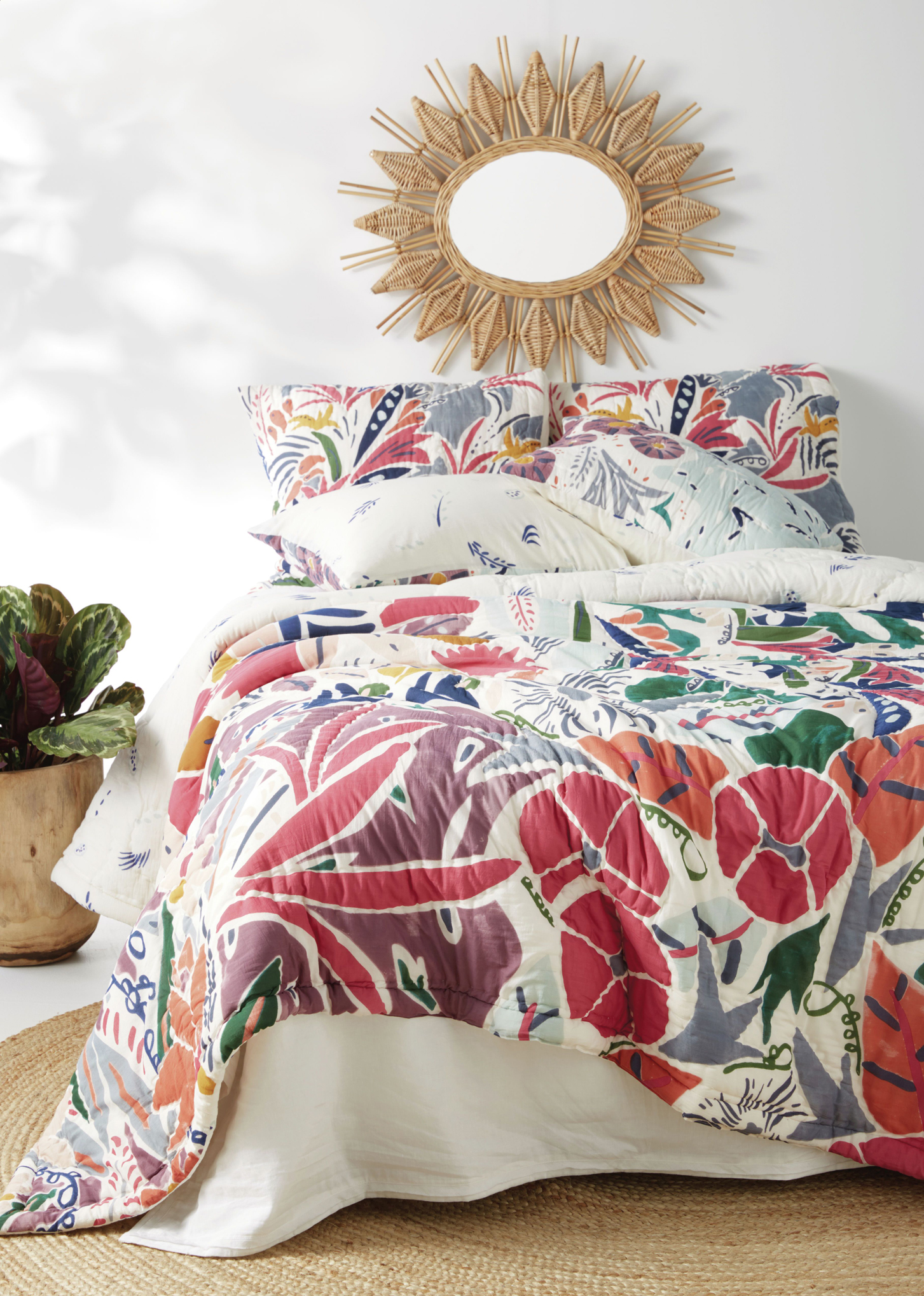 Anthropologie Alcea Quilted Bedspread, Kingsize, Multi, £168 (mirror from a selection) John Lewis
Brilliant bedding with a vibrant collage that captures all the autumnal hues, without being over the top when it comes to foliage. This quilted bedspread can also double up as a wall hanging and be pinned to a wooden pole above the bed, or dressed with cottons and linens to reflect sunnier climes.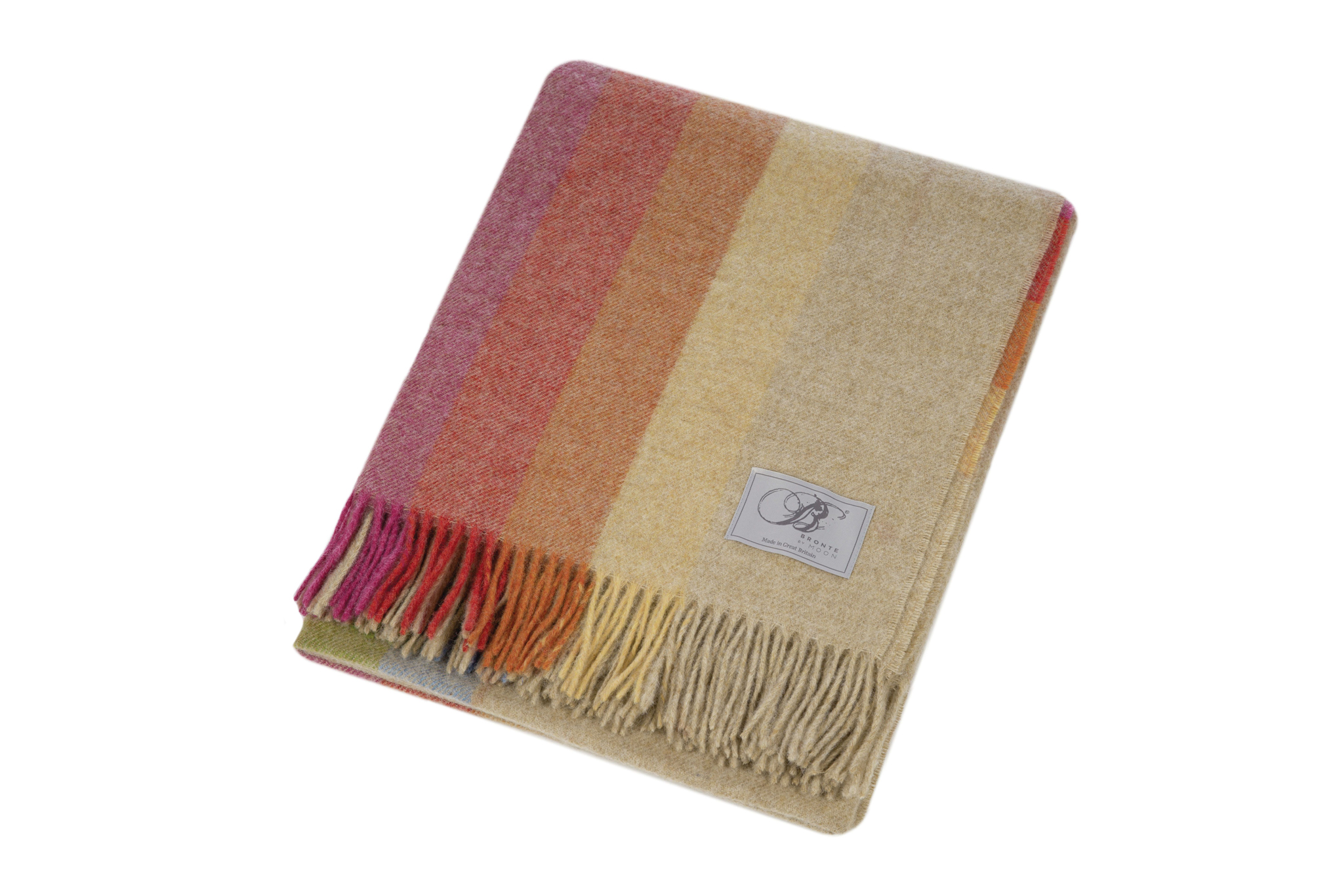 Sunshine Shetland Throw – Harley Stripe, £67, Amara
You can never have too many blankets, and this delightful Shetland throw can be used in so many ways. Drape it over the corner of a sofa for starters, or weave it between your favourite cushions and get cosy.
For more of Liz Earle's tips, visit LizEarleWellbeing.com
© Press Association 2018