Sexual Health Week: 6 tips for talking to your teenager about sex
24th Sep 18 | Lifestyle
During Sexual Health Week, sexual health charity FPA gives parents tips on how to have the conversation.
If there's one topic that parents and children find hard to discuss, it's sex, despite the fact that it's vital young people get the correct information about it.
As a result, what many teenagers know about sex and sexual health comes from their friends, the internet or the limited sex education at school, which can often mean they have massive gaps in their knowledge or are told the wrong thing.
Research by The National Survey of Sexual Attitudes and Lifestyles says the average age for first-time heterosexual intercourse in Great Britain is 16, nearly a third of male teens and a quarter of females aged 16–19 had sex before that age, and 20% of those aged 16-24 didn't use a condom when they first had sex. So it's crucial that parents talk to their children about sex and sexual health, at an appropriate age – but before 16.
And if you haven't already, Sexual Health Week (24 – 30 September) might be a good time to start the conversation.
"If your teenagers understand what a healthy and happy relationship looks like, they're more likely to be able to avoid unhealthy or abusive situations themselves," says Mel Gadd, training and projects coordinator at sexual health charity FPA
"This extends to sexual health in knowing how to practise safe sex, what contraception might be best for them, enthusiastic consent and why it's necessary, and how to seek help if anything goes wrong. If your children know they can talk to you about these kinds of topics, they'll be more likely to ask for your help if they need it."
Because talking to teenagers about sex isn't always easy, here are FPA's tips to help parents get it right.
1. Make it an ongoing conversation
Rather than sitting young people down for what can often be an uncomfortable or even intimidating one-to-one, try and get into the habit of discussing growing up, relationships and sex from an early age.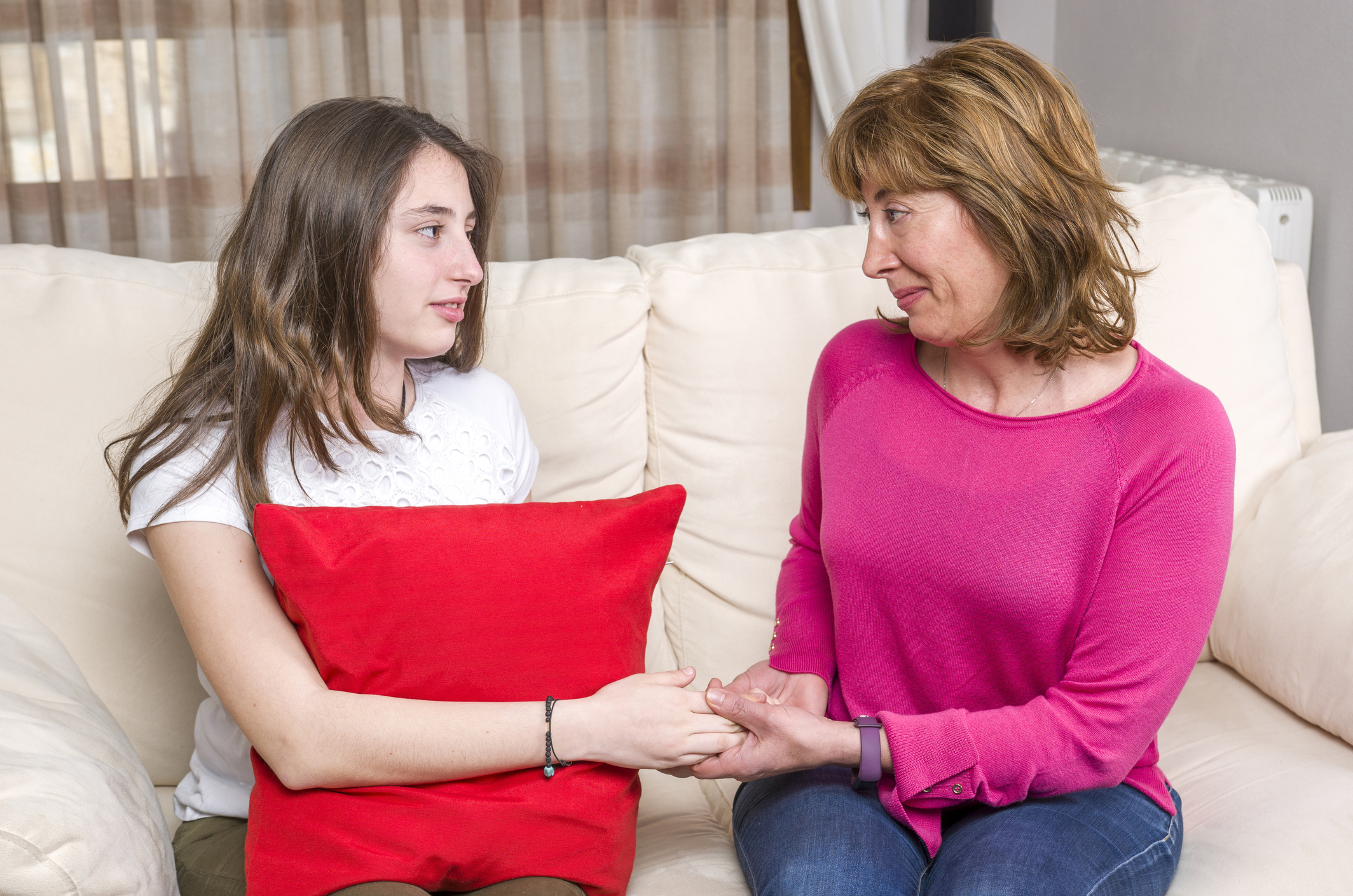 2. Don't overwhelm them
Break it down into bite-size pieces so the more challenging topics, such as what a healthy sexual relationship looks like, are easier to broach.
3. Use TV and media
Use situations on TV programmes or in the press to approach topics and ask your child what their friends think about relationships and sexual health topics. This often makes difficult subjects a bit easier to talk about.
4. Understand that it's not just about contraception and STIs
Remember that talking with teenagers about sex isn't just about making sure they know about contraception and sexually transmitted infections (STIs) – they need to know about relationships, love, emotions, friends, resisting pressure into having sex, considering the needs of their partner and talking to them.

5. Don't worry, you don't have to be an expert
A huge knowledge about sex and sexual health isn't necessary for you to have useful conversations about sex with your child – the most important thing is actually having the conversations, and you can check facts later if you need to. There's a wealth of information available about sex and sexual health, and great pointers about what to talk about and when on the FPA website.
6. Try to discuss these topics with your teen
Aside from the obvious – different methods of contraception available, sexually transmitted infections and where to go to get tested for STIs – try to cover more complex topics too; including the physical and emotional changes at puberty and attitudes towards sex and sexuality. Teenages may find they feel outside pressure to have sex, so talk about how to discuss, negotiate and respect consent (the theme of this year's Sexual Health Week).
With young people spending more time online, also discuss online safely and viewing pornography. Sex and the law, including sexting, is important to consider too, and talk about how images and stereotypes in the media about sex are often unrealistic. Finally, it's worth having a conversation about strategies for keeping safe from harm and identifying a trusted adult who they feel safe to ask for help from (this isn't always a parent).
© Press Association 2018