5 statement cocktails that celebrate cities around the UK
21st Aug 18 | Lifestyle
Check out these iconic mixes which play tribute to some of the UK's major destinations, says Sam Wylie-Harris.
New York has its signature serve with a Manhattan, Moscow has the Mule and the city-state of Singapore has the gin-based Sling, but what about the Brits?
To celebrate our vibrant towns and rich regional tastes, Sainsbury's has teamed up with the London Cocktail Club to create a range of British cocktails, focusing on flavours voted by residents.
Edinburgh, Bristol, Birmingham and Manchester are on the flavour map, alongside an ultimate 'British Cocktail'.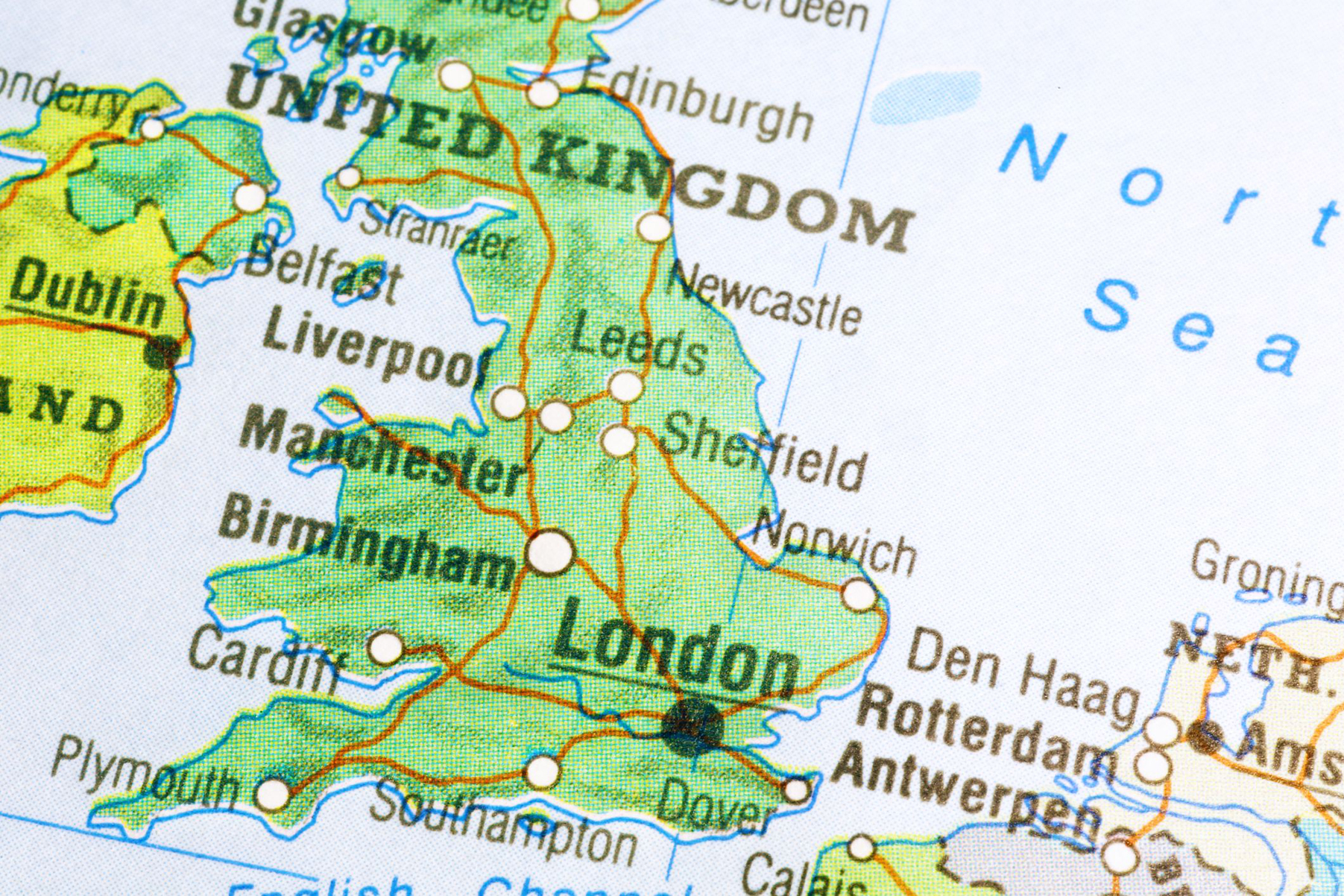 "Having worked in the drinks industry for many years, I'm surprised that we've never seen a British cocktail earn its place amongst the classics, so it seemed like an obvious solution for us to use our new range of cocktail ingredients to create a bespoke collection of cocktails the nation can be proud of," says Louise Lynch, product developer for beers, wines and spirits, Sainsbury's.
"We had a lot of fun creating cocktails which represent these great cities," adds JJ Goodman, founder of London Cocktail Club. "The key for me was to keep the drinks simple, but also creatively interesting, so they can not only be re-created at home, but also feel like taste of home."
1. The Edinburgh Irn Punch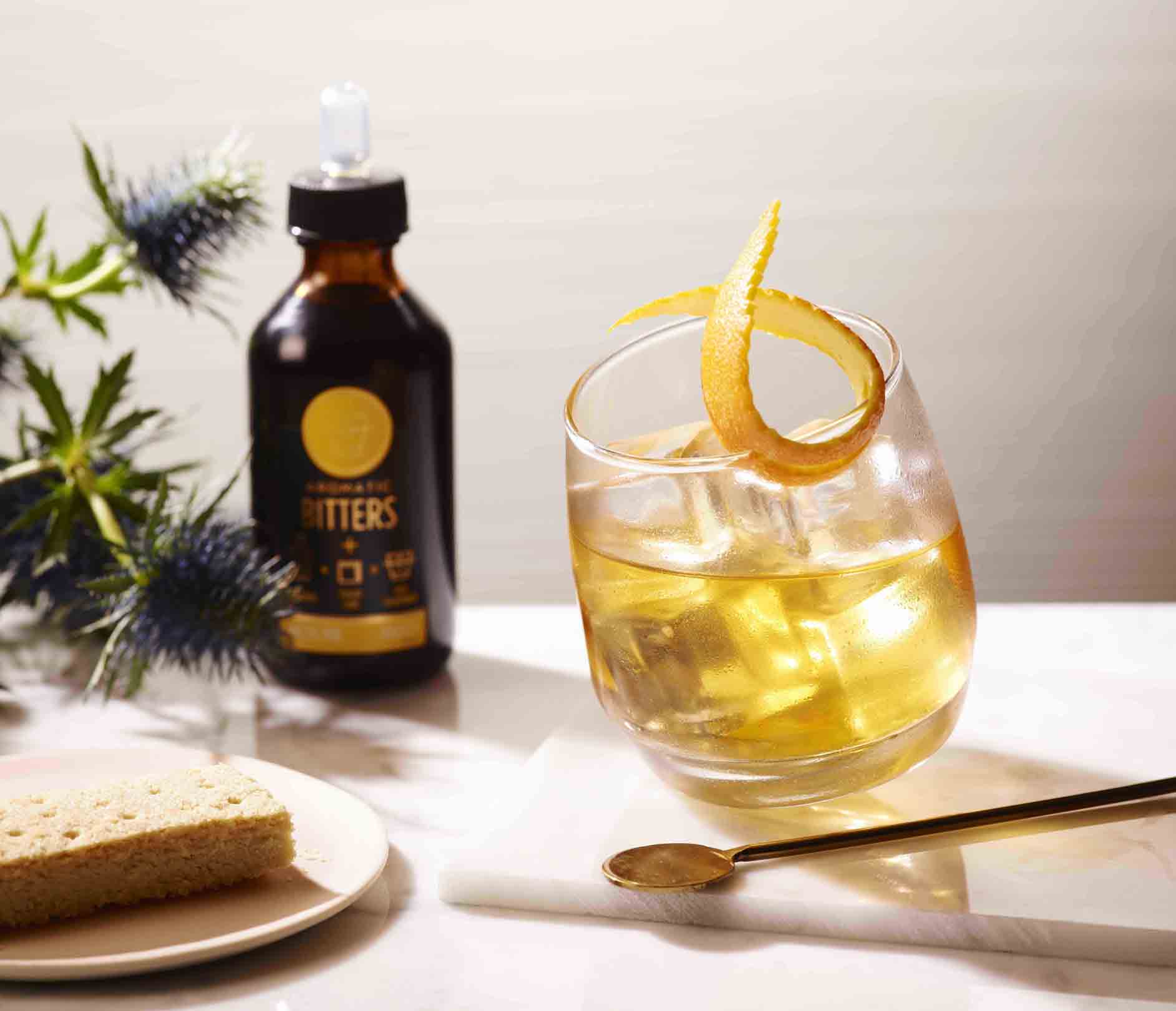 A play on the Old-Fashioned, this has been given a Scottish twist with a splash or Irn Bru, the city's residents' top drink after whisky.
Ingredients: 50ml Sainsbury's Blended Scotch Whisky, 10ml Irn Bru syrup (reduce one can of Irn Bru on the stove until it becomes half the amount, add 100g of caster sugar, stir until dissolved, bottle and refrigerate), 12 drops Sainsbury's bitters.
Method: Stir and strain over cubed ice. Garnish with orange zest peeled in a spiral, placed on the rim of the glass, and a shortbread biscuit on the side.
2. The Bristolian SideBoat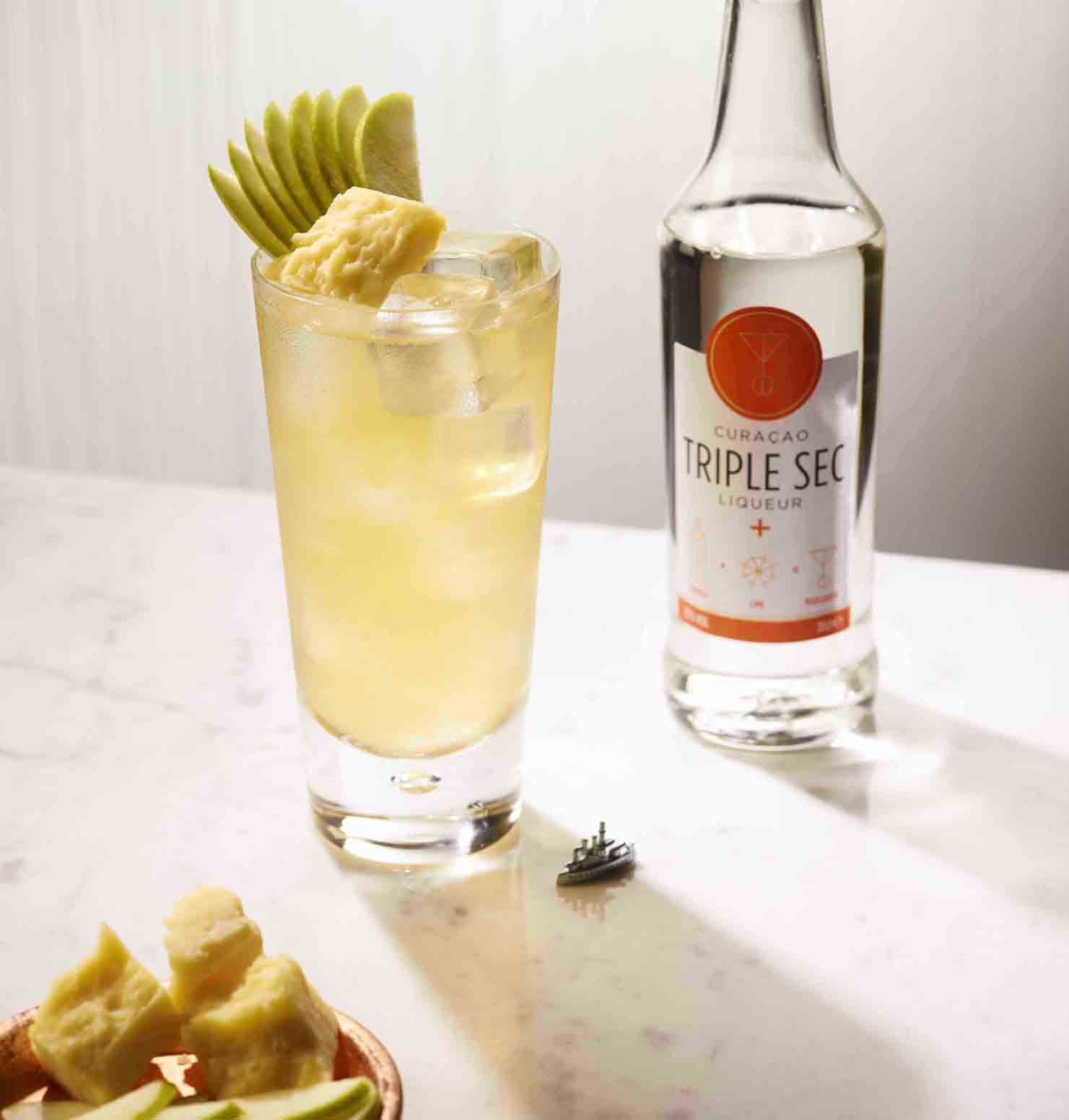 As the birthplace of Wallace and Gromit's Aardman Animations, it's no surprise cheese is the flavour Bristolian's link most with their home town, and so it features heavily in the garnish, alongside fresh apple to complement local cider – the region's favourite drink.
Ingredients: 40ml Sainsbury's 3 Year Old Brandy, 20ml Sainsbury's Triple Sec, 20ml fresh lemon juice, 50ml Sainsbury's Vintage Cider, 1tsp bramley apple sauce.
Method: Shake and strain all ingredients (except the cider) over cubed ice in highball, then top with the cider and garnish with fresh apple and a chunk of cheddar on stick.
3. Brummie Sweet Spice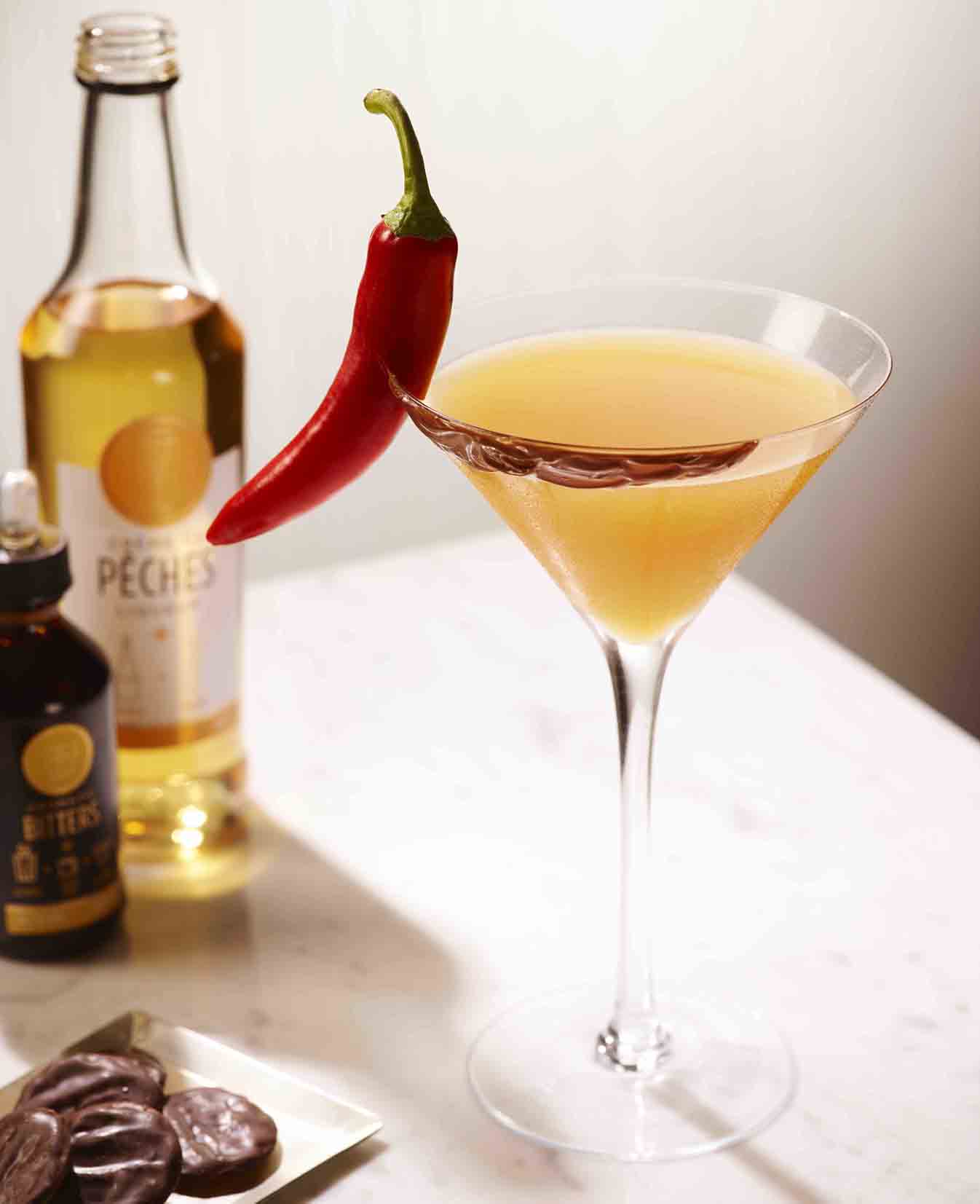 Brummies are proud of inventing the Balti, with nearly a third (29%) believing this Birmingham-born curry is most representative of their city. The Cadbury's factory in Bourneville has also left its mark, with half (50%) confessing that Dairy Milk reminds them of home. Including a dash of bitters and a splash of Crème de Pêches Liqueur, this sweet and spicy cocktail pays tribute to the foodie city.
Ingredients: 50ml Sainsbury's White Rum, 15ml Sainsbury's Crème de Pêches Liqueur, 35ml spiced mango puree (Sainsbury's mango slices blended with teaspoon of ground cumin and half a medium red chili), 25ml lime juice, 1tsp of runny honey, 6 drops Sainsbury's bitters.
Method: Shake and fine strain all the ingredients into a martini glass and garnish with a mini Sainsbury's own-brand Jaffa Cake, Cadbury's chocolate spread on half the rim and top with a red chili.
4. Rock My Manchester Gravy Boat
Nothing says Manchester more than gravy, with the most popular local delicacy voted as chips and gravy (15%) with a swig of beer (35%) on the side. The majority (68%) voted the beautiful game as being at the heart of their city's identity, and so the beer-based cocktail is topped off with a dash of Bovril, to nod cheering footy fans, and a splash of tart Raspberry Liqueur.
Ingredients: 50ml Distil No 9 Ukrainian Vodka, 15ml Sainsbury's Raspberry Liqueur, 20ml Hyde and Wilde stout, 75ml fresh tomato juice, 15ml Bovril (2 tsp Bovril, mixed with 200ml hot water), 6 dashes Tabasco, 5 dashes Worcester Sauce, 10ml lemon, 1 whole sprig of rosemary, pinch of pepper, pinch of salt.
Method: Shake all the ingredients and strain over cubed ice into a latte glass. Finish with a rosemary sprig and a chip, with cracked pepper sprinkled on top.
5. The Great British G &Tea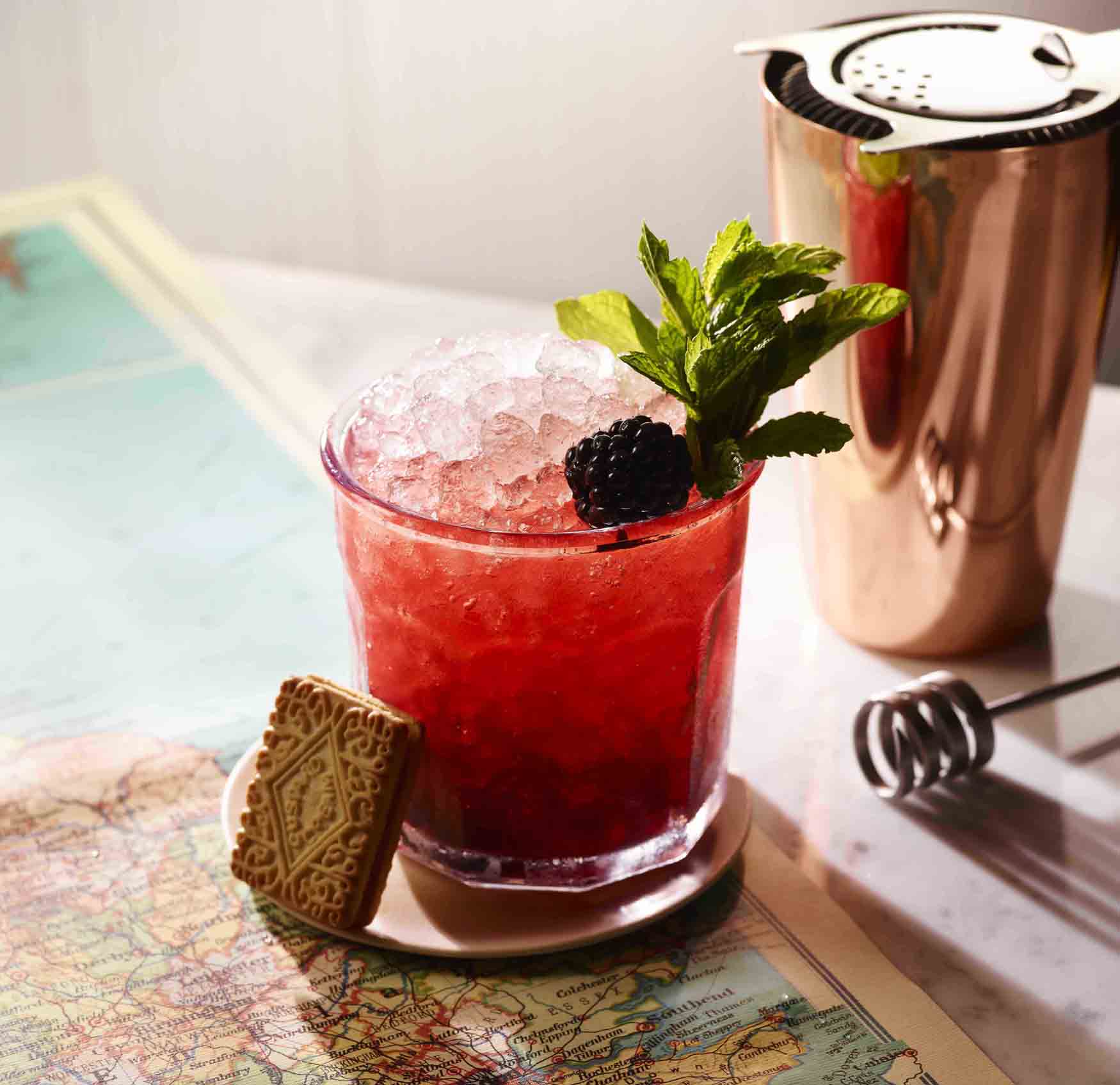 This was born from the nation declaring its dedicated love for English breakfast tea, with a quarter (25%) confirming it as the most British drink of all. The cocktail combines tea with a splash of London Dry Gin, a fruity dash of Cassis Liqueur and spoonful of blackcurrant jam, and is served with a custard cream, because it wouldn't be British without a biscuit.
Ingredients: 50ml Sainsbury's Taste the Difference Blackfriars 10 London Dry Gin, 25ml Sainsburys Crème de Cassis Liqueur, 25ml English Breakfast Tea, 20ml lemon, 3tsp of blackcurrant jam, 8 mint leaves.
Method: Add all ingredients to a clear jam jar, fill 2/3 with crushed ice, churn with a latte spoon or similar, top up with crushed ice and add a mint sprig and a Sainsbury's custard cream on the side.
All these cocktail recipes feature Sainsbury's exclusive range of cocktail ingredients at their heart. Sainsbury's new 35cl and 20cl bottle cocktail ingredients start from only £5.
© Press Association 2018