Everything you need to know about the winning drink at the 2018 Havana Club Cocktail Grand Prix
17th Jul 18 | Lifestyle
A newbie bartender - and first ever female winner - wowed judges with her creation, Curvas. Sam Wylie-Harris reveals how to whip one up.
Much like any race to the finish line, a cocktail contest is full of twists and turns – and this was certainly the case at the recent Cuba Moderna: Havana Club Cocktail Grand Prix.
The longest running cocktail competition in the world, which takes place every two years, saw 41 bartenders from across the globe take inspiration from modern Cuba's burgeoning drinks, food, music, arts and cultural scenes, to craft a new rum cocktail to 'show how dynamic and forward thinking the island is'.
And after five intense days, France's Ninon Fauvarque, from La Queue du Coq bar in Annecy, was crowned winner.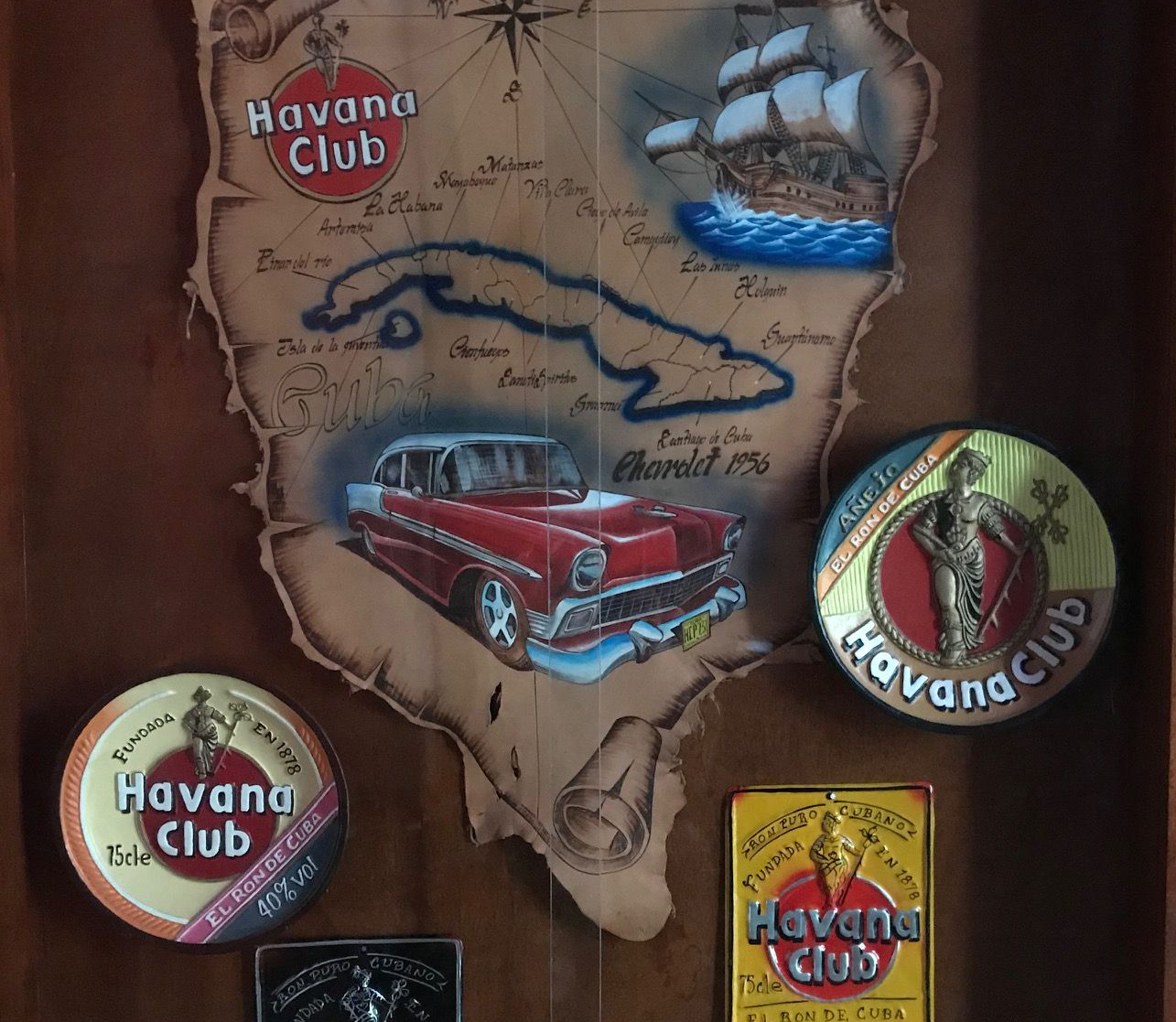 During the event, which included a semi-finals day set in the picturesque Vistamar restaurant overlooking the ocean, competitors were challenged to create their final serves after an immersive Havana Club experience, with seminars, workshops and local tours to channel the history of Cuban drinks and discover the essence of Cuban flavours.
The cocktail brief for finals day, meanwhile, held at the historic Hotel Nacional de Cuba, was to use Havana Club 7 Year Old Rum (£26, 70cl, Sainsbury's), with at least one hero ingredient used along with at least two modern bartending techniques – such as juicing, syrups, infusions, hydrozoles, fat washing, foams, ferments, clarification etc – with the total number of ingredients not exceeding five components.
In a show of creativity and ingenuity, Fauvarque – who's only been bartending for 14 months, is the first woman to win, and the first competitor to receive more than one trophy including the People's Choice Award – impressed the judges with her cocktail creation 'Curvas'.
A simple yet original serve, judges said it 'brought to life key global trends, such as provenance, sustainability and the vegan agenda through its use of local ingredients such as red beans to create a vegetal liquid called aquafaba to substitute the use of egg white'.
"It has been a real challenge to adapt ourselves in Cuba, where the weather, ingredients and even the ice are so different to what I'm used to in France. It was a huge surprise for me, it's a great honour," Fauvarque said after her win.
"The first time I picked up a shaker was April last year, and I'm glad to have been able to surprise the judges with my recreation of Cuba Moderna through my cocktail Curvas, which has been possible thanks to all I have learnt in the seminars and working with Cuban people throughout the week," added the cocktail creator, who will have the chance to return as a judge at the next global final in 2020, as part of her prize.
Curious? Here's how to recreate a Curvas of your own…
Curvas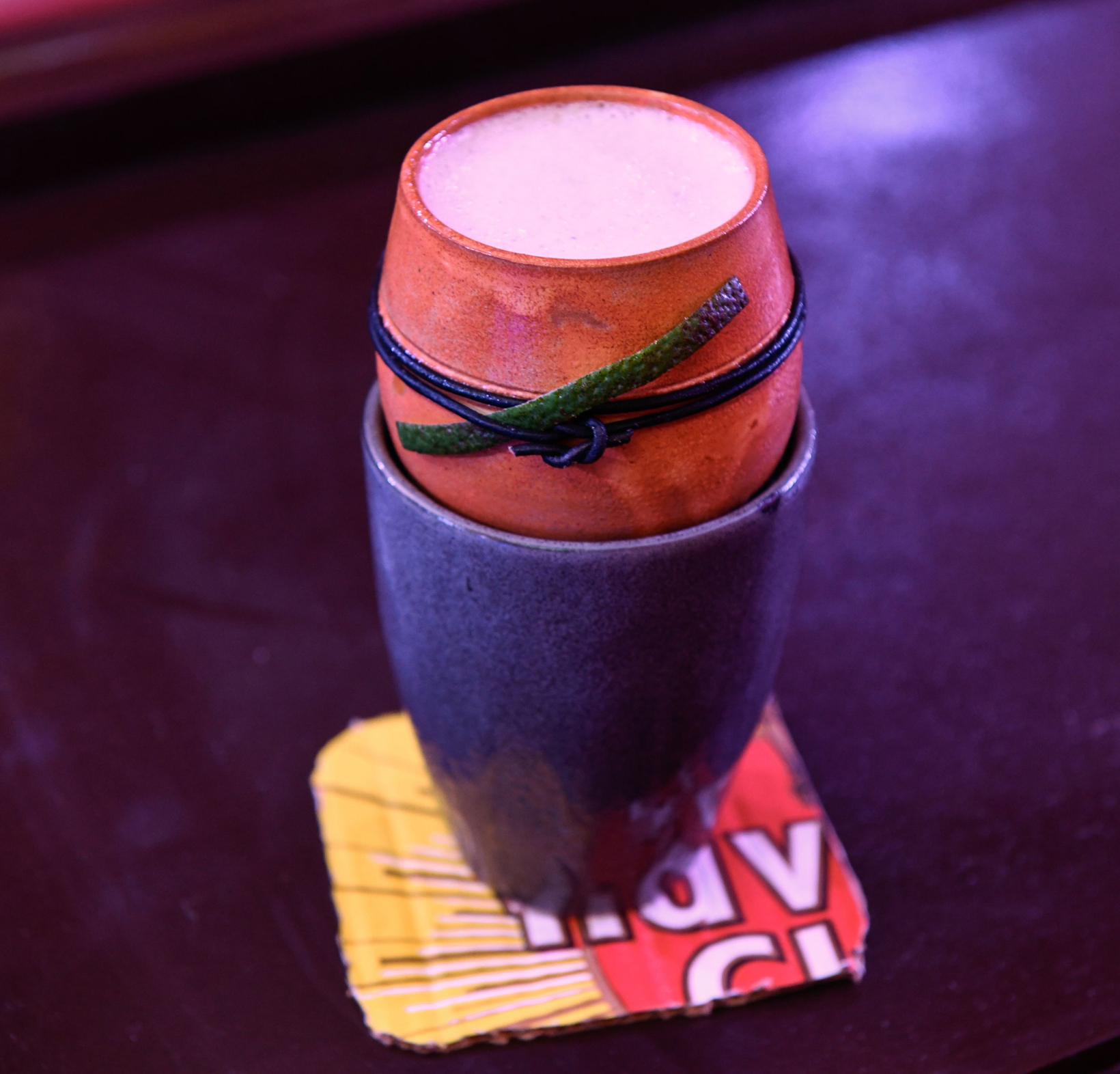 Ingredients: 65ml Havana Club 7 Years Old, 10ml Horchata (made of coconut milk), 5ml orange & lime reduction, 15ml spice-infused honey syrup (cinnamon, ginger and star anise), 20ml red bean aquafaba.
Method: Put everything in the shaker, dry shake. Fill with ice and shake. Double strain. Serve up in a jicama glass (or tumbler).
Competition drinks are always a bit more complicated than anything on a bar menu. Here's the lowdown on four of the ingredients used above, and how you can replace them if need be…
Horchata: Mix a measure of coconut cream with a measure of rice milk, and 1/4 of a measure of sweetened condensed milk. Or replace with coconut cream.
Orange and lime reduction: Mix a measure of orange juice with a measure of lime juice (preferably fresh) and reduce for a few minutes on low heat. Or replace it with passion fruit.
Spice infused honey syrup: Brew in half a measure of water, turmeric, ginger, cinnamon and star anise. Add half a measure of powdered sugar. Then dilute the liquid honey with the previously filtered mixture. Or replace the spices with others.
Aquafaba: The cooking juice of red beans.
© Press Association 2018