Andre Agassi opens up about tennis, love and fatherhood
11th Jul 18 | Lifestyle
The Wimbledon champion speaks to Gabrielle Fagan about life off the court.
Andre Agassi won eight Grand Slams during his impressive career, including Wimbledon at the age of 22, and is still considered to be one of the greatest tennis players of all time.
Yet his sporting glories came at a price. The child prodigy from Las Vegas revealed in his autobiography, Open, that he secretly hated the game for years, due to a domineering father and a punishing training regime.
He eventually retired in 2006, at the age of 36, and has found fulfilment running an educational foundation for children. Most recently, he coached former world No.1 Novak Djokovic.
He and fellow champion Steffi Graf were famously the darlings of the Centre Court, and the pair married in 2001. They have two children, son Jaden Gil, who is 16, and daughter Jaz Elle, 14.
Here, the 48-year-old reveals why, after all these years, he's taking tennis lessons again, and what fatherhood really means to him.
You revealed your hate/love relationship with tennis in your autobiography Open – how do you feel about the sport now?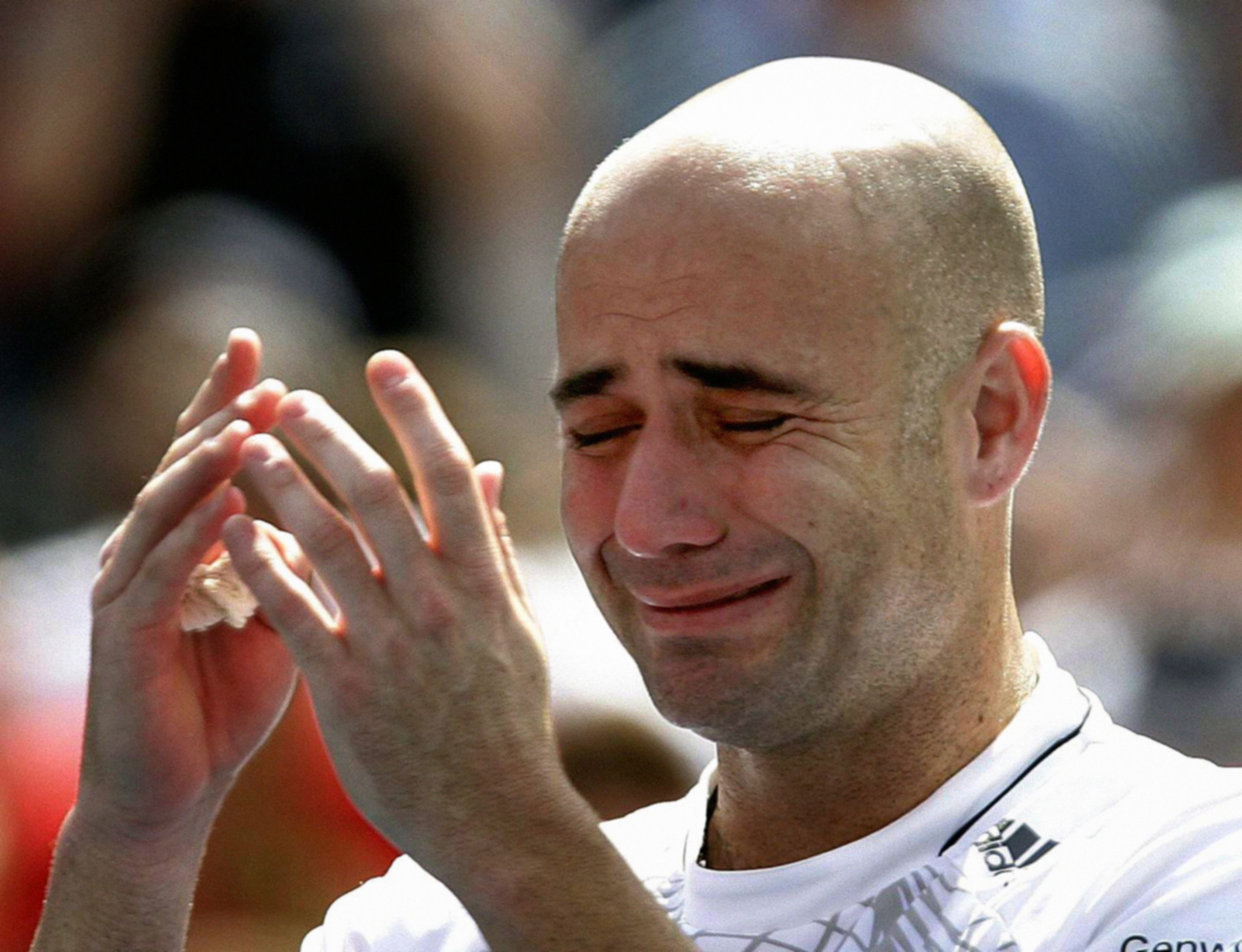 "I always have mixed emotions about the game. I see it for what it is, what it means and what it meant to me, and what it offers sport overall. But I also realise what I put myself through – the stress, and what went into being ready for all its challenges.
"When I sit in the stands, I take it in positively, but my mind can drift to, 'Wow, this is something I'm so glad I never have to do again'. Tennis gave me a lot and it took a lot, so I just try to stay positive and now say tennis and I are about even."
You've been married to Steffi for 16 years, what's the secret of your happy relationship?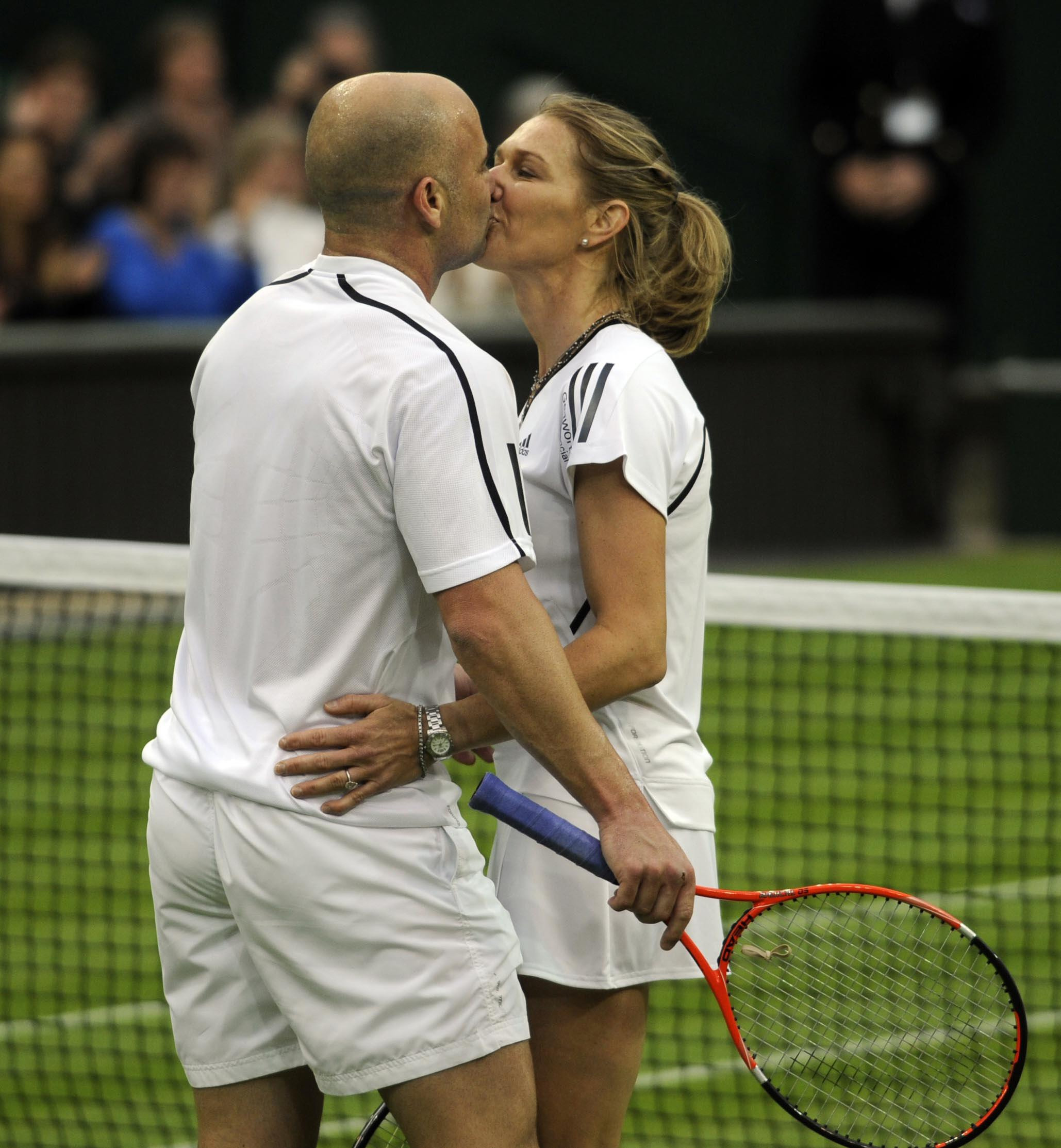 "I don't think there's a secret, but I think there's some necessary working parts. I think you need two whole people, individually first of all, who don't need each other, but respect and love each other in way that has full discipline and commitment.
"We're two individuals that have lived full lives and we don't react to each other; we respond to each other. If you have those working components, that will give you the chance to nurture a beautiful opportunity."
What does fatherhood mean to you?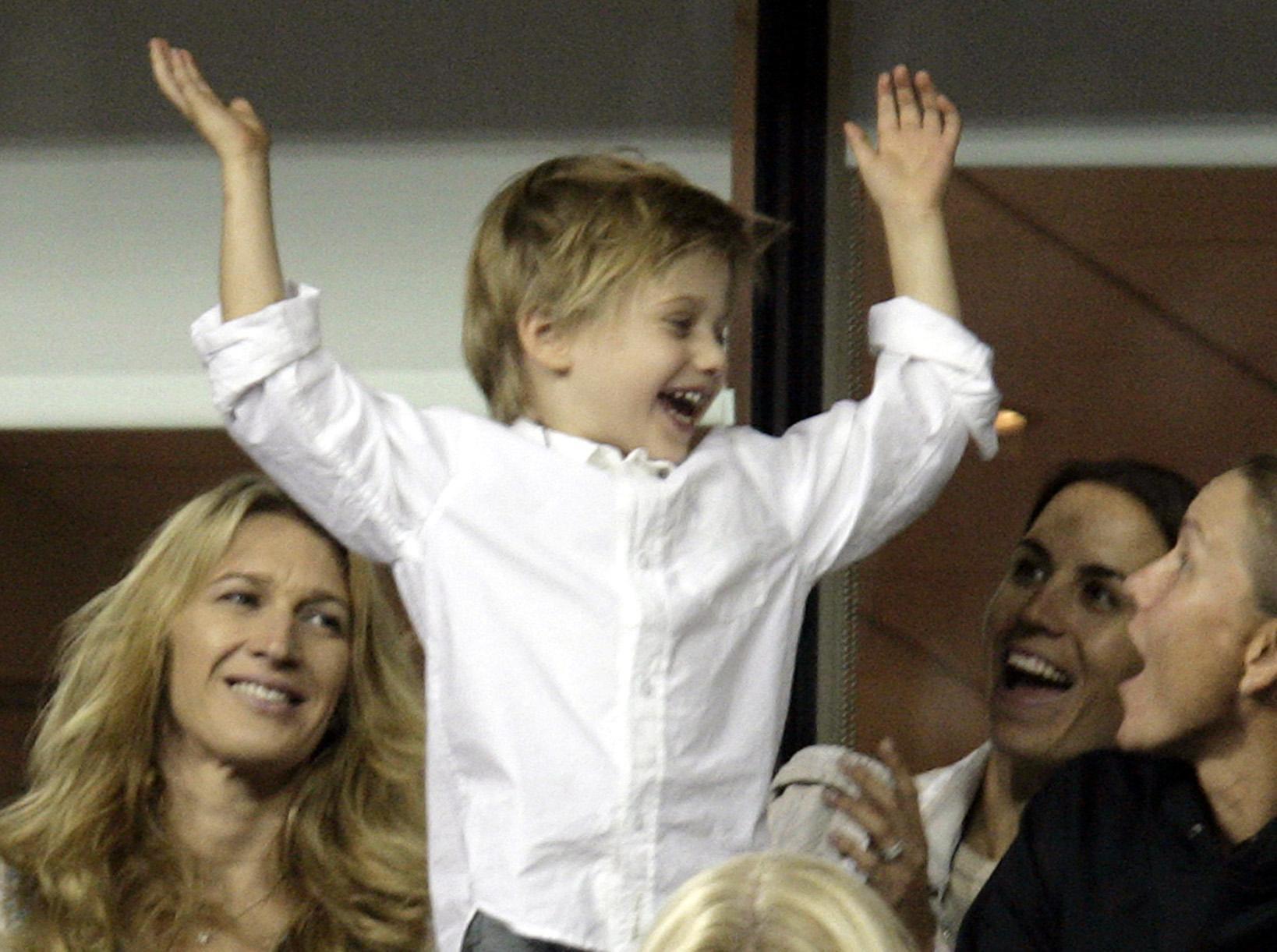 "Fatherhood is everything. My greatest responsibility is raising them. As they get older, the decisions get a little bit more precarious and the worries get less but more intense. I have parented differently from my father – I wouldn't wish that parenting experience on anyone I cared about, because it came with its pains, despite its intentions. I've tried to take the best from it, and teach them the things I held on to that were good.
"Our kids are relatively typical. On an average day when my daughter isn't at school or listening to music in her room, she'll be asking us to go do something that's unreasonable! Our son is home-schooled and is training for his objectives in baseball. When I'm away, I always wear a necklace he made for me when he was five, which is made of beads spelling out 'daddy rocks'. "
Would you like your kids to follow you into tennis?
"We wanted the kids to make their own choices and would never have said 'no' to what they were, but we didn't go out of our way to expose them to tennis. Our prayer was not tennis.
"At some point they knew we did it and they tried it, they saw behind the curtain and they know the demons that are involved. I don't know whether that influenced their decision not to be a part of tennis, but we were pretty thankful they weren't interested."
What's your verdict on some of the top players in the game?
"I've got to say I think Roger Federer will win Wimbledon this year. He's such a remarkable player. Playing him is like playing a wall and a ball machine at the same time. There's no safe place on court. I could hit my best shots against him but I'd have no concept of where I needed to move in court because he had so many options within his game. He'll always leave you guessing and that's pretty unsettling for a player.
"Nadal though is playing well and he has never struggled with motivation and he has a passion and intensity that rises to every match no matter what's going on. Novak (Djokovic) is outstanding and if he finds his form and gets in the flow it would be great to see him do well."
How do you look after your health and fitness?
"I recently started taking a few tennis lessons, so I can build back to a place where I can take on somebody and not pay the price physically. I've found if I play somebody good or better than me, I push myself too much and then regret it the next day.
"I'm just really curious to see if I can build up some old muscles, so I can sling a racket and take half the court against anybody. It's for health – I feel like I'm a little older than my body because of the wear and tear during my tennis career. I am limited on what I can do and my back is probably the worst of it all. Basically [in sport] you give up a third of your life not preparing for the two thirds of the rest of your life. That's what you're choosing in sport. "
How do you look after your wellbeing?
"I have my quiet time that I cut out from my schedule, and I have my Christian faith which is very important to me for being centred. I think balance is a very overused term and being centred is probably more important. My philosophy on life is, 'Yesterday's gone, tomorrow's a maybe, all we have is now'. I try to live for the moment, which is sometimes easier said than done.
"One quality I have, which gives me angst, is my lack of knowing what to do if I have a free day. When it happens, I freeze and go, 'What do I do now?'
"I don't know whether those years in tennis left me with this need to feel productive and like I should be doing something, but it's not an easy feeling for me to have time on my hands without a goal or objective. It bothers me that I don't have a particular thing I love so much that I just can't wait to go and do it.
"I really do relax when I'm problem solving; its rejuvenating for me. I can't think of anything worse than lounging on a beach."
Do you see yourself as a celebrity?
"Not at all. I'm not into celebrity. I don't watch TV, films or go to many sporting events, and so it's hard for me to put people and their accomplishments into context.
"I'm someone who used to play tennis and I'm a human being who's trying to be a better person. As a family, we love our privacy, being with friends, doing our work and doing normal things."
What's your greatest achievement?
"Growing my education mission across the country; the foundation has 81 schools now. It's been a daunting task, but I'm really proud of it, because it's giving children choices through education.
"Changing lives is by far and away more fulfilling than impacting someone's life for a few hours or building some kind of on-court legacy. What does legacy even mean? None of us are going to be around to appreciate our legacy, so it's about what you choose to do [with your time]. When you change a child's life, you change the future."
What's the best piece of advice you've ever received?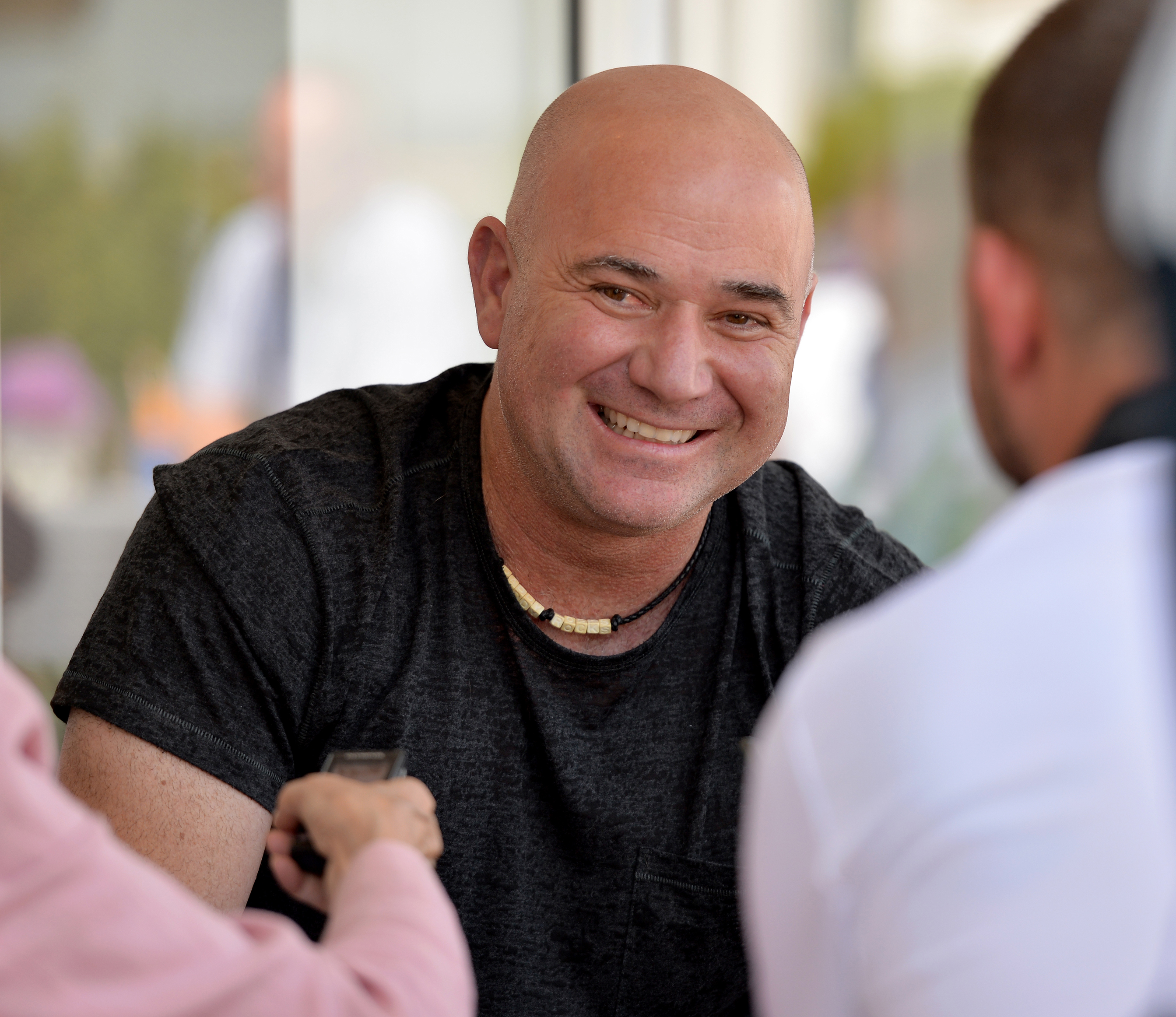 "I've learnt over the years that it's always better to listen more than talk, and understand more than teach. You realise that's the quality behind the people that have helped you most in life."
Andre Agassi is global ambassador for Lavazza, the official coffee sponsor of The Championships, Wimbledon, 2018.
© Press Association 2018