6 refreshing cocktails to stir the senses this summer
13th Jun 18 | Lifestyle
Find yourself a shaker or mixing glass and you can whip these up in a matter of minutes, says Sam Wylie-Harris.
As the summer social season rolls in, cocktails play a starring role – especially those that don't challenge the senses but have just the right balance to leave you wanting another.
And with the resurgence of the aperitivo, these light, refreshing drinks mean you can enjoy them for longer, while the simplicity of a classic cocktail like a negroni or gin and tonic means you don't have to forage for loads of implements and ingredients.
What's more, the wide range of botanicals flavouring so many gins, and vermouth (wine flavoured with aromatic herbs) enjoying a revival, our thirst for these tantalizing tipples and 'gioia di vivere' is encouraging more of us to make the most of those aperitivo moments at home.
Here are six simple but moreish recipes to fit our busy, modern lifestyles. Mix them up and enjoy with some cicchetti, tapas or light bites…
1. Martini Riserva & Tonic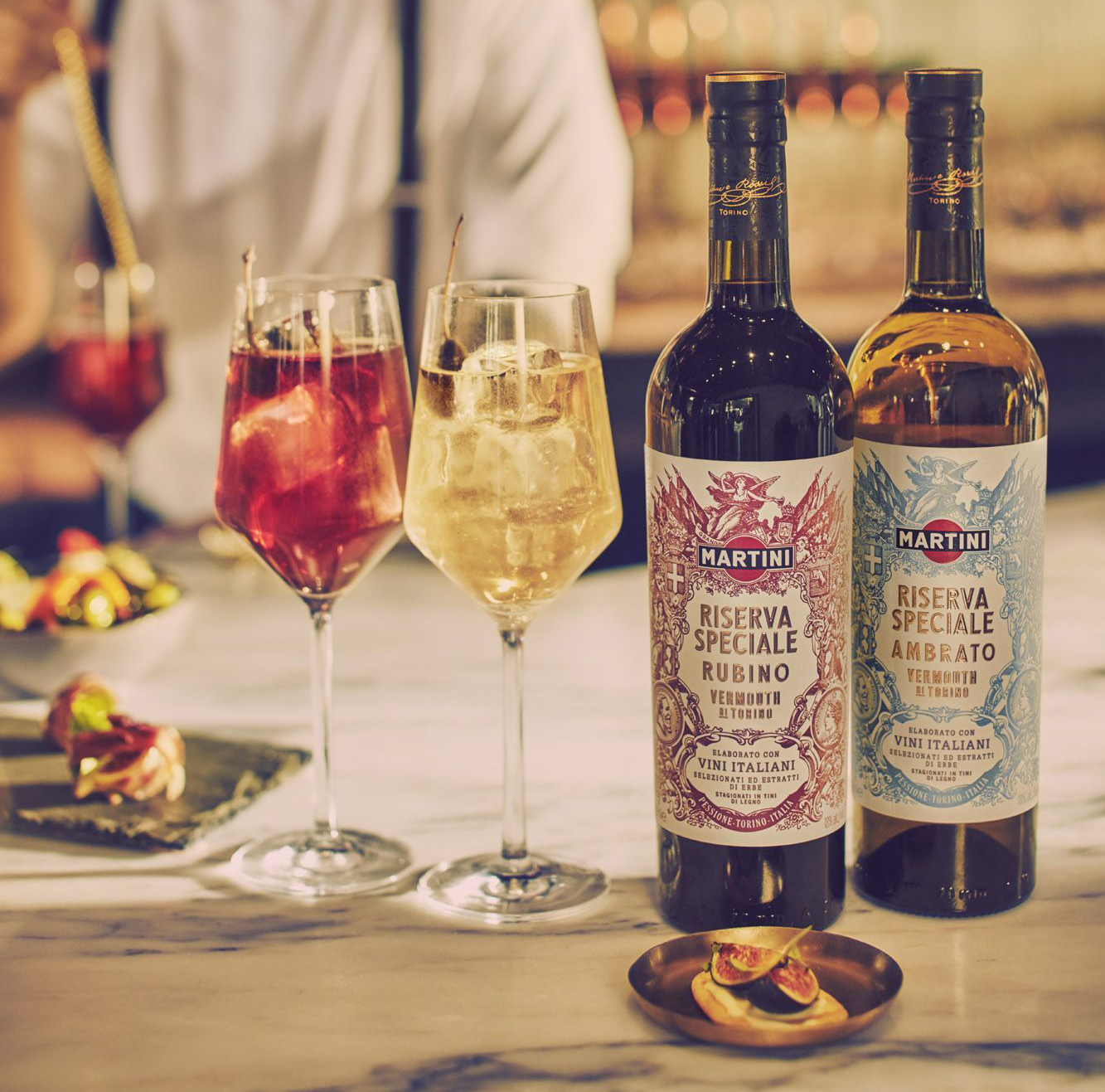 The vibrant bitter-sweet taste of Martini is finding ever increasing legions of fans and can be enjoyed in two styles: Martini Riserva Speciale Rubino Vermouth di Torino (currently reduced to £11 from £15, 75cl, Ocado) – a bright ruby red vermouth, with a delicate balance of botanicas to create a full-bodied herbal and complex style.
Or Martini Riserva Speciale Ambrato Vermouth di Torino (£15, 75cl, Ocado) – a floral and aromatic blend of small parcels of Moscato d'Asti produces a beautifully honeyed style with a light, bitter taste profile.
Ingredients: One part Martini Riserva Speciale Rubino or Ambrato, one part tonic water.
Method: Fill a tumbler with ice, add one part Martini and one part tonic water (can tweak to taste), garnish with an orange wedge (Rubino) or lemon wedge (Ambrato).
2. Perfect Negroni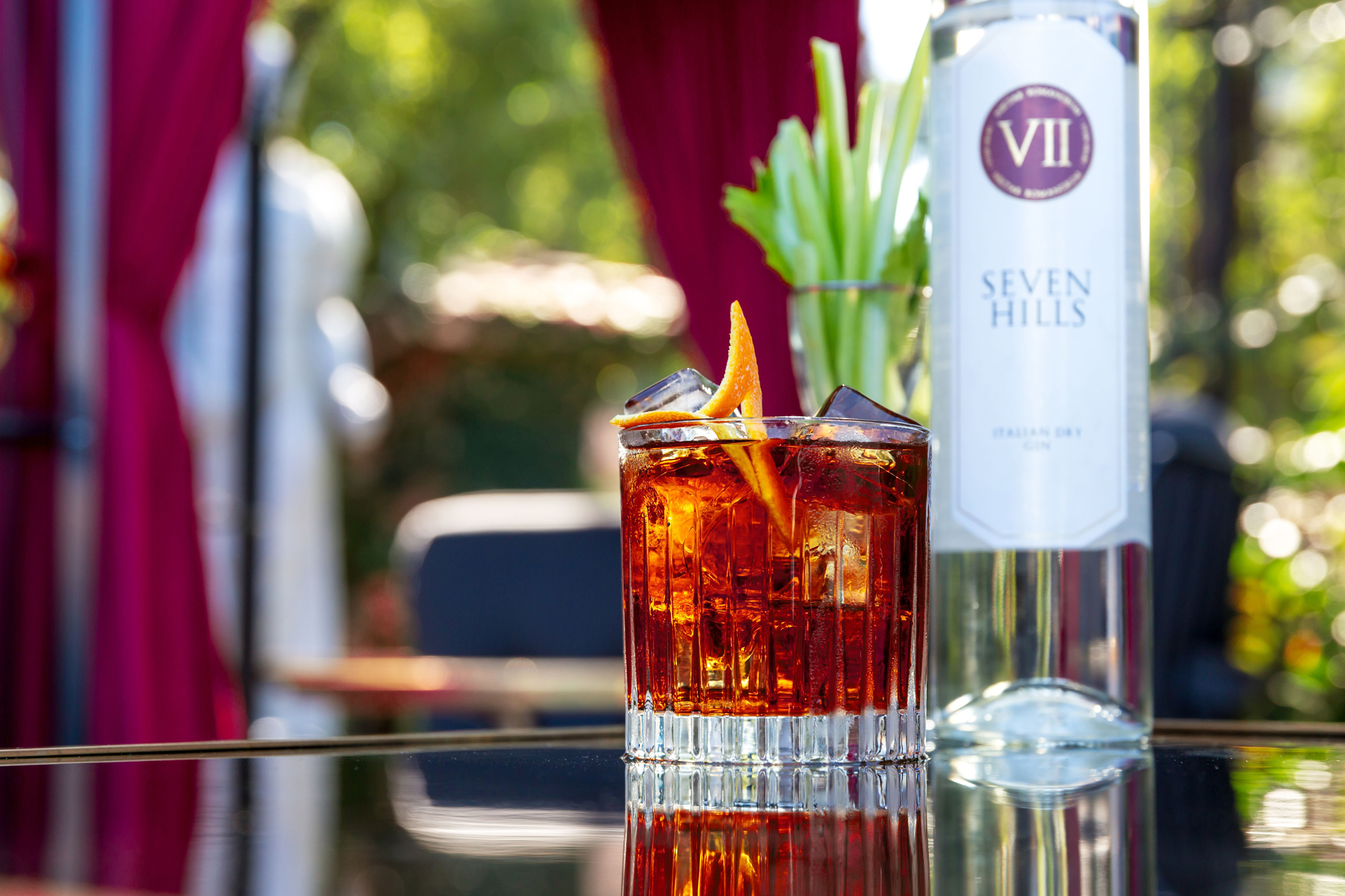 Some may say there's no better fix than the bitterly complex flavours of a negroni that come together with such ease, which could be one of the reasons it's been inspiring countless variations for close to a century.
Today, two Italian mixologists have created Seven Hills Italian Dry Gin (£34.99, 70cl, Amazon), which they cite as the perfect Italian gin for the perfect negroni. An aromatic spirit, with citrus and herbal notes, the inspiration for the ingredients dates back to when Romans used to add juniper to their wine to help them gain an appetite, hence the aperitivo. Saluti!
Ingredients: 30ml Seven Hills Gin, 15ml Campari, 15ml Antica Formula Carpano Vermouth.
Method: Half fill a mixing glass with ice. Add the gin, Campari and vermouth. Stir well, then strain into an old-fashioned glass. Garnish with a twist of grapefruit.
3. Tanqueray Flor de Sevilla Negroni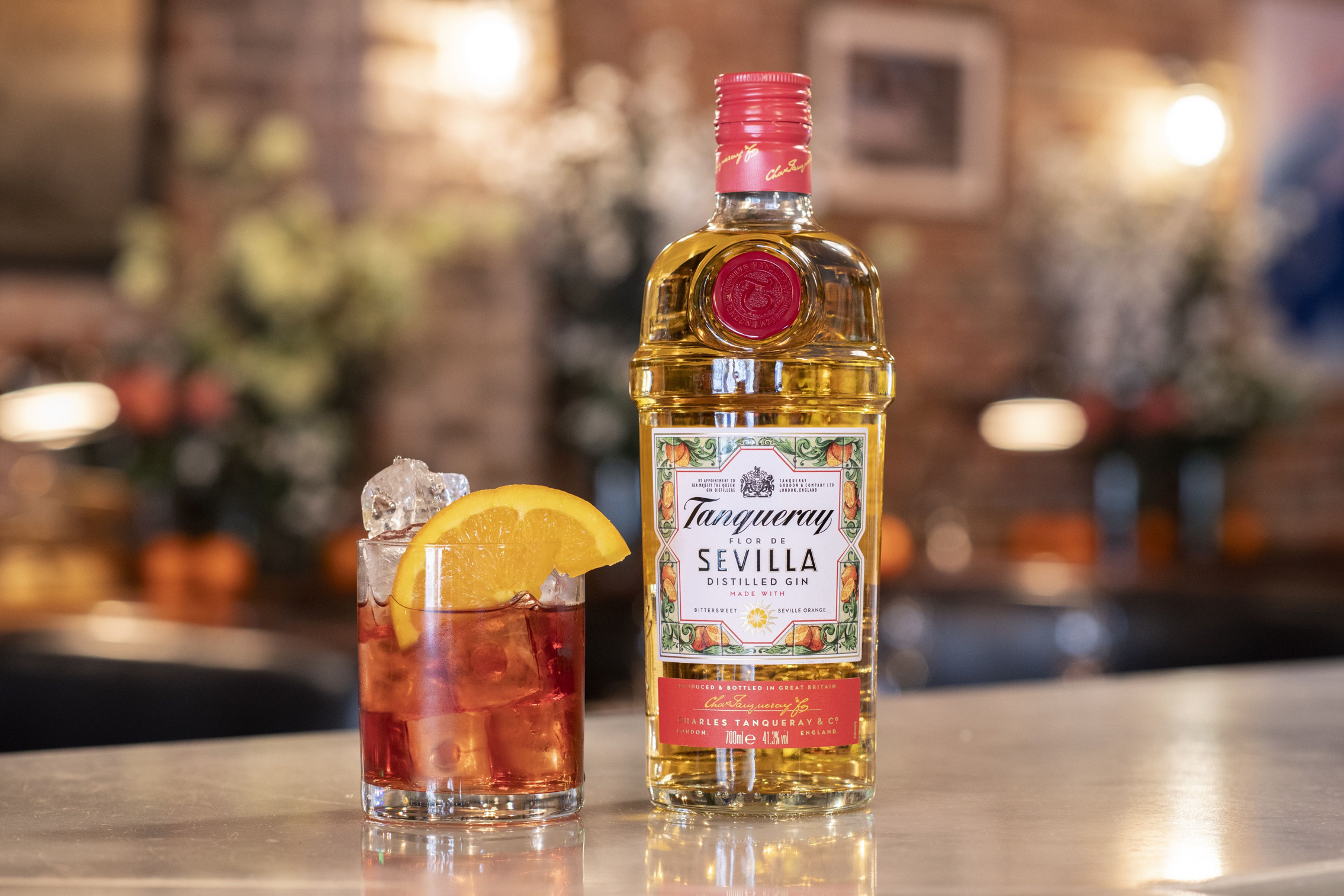 Elsewhere, Tanqueray No Ten have caused a big stir by adding a Spanish twist to the negroni with their delicious new flavour profile, Tanqueray Flor de Sevilla (£27.45, 70cl, 31Dover.com). Infused with bittersweet Seville oranges, the fruity, zesty notes mingle with the four botanicals in the gin. Here's the recipe to get the juices flowing…
Ingredients: 25ml Tanqueray Flor De Sevilla, 25ml Campari, 25ml sweet vermouth, fresh orange slice or peel.
Method: Fill an old-fashioned glass with ice. Add the gin, Campari and vermouth, stir well and garnish with an orange slice.
4. The Silent Pool Secret Garden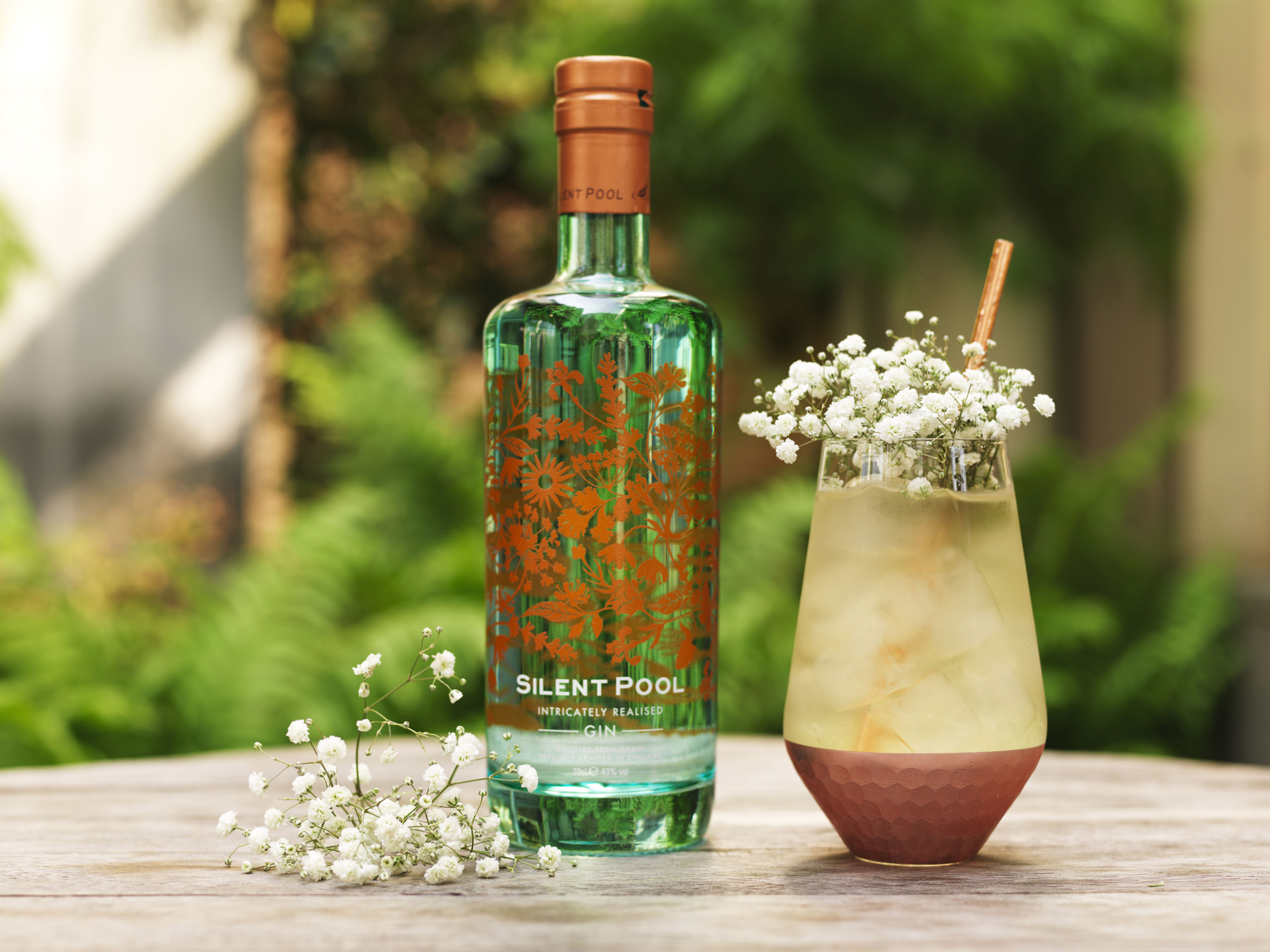 Not content with a Double Gold at the San Francisco World Spirits Competition 2017, Silent Pool Gin (currently reduced to £35 from £39.50, 70cl, Waitrose Cellar) set their sights on the Chelsea Flower Show this year, where their Silent Pool Secret Garden not only proved a blooming good show by winning a Silver-Gilt medal, but thirsty spectators were certainly taken by their 'after hours' G&T party.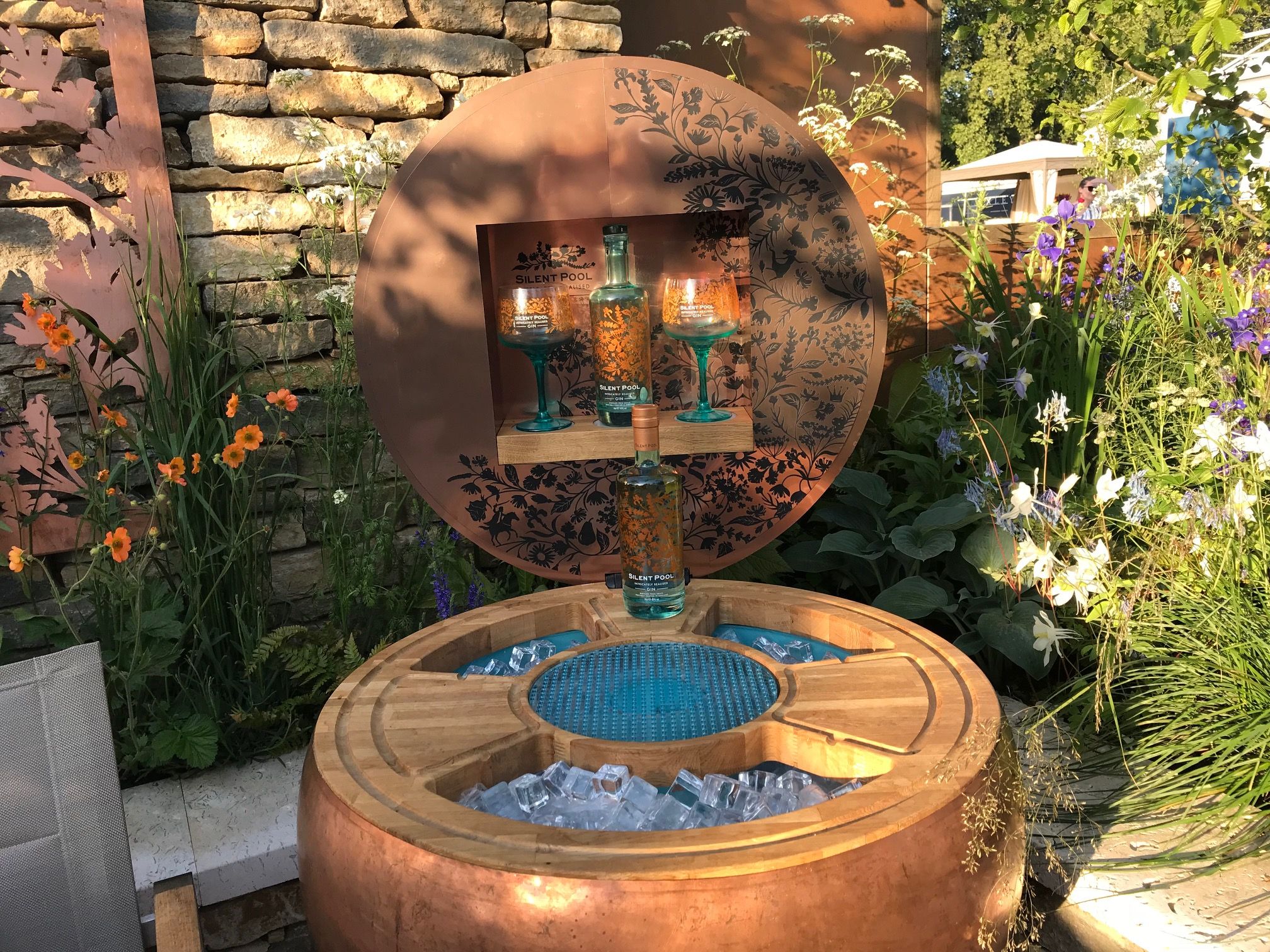 A floral-inspired tipple, we jostled for their signature cocktail recipe so you don't have to…
Ingredients: 35ml Silent Pool Gin, 15ml Poire Williams, 15ml St Germain, 15ml honey water, 35ml chamomile tea, 25ml prosecco.
Method: Fill a high-ball glass with ice. Add the gin, eau de vie, St Germain, honey water and tea. Stir slowly and top with prosecco. Garnish with gypsophila (Baby's-breath).
5. Rock Rose VinChill Factor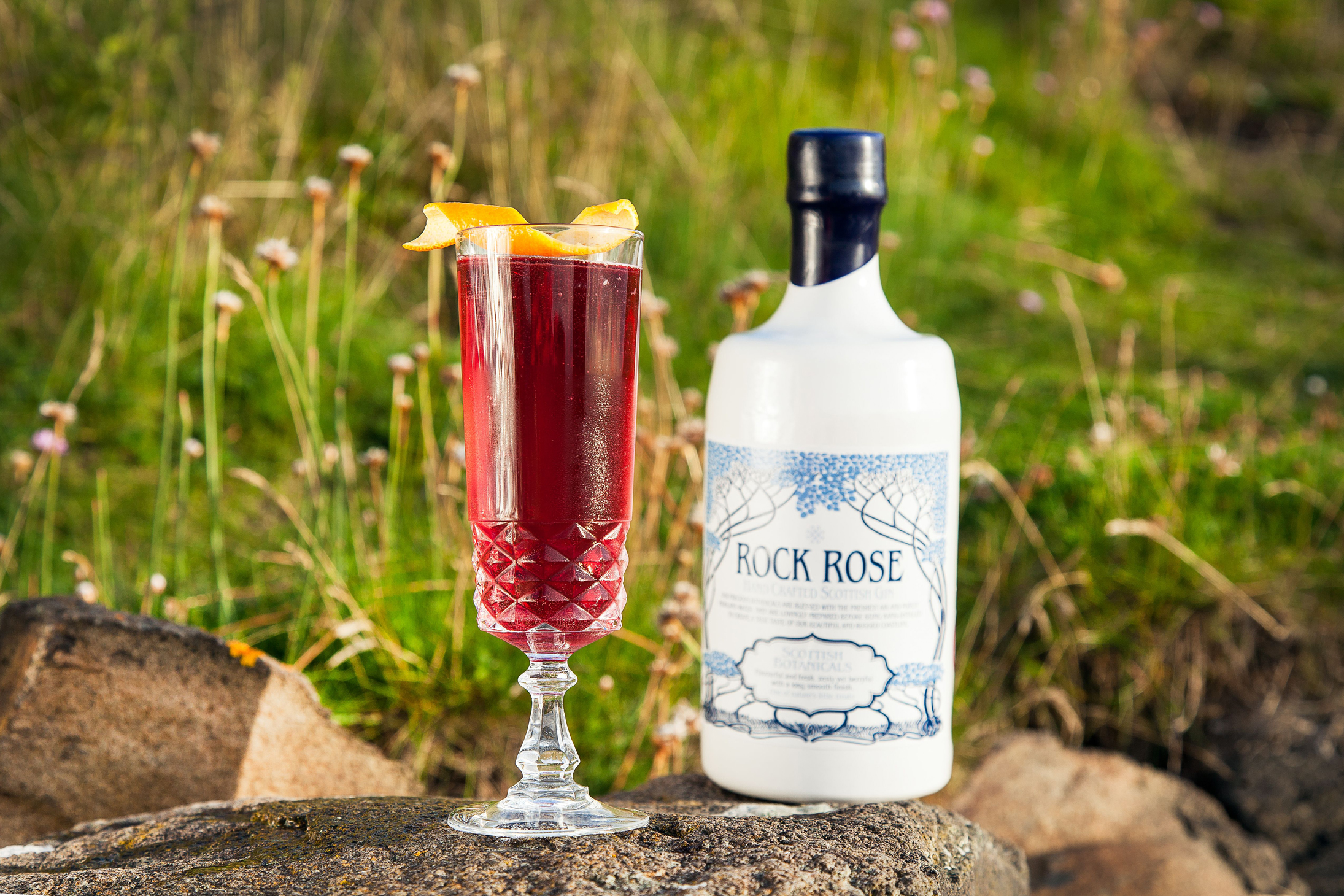 The signature ceramic bottle of the multi-award winning Rock Rose Gin (£34, 70cl, DunnetBayDistillers.co.uk) always looks good on a cocktail trolley, especially if you're serving drinks al fresco.
But what about this delectable infusion of gin with red wine? Embellished with a dash of pomegranate syrup to give it some extra punch, the berry red bubbles are deliciously refreshing. Give it a go…
Ingredients: 25ml Rock Rose Gin, 25ml red Rioja, 15ml pomegranate syrup, prosecco to top up.
Method: Half fill a cocktail shaker with ice. Add the gin, Rioja and pomegranate syrup, shake vigorously and strain into a chilled flute. Top with prosecco and garnish with an orange twist.
6. St Germain Spritz
The beauty of this concoction is not only that it's extremely moreish but it's also refreshingly light, so you can have two or three without having to worry about feeling too squiffy before the sun's gone down.
And with elderflower season in full bloom, the natural floral notes in St Germain Liqueur Elderflower (£19, 50cl, Ocado), combined with prosecco and sparkling water really hits the spot. Here's how to create this elegant and quintessentially French aperitif…
Ingredients: 1.5 parts St Germain, 2 parts prosecco, 2 parts sparkling water, 1 lemon.
Method: Fill a tall Collins glass with ice. Add the prosecco first, then St Germain, then sparkling water – the order is essential to bring out the best of everything – stir slowly and garnish with a lemon twist. Ta-da!
© Press Association 2018