Sensory overload - all you need to see, do and hear in Chicago
9th May 18 | Lifestyle
With the launch of the UK's cheapest daily flight from London, there's never been a better time to visit the Windy City, says Aine Fox.
In 1885, the world's first skyscraper – the 10-storey Home Insurance Building – was erected in Chicago.
Since then, the skyline has grown dramatically, with structures now looming ten times as high.
"Downtown was our playground," says 67-year-old Lynn Hughes, recalling her youth growing up in Oak Park, one of the city's 77 neighbourhoods.
Back then, the 41-storey Prudential building reached furthest into the bright blue sky.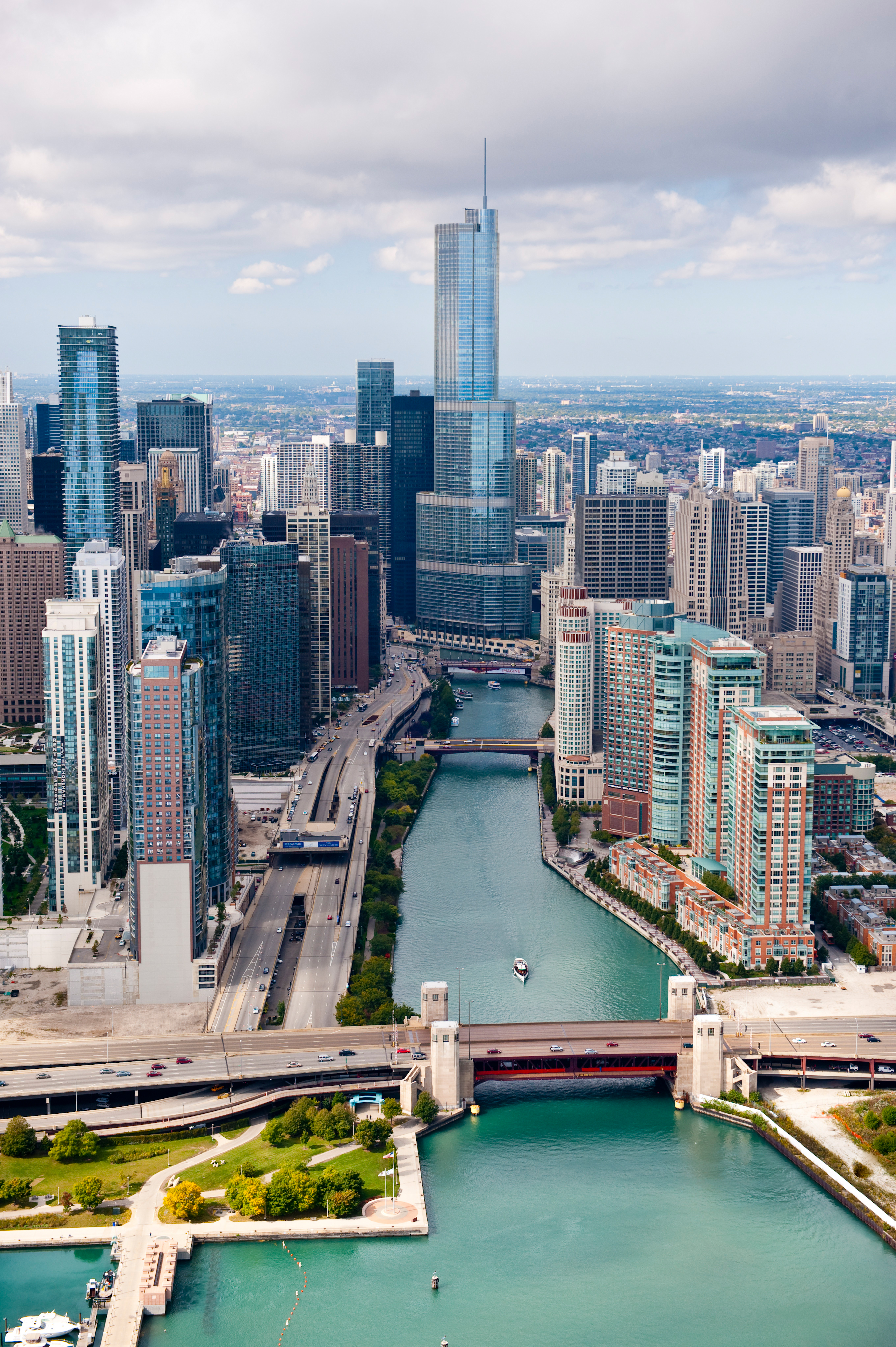 The former teacher is one of around 200 greeters, who volunteer their services to, in Lynn's words, "show off our city".
This is my first trip to Chicago, and as I settle in to my room overlooking Millennium Park, I can't help but compare it to New York – a city which would be hard to knock off the number one spot, in my head.
So why should people visit Chicago instead?
Lynn doesn't need a second to think before answering: "Our city is the friendly, clean, affordable New York."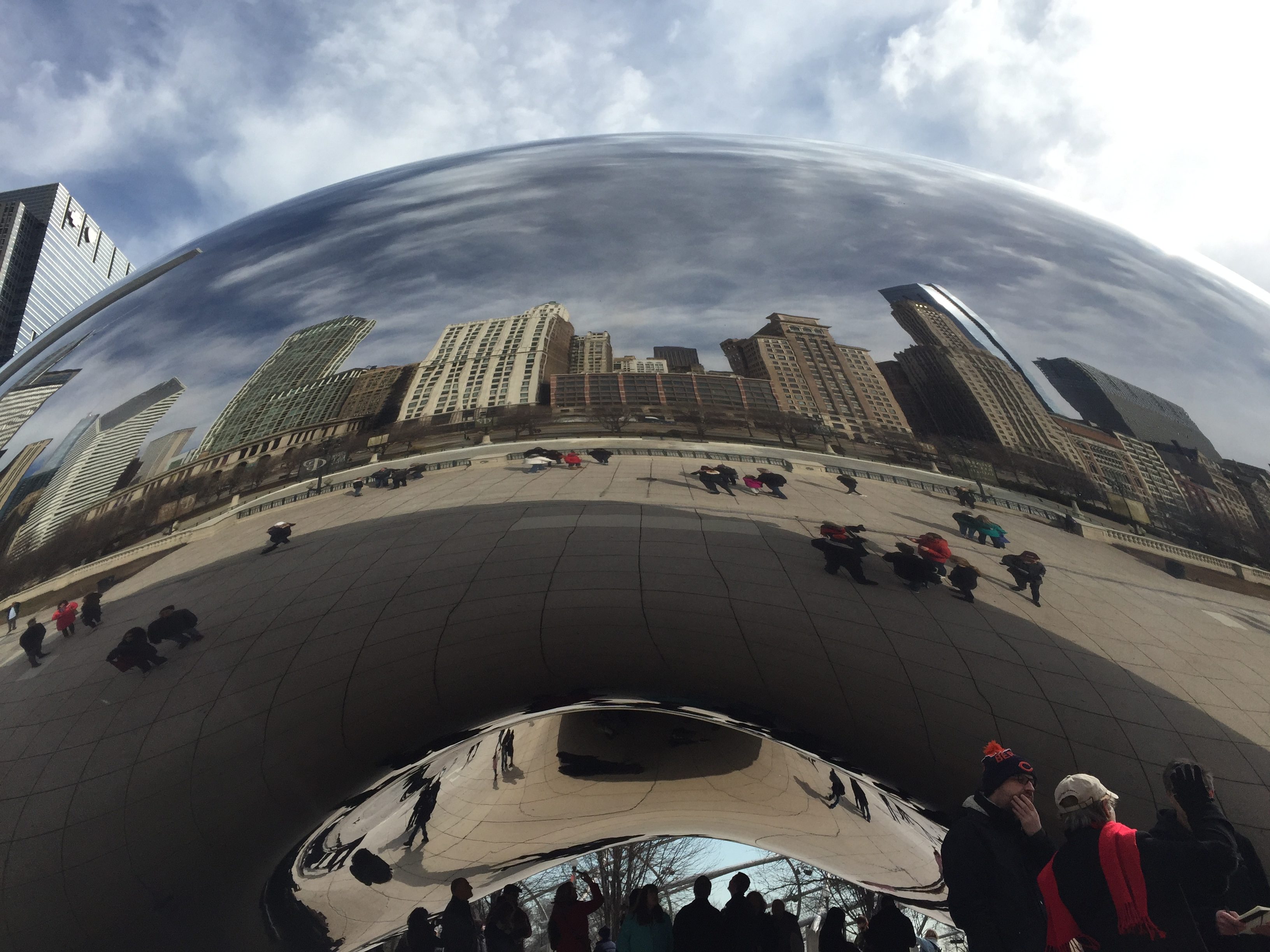 Millennium Park is one of Chicago's many green spaces, situated within the sprawling Grant Park – known by locals as the city's front yard.
Free activities range from weekend yoga classes on the lawn to classical music concerts performed by Grant Park Orchestra, and Chorus in the Jay Pritzker Pavilion.
During summer, people gather around the Crown Fountain, made up of two 50-foot-high glass towers, featuring projections of Chicagoans spouting water from their mouths, in the style of ancient gargoyles.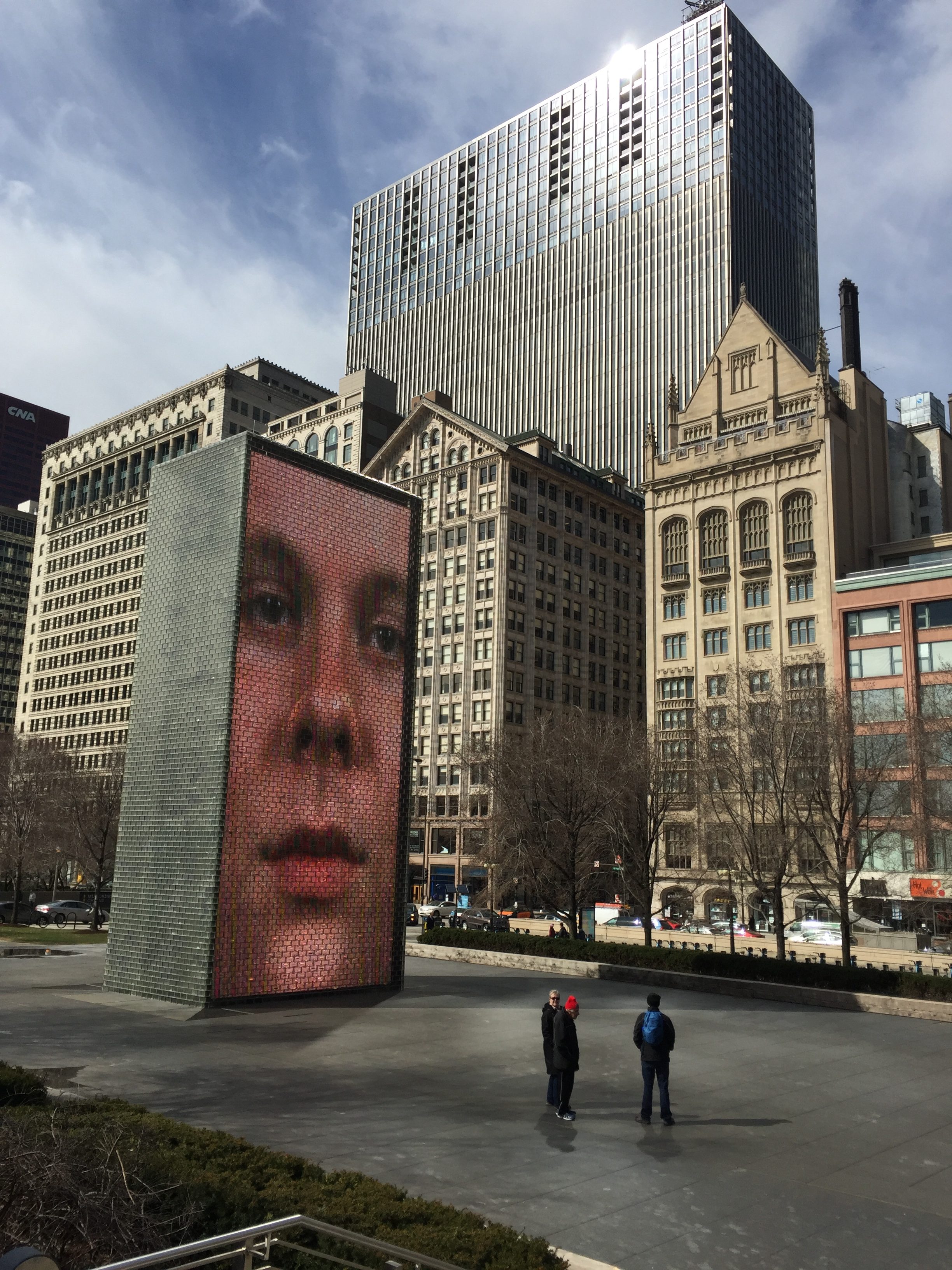 But with so much on offer, it's a year-round destination – and a new direct flight from Norwegian makes it cheaper than ever.
Plan a trip to delight the senses with these essential activities…
DO… a downward dog in the sky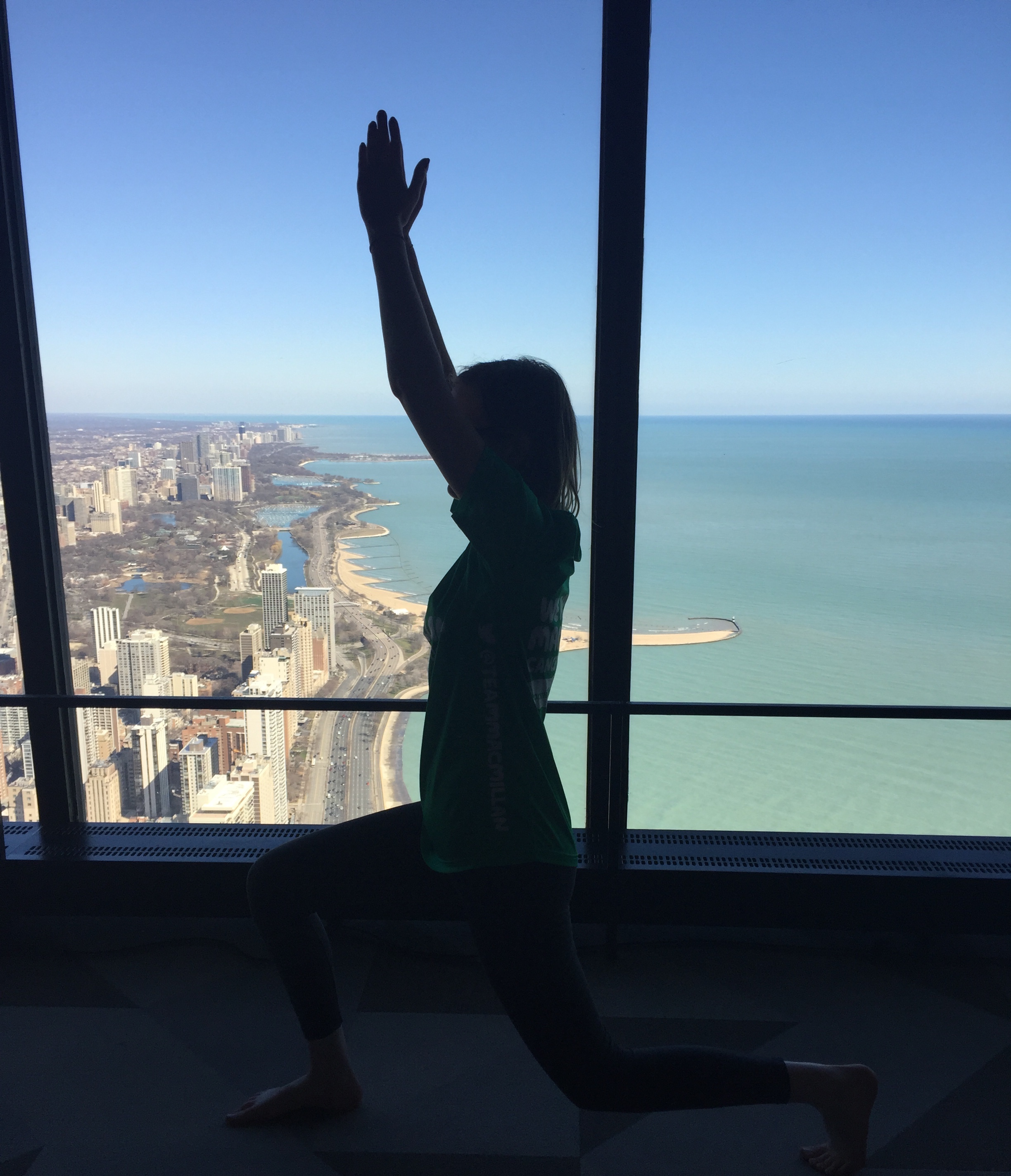 The Windy City's setting on Lake Michigan means that Chicago truly has some spectacular views. And while park yoga in the fresh air is enjoyable, striking the downward dog pose ninety-four floors high in 360 CHICAGO, the former John Hancock building, is a thrill. The class takes place in a glass-walled room with a mirrored ceiling, and instructors gently offer tips as they walk around the room.
Cost: Sky Yoga is $15 (about £11), which also includes admission to the observation deck. (Bring your own mat.) Saturdays from 9am-10am, but arrive 20 minutes early. Visit 360chicago.com/360-sky-yoga.
SEE… architecture by water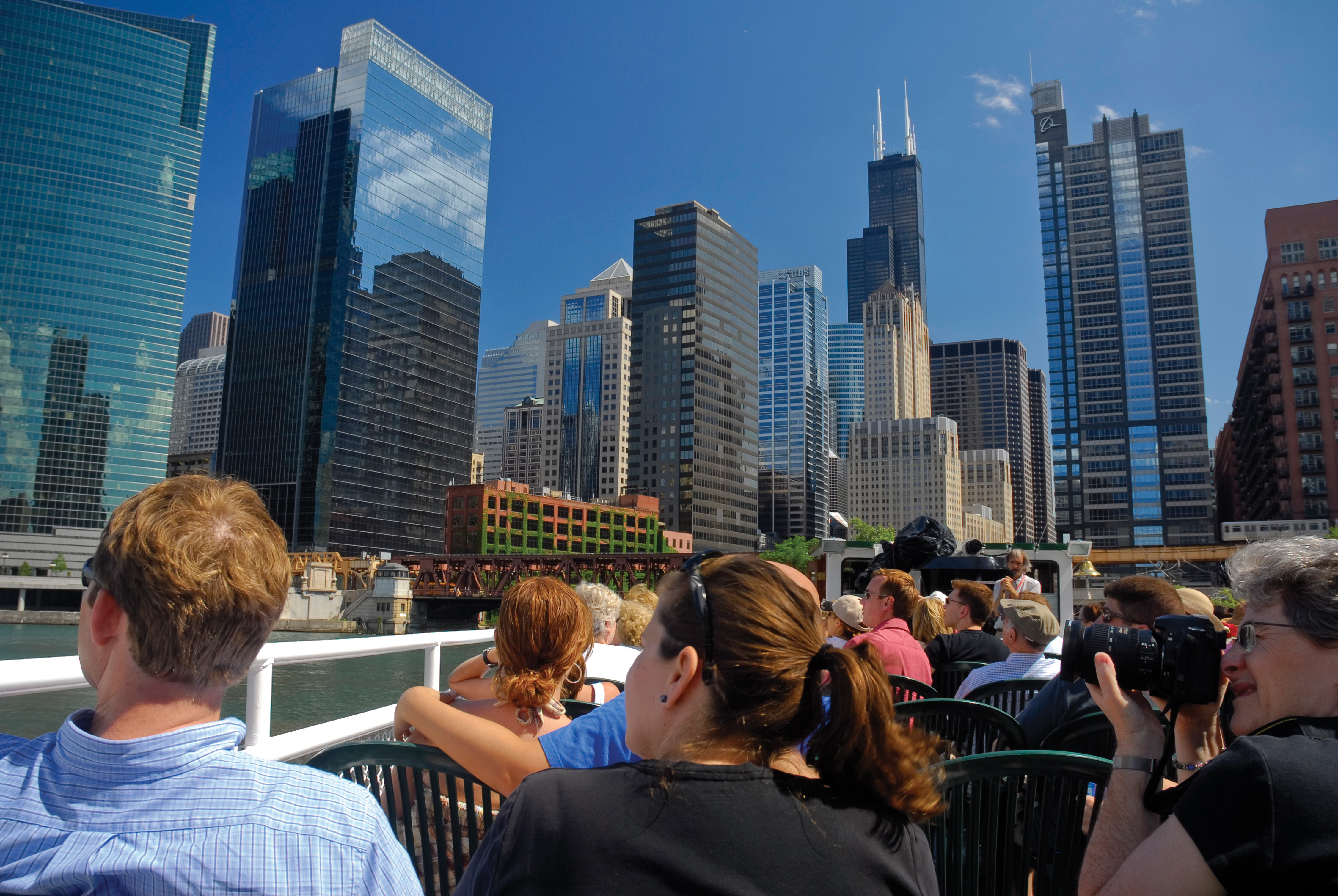 For an alternative view of the city, a trip along the Chicago River is perfect. First Lady Cruises, in association with the Chicago Architecture Foundation, offers an insight into how the impressive buildings on the banks of the river and beyond, sprung up over the course of the last century. On breezier days, rum-spiked hot chocolate is served during the 90-minute tour – which has been voted the city's best tour by TripAdvisor.
Cost: From $44.48 (about £33), excluding tax. Multiple daily tours operate until November. Visit cruisechicago.com.
STAY… at the Chicago Athletic Association Hotel
This former men's-only private members' club – which had to keep its moniker as part of the deal to restore and re-open the Venetian Gothic building as a 241-room hotel – is an ode to old-world style, with its extravagant dark-wood interiors. Overlooking Millennium Park, the Michigan Avenue building occupies an enviable location; it's a short stroll from the likes of shopping mecca Macy's, or the Art Institute of Chicago museum.
Cost: Standard rooms from $269; suites from $1,000. Visit chicagoathletichotel.com.
EAT… a tasty meal at RPM Steak
A few minutes' walk from the riverside, this sophisticated restaurant on West Kinzie Street has a relaxed ambience. There's an excellent variety of steaks, but save space for the sides; the Japanese sweet potatoes and spicy broccolini are recommended. You may end up arguing over who gets the last crispy Brussels sprout though – the in-house curry vinaigrette dressing gives the veg a whole new lease of life.
Cost: RPM Steak frites is $43 (about £32); sides from $9-13 (around £6-10). Visit rpmrestaurants.com.
ENJOY… the hilarious comedy shows at Second City
The Chicago-based comedy club, which has been running for more than 50 years, sparked the careers of Bill Murray and John Candy, to name a few. One of its current shows, Dream Freaks Fall From Space, takes a mocking look at modern-day American life – everything from race, to dating, and how the country's current controversial president was elected. The part-scripted, part-improv show is laugh-out-loud funny in some parts, and plain wacky in others.
Cost: Tickets to the show, which runs until October 3, from $23 (£17); alcoholic drinks from $7 (£5).
LISTEN… to the blues at Rosa's Lounge

Dressed in a vibrant blue three-piece suit, 82-year-old Willie Buck sings classics such as Muddy Waters' Mannish Boy. One of several performers at the classic club, the grandfather-of-20 is on first name terms with most of the club's patrons, who come here to see him play. Check the club's calendar for dates.
Cost: Entry from $10 (£7.50); cocktails $6 (£4.50). Visit rosaslounge.com.
How to get there
Norwegian Airlines (norwegian.com/uk; 0330 828 0854) flies the new Boeing 787 Dreamliner daily non-stop from London Gatwick to Chicago O'Hare from £149.90 one-way; premium fares from £499.90 one-way, including lounge access and more than a metre of legroom.
For more information on Chicago and the experiences available, visit choosechicago.com.
© Press Association 2018