How Anzac Day is being commemorated all over the world
25th Apr 18 | Lifestyle
This year is also the centenary of the final year of World War One.
Today marks Anzac Day, a time to remember the Australian and New Zealanders who have died during war efforts.
It falls on April 25 – the day in 1915, during World War One, that members of the Australian and New Zealand Army Corps (ANZAC) landed at Gallipoli, Turkey, in an ill-fated campaign that saw thousands die.
In the 1920s Anzac Day became a national day of commemoration, and 2018 is also important in marking the centenary of the final year of WWI. Anzac Day is so much more than an opportunity to eat the cookies named after it, so here's how it has been honoured across the world.
London, UK
A dawn service was held near Hyde Park, attended by Prince Harry, Meghan Markle, the high commissioners of Australia and New Zealand and members of the public.
Harry lay a wreath during the morning service by Wellington Arch, and then walked to the Australian war memorial to lay down another floral tribute.
Later in the day there will be a procession, followed by a service at Westminster Abbey.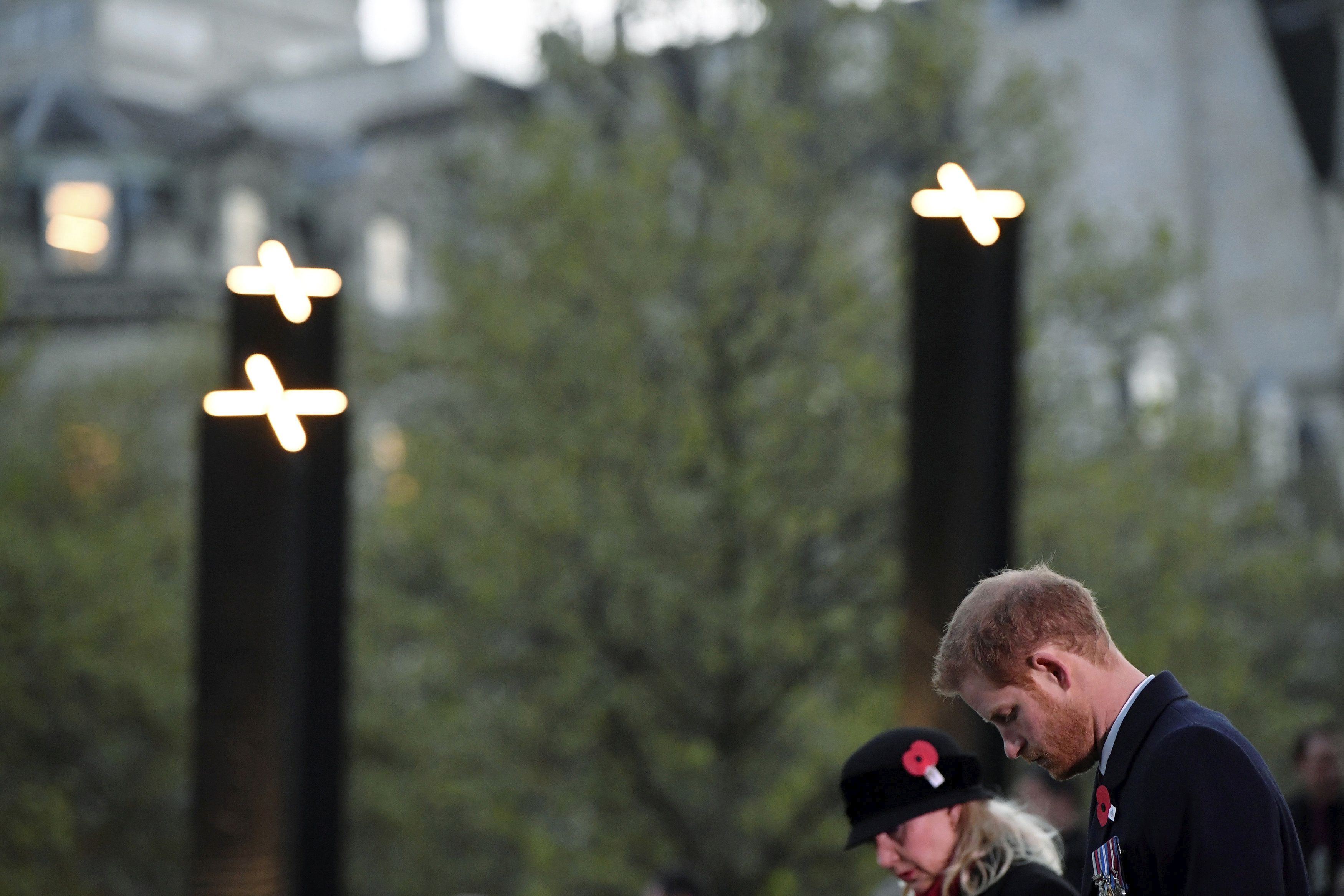 Trevor Mallard, speaker of the New Zealand House of Representatives, gave the address during the dawn service and told Kiwis and Aussies: "Today we remember 100 years have passed since the final year of the First World War. We honour the service of those who came half way around the world.
"Some with a deep conviction that they were fighting for king and empire, some fighting for peace and justice, others were young lads who saw an opportunity for adventure – none could have foreseen the hell on the frontline and in the trenches."
Villers-Bretonneux, France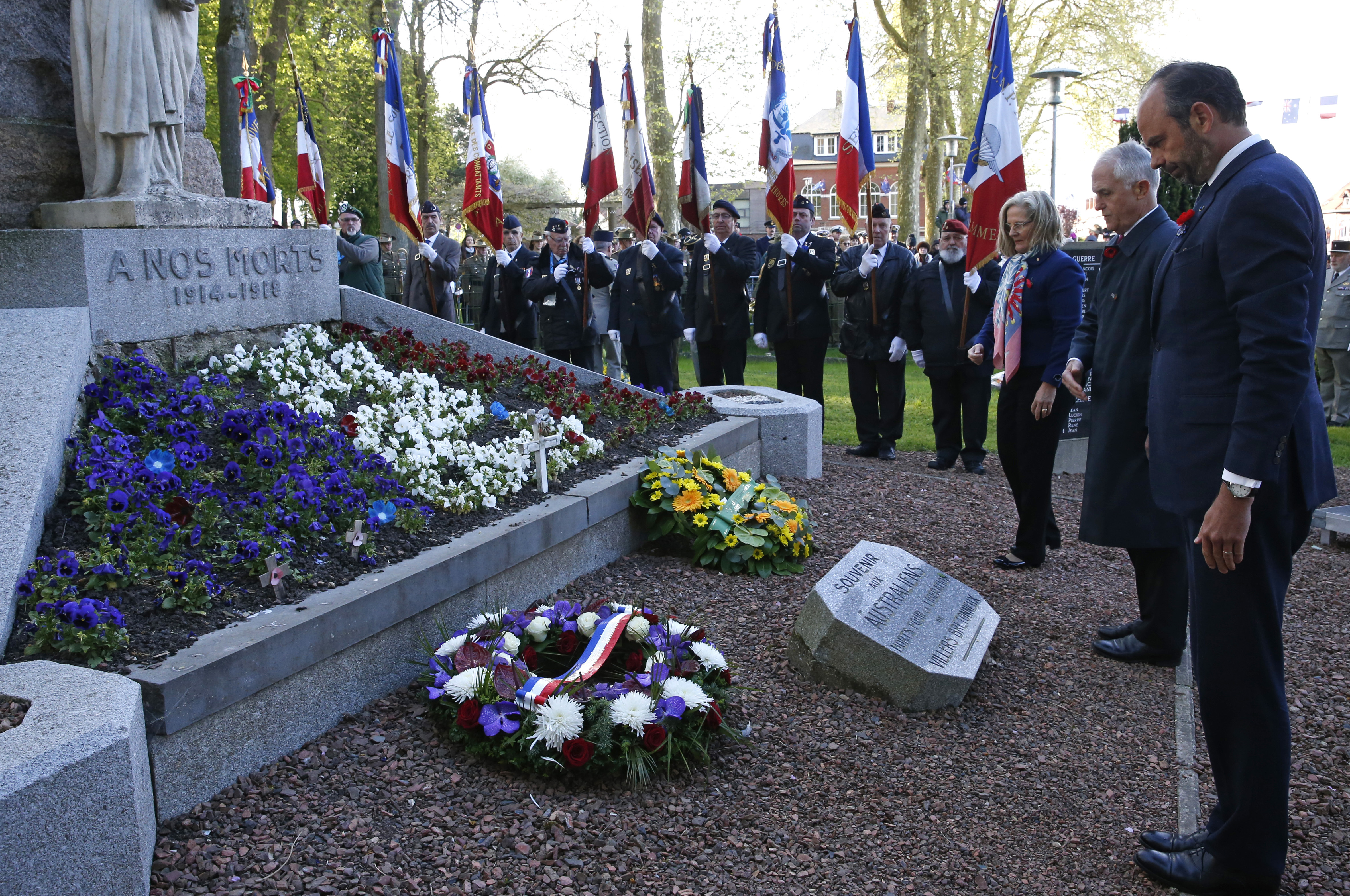 Over 8,000 people attended an early morning memorial service at the Villers-Bretonneux Memorial in France, to mark the 100th anniversary of the Battle of Villers-Bretonneux and Anzac Day.
Australian Prime Minister Malcolm Turnbull joined French Prime Minister Edouard Philippe and the Prince of Wales for the ceremony.
Gallipoli, Turkey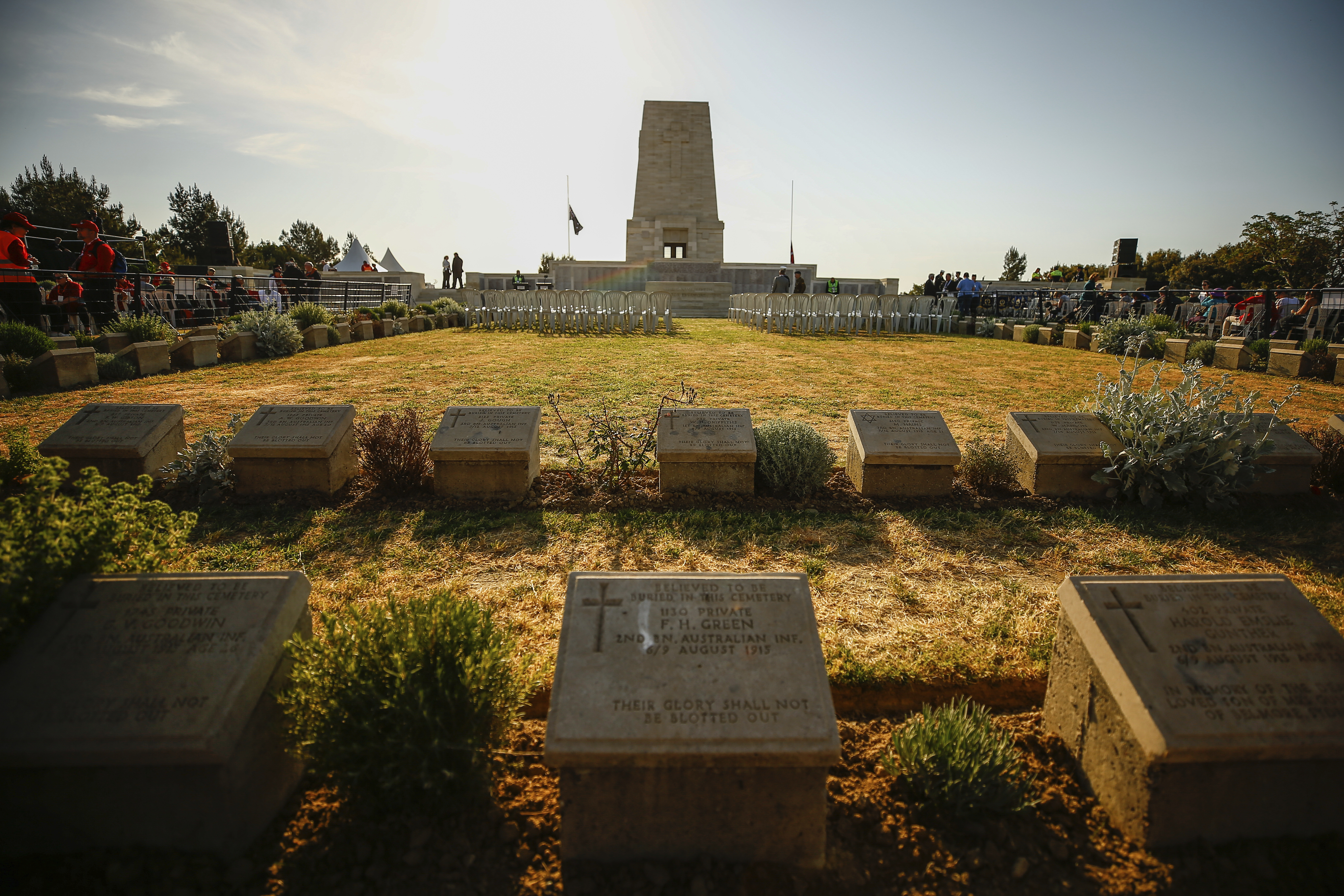 There was an early morning service at Anzac Cove in Gallipoli, the site where Australian and New Zealand troops landed in 1915 under British command.
Canberra, Australia
There was a dawn service at the Australian War Memorial in the country's capital.
Wreaths were laid by dignitaries, there was a fly-past from the Australian Airforce, and extracts from soldiers' diaries were read out during the ceremony.
Kanchanaburi, Thailand
There was a dawn service at Hellfire Pass in Kanchanaburi to commemorate Anzac Day. It was attended by dignitaries and also two former prisoners of war – Neil McPherson, aged 96, and Harold Martin, aged 101.
Thousands of POWs and Asian workers died during Japanese occupation when they were forced to work on the railways in Kanchanaburi.
© Press Association 2018