As Brighton is named the most hipster city: What to do in the most alternative spots in the world
17th Apr 18 | Lifestyle
Seattle and Lisbon also make the list.
You can't miss a hipster – they'll likely be wearing plaid, have oversized glasses and an unruly beard, and be clutching an artisan coffee, regardless of the time of day.
Now, MoveHub has found out where in the world this tribe likes to congregate most, and has compiled The Hipster Index.
This pretty much does what it says on the tin. It's located the most hipster places on earth using five data points: Vegan eateries, coffee shops, tattoo studios, vintage boutiques and record stores.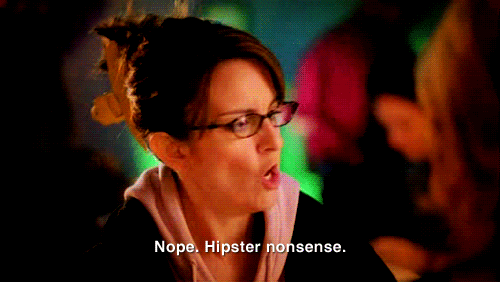 With the UK's own Brighton and Hove topping the list, we've had a look at the most alternative thing you can do in each of the world's top five hipster cities.
Brighton and Hove
Brighton is a veritable mecca for vintage shopping, and the most Instagrammable has to be Brighton Flea Market, with it's bright pink exterior. Inside you can find all manner of hipster delights, from elaborate gold mirrors to suitably edgy typewriters. Afterwards you can fuel yourself in one of the multitude of veggie restaurants, such as the appropriately named Food For Friends.
Portland, Oregon
Two words for you: Food trucks. No hipster holiday to Portland would be complete without touring the city's thriving scene of tiny kitchens on wheels – of which there are over 600. The trucks are organised into what are called "pods" all over the city. For an exceptionally alternative experience, hit up Homegrown Smoker for vegan BBQ, or Perierra Creperie which serves up an interesting sounding crepe with avocado, cream cheese and turkey.
Salt Lake City, Utah
Like any self-respecting hipster hangout, Salt Lake boasts an impressive farmers' market. SLC's market is open from June to October on a Saturday, where you can browse local produce, arts and crafts, and of course eat some food at the smattering of food trucks. It's also the perfect opportunity to meet like-minded people, who will probably be wearing the same plaid shirt as you.
Seattle, Washington
Seattle might be where Starbucks came from, but it's also home to a hardcore alternative coffee scene. If you're visiting the city, you should hit up any number of the boutique cafes – from Elm Coffee Roasters to Milstead & Co.
If you're the type of person who wouldn't dream of buying your daily cup from a chain, and you're prepared to have in-depth discussions on the merits of different types of beans, you'll fit right in.
Lisbon, Portugal
As anyone who has been to Lisbon knows, eating and drinking is key to experiencing the city properly. As a hipster tourist, you don't want to eat or drink just anywhere though – and luckily Portugal's capital has you covered with all manner of alternative hangouts.
We'd recommend hitting up A Tabacaria first. It's a cocktail bar in a former tobacco shop, complete with all the old bottles still on the wall.
© Press Association 2018