6 awesome tree species you must see for yourself - inspired by David Attenborough and the Queen
16th Apr 18 | Lifestyle
The Queen expresses her love of trees in The Queen's Green Planet, on ITV tonight.
They were both born in 1926, only a matter of days apart, but the similarities between the Queen and Sir David Attenborough don't end there. They both share a love and appreciation of nature, a topic that forms the basis of a new documentary airing tonight on ITV.
While strolling around the gardens of Buckingham Palace, the Queen talks to Attenborough about The Queen's Commonwealth Canopy, an ambitious project to reforest 53 countries.
There are around 60,000 tree species listed worldwide, all fundamental to our planet's health and wellbeing. Below are some of the stars to try and track down in your lifetime.
1. Bow down to mighty giants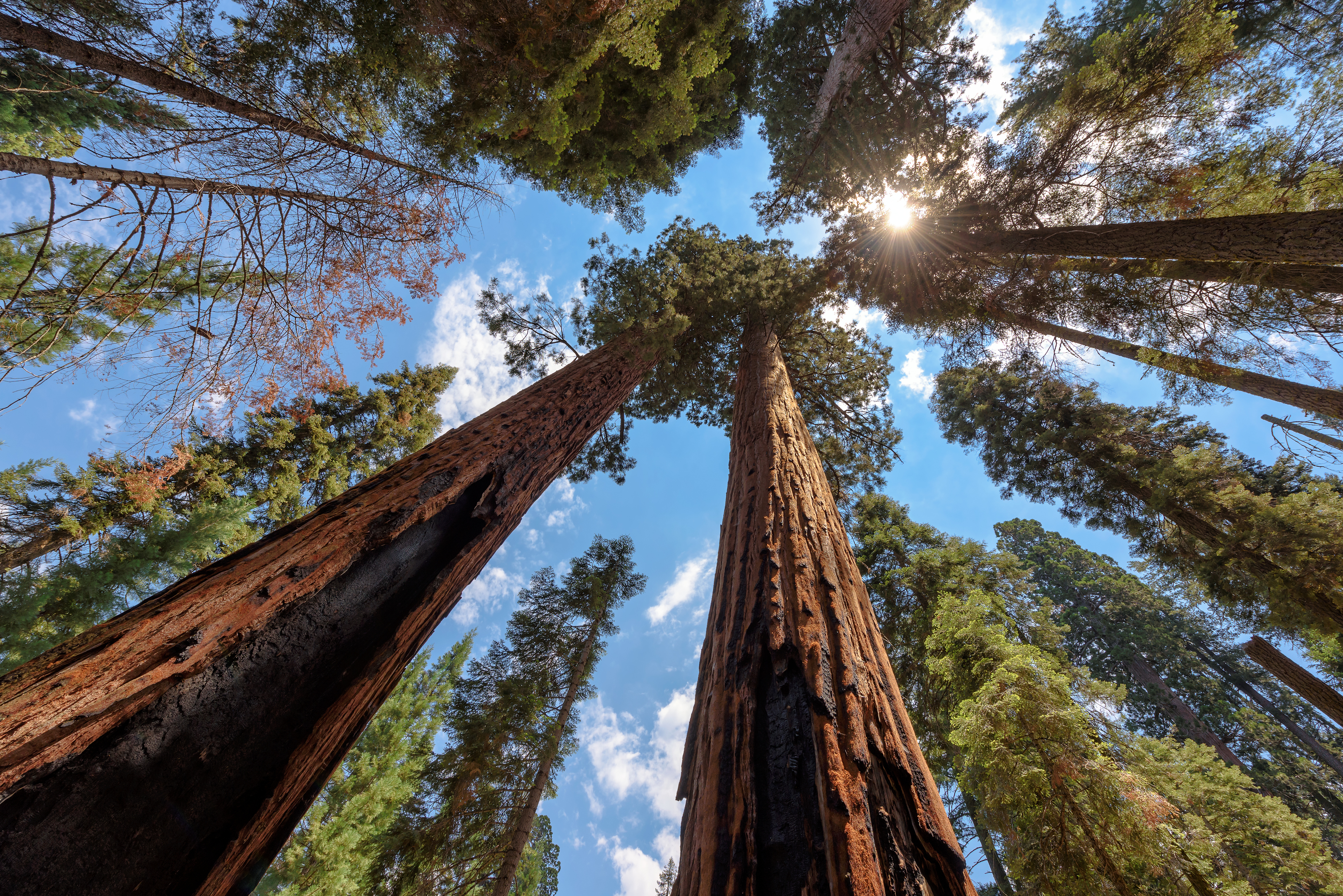 Species: Redwoods
Where: Redwood National and State Parks, California, USA
Towering at more than 100m, the world's tallest trees are a sight to behold. You can see them in several places across the state, but this collection of four parks is the best. There are numerous recommended trails; for an example of ancient coast forest, head to Stout Grove in the Jedediah Smith Redwoods State Park. It's also possible to camp in designated spots throughout the parks.
2. Admire a work of art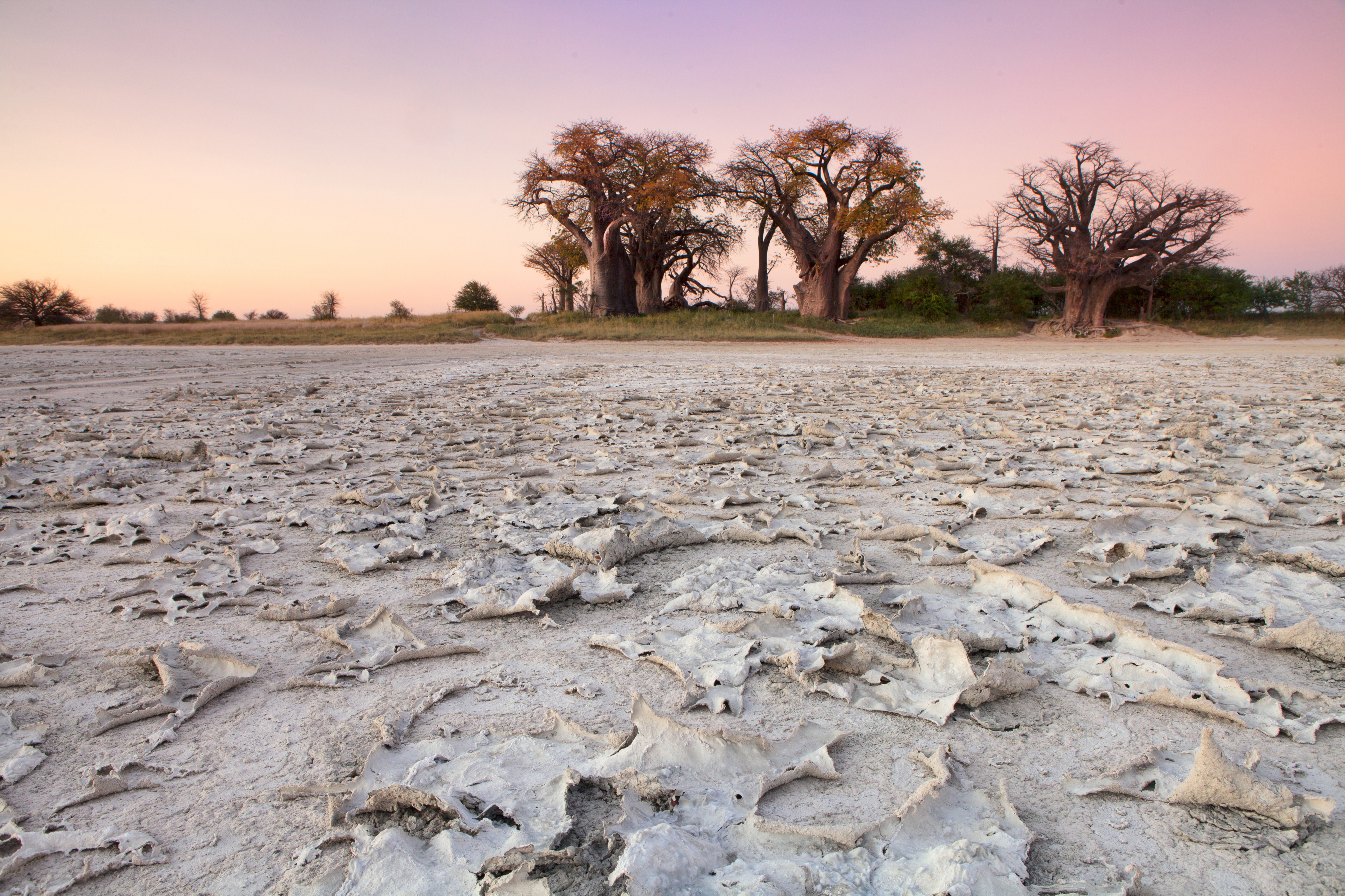 Species: Baobab
Where: Nxai Pan National Park, Botswana
Identifiable by their bulbous trunks swollen with water, baobabs can be found in hot, dry locations throughout southern Africa. A particularly remarkable cluster grow in Botswana's Nxai Pan National Park, a wilderness area characterised by one of the world's largest salt pans. The millennia-old trees are known as the Baines' Baobabs, named after Thomas Baines – a member of the Livingstone Expedition – who painted them in them in 1861. Since then, they have also been illustrated by Prince Charles.
3. Get lost in a kaleidoscope of colours
Species: Silver birch
Where: Cariboo Mountains, British Columbia, Canada
During autumn, Canada's forests are a blaze of rainbow colours. Some of the prettiest trees are thin, spindly birches, with white, glowing trunks erupting into a confetti of fluttering pink and ochre leaves. Although hard hit by forest fires last year, the Cariboo Mountains are quickly recovering. The area is also prime bear viewing territory.
4. Be dazzled by a rainbow display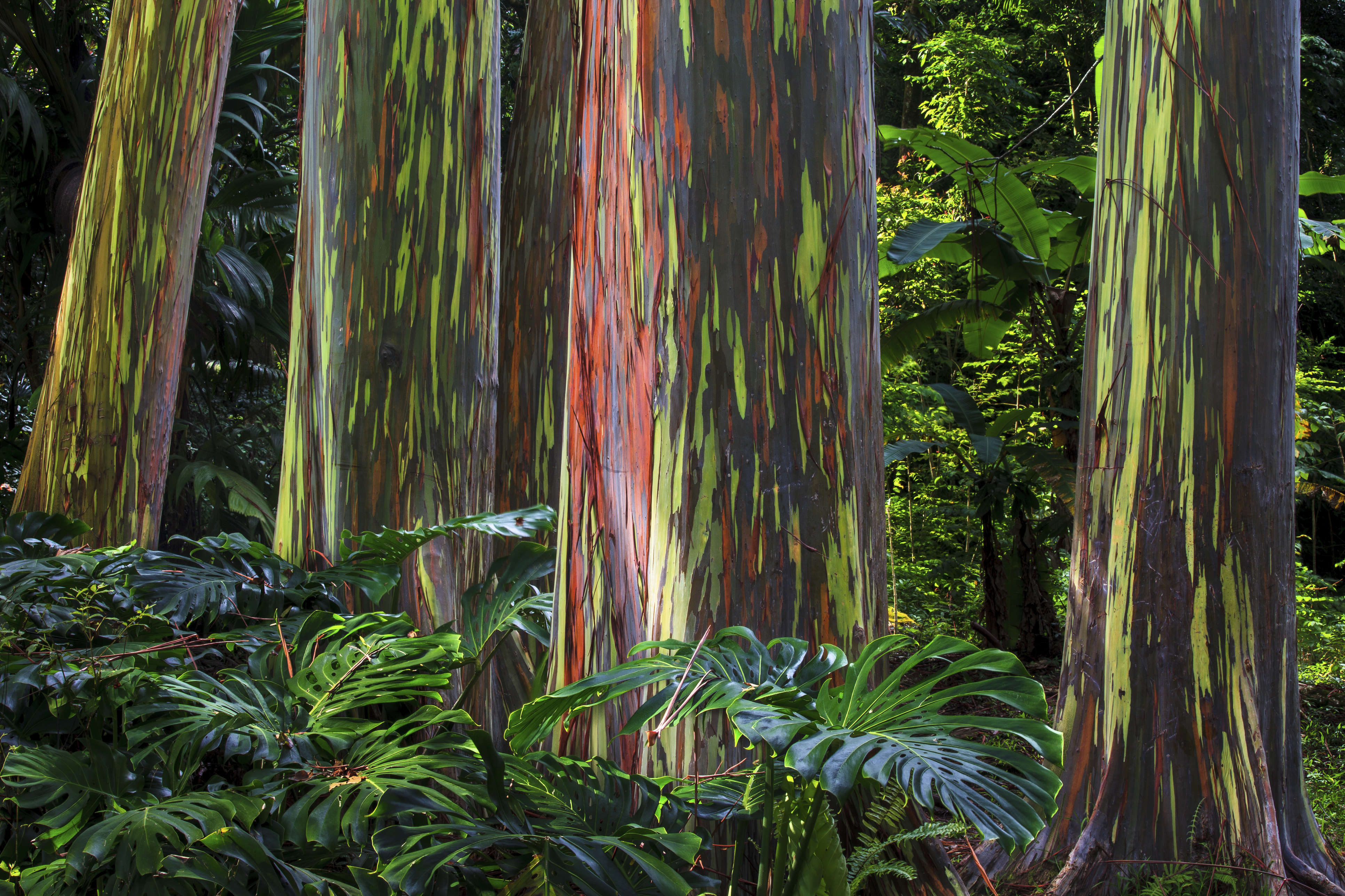 Species: Rainbow eucalyptus
Where: Maui, Hawaii
Resembling an accident in a paint box, these tropical gum trees are streaked with bold colours during the summer season when their bark peels away. As well as looking impressive, there's also a practical reason for the hot hues: it's thought the wider range of colours helps the tree to absorb more light for photosynthesis.
5. Pay respect to elders
Species: Ancient yew
Where: Llangernyw, Conwy, North Wales
Older than some of our most historic monuments, certain trees have lived through multiple centuries. Listed by the Tree Council as one of the UK's top 50 trees, one ancient yew in Wales is estimated to be 4,000 – 5,000 years old, meaning it was planted during the Bronze Age.
6. Climb up to the canopy

Species: Turkey oak
Where: Isle of Wight, UK
With wide, open arms and a sturdy base, turkey oaks are ideal for climbing – supporting small children as well as larger adults. Using ropes and hard hats, Goodleaf can help you safely reach the canopy of a 21m oak overlooking the Solent. A two-hour experience costs £32.
The Queen's Green Planet is on ITV tonight at 10pm.
© Press Association 2018